The youth unemployment rate in South Korea currently stands at 10%. South Korea overall lost over 1 million jobs from the same time last year. The majority of job loss was in the service sector which has been hit especially hard during the coronavirus pandemic. Retail jobs, hotel jobs, and restaurants jobs were the hardest hit. These jobs are the primary jobs for Korean youth when entering the labor market. Therefore for the last few years, it has been a tough time for many young people in Korea to enter the workforce or developing their careers.
The youth unemployment rate in Korea is high due to the simple fact that finding work during an economic crisis is very difficult. The coronavirus pandemic has lead to many layoffs and a halt in hiring for many companies in Korea. However, why has it been particularly hard on Korean youth?
Overview of the Youth Unemployment Rate in Korea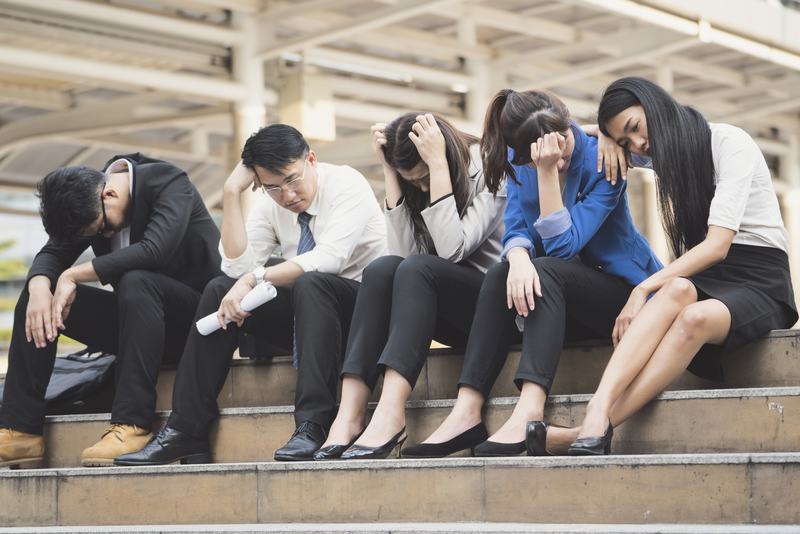 Entrepreneurs in Korea looking to start a startup in 2020 have found themselves unemployed in 2021. In fact, starting from March of 2020, many startups and new businesses had to be put on hold with an uncertain timeline. Many were at a loss of how to move forward and start their business. Koreans ages 18-24 were the age bracket in Korea that lost the most jobs during this pandemic. College students in Korea looking for part-time jobs soon quickly realized that there were no part-time jobs available. In addition, college graduates in Korea saw fewer opportunities available in 2020. Many of the top companies in Korea became reluctant to hire new people. Moreover, some are finding it difficult to keep existing employees on their payroll.
The biggest impact on jobs in Korea has been in the hospitality, leisure, and tourism industries. Korean youth are 2 times more likely to work in these industries. In addition, labor-intensive industries in Korea such as retail usually employ a large proportion of young people. However, these retail spaces like restaurants, retail stores, and coffee shops have been unable to open at full capacity. Companies operating outside the retail and hospitality industry in Korea look to hire employees with 8-10+ years of experience.
High level of uncertainty
The isolation and regulations in regard to large public gatherings in Korea have caused a lot of challenges for young people. There is a lack of social interaction with friends via clubs, meetups, and classes that really helped them bring a sense of comfort. That comfort has been replaced with a high level of uncertainty in regards to everything from school tests to new job openings. Even before the coronavirus pandemic, Korean youth didn't feel confident about their futures in an ultra-competitive work landscape in Korea. The coronavirus pandemic has simply just amplified that low level of confidence. Therefore, mental health will be a big issue for the youth in Korea as we move forward.
Solutions to the Youth Unemployment Rate in Korea
It is very critical that the Korean government provide social safety nets to everybody. They need to make sure those that are losing jobs get the income support that they need. The South Korean government does offer unemployment benefit programs but this only applies to those with previous work experience. Provinces in South Korea have experimented with progressive programs such as UBI (Universal Basic Income) to help slow down the Youth unemployment rate in Korea.
There also needs to be more programs offered by the Korean government aimed at helping Korean youth. These can be programs that are aimed at retraining and reskilling Korean youth to growing sectors such as digital/eCommerce industries, software engineering, and product management. There will always be a strong demand in Korea for technical expertise in engineering, web/app development, data science, and so on. The Korean government needs to provide free opportunities to young people in Korea to learn new skills in order to give them the best chance to get employed. It seems currently the plan is to fully reopen schools. However, this alone will not solve the problem caused by the pandemic. Additional measures will be required moving forward.
---
John is the Founder of Seoulz. He has covered the startup, tech & blockchain scene for over 7 years and has written over 700 articles regarding the Korean startup ecosystem. John is also a Web Developer and certified AWS Solutions Architect. Email him at john@seoulz.com
All author posts