The 2020 Young Entrepreneurship Support Project for Korean Traditional Culture, a campaign hosted by the Ministry of Culture, Sports, and Tourism and organized by the Korea Craft & Design Foundation, has announced their final selection of startups. In November 2020, the project opened applications to support early-stage startups in the traditional culture field.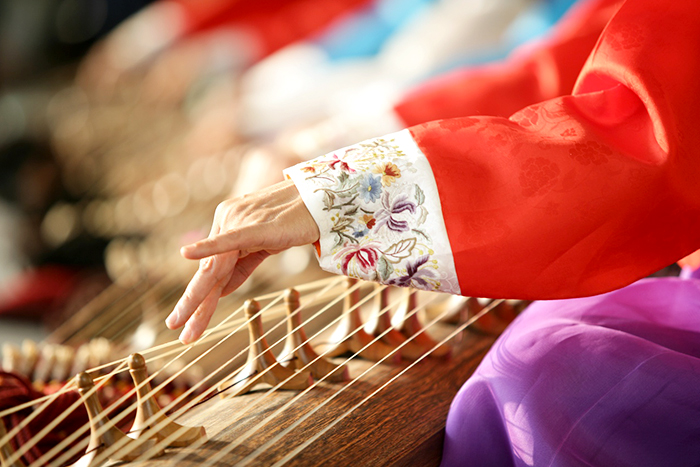 Korea is globally known for its rich traditional culture. From handicrafts, Korean food to mask dances and Hanbok, Korean culture is receiving significant attention worldwide. Yet, startups in the traditional culture field are not as common compared to other industries. One of the reasons is that the younger generation considers traditional culture as outdated and old-fashioned. 
However, if you look closely, traditional Korean culture still holds a strong presence in the modern world. For example, up-to-date traditional patterns are still used in fashion, architecture, and art. Furthermore, traditional cultural experiences are one of the most popular courses for travelers. Hotspots like the Bukchon Hanok Village or traditional markets attract a surge of global visitors every year. For example, South Korea brought in over 17 million international visitors in 2019 generating over $21 billion in tourism revenue.
About the 2020 Young Entrepreneurship Support Project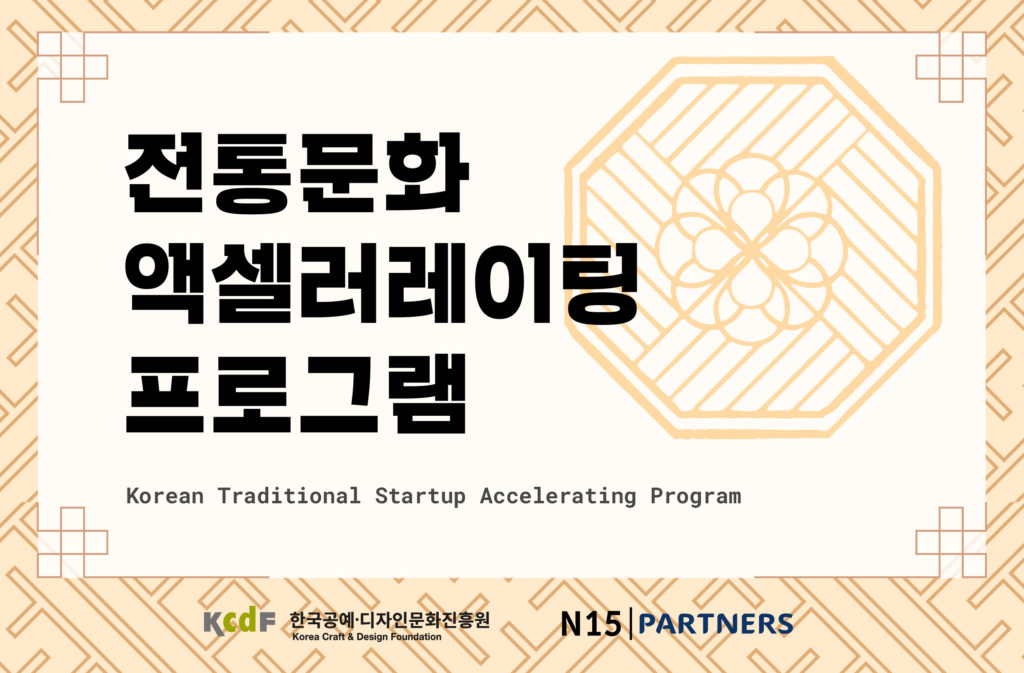 To preserve Korean traditional culture in Korea, the Ministry of Culture, Sports, and Tourism and the Korea Craft & Design Foundation launched the support project to encourage young entrepreneurs in this field. The project was open to any entrepreneur who wishes to start a business in the traditional cultural industry. 
After careful review of all applications, the program selected a total of 75 startups. Each startup was allocated to one of five accelerator companies. Under their host accelerator, the startups will receive the following benefits:
Initial Startup Support Fund
40 million won for startups established under 3 years and 4 million won for newly established startups.
Education and mentoring
Customized mentoring programs that help startups develop their business model and growth strategy 
Public Relations Support
Exposure on local and global media channels ​to raise startups' brand awareness.
Further Investment Attraction
Introductions to local and global investors within the accelerator's network to attract further investment​.
How N15 Partners supports participating startups
N15 Partners, a well-recognized accelerator in the Korean startup scene, is one of the main accelerating partners for this program. N15 Partners has been a big supporter of craftsmanship and creativity in the past.
"Traditional crafts are an essential part of the history and culture of Korea. It requires a lot of skills and effort to create an item. There is a lot of potential for cultural and creative industries to drive sustainable development and create inclusive job opportunities in South Korea. "

– Jea Huh, Founder of N15 Partners
Most of the startups under N15 Partners are manufacturing-based startups that develop products using techniques, patterns, and contents of traditional Korean culture. Through the program, the 15 assigned startups received a business diagnosis and face-to-face consultation with experts to identify their strengths, weaknesses, and needs. Followed by education sessions in prototyping, branding, crowdfunding know-how, and budget management, the participants learned more about the basics of running a business.
The startups assigned to N15 include:
ZAINER (Korean Blacksmith's Knife)
Hwi Hyang Chan Ran (Korean Traditional Crafts)
Mimyohan (Korean Traditional Crafts)
SUL-SUL (Korean Traditional Crafts)
Nubitteul (Korean Traditional Fabric Goods)
Chilhan79 (Korean Traditional Crafts)
Re;You (Korean Traditional Crafts)
Cycloid (Barrier-free Hanbok)
Chilpi-Studio (Korean Traditional Crafts)
GRANGDIAN (Korean Traditional Fabric Goods)
Neil House (Korean Traditional Crafts)
ISVG Inc. (Korean Traditional Liquor)
Su&Su Design (Korean Traditional Crafts)
Arctdesign (Korean Traditional Crafts)
Uniah (K-Culture Platform)
For more details about the upcoming startups, stay tuned for our next article!
Startups are half-way through their training and are currently preparing for the final demo day in March. The program was to prepare the startups for the final evaluation that allows them to showcase not only their business ideas to N15 Partners but also to their global network of investors. Additionally, on March 11, N15 Partners will host a live commerce exhibition where startups can sell their traditional cultural products to a live audience.
For further inquiries about the program and N15 Partners, contact  jeongeun.goh@n15partners.asia
---
Sue is the Co-Founder of Seoulz. She is the mind behind all of Seoulz' creative direction and visuals.
All author posts