Korean Startup Ecosystem
The startup ecosystem in Korea has been surging since 2015. Furthermore, Korean government agencies have launched a drive to support startups and also promote entrepreneurship among the youth.
Entrepreneurship drive has been one sure strategy at the core agenda of past and successive presidents to alleviate the rate of unemployment among the youth.
Many Korean government agencies have outlined plans to support new and creative ideas, especially from foreigners and other sectors of the economy.
In the meantime, achieving these ambitious technological goals will also help propel the government's steep dive into the fourth industrial revolution.
Therefore, there are notable Korean government organizations and agencies that support startups. The kind of support varies according to each organization's setup and goals.
However, most of them support early-stage ventures and startups. Whether you are looking for funds, office space, VC partners, mentoring, acceleration, or global expansion, these companies and organizations listed here can help you in one way or the other.
It's time to access them for the benefit and growth of your startup.
Korean Government Agencies that Support Startups and Small Business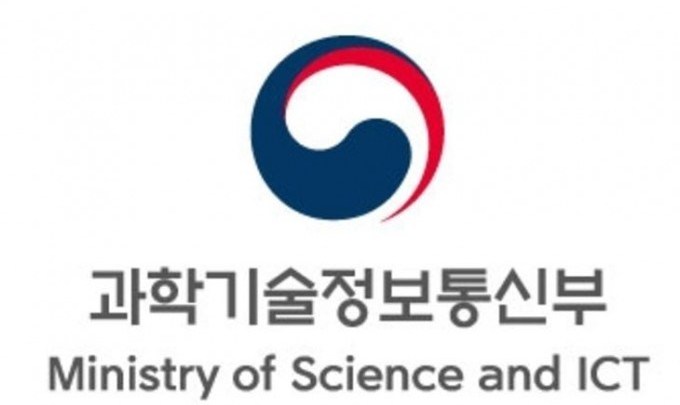 This is the official government agency that is constituted to oversee and implement the government's grand science and ICT policies. They are in charge of evaluating science and technology policies. Furthermore, they support innovative research and development and skills development in ICT. Presently, it is now championing the 4th industrial revolution. Therefore it is no surprise that in 2018, the Ministry of Science and ICT started to support Korean Blockchain companies. Their support aims to speed up the growth of the Blockchain industry in Korea.
"Considering the fact that there is no significant Blockchain technology gap between South Korea and the other countries, it is a good opportunity for South Korea to lead the industry. The government will actively back domestic companies to help them lead the global Blockchain market," said the 2nd Vice Minister of Science and ICT, Min Won-ki.
They run The Korea Institute of Startup and Entrepreneurship Development which focuses on helping promising startups get investments. In addition, they help pioneer markets, protect technologies, and help develop prototypes. The Ministry of SMEs and startups have devoted $85 million to help startups in Korea. The money will be to help innovative companies find a firm foothold and scale.
ICT Ministry will Increase Support in R&D in 2020
The Ministry of Science and ICT is one of the main Korean government agencies that will focus on supporting big data and AI for 2020. The Ministry will have a budget of a little over $20 billion for R&D. This amount will be spent on R&D into sectors such as AI, biotech, 5G networking, and space technology. In addition, the ICT Ministry will attract private businesses to invest in further expanding their 5G networks in South Korea by offering tax benefits. Furthermore, the ministry will offer financial support to the biopharma industry by injecting $2.5 billion through 2030.

Pangyo Techno Valley is the Korean version of Silicon Valley in the USA. Located in Seongnam, Gyeonggi Province of Korea, the vast industrial and startup campus is home to some of Korea's top tech companies such as NCSoft Corp., Kakao, SK Planet, Nexon, and other global companies. The combined revenue of companies based in Pangyo Techno Valley came to $85 billion in 2019.
K-Startup Grand Challenge
It also hosts global startups that are accepted into the annual K-Startup Grand Challenge program. First opened in 2011, the campus has accommodated over 1,200 companies. Aside from the startup campus, you can find a global R&D center as well as the center for the creative economy and innovation.
It has now become an AI hub in Korea. They are planning to form an AI cluster and help startups in Korea go global. Furthermore, they will look to attract foreign supporting agencies to Pangyo. Gwangju Metropolitan City stated that it would invest over $330 million in the next 5 years to create an AI-based scientific technology startup complex. An AI-based self-driving car center will be created to support the already existing AI graduate school set up by KAIST. In addition, they will set up an industry-university collaboration center.
There were 685 foreign guests who visited Pangyo Techno Valley through GBSA last year. Guests from central governments and local governments of China, Thailand, and Canada learned about different platforms of Pangyo Techno Valley.
Pangyo Techno Valley Campus will run Techstars Korea 1st Batch
Global startup accelerator Techstars will select 10 startups for their accelerator program run by Techstars Korea. The first batch will run from June through September at the venture hub Pangyo Techno Valley Campus. Those 10 startups will get $120,000 in seed investment and mentoring support.
"While this program is open to startups in any tech vertical, I'm keen to work with startup founders who have a strong vision with growth potential," said the Managing Director of Techstars Korea, Lee Eun-se.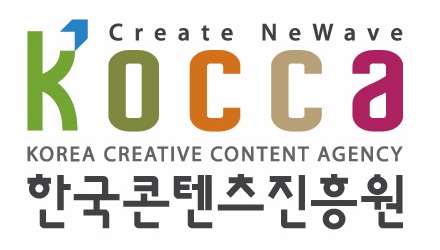 Creative content is at the forefront of Korea's digital innovation. The Korea Creative Content Agency ensures the promotion of the Korean content industry. Therefore, they oversee and coordinate the promotion of the Korean content industry including the Korean Broadcasting Institute, the Korea Culture & Content Agency, and the Korea Game Agency. In addition, they provide education for content creators and serve as an incubator for content start-ups. Some of the fields they support include games, Comics, AR/VR, Animation, Character Licensing, Broadcasting, and music.
They have been a part of the SXSW Music Festival for 7 years in a row. Furthermore, they have worked with K-pop Entertainment companies to showcase K-pop groups and idols at the global festival.
KOCCA LAUNCHPAD
KOCCA organizes LAUNCHPAD which helps startups in Korea enter Silicon Valley. It supports Korean startups with networking and business opportunities in the United States. Therefore, the program allows startups to pitch their business product or service to potential partners and investors in America. The program was organized in partnership with BAM Ventures and Strong Ventures.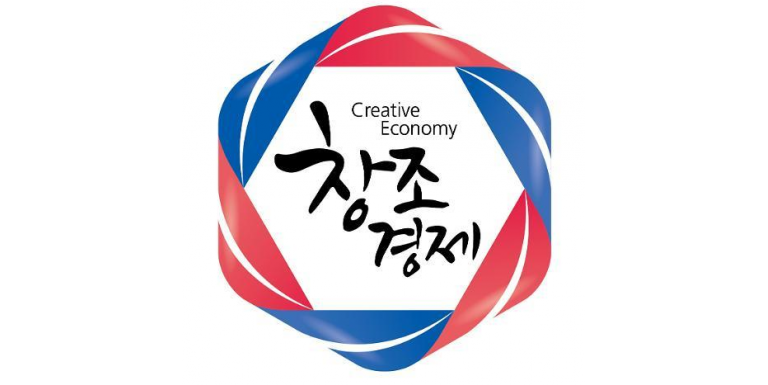 The CCEI is one of the leading government agencies that help local startups and businesses to expand globally. Opened in 2014, it operates 18 local offices in 17 regions across Korea. The CCEI provides special assistance to small and medium enterprises from the regions.
In 2019 the CCEI signed an official business cooperation agreement with SparkPlus a shared office space for entrepreneurs in Korea. Therefore, the agreement means that they will work together to discover and foster competitive startups, create a strong Korean startup ecosystem, create entrepreneurship programs, and create stable office spaces for startups. In addition, CCEI Daegu partnered with CoHive (Largest Co-working space in Indonesia) to promote startup ecosystems in South Korea and Indonesia.
"We want to support Korean startups that have advanced technology and market competitiveness to expand overseas. This is why we are connecting them with a large startup community like CoHive," said the President of CCEI, Kyu-Hwang Yeon.

K-Startup is a government-run online hub that announces various startup programs aimed for the youth. They run the K-Startup Grand Challenge which is an accelerator program in Korea run by the Ministry of SMEs and Startups and the National IT Industry Promotion Agency. The goal of the challenge is to promote the expansion of an open entrepreneurship ecosystem in Asia and assist in Korea's evolution into a prominent startup business hub. Every year, the K-Startup Grand Challenge attracts over 1,500 foreign startups to apply.
"Korea is becoming a global startup hub for talented foreign entrepreneurs. Global startups are coming to Korea due to the possibility of working with Korean conglomerates," said an official from the Ministry of SMEs.
Warning: the site is in Korean.
K-Startup Grand Challenge 2020
Entries are now open for the K-Startup Grand Challenge. The deadline will be on June 25th. The K-Startup Grand Challenge is an inbound program designed to attract promising foreign startups to Korea within the "Global Accelerating Activation Program" under the Ministry of SMEs and Startups of the Republic of Korea. The program aims to support promising foreign startups to enter the Korean market. Participates need to establish a corporation in Korea and hire Koreans with the objective to run businesses in Korea.
The organizers of the K-Startup Grand Challenge will select 60 teams from around the world via online web conferences.
The Accelerator Program Benefits (3 months): 
Support for living & Daily Expenditure (3.5 million won for one person/ 5 million won for two people per month)
Flight to Korea for up to two members
Free access to office, equipment, and testbeds
Free sessions and coaching on Korean business culture, pitching lessons, and one-on-one mentoring
Networking with Korean companies like Samsung and SK Telecom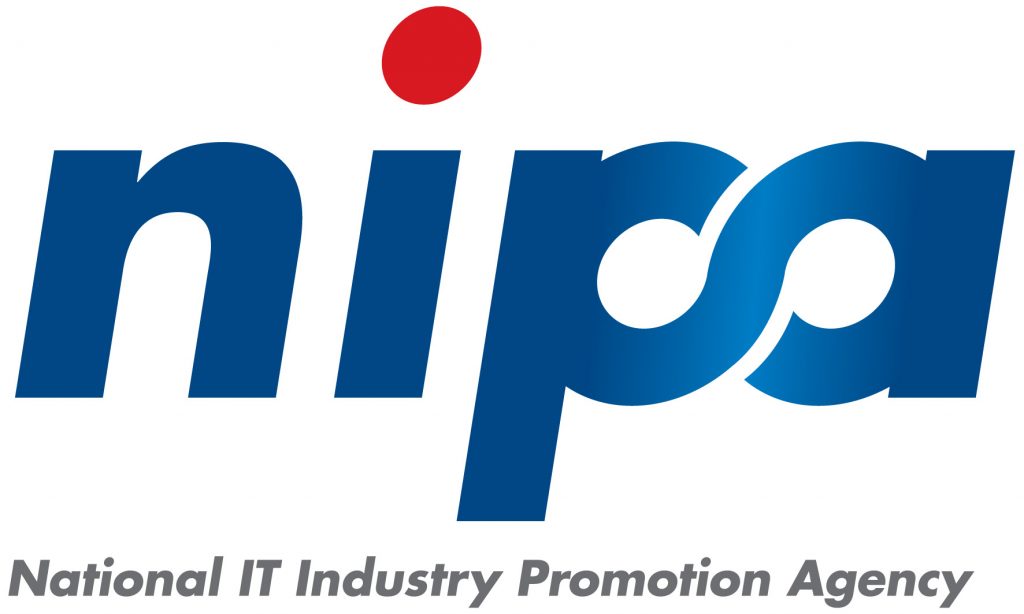 NIPA is one of the top Korean government agencies that supports IT promotion. They promote Korea's ICT industry and attract global business partnerships. Therefore, they also implement relevant policies through a robust R&D strategy. They provide annual update statistics related to research and policies. Therefore the agency researches and promotes policy for the IT industry in Korea. In addition, they cultivate professional human resources and support international exchange, cooperation, and overseas expansion.
Their main focus is to promote new technologies such as Big Data, AI, IoT, Smart Cities, Blockchain, and Cloud Computing. They help startups in Korea through policy research and recommendations. They also play a major role in creating a better regulatory environment in Korea. Furthemore, NIPA launched the Blockchain Technology Verification (PoC) Support Project for Blockchain startups. It committed over $3 million to help fund Blockchain startups in Korea. In addition, they are one of the main partners for the K-Startup Grand Challenge.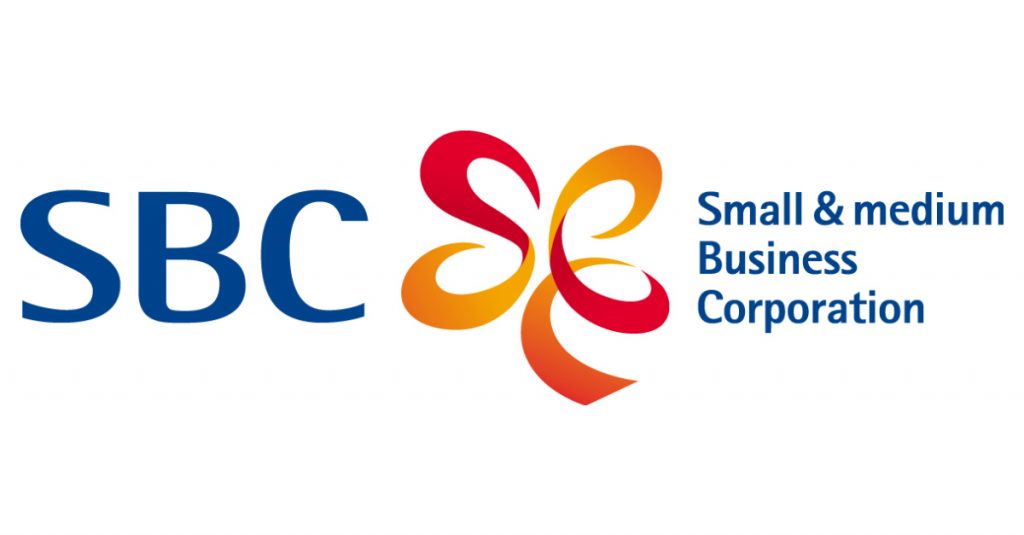 The SBC exists to support startups and small businesses from business plans design, incubation, early-stage, growth, market-entry, and sustainable growth. They also offer loans with little interest to enterprises that plan to scale. The SBC is a non-profit, government-funded organization that was established to implement government policies and programs for the growth and development of Korean SMEs. In addition, they have worked with other countries such as India to cooperate on supporting businesses and exchanging technologies.
SBC Youth Entrepreneurship School
SBC runs the Youth Entrepreneurship School that supports young entrepreneurs in Korea who have both technical skills and creativity. They constantly introduce Korean startups through exhibition activities. Their aim is to help these startups find new and overseas sales channels.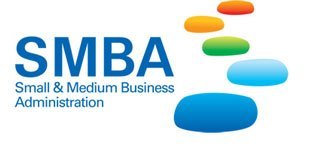 The SMBA is one of the agencies under the Ministry of SMEs and Startups that foster innovation of Small Medium-sized Enterprises (SMEs) and Micro Enterprises (MEs). Furthermore, their business mission is underpinned in three areas: business growth promotion, fostering business startups, and support for micro-enterprises.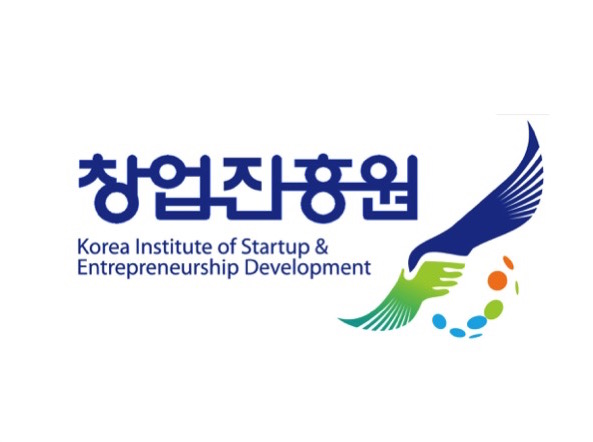 KISED is also one of the affiliated organizations under the Ministry of SMEs and Startups, tasked with creating a convenient environment for startups to thrive and create jobs for the creative economy. KISED is one of the top Korean gvoernment agencies that helps startups in Korea scale. Moreover, they provide entrepreneurship education, develop startup infrastructure, mentoring support, and many others. They not only function as a business incubator foundation but also a public institute that supports startups as well as entrepreneurs in Korea.
KISED recently supported 14 Korean startups at the RISE conference in Hong Kong. Their aim was to help get the startups funding and grow their network with global companies.
COMEUP
The COMEUP startup event takes place in Seoul. It is one of Korea's biggest startup conferences and is also supported by the Ministry of SMEs and Startups. The conference is part of K-Startup Week and features pitch competitions with potential investors, VCs, and large corporates. The COMEUP 2020 event for startup and small businesses will be live-streamed to tens of thousands of viewers globally.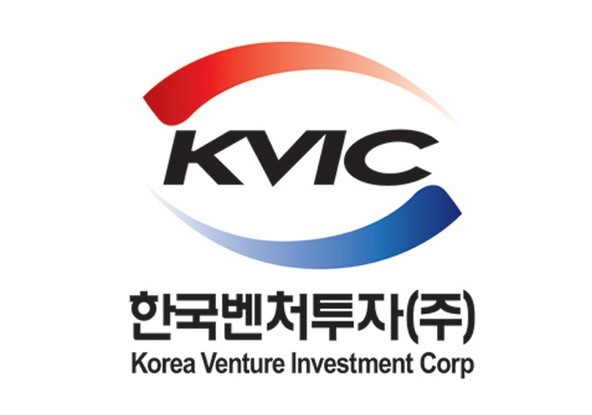 If you are looking for venture funding for your startup, the Korea Venture Investment Corporation (KVIC) should be top on your list. They provide a capital source for the venture capital market. Some of the funds they provide are related to job creation, angel funds, foreign VC investment funds, and industrial technology commercialization.  Some of their funds include:
Korea Fund of Funds
The Korea Fund of Funds was established in 2005 based on the "Special Measures for the Promotion of Venture Businesses Act," for the purpose of providing a stable capital source for venture investment. As well as the Foreign VC Investment Fund
Foreign VC Investment Fund
The fund promotes the advancement of the venture capital ecosystem in accordance with "Ways to Promote the Virtuous Cycle of the Venture Foundation Fund Ecosystem."
Job Creation Fund
The Job Creation Fund invests in SMEs and venture companies in the growth stage that have high job creation potential.
Fund of Funds for Industrial Technology Commercialization
This fund was created to invest in domestic small- and medium-sized companies that proceed with technology commercialization by utilizing the result of industrial technology R & D projects.
Angel Fund of Funds
This fund is for investing in Private Investment Associations which make investments in early-stage startups and venture companies in Korea. Therefore, they invest indirectly in startups and venture companies through partnership funds from Private Investment Associations.

The Korea Growth Investment Corporation is an independent funds-of-fund management agency that provides risk capital to Korean startups and SMEs at various stages of their business cycle. Therefore they are an independent "fund of funds" management company dedicated to providing risk capital to Korean startups and SMEs. They have a fund worth $4.6 billion to finance tech startups and innovations.
 Social Impact Investing
K-Growth has partnered with KB Financial Group to establish funds worth $26 million for their 5-year plan for social impact investing.
This mentoring center under the Korea Youth Entrepreneurship Foundation is a place where startups mentees are paired with experienced startup and business owners to help early-stage businesses.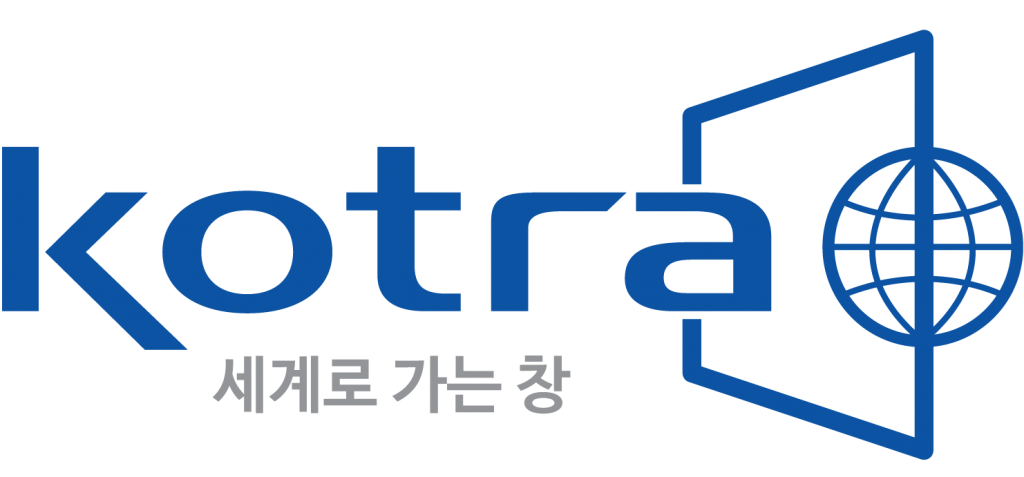 If you need a consultation about establishing a global business or trade-investment venture in Korea, KOTRA is the right place for you. It is one of the most famous Korean government agencies that support startups in Korea. Therefore, do not entangle yourself with any stress. They offer comprehensive direction for companies that intend to invest in Korea. In addition to those that are looking to expand their markets internationally. They also operate BuyKorea (a B2B E-marketplace for Korean products). Their focus is on 4 main missions.
Full Support of SMEs to explore overseas market opportunities
Global Job Creation
Diversification of exporting goods and market
New overseas expansion opportunity identification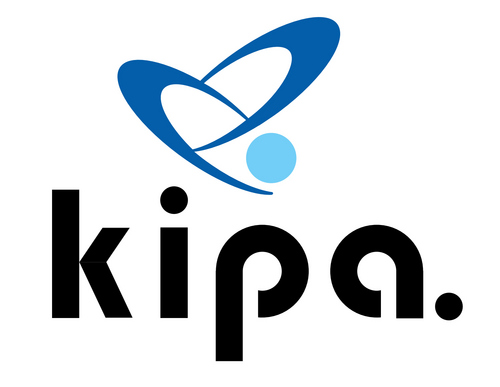 Do you have any inventive ideas? Are you seeking patent attorneys to file a patent for your idea? Then, KIPA is your one-stop service center for such tasks. KIPA helps startups through idea acquisition, intellectual property registration, patent application, and all other stages required for your invention to commercialization. Moreover, they host the Seoul International Invention Fair annually. Furthemrore, they specialize in promoting Korea's IP rights and commercializing patent technology under Article 52 of the Invention Promotion Act.

KIBO is one of the few Korean government agencies that is a non-profit institution that is also affiliated with the Ministry of SMEs and startups. Therefore, they are in charge of facilitating technology finance for innovative companies and SMEs in Korea. In addition, they provide credit guarantee, technology appraisal, equity investment, and technology transfer for many startups and firms.
---
Do you know of any other agencies that are not mentioned in this article? Please send me an email and we are sure to update it. Meanwhile, try these agencies.
---
Williams is a startupper, blockchainer, content creation wizard and tech enthusiast living in Seoul. He's a former editor at StartupRadar where he covered extensively about the startup ecosystem in Korea and also the Editor-In-Chief at CoinNewsLive. He roves around Korea taking photos and eating street food unashamedly.
All author posts