The Korean Startup Ecosystem in 2020 is stronger than ever. It may surprise some to know that the economy of South Korea is now the 4th largest in all of Asia. They have one of the best wireless infrastructures, yet Korea is still globally not recognized as a startup tech hub. This is because their rise from being one of the poorest countries in the world to a highly developed country in just 60 years is not commonly known. South Korea continues to be one of the fastest-growing developed countries in the world.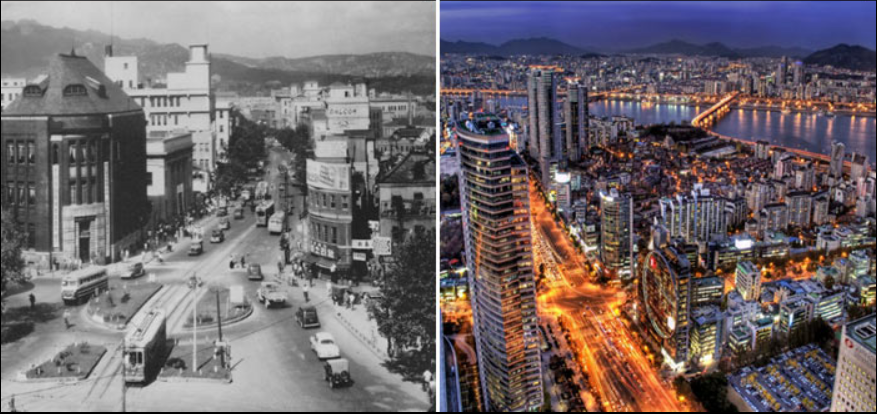 Post-Korean War
After the Korean War, South Korea and North Korea were dirt poor. In fact, many don't know that North Korea was in better shape than South Korea after the war. North Korea controlled most of the industrial infrastructure while South Korea mainly relied on agriculture. North Korea had great support from Russia and China while South Korea didn't get much support from their ally the United States. A third of the South Korean population was homeless and the government depended on the little help the United States provided. However, North Korea has struggled to advance since the war, while South Korea has been an economic powerhouse. How on earth did this happen?
The man most responsible for South Korea's success is President Park Chung-hee. His plan for South Korea was to have the Korean government give full support to the top leading Korean companies and helped fund them through government loans. Therefore many of these companies were able to get loans at low-interest rates. The Korean government tended to give massive tax breaks to these Korean companies which allowed them to compete with the rest of the world. These Korean companies were able to put the massive Korean population to work and work they did. 
Government Corruption 
There was a lot of corruption in South Korea, however, Korean companies were now able to compete with global competitors. Not all succeeded. However, those that did succeed like Lotte, Samsung, and LG are now giant and efficient corporations. South Korea's GDP at the end of 2019 was $1.69 trillion, which is bigger than in Australia. The power of these corporations is still very present today. In fact many young Koreans dream of working for one of these corporations. Therefore there is no real culture of entrepreneurship in Korea. For a young person with talent, their choices are to become a doctor, lawyer, government worker, or work for these major corporations like Samsung.  
Korean Startup Ecosystem
The Korean startup ecosystem did not exist just 20 years ago. The Korean government was trying to grow and find new ways to create jobs in the economy. They started to realize that entrepreneurship was the key to job creation. It was the main factor in a strong and innovative economy. When you look at the Korean startup scene today, the community is strong and growing. Over 500 million dollars a year has gone to funding late-stage startups for a few years now. There is a lot of potential in Blockchain, Fintech, Biotech, and IoT which are key growth areas for Korea. It seems the culture has changed as well as more and more young Koreans are looking to get into entrepreneurship.  
The Seoul city government plans to nurture 10,000 workers to prepare them for the 4th Industrial revolution and to help with unemployment through startups. Their Innovation Academy will train 2,000 young Koreans to play a leading role in the 4th Industrial revolution. In addition, they will double the number of spaces for tech startups by 2022. Furthermore, Seoul has cooperated with the justice ministry to introduce a startup visa fast track for young foreign entrepreneurs who want to start their business in Seoul.  
FOLLOWING THE SILICON VALLEY MODEL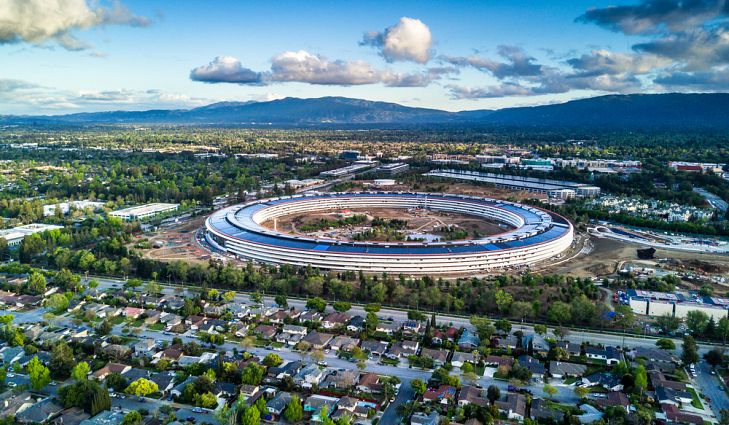 What made Silicon Valley successful was because the United States opened its doors to skilled foreign workers. In 1990, President George H.W. Bush signed the Immigration Act of 1990 called the H-1B Visa. This new visa system allowed a large amount of global highly skilled talent to work temporarily in the United States. The industry that was most affected was the tech centers mainly in Silicon Valley. Many tech companies were able to recruit the best of the best from China, India, and so on. For example, the India Institute of Technology in Mumbai's most elite engineering grad students moved to the United States. Most ended up at Silicon Valley became the top destination for global science, math, and computer science.
The E-7 Visa
Korea has its own form of H-1B Visa, it is called an E-7 Visa. This allows employers to hire skilled foreign workers to work in Korea. The aim was for these workers is to help fill a critical worker shortage in Korea. As well as allow Korean companies to remain strong and create thousands of jobs for Korean workers. However, the Korean government did not take into account Korea's working culture which demands brutally long workers and an overload of work. There was not a lot of workers willing to move to Korea and conform to Korea's working culture. Most foreign workers in Korea have bad experiences in the Korean workplace. Many leave or at most stay for only a few years until they can get a better job in a more western-style company.
Entrepreneurs in Korea
The number of startups in South Korea in 2019 was close to 30,000 with over 100,000 startup employees. Just 20 years ago the number of startups was below 2,000. A vast majority of these startups are in Seoul (Gangnam District). This helps drive trends and word-of-mouth about new products and services very quickly. Seoul is essentially a single-market city within a conservative culture slowly adapting to entrepreneurship.
Many Koreans now have an alternative to working for a big conglomerate like Samsung, Hyundai, or LG. The older generation is starting to embrace entrepreneurship a lot more than in the past. Now young Koreans have the alternative to be an entrepreneur and run their own business.  
Foreigners working in Korea
One of the issues, South Korea has been having has been retaining foreign talent. If you go on the internet you will find many horror stories of foreigners who have worked for big corporations like Samsung. Usually, when foreigners join a Korean company they will be working with Koreans. Many times they will be the ONLY foreigner in the company or team.  
It is natural for many foreigners to feel isolated and most of the blame/responsibility will fall on them. Add this to the lack of communication due to language barriers and you have a terrible working environment. Therefore foreigners need young Korean entrepreneurs with a global mind in order to bridge the gap for a productive working environment.
The Korean Working Culture
The working culture and living culture in Korea is a bit different from the West. The hours at a Korean company are very long. While it might say 9-6, in reality, you can't leave at 6 pm. You need to wait for at least an hour and if there is more work to do, you must finish it before you leave. Even if that means working until 1-2 am. You most likely will not get overtime. Korean bosses usually have crazy demands and deadlines which you can never question in public. Thankfully young Koreans and foreigners are slowly moving away from this archaic Korean working culture.
Korean Government Support for the Korean Startup Ecosystem
The Korean government has encouraged more Korean entrepreneurs rather than foreign startup entrepreneurs. For example, the TIPS (Accelerator Investment-Driven Tech Incubator Program for Startups) in Korea offers Korean government support to share the risk of business failure. However, it requires the startup to have at least one Korean startup founder in the company. This is why you don't see a lot of foreigners working in Korea.
Startup Funding in Korea
Funding in South Korea really started to take off in 2014. It went from $71 million in funding in 2013 to $949 million in 2014. Then went to an all-time high of $1.8 billion in 2015. These days it has settled down to around $500-$600 million per year. However, from 2017-2019 many Korean Blockchain startups have found success raising funds through an ICO. Currently, in 2020 the ICO scene is pretty much nonexistent. However many Korean investors are still interested in Blockchain technologies and alternative fundraising methods could rise in 2020 through IEOs or STOs. All this shows that Korea has a large and diverse range of investors, Korea-based funds, corporate VCs, Angels, and crowdfunding systems just to name a few.
Accelerators in the Korean Startup Ecosystem
There are many Accelerator programs, Angels, and VC firms in South Korea. Some of them include:
Softbank Ventures
Softbank Ventures Asia which was formerly known as Softbank Ventures Korea specializes in IT startup investments. They recently opened a brand in Singapore in early 2019. Now have offices and investment managers in Singapore, Shanghai, Seoul, Beijing, San Francisco, and Tel Aviv. They are famous for their $1 billion investment in Coupang. They have a $500 million fund and will focus on early-stage startups.
Stonebridge Capital
STONEBRIDGE CAPTIAL which now goes by Stonebridge Ventures has been responsible for private equity since 2017. They currently manage a private equity fund worth a little over $1 billion. They focus mainly on the biotech industry. Their assets are worth over $350 million with an annual rate of return around an impressive 25%. Their CEO is Yoo Seung-woon who headed Kakao Ventures and is well experienced in the IT industry.
Korea Investment Partners
Korea Investment Partners, the leading venture capital firm in Korea. They made headlines in late 2018 for investing in TEMCO a blockchain-based supply chain platform. This was their first-ever investment in blockchain. KIP (Korea Investment Partners) manages over 40 funds with assets under management totaling $2 billion. Since 2010, KIP has liquidated 12 funds with an average internal rate of return of 18% and no net loss on any fund. KIP backs on average 120 companies every year.
MBK Partners
MBK Partners, the largest and most successful independent private-equity firm. They have gotten bad press due to the labor issues of one of their holding companies Homeplus which is a discount store chain in Korea. MBK bought Homeplus in late 2015 for $6.2 billion. Due to online retailers as well as Costco, Homeplus has been losing a lot of value. They are known for their annual special situations fund which was at $850 million in 2018. Since being founded in 2005, MBK Partners has over $16 billion under management and has invested $12.9 billion in 38 companies. They have five offices located in Seoul, Beijing, Hong Kong, Shanghai, and Tokyo with over 60 investment professionals.  
Sparklabs
SparkLabs, a Seoul-based accelerator for early-stage Korean startups that want to go global. They also have a cybersecurity and blockchain program in Washington D.C. Sparklabs has a dedicated blockchain fund called SparkChain Capital. Sparklabs Group is a network of accelerators and venture capital funds that have been active investors in Fintech since 2013 across Asia, Europe, and the U.S.
Hashed
Hashed –  Hashed is a blockchain accelerator and investment fund, based in Seoul as well as San Francisco. They invest in blockchain startups as well as help with community building and acceleration. They are Korea's largest Blockchain fund. Hashed was founded in 2017 and became famous for raising 150,000 Ether through an ICO for ICON Foundation. What started out as a $600K digital assets fund pooled together by partner investments is now worth $250 million. They are currently the largest holder of ICON and EOS in Korea.
..just to name a few…
Corporate Support for the Korean Startup Ecosystem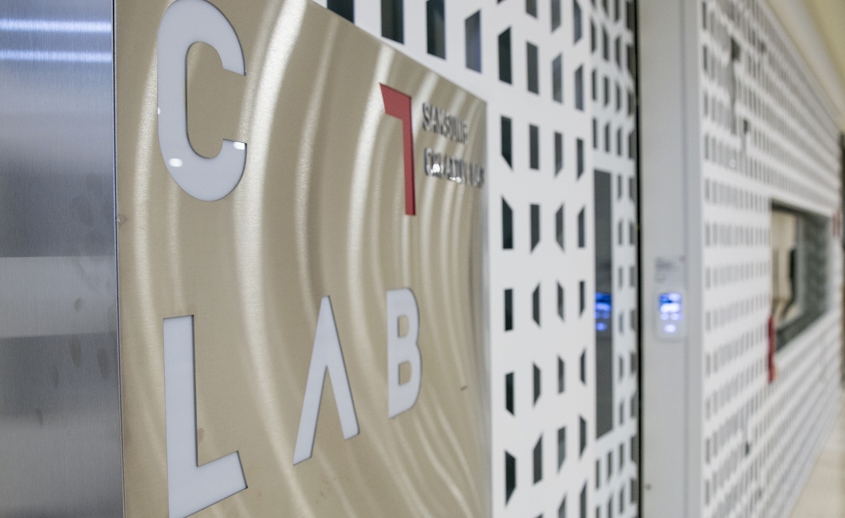 I have not mentioned some of the big corporations that have started their own startup hubs like Samsung's C-Lab Space or Naver and their Startup Alliance. A lot of big corporations in South Korea are actively investing in local startups and helping support open innovation in Korea. However, there is still a large talent gap compared to the United States. We are talking about talented programmers, engineers, and developers. The top graduates tend to want to work for global companies like Apple or Google. Most of the gifted students in Korea tend to want to study abroad in the UK or the US. Once there they usually don't come back to Korea.
Corporations embracing Blockchain in Korea
Kakao the top mobile platform in Korea started Ground X which will focus strictly on Blockchain to create a scalable blockchain platform to help with mass adoption. This could open the door for new and innovative blockchain startups to work with Kakao and take advantage of their infrastructure.
There is still pressure from the old generation in South Korea to get stable secure jobs with big conglomerates like Samsung, LG, and Hyundai.  However, like most corporations, they can't adopt new technologies as quickly as startups. While many Koreans still have a lot of fear about starting their own business, especially a startup. The idea of working new and trendy technologies like Blockchain could be a gateway for more Korean entrepreneurs to enter the startup scene. Since Korea is always looking to find the next tech wave. Therefore there will always be an opportunity to join or start new and disruptive startups.
Korean Startup Ecosystem Infrastructure
Currently, there are over 50 co-working spaces in Korea. Some of the big names include WeWork, Fast Five, Fab Lab, Seoul Startup Hub, Google Campus Seoul, Maru 180, and the most recent HEYGROUND. There are also over 100 accelerators, incubators, and Innovation Centers in South Korea. HEYGROUND impressed me the most with their community of changemakers managed by ROOT IMPACT. Their facility is great as well with their high-end design, open-concept workstations, as well as a restaurant and bar on the bottom floor. There is even a Blockchain coworking space/co-living space in Seoul called nonce.
K-Startup Challenge
The Korean government also assists in programs to help the startup ecosystem. South Korea has the highest government backing per capita for start-ups. I mentioned TIPs earlier but there is also the K-Startup Challenge which promotes collaboration between domestic and foreign startups. All companies from the K-Startup Challenge work out of the Pangyo Global Startup Campus. The Campus was opened in 2016 by the Korean government as part of a new startup hub.
Korean Startup Ecosystem – Blockchain Ecosystem in Korea
The Korean Startup Ecosystem got a huge boost from the Korean Blockchain explosion. Koreans were buying cryptocurrencies from around the world. Then selling them in Korea because of the price difference between exchanges. This was called the Kimchi Premium and even mom and pops that knew nothing about cryptocurrencies started to buy it.
Korean Startup Ecosystem – Crypto Exchanges
Despite the fact that Korean exchanges got hacked like Bithumb, and ICOs were banned, cryptocurrency trading continued. Many Korean investors exploited bitcoin arbitrage and ended up making quick and easy money. Once the common investor caught on and got in, the price of cryptocurrencies crashed. Many were left with almost nothing.
Cryptocurrency Regulations in Korea
Still, Koreans are calling for mass adoptions and for the Korean government to step in with regulations. The Korea Blockchain Enterprise Promotion Association has been tasked to create these regulations but so far nothing has come out. Jeju is a potential place for being a special Blockchain region in Korea. Korean Blockchain startups can run their ICOs and test out Blockchain services and technologies in Jeju. Cities like Gwangju also want to become the Crypto-valley district. So it seems it is not a matter of if but when, as it comes to cryptocurrency regulation. Once cryptocurrency regulations are set in Korea, there could be another crypto boom in Korea.
Korean Startup Ecosystem – Blockchain events
Since 2018, Korea held Korea Blockchain week which included Blockchain events, meetups, investor meetings, workshops, and networking events. Beyond Blocks is one of the main Blockchain events in Seoul as well as Deconomy. In 2019, FactBlock, a global Blockchain accelerator hosted D.FINE for Korea Blockchain Week.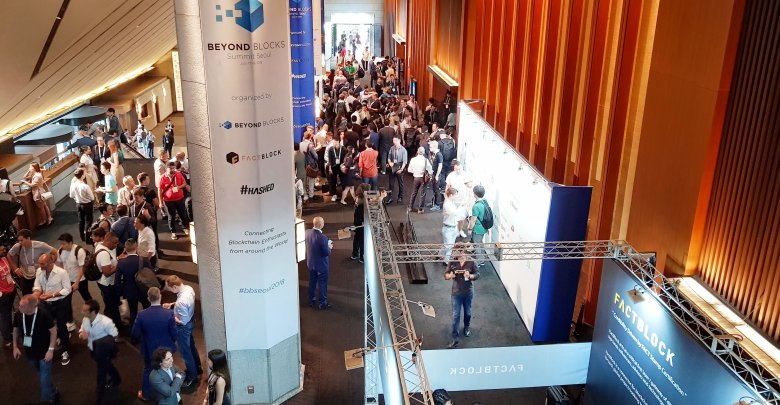 Since ICO projects were banned in Korea many Korean Blockchain startups ended up going to Singapore, Hong Kong, and etc. However, while ICO projects are banned, the Korean government has no issue with Blockchain technologies. As mentioned above Ground X by Kakao is looking into Blockchain technologies. SK Telecom, Korea's largest wireless telecommunications network announced it will be adopting Blockchain payments and security functions.
Korean Startup Ecosystem – Cryptocurrency Exchanges
Korea also has two of the biggest cryptocurrency exchanges in Bithumb and Upbit. There are dozens more and more should increase once regulations are set.
The Seoul City government is also partnering up with ICON to create a Seoul Coin to replace T-Money cards in the future. Seoul is investing a lot into creating a strong Blockchain industry in Seoul. It is devoting over $100 million to build a blockchain complex near Seoul. Over 200 Blockchain startups will be incubated there. The complex will be essential for early-stage Blockchain innovation.
The Korean government has also created the Seoul Innovation Growth Fund for Blockchain and Fintech startups in Korea. This fund was created for those having trouble raising Series A funding.
Korea's Strengths/Weakness
Korea's Strengths
Korean culture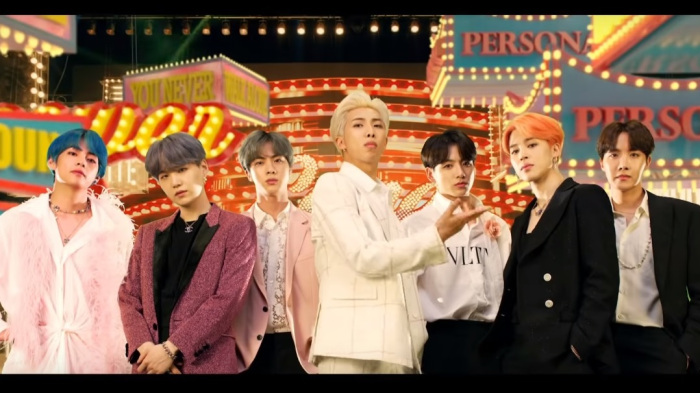 South Korean popular culture is growing every year.  Korean beauty products are thriving thanks to successful Korean startups like Memebox. There are over 8,000 K-Beauty brands in South Korea.  Korean K-pop is bigger than ever thanks to groups like Big Bang, 2NE1, and EXO.  
Korea's biggest K-pop Band BTS has broken all records on Youtube. Also, they were the first-ever Korean musical host on SNL. Also, the Korean IT infrastructure is one of the best in the world. The country has the best internet connection and most Koreans own smartphones. Koreans are early adopters of new technologies and early trendsetters for fashion.
Korean Startup Ecosystem – Fintech
Fintech is also huge in the Korean Startup Ecosystem, as Korea is becoming the leader in cryptocurrency exchange and services. Korea looks to become the leader in the global financial centers. Soon Seoul will become the FinTech hub of Asia. One of the top Fintech startups in Korea is Viva Republica. They are the developer of Toss. A mobile payment tool that is looking to go global after having much success in Korea.
Korean consumers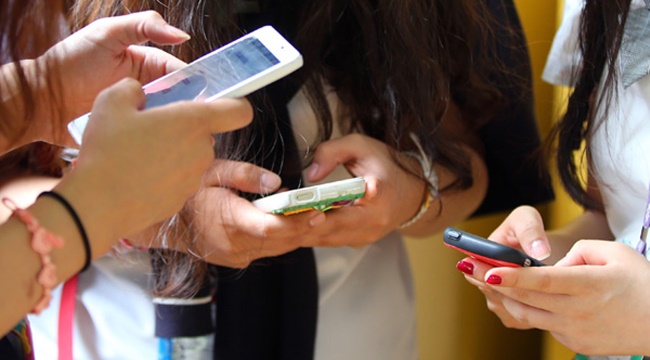 The Korean startup ecosystem benefits from a great consumer market. Their middle class in the majority. Most people living in Korea have smartphones and a credit card. They have the highest GDP per capita, great wireless penetration, great infrastructure, and fast LTE. All these elements combine to make a great home market to grow your startup.
This is why Korea is able to support companies and startups in Korea that are focused only on the domestic market. Korea has 50 million residents that are very tech-savvy. That is one of the main reasons why Korea is able to support a massively scalable business. Some examples would be companies like Naver, Coupang, and Ticket Monster that solely focus on the Korean market.
Korea's Weakness
Cost of living
The Korean Startup Ecosystem has weaknesses they have to work on. The cost of living in Seoul is very high. Especially in Gangnam where you will need to put down a deposit of $10,000 and a monthly payment of at least $600 just for a one-room studio. Therefore most Korean startup entrepreneurs commute in and out of Seoul to avoid the high living cost. Office spaces are expensive as well, which is why many Startups are moving into co-working spaces. Starting a startup is hard enough for Korean entrepreneurs. The last thing they want to do is spend their money on rent. 
Things have gotten to the point that Gyeonggi-do a province in Korea recently implemented a UBI in Korea called the Youth Basic Income program where every 24 years old in the province got 1 million won per year. The 2020 Korea Basic Income Fair expressed the need to help support the youth as they look to enter the workforce or start their own business. 
Finding the right investor
Investors in Korea need more education about investing in startups. There is a lot of "old" wealth in Korea which has come from real estate and family inheritance. Most of these old investors WANT to invest in tech startups. The problem is that they don't know a lot about it. Hopefully, this will change as successful startup entrepreneurs give back to the community.
Korea still holds a corporate mentality. Therefore it is up to the 2nd and 3rd generations of traditional Korean startup entrepreneurs to the ranks of their family hierarchy. This is the only way Korean startup will be able to go global. They need to throw away the old Korean corporate mentality and bring in fresh minds. The lack of global know-how for Korean startups really holds back the development of the Korean Startup Ecosystem.
Where are the unicorns?
There have been many startup success stories. However, South Korea does not have many "Unicorns". The only three that come to mind are Coupang (e-commerce), Kakao (Internet), and Yello Mobile (Mobile commerce) who all have established multi-billion dollar valuations.  Korea needs to produce more global startups and Unicorns. Exits are what boosts a startup ecosystem progression that allows Korea to attract global resources which in turn accelerate growth.
It is hard for most Korean startups to break out internationally due to their lack of localization ability. Therefore most Korean startups tend to focus more on the local market which limits their potential. Therefore, the Korean startup ecosystem is a bit behind the United States. It will still take a few years to catch up.
Conclusion of Korean Startup Ecosystem
South Korea needs to continue to invest in programs to help the Korean startup ecosystem. Entrepreneurship has proven time and time again to be the #1 driver for job creation and economic growth. South Korea will never be able to compete with Silicon Valley or Shanghai. However, they can leverage their own unique assets to create innovative startups.
As long as they push to bring in more and more international talent into Korea, the more likely Korean startups will have the chance to go global. Korea's potential is there and many countries are recognizing it. I fully believe that the Korean startup ecosystem will continue to accelerate. At the same time, it will produce global startups and hopefully some Unicorns.
---
John is the Founder of Seoulz. He has covered the startup, tech & blockchain scene for over 7 years and has written over 700 articles regarding the Korean startup ecosystem. John is also a Web Developer and certified AWS Solutions Architect. Email him at john@seoulz.com
All author posts