Dongdaemun is now online thanks to a Korean e-commerce startup called Linkshops, an online Korean apparel shopping mall. Linkshops is a B2B eCommerce platform where retailers can buy products from Dongdaemun's wholesalers and have them delivered to their retail stores. It has over 1.5 million items from over 12,000 stores. Therefore buyers and sellers can both download the Linkshops app to place, receive, and track orders. For those that are unfamiliar with Dongdaemun, it is the biggest offline shopping district in Seoul. They offer garments at wholesale prices and are a great place to connect retailers with wholesalers.
The Dongdaemun night market is famous with tourists from Asia, who come to Dongdaemun the find the best deals. The area is packed with wholesale malls, retail malls, and street stalls. Not only are the selections large, but the area is open until dawn so you can shop all night long. It is a must-go destination for tourists visiting Korea. However, one of the issues some retailers/tourists/locals expressed was that most of the items at the store are unpriced. This means that bargaining plays a big part in sales at Dongdaemun. This is great if you are a great negotiator, however, most feel like they got taken for once they make a purchase.
Linkshops takes away the fear of having to negotiate with a salesman at Dongdaemun. Now people will be able to browse around online without having to deal with the crowd and knowing they got a fair price. Buyers can receive their purchased garments within a day, all without having to physically visit Dongdaemun Market.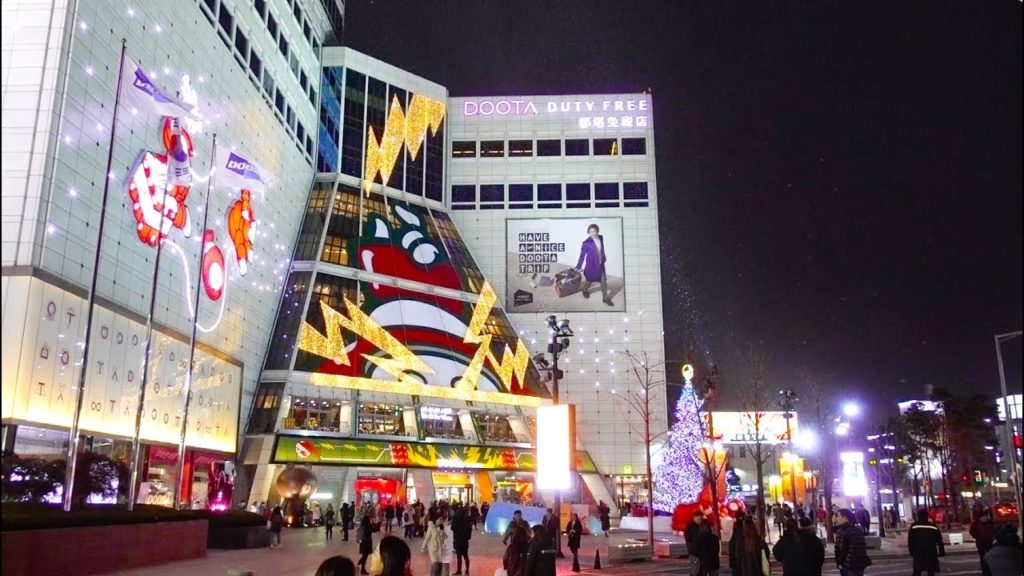 Dongdaemun Offline to Online
Dongdaemun has over 30,000 shops. They sell everything from clothing to bags to footwear. Most will open around 9 PM and close at 6 AM. However, with LinkShops retailers can shop at Dongdaemun 24 hours a day. The e-commerce industry has really hurt Dongdaemun over the years and it has taken some time before stores realized that they needed to go digital. Instead of going to Dongdaemun there is now an option to buy the latest wholesale clothes through LinkShops. They have connected with Dongdaemun wholesalers and retailers to sell on their online platform. Every single month, more and more wholesalers are joining LinkShops in order to stay up to date with the times and competition.
B2B E-Commerce Website for Dongdaemun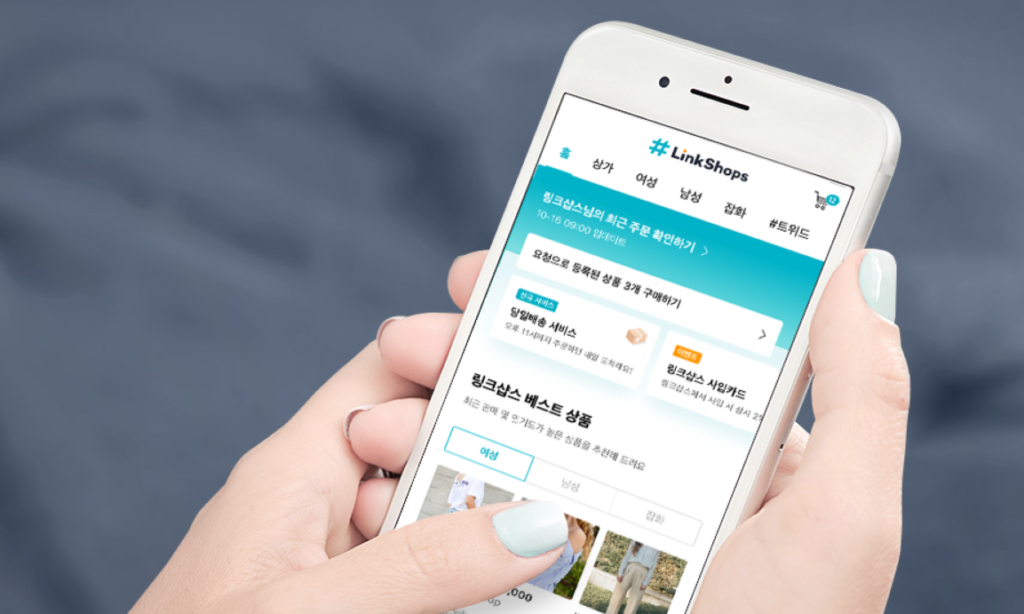 LinkShops was founded in 2012 and they are mainly a Korean B2B e-commerce website where retailers can find items from Dongdaemun's wholesalers. Both will need to download the LinkShop's app and put in their orders. There is a membership fee for joining the platform. Retailers will no longer need to go to Dongdaemun and look through the many wholesalers that are located in different buildings and different floors. The latest styles are updated daily on LinkShops so retailers can order the newest styles. They will also have the option to make online repayments for the stock they order. Retailers will be able to see the whole ordering process from orders selected to distribution. They can even get their purchase listing via Excel file.
Connecting Retailers and Wholesalers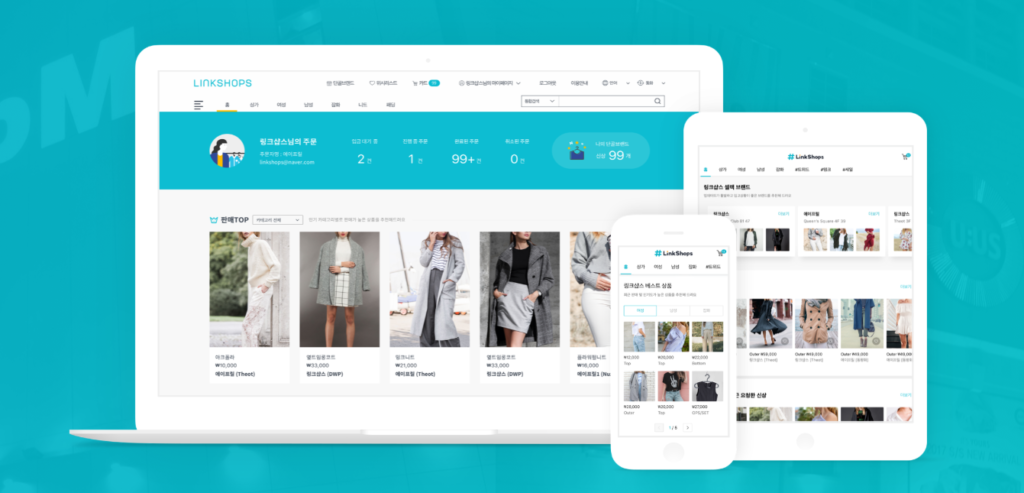 LinkShops will help wholesalers remind them of possible shortages and if an item is out of stock, the retailers will know about it instantly. Therefore LinkShops is a lot more convenient and helps both parties. Consider them as the largest brokerage platform for the Korean fashion market. It is great news that Dongdaemun has finally joined the digital fashion market. If they didn't then their sales would have continued to decline and they would have been left behind.
What will happen to Dongdaemun?
The one issue of LinkShops could be the potential decrease in foreign travel into Dongdaemun. If Dongdaemun becomes fully online and more and more retailers and shoppers realize that they do not need to go to Dongdaemun to buy the products, there will be a sharp decrease in the tourist industry in Seoul, especially in Dongdaemun. This could affect not only the local shops but the restaurants and the street vendors. This is something we should monitor moving forward. It is possible the offline stores will need to create innovative user experiences to keep their tourists coming back. Korea has increasingly become a country where shopping online has become the norm. With the rise of same-day delivery services and wide selections online it is no wonder that Koreans are skipping retail stores for online stores.
Same Day Delivery in Seoul
Linkshops will be offering same-day delivery in Seoul as well as Gyeonggi province. Thanks to this service, the number of customers that use Linkshops is one the rise. They have been increasing customers by an average of 25% every month. They have partnered with CJ logistics to make same-day delivery services possible. The best part of the same-day delivery service is that the item or items will be delivered from wholesalers the next day even if it is just one item.
Korea's Largest Apparel Brokerage Platform
Linkshops exceeded the total number of transactions by 10,000 orders in two weeks for their same-day delivery service. The main reason for this was due to coronavirus. Their same-day delivery service is called stubborn delivery, and it provides a full range of services to shopping malls. Linkshops now offers full service from product purchases to packaging and delivery. In addition, customers will have access to real-time inventory management as well as settlement and accounting tasks.
We will provide a fast settlement and statistical system based on technology and strive to further improve the service for the convenience of wholesale and retail bosses, said the CEO of Linkshops, Seo Kyung-mi.
---
John is the Founder of Seoulz. He has covered the startup, tech & blockchain scene for over 7 years and has written over 700 articles regarding the Korean startup ecosystem. John is also a Web Developer and certified AWS Solutions Architect. Email him at john@seoulz.com
All author posts