Korean Venture Capital Firms have grown quickly over the last decade. Seoul is becoming a major tech hub in Asia. Furthermore, they have the highest concentration of smartphone users. Therefore Korea presents a good place for innovative startups that can shake up the market through technology. Many Korean startups have been upgrading and introducing new products to the market which they can test in Seoul.
The global market sees Korea as a limited market due to its tough regulations that limit entrepreneurs from doing new business models, mainly in the fields of finance and Blockchain. Once this changes, multibillion-dollar markets will be up for grabs for VCs in Korea. Korea has a strong talent pool. Big corporations like Samsung, Kakao, LG, and Naver have some of the highest trained engineers. Many Korean startups are looking to find the right Korean VC. Therefore here are the Top 20 Korean VC firms of 2021.
The rankings were comprised by the Seoulz staff and are based on 4 factors:
Investment Funds
Asset Under Management
Global/Domestic Partners
Portfolio
Top Korean Venture Capital Firms of 2021
1. POSCO Venture Capital 

Korean Venture Capital Firm POSCO Venture Capital is the largest VC firm in Korea. They have over 20 years of investment experience and a sound asset base. They provide diverse investment services for promising small and medium-sized venture companies and growing companies that need growth capital. POSCO is South Korea's largest steelmaker.
POSCO Captial provides competitive capital throughout every industrial area. Therefore, they have a partnership with MSS (The Ministry of SMEs and Startups) and KVCA (Korean Venture Capital Association) for a project that has a budget of over $800 million dollars. Ultimately they hope to establish a sound ecosystem for Korea's startup communities and create new jobs.  
POSCO Venture Platform – $660 Million Venture Fund
The POSCO Venture Platform will focus on Venture Valley and Venture Fund. Venture Valley is a hub where startup entrepreneurs in Korea can collaborate on R&D, draw investment, and share knowledge. Venture Fund is a fund for promising Korean and global startups. Therefore, by 2024, a total investment of over $830 million will go into the project. Over $160 million will go towards Venture Valley and over $660 million will go towards the Venture Fund.  
"To lead changes in the future, we must take the maximum initiative to recognize innovation and take action now. POSCO's 1 trillion won investment is a stepping stone towards creating a virtuous cycle for the venture platform, to revitalize the country's startup ecosystem, and create more jobs," said CEO of POSCO, Jeong-woo Choi.
POSCO will also revitalize its current University-Industry Collaboration policy, one such effort being a joint research lab where researchers from both institutes can collaborate. In addition, POSCO aims to make Pohang and Gwangyang an R&D hub for aspiring startups. Furthermore, the businesses include materials, energy, and environment based on third-generation accelerators, development of bio and new medicine based on fourth-generation accelerators, and the formation of smart cities and factories. 
The First IMP Fund
POSCO established the first IMP (Idea Market Place) Fund, Korea's first venture capital to be organized by a startup accelerator. The fund is worth 5.1 billion KRW. It will be operated and managed by POSTECH Holdings, Korea's top startup accelerator. This fund is the first case under the "Venture Investment Act" which was implemented in August of 2020, to allow startup accelerators to invest in venture companies to increase autonomous investment and expand their ecosystem. POSCO's incubation program has already invested 17.6 billion KRW in a total of 102 companies and is seen as one of the best-incubating programs in Korea. 
Partnership with the Ministry of SMEs and Startups
The MSS and POSCO will jointly support startups through venture valleys in Pohang and Gwangyang. The Korean Venture Capital Association will focus on identifying promising startups for potential investors.
POSCO has said they will make strategic investments in prospective sectors and firms with a chance of including them in the group's portfolio. Invested companies will be provided with access to POSCO Group's international network and consultations on marketing, intellectual property, legal and financial issues. 
2. Korea Investment Partners

One of the largest Korean VC firms is Korea Investment Partners.  They manage an investment fund worth around $2 billion. The fund was created in 2008 but the firm itself was founded in 1986. Their investment team is the biggest in Korea. They have over 80 investment managers.
They have invested in YG Entertainment,  Kakao Corp., and Bodyfriend just to name a few. These three companies alone brought in 10x on their investment (16.4 billion Korean won to 169 billion Korean won).
"Our commitment is evident in all areas of Korea Investment Management's business. We promise to continuously provide premier investment advice, investor-oriented marketing, and preemptive risk management," said CEO Hong Rae Cho. 
$120 Million Joint Venture Fund
Recently Korea Investment Partners launched a $120 million joint venture fund with Golden Equator Capital, a Singaporean fund management firm. The venture fund is called the GEC-KIP Technology and Innovation Fund. It will only invest in Series A and Series B startups that are based in South East Asia. There will be a reserved amount for Korean startups looking to enter the Singaporean market. Furthermore, the investments will range between $2 million to $5 million.
Korea Investment Partners is one of the few Korean venture capital firms that have invested in their first Blockchain project. TEMCO is a blockchain-based supply chain platform, BI tool, and customer application. Therefore, this gives hope to other Korean Blockchain startups of securing investments from traditional venture capital firms like KIP.
3. SoftBank Ventures Asia

SoftBank Ventures Asia formerly known as SoftBank Ventures Korea is an investment company. It was established by Japan's SoftBank Group Corp in 2000. Therefore SoftBank Ventures Asia is a foreign holding company that invests mainly in Korean startups but by 2011 expanded into Asia. SoftBank Ventures Asia invested in many sectors such as IT, Biotech, Med-Tech, AI, Robotics, and manufacturing. They have invested in over 200 Korean startups with about half being early-stage startups.
Their focus is on startups that are looking to enter the global market or have already entered the global market. They have invested in Sunday Toz, the creators of Anipang. Other notable investments include Knowre, TrueBalance, RSquare, Tokopedia, Mythic, Hyperconnect, and Snow China, just to name a few.
SoftBank's Network 
SoftBank Ventures Asia has operating teams in Seoul, San Francisco, Beijing, Tel Aviv, Singapore, and Shanghai. Companies invested by SoftBank have access to SoftBank's community, resources, and network. Furthermore, their goal for 2021 is to continue to focus on AI technology and its application across different industries. They raised $341 million for early-stage investments globally, with a focus on Asia. This early-stage fund will target startups across the Series A to C stages to invest amounts between $2 million and $15 million. 
"As we pivot to Asia, South Korea will not be marginalized. Korea remains an important market for us, and we plan to continually invest in promising startups here. It's IT engineers like those in Korea who can make competitive services that succeed not just in Korea but in global markets," said JP Lee, CEO of SoftBank Ventures Asia. 
Over $1.2 Billion under Management
SoftBank has over $1.2 billion under management and has invested in over 250 companies across 15 funds. If you are an AI startup in Asia that is outside of China there is a good chance you can get an investment from SoftBank Ventures Asia. Their new $500 AI fund focuses globally on disruptive startups with AI technologies and services in the Asia-Pacific, except China. Furthermore, SoftBank Ventures Asia already has a $300 million China Venture Fund in partnership with TPG Growth, a US-based private equity firm.
Focus on Korean AI in 2021
SoftBank Ventures Asia partners with Korea Venture Investment to help Korean AI startups. They will create a fund for investment into AI startups in Korea and help them grow their investor network. This means that they will hold more AI venture investment conferences in Seoul moving forward. Their aim is to turn Korea into a world-class data and AI global hub/network.  
4. Altos Ventures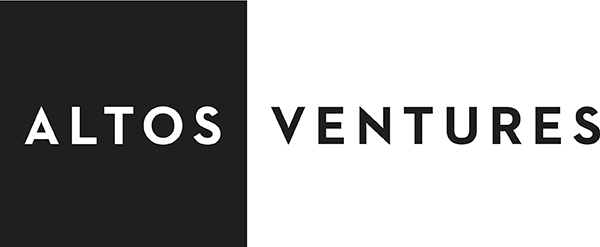 Altos Ventures is one of the more established Korean Venture Capital firms (Founded in 1996). However, they operate out of Menlo Park, California but also have an office in Seoul. Therefore they not only invest in Korean startups but companies in North America as well. They do have a dedicated fund that is solely focused on Korean startups. Altos Ventures is a first-stage venture capital firm that also incubates its startups. They focus mainly on cloud-based business software companies. They offer funding investments for seed rounds and early to late venture companies. Their aim is to nurture and develop startups and companies that have the potential to scale globally.  
"We have worked with entrepreneurs for over a decade to build great ideas into great companies. We have the patience and staying power to partner with entrepreneurs to build market-leading companies," said the Co-Founder of Altos Ventures, Han Kim. 
Altos Ventures has invested in all sectors in IT such as application and infrastructure software, systems, services, and components. They can invest up to $10 million, but they typically invest $1-2 million for initial investments for 20% equity in the startup. Some of the startups they have invested in include, Coupang, Woowa Bros, Kmong, MEMEBOX, Zikbang, and Hyperconnect just to name a few. Overall they have invested in more than 100 startups to date. 
First Investors in Korean FinTech Unicorn Toss
Altos Ventures was the first investor in Toss, a now $2 billion money transfer company. They invested $1 million back in 2014 with an additional $27 million since then. It was considered a very risky investment because peer-to-peer transfer services were technically illegal in Korea at the time.
5. STONEBRIDGE Ventures

Stonebridge Ventures is a venture capital firm in Korea that invests in seed to late-stage technology companies. They are a spin-off from Stonebridge Captial a Korean private equity firm. They focus on bio/healthcare, fin-tech, and consumer spaces. Stonebridge has over $500 million in assets under management across multiple funds.
The firm looks for long-term investments by analyzing the growth potential of the target companies. Their CEO previously headed Kakao Ventures. Stonebridge Ventures participated in Korean fintech startup Rainist's series C round of funding in 2019. In addition, Stonebridge Ventures had placed a bid to purchase a controlling stake into Asiana Airlines. 
6. Smilegate Investment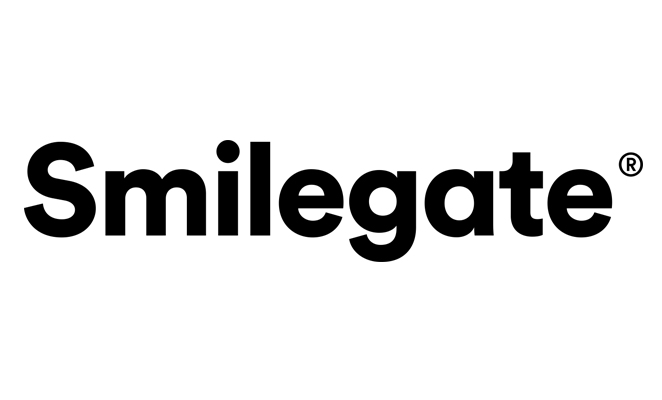 Smilegate Investment is the corporate venturing subsidiary of South Korean-based video game producer Smilegate. The firm was founded in 1999 under its original name MVP Capital (Meridian Venture Partners). Smilegate acquired MVP Capital in 2011 and changed the companies name to Smilegate Investment. Their first investment fund was formed in 2000 and since then they have created over 50 investment funds. They have over 30 investment managers who have in total invested in over 400 projects. Their main investment focus is on Internet, gaming companies, Bio & Health, Life & Environment, and Entertainment. Some of these companies include Devsisters, R2Beat, Seed Nine, and BGF Retail.
$350 Million Asset Under Management
Currently, they have over 50 funds. In addition, their asset under management is over $350 million. This could get bigger in 2021 as The National Pension Fund plans to invest up to 30 billion won in individual funds.
Korean venture capital firms are always interested in gaming and Smilegate is one of the leaders in investments in the game industry. However, in 2014 they opened Orange Farm, a support center for all early-stage startups. In addition, they also have an Orange Fund ($3.3 million) to invest only in companies incubated by Orange Farm. More than half of the startups in Orange Farm are not related to gaming. Therefore Smilegate is looking to enter new verticals like travel, music, and education.
7. LB Investment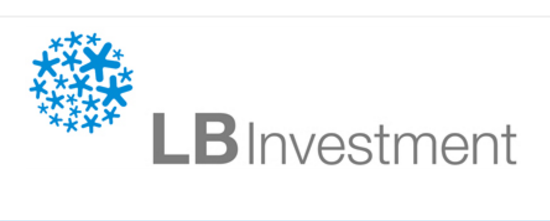 South Korean VC firm LB Investment founded in 1996 specializes in buyouts and seed for early-stage, growth stage, cross-border transactions. They invest mainly in companies operating for 3 to 5 years since the date founded. The focus of their investment is mainly on information technology, electricity hardware, digital device, mobile content, digital media, education, and entertainment.  They have invested in not only South Korea, China, South East Asia, and the United States. The firm invests between $500,000 to $3 million taking between 10-15% equity.
LB Investment was formerly known as LG Venture Investment. In 2000 LB Investment separated from LG Group. They have a very diverse portfolio. In addition, some of their investments include Big Hit Entertainment which is the agency for K-Pop group BTS, Kakao Games, Bodyfriend, and Korean biotech firm Toolgen just to name a few.  
8. IMM Investment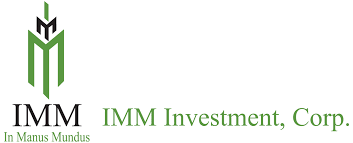 Korean venture capital firm IMM Investment was founded in 1999. IMM manages around $3 billion in assets with its 12 venture capital funds and 13 private equity funds. Therefore, they have a team of over 35 investment experts that invests over $330 million in over 200 promising venture-backed firms and startups. In addition, some of their investments include IDUS which is the largest handicraft market in Korea, Coupang which is Korea's largest social commerce site, and StyleShare which is now the largest fashion social-media site, Woowa Brothers, Bluehole Studio, WeMakePrice, and Celltrion,  just to name a few.
Their focus
For their growth stage investments, they spend 20% on startups, 40% on expansion, and 40% on others. The industries they focus on include information technology infrastructure focusing on security, e-commerce solutions, biotech, and contents that focus on education, game, and animation.  Furthermore, they also invest in digital hardware focusing on network and communications equipment and semiconductor parts. In addition, IMM Investment's larger affiliate IMM Private Equity invests in growth capital opportunities and buyouts, such as Holly's Coffee and Woori Bank. 
Startups should focus on their business model, market size, and the industry's potential in order to get funded by IMM. However, they pride themselves on trying to find great entrepreneurs with a great drive.
"We do invest in overseas startups, but it's difficult to fully engage with them due to the physical distance. One role for VCs, in my opinion, is to continuously engage and support our portfolio company, including follow-on investments. That's where VCs shine the most," said CEO of IMM Investment, Ji Sung-base. 
9. SV Investment

SV Investment is a South Korean venture capital firm that invested in Big Hit Entertainment. The investment was before BTS became the sensation they are today. Their initial investment was $3.3 million. Their return on investment was $91 billion. That is a return of over 25x. Through their IPO they also raised $25 million.
SV Investment has a valuation of $160 million. In 2019 expanded their investments overseas including the US. Furthermore, they launched a $100 million fund with the help of U.S.-based VC Kensington Capital Ventures. The industry they focus on is IT, bio, and health care.
Continued Support for Big Hit Entertainment
SV bought 33% of Big Hit Entertainment back in 2011 and was able to recoup over 25x of its initial investment.
"Back then, BTS members were trainees. We checked out the member's reputations, and they were famous among other trainees. We inquired trainees of other companies to get a better sense of who the guys Bang (CEO of Bit Hit Entertainment) was raising were," said the CEO of SV Investment, Kim Joong-dong.
Since 2016, Big Hit Entertainment has exploded. Revenue increased from $30 million in 2016 to $200 billion in 2018. Net profit rising from $8 million to $47 million during the same period. SV Investment sold off $75 million of its stake in 2018 but continues to support the K-pop entertainment company.  
10. InterVest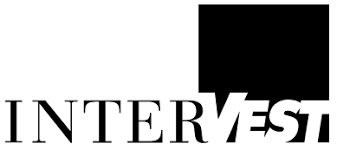 South Korean VC firm Intervest is focused on BioTech, IT, and Southeast Asia. They have $580 million assets under management. Their team consists of 11 VCs that focus on early-stage startups that have new and innovative technologies. Furthermore, InterVest has 6 funds and has invested in Genexine, Balance Hero, Alchera, Brich, Tomocube, Lunit, and Noom.
InterVest is one of a handful of VCs that are actively investing in Blockchain technologies. Therefore, they have invested in a Korean Blockchain startup Blocko. Blocko provides a decentralized platform for digital identity and payment services. Furthermore, they are focusing on BioTech because Korea has the potential to become a great biotech player globally. This is because Korea has a great pool of medical data collected by the Korean government.
"Biotechnology is getting more complex, and having medical or biology background helps to value and fund promising startups properly. These startups also need knowledge and professional guidance along the way to grow. We can provide that network, including major hospitals, doctors, and researchers," said the Director at InterVest, Moon- Yeo-jung.
Outside of BioTech, they are looking into new and innovative technologies like AI, Blockchain, and VR.
Currently, Interest is very active in Southeast Asia and has partnered with VC Kejora Ventures an Indonesian VC. Therefore, they will soon start investing in startups in Indonesia, Vietnam, and Thailand through their $60 Million Fund.
11. KTB Network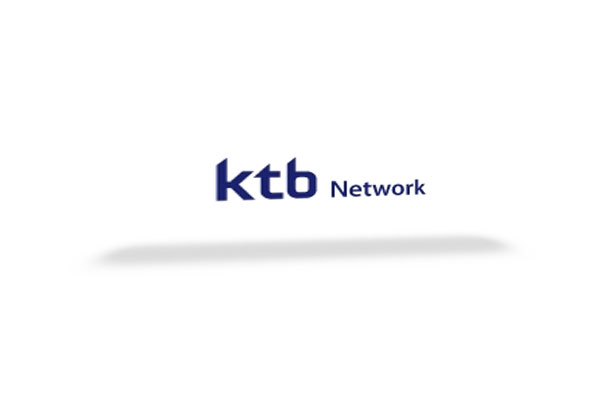 KTB Network is a leading Korean VC firm that is also in Silicon Valley and Shanghai. They lead a $7 million funding round for Indian Startup NoBroker which is an online real estate marketplace and also invested in Indian online grocery startup Grofers for $20 million. The investment of NoBroker was the first time a Korean fund has lead the funding round for an Indian Startup. KTB is one of the oldest VC funds in Korea. They are the VC arm of Korean brokerage firm KTB Securities & Investment. 
Justin Shin leads KTB Network investments and has over 30 years of venture capital experience. The firm will be doing an IPO soon and could be listed on the Korea Exchange sometime this year. KTB Network is owned by KTB Investment & Securities. They are the largest VC in terms of investment volume. KTB also operates a $300 million fund that only invests in Chinese firms. Their latest investment for that fund was with Clobotics, a computer vision technology startup. In addition, KTB leads the funding round with participation from Capital Development Investment Fund in China and GGV Capital. 
12. Atinum Investment

South Korean VC firm Atinum Investment is the venture capital arm of Atinum Partners which is a private investment company owned by a high-profile independent investor, Lee Min-joo. It has over $450 million in assets under management. Lee Min-joo became famous for losing hundreds of millions on his investment in a shale gas venture in the United States 5 years ago.
However, since then Atinum has invested in Medy-Tox, Gamevil, and $41 million in a Singaporean digital cross-border money transfer startup InstaReM.
Atinum has also invested in Fast Five a South Korean co-working space startup. Fast Five received funding of $15 million from Atinum Investment. The investment from Atinum will allow Fast Five to open 20 additional coworking spaces in the Gangnam area. In addition, Atinum Investments have also invested over $10 million in Cheongju-based Aero K Airlines.
13. Mirae Asset Ventures

Korean VC firm Mirae Asset Ventures is the venture capital unit of Mirae Asset Financial Group. They invest in smaller venture firms and have over $250 million in assets under management. In addition, their focus is on investing in companies that can lead the 4th Industrial revolution such as Bio, ICT, Games, and semiconductors. In 2019 they expanded their investment fields to new industries such as eco-friendly food, education, and alternative energy. Furthermore, in 2018 they launched the Mirae Asset Youth Startup Investment Association to help young entrepreneurs in Korea.
14. Kakao Investment/Ventures

Kakao Investment or sometimes known as Kakao Ventures was incorporated in 2015. They are the venture arm of Kakao and their focus is on investing and supporting innovative startups. These include industries such as mobile commerce, O2O, Fintech, IoT, and BoT. In addition, Kakao Ventures is interested in infrastructural and software technology developing startups. Therefore, startups with high growth potential or early-stage startups looking to go global should seek investment from Kakao Ventures.  
Kakao Ventures Very Interested in Blockchain Technology
In 2018 Kakao Ventures invested in Israeli blockchain startup Orbs. Orbs is also a partner of Kakao's blockchain subsidiary Ground X, for developing applications for the network.  
Kakao does a great job of identifying key trendsetters and innovators in the blockchain sector. They have been making aggressive inroads into the blockchain sector. They invested in Dunamu, which manages the South Korean cryptocurrency exchange platform Upbit.  
In 2018 Kakao Ventures invested around $30 million in 43 startups. They were mainly in seed rounds and Series A rounds. 
In 2019 Kakao Ventures focused on AR and blockchain industries. They invested in LetinAR and Spatial in the AR sector and Kodebox and Terra in the Blockchain sector. Their investment in Terra aims to apply Terra's blockchain-based payment system to Kakao's blockchain platform Klaytn.  
To date, Kakao Ventures currently operates 6 investment associations with a combined asset total of $174.7 million (204.6 billion won). Therefore, their portfolio includes more than 140 companies and half of them in the mobile and service sector.
15. Sparklabs Ventures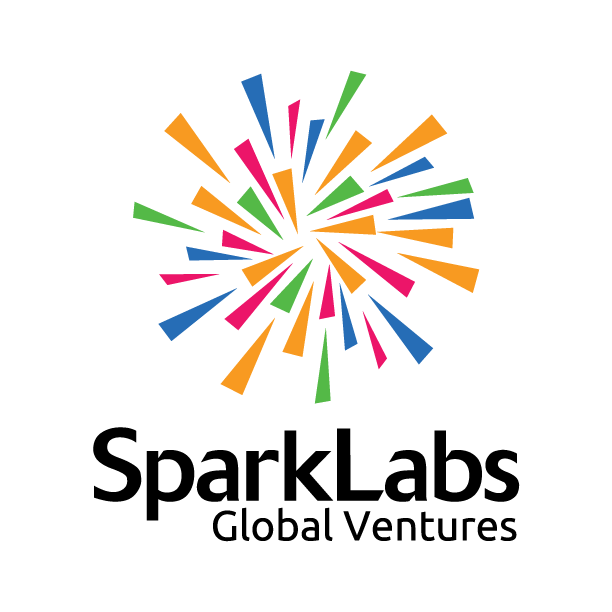 Sparklabs Ventures the venture arm of SparkLabs Group. Their goal is to lead the revolution of the Korean startup ecosystem by helping Korean startups go global. Their Sparklabs Demo days are famous in Korea and they do a great job of showcasing some of the best up-and-coming Korean startups. They have a vast global network that plays a large role in helping Korean entrepreneurs expand globally.  
"We are really looking at teams who are capable of scaling well across Southeast Asia," said the Managing Director at Sparklabs Ventures, Brian Kang. 
SparkLabs Ventures Ignition Fund
The SparkLabs Ventures Ignition Fund is a $50 million fund that was launched in 2016 to focus on Korean and Southeast Asian startups. While their main focus is on Korean startups, they have invested in Southeast Asian startups in the past. In addition, back in 2017, they invested in a Vietnamese e-commerce firm called Tiki. 
SparkLabs Ventures Focused on AI Technology in 2021
Recently Sparklabs Ventures led a $3.4 million Series A round in Allganize, an Oakland-based startup that provides deep-learning-based Natural-Language Understanding (NLU) and conversational AI for the enterprise. Furthermore, AI investments in Korea have grown 5x from last year.  
SparkChain Capital 
SparkChain Capital operates a $100 million early-stage venture capital fund focused on investing in the leading Blockchain startups and innovations across the world. They typically invest $1-3 million per startup.
16. Samsung Venture Investment Corporation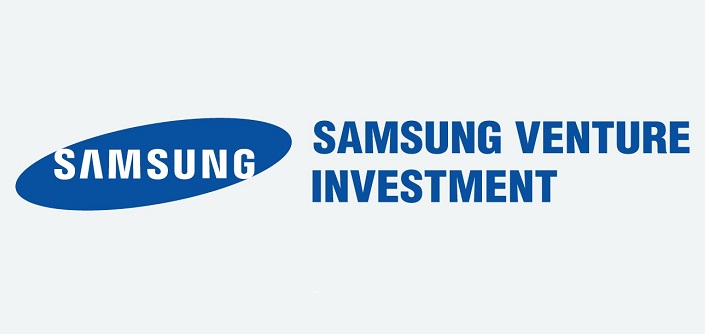 Samsung Venture Investment is the venture arm of Samsung Electronics. The firm was founded in 1999 and since then has been investing in new future technology. They manage investment and investment-related activities for Samsung affiliate companies. Furthermore, their main focus tends to be on investments in semiconductors, displays, telecommunications, and consumer electronics.  
Samsung Ventures was created to promote promising startups that are engaged in new growth technologies. Therefore, they hope to create a new innovative environment. One of their more famous investments was in Blocko, a Korean blockchain company that raised $8.9 million in their latest Series B funding round.
More Recently the firm made its first investment into a Southeast Asian HR startup called Swingvy. It was a series A round which Samsung lead and was able to raise $7 million.
17. Ascendo Ventures

Ascendo Ventures is a Korean early-stage VC fund that focuses on Korea's tech and market innovation strengths in sectors such as IoT, AI, Machine Learning, Fintech, Blockchain, New Media, entertainment, beauty, and Data Intelligence. They have a strong network of rough partnerships with R&D hubs and tech institutions in Korea. Their investment plan is to target early-stage startups and obtain deals at each stage of investment.  
Ascendo supports its invested startups by connecting them to its global network of strategic advisors and partners. Therefore their cross-border business development activities really help accelerate Korean startups looking to go global. Therefore they target Korean startups that bring a kind of "unfair advantage" into already strong industries in Korea. For example innovative technologies that can help the K-Beauty or K-Pop industry.  
In 2018 Ascendo had three funds, together worth around $75 million. Therefore, they not only focus solely on Korean startups but Southeast Asian startups as well. They are especially interested in Vietnam and Indonesia.  
"We believe firms with a strong basis in software, blockchain, fintech, data, e-commerce, and AI will still fare well in the next 5 o 10 years. The startups that can apply these mainstream technologies to specific industries where Korea has an advantage can differentiate themselves globally," said co-founder of Ascendo Ventures, Shin Dong-suk. 
18. Bon Angels
Bon Angels Venture Partners is a Korean venture capital firm that invests in early-stage startups. They are considered one of the first early-stage VCs in Korea. They have helped shape the Korean startup ecosystem for over 10 years. Bon Angels have invested in over 120 startups in the fields of IT, O2O, EdTech, FinTech, and etc. They were early investors for Woowa Bros, Daily, and Jobplanet. The firm expanded outside of Korea and into Southeast Asia with the aim to build a greater Asia startup ecosystem.    
Pacemakers Fund 3
Bon Angels announced their plans to launch their third Pacemakers Fund which is dedicated to early-stage startups. The fund will be worth over $40 million.
"We will expand our investments overseas such as in Southeast Asia while maintaining investments in Korea. We will continue to enhance our performance and awareness as an early-stage VC throughout Asia" said CEO of Bon Angels, Simon Seok-heun Kang. 
Furthermore, Bon Angels Pacemakers Fund 3 has raised its seed funds from the private sector, including successful entrepreneurs and companies that want to work with promising startups. In addition, Bon Angels Venture Partners has over $80 million in assets under management.
19. Company K Partners

Company K Partners is a principal investment firm that specializes in culture content, electronic components, computers, mobile, and software. The company was founded in 2006 and focuses on equity funding. In addition, some of the companies they have invested in include: Zikbang, NAT Games, Rainist, Riiid!, RIDIBOOKS, Buzzvil, Now Busking, and most recently Lunit. In total, they have invested in over 300 startups and 
20.  Bass Investment
Bass Investment is an investment firm in Korea that aims to support early-stage startups, participating in seed, pre-A, Series A, and Series B rounds. The founders of Bass were the core leaders or founders at Kakao and TMON. They offer investment as early as seed and help with future rounds. In addition, they help with operational support for their portfolio companies such as making partnerships with larger Korean companies. In addition, they have a fund of over $26 million. 
HONORABLE MENTION
Fast Investment

Fast Investment is the investment arm of Fast Track Asia, one of the top accelerators in Korea. The VC firm was founded in 2013 to focus on angel investments. In addition, their focus is on mobile security, messaging solutions, workplace communication, new media services, and data analytics. In addition, some of their investments in Korean startups include SEWorks, Sendbird, Jandi, Outstanding, and Zoyi. Furthermore, Fast Investment continues to form new funds in order to invest in more Korean startups. They invest mainly in early-stage startups.
Neoplux Investment Company
Neoplux Investment Company was launched by Doosan Group which is one of the top 10 conglomerates in Korea. Therefore, like many Korean venture capital firms, they have two departments. The venture investment department and the private equity investment department. Their venture investment department focuses on early-stage venture capital investments and later-stage control investment opportunities such as IT convergence, disruptive technologies, and alternative energy just to name a few.  
Their VC platform focuses on supporting not just Korean startups but any company that can offer innovative solutions and has superior growth potential. Furthermore, Neoplux VC provides management advice and helps with customizing the right operating system for each stage of their growth.  
KOLON INVESTMENT

KOLON INVESTMENT is a Korean venture capital firm that was established in 2000. They manage various types of funds such as startups, growth capital, and M&A funds. They specialize in buyouts, mezzanines, corporate restructuring, growth capital, and turnaround investment. Their focus is on electronic components, petroleum, energy, computer, and telecommunications equipment. They invest mainly in Korean startups. In addition, they have invested in Korean startups Pearl Abyss, ProtoPie, and Wanted, just to name a few.  
---
John is the Founder of Seoulz. He has covered the startup, tech & blockchain scene for over 7 years and has written over 700 articles regarding the Korean startup ecosystem. John is also a Web Developer and certified AWS Solutions Architect. Email him at john@seoulz.com
All author posts