Who are the top Korean gaming companies for 2021? When people think about the Korean market, K-pop, K-Beauty, and gaming are the top industries that come to mind. South Koreans love gaming. Over 50% of South Koreans play games on their smartphones. They have businesses just for people to play computer games (PC Bang). Esports is played on TV daily. South Korea was the birthplace of e-sports thanks to the popular Blizzard game Starcraft. Now, the top South Korean gamers participate in games like Overwatch, FIFA Online, League of Legends, and more.
Koreans also love mobile games. Currently, mobile gaming is more common in Korea than console gaming or PC gaming. Furthermore, Korea has over 35 million smartphone users. Therefore there is a high demand for all forms of gaming. Especially role-playing games where 90% of all mobile gaming revenue came from this genre. The South Korean gaming industry is stronger than ever. The top 3 major game publishers NEXON, NCSoft, and Netmarble have come to dominate the Korean market. 
Korea has an incredible gaming infrastructure, culture, and high penetration. Hopefully despite government regulations more Korean gaming companies will succeed and take advantage of the opportunity in the Korean gaming market.
The rankings were comprised by the Seoulz staff and are based on 4 factors:
Funding 
Market Opportunity 
The innovation of service or product
Growth Potential/Scalability 
Here is our list of the top 10 Korean gaming companies for 2021
1.Nexon Korea
Billionaire founder Jungju Kim planned to sell a 98.64% stake in NXC, which is the holding company that owns 48% of Nexon. However, that bid failed, and instead, the company planned to re-examine its ongoing projects and stop works on games that are not performing.
Nexon, founded in 1994, is now the biggest gaming company in South Korea. The deal could have been a $16 billion deal, the biggest deal for any gaming company. The bidders were Tencent, Kakao, Bain Capital, and MBK Partners. The favorite to win the bid was Tencent because it owns the exclusive China license for Dungeon Fighter (DNF). Neople, a subsidiary of Nexon Korea is the developer of Dungeon Fighter Online which is now Nexon's top game and is especially popular in China. Nexon Korea named Lee Jung-hun their new CEO in 2018. 
"It's an honor to be named as the new CEO of Nexon Korea. Nexon's biggest strength is its years of experience and expertise in the gaming business. I will work to maximize Nexon's unique strengths to raise the firm's competitiveness in the global market," said Lee Jung-hun, CEO of Nexon Korea. 
Nexon is Korea's largest game developer and publisher. They recently brought on board Hur Min, the founder of WeMakePrice, as an outside adviser. In addition, they also invested $30 million into Wonder Holdings for an 11.1% stake in the company.
Nexon Korea Buys 1,171 Bitcoins
In 2021, Nexon made headlines in South Korea for buying 1,171 Bitcoins. The average price of Bitcoin during that time was around $58,000 per bitcoin. This is a clear sign that Nexon believes that Bitcoin offers long-term stability and liquidity while maintaining the value of its cash for future investments. The company states that they spent less than 2% of their cash reserves when making the purchase. Their founder Mr. Kim Jung-ju has been interested in digital coins ever since he acquired Korea's first virtual currency Cobit, and also made investments in Bitstamp and Tagomi. 
Market Capitalization: $27 billion
2. NCSoft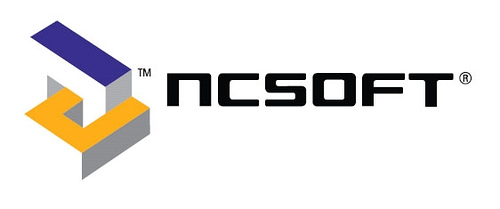 NCSoft is the Korean gaming company behind the hit games Lineage 2 and Guild Wars 2. The company had a terrible 2018-2019. Sales held steady but their 4th quarter saw a loss in profits. Most of their profits are coming from the mobile gaming sector. However, the good news for NCSOFT is that their main games Lineage and Guild Wars continue to hold strong in 2020 and 2021.
Their most successful game was Lineage 2M which debuted in late 2019. Lineage M was able to do 1.3 billion won in sales on the day of its launch. In addition, Lineage 2M beat that number. NCSoft has already been taking preorders for the new mobile multiplayer online role-playing game. Their operating profits in 2020 surpass $850 million with sales over $2 trillion. Furthermore, NCSOFT's Lineage M's and Lineage 2M had strong revenues in 2020 and are expected to continue for all of 2021. However, the biggest release will be Lineage W which is set to target the global market beyond South Korea. 
"We are bringing the biggest change to Lineage that has built NCSoft for the past 20 years," said CEO of NCSoft, Kim Taek-jin.  
Blade & Soul 2 Flops in 2021 
Not all was great for NCSoft. Blade & Soul 2 the sequel to their popular fantasy MMORPG game didn't do as well as expected. It has gotten negative feedback from fans mainly to do with the game's "play-to-win" model and reward system. NCSoft had to buy back some of its stock in order to shore up falling stock prices. 
Market Capitalization: $20 billion
3. Netmarble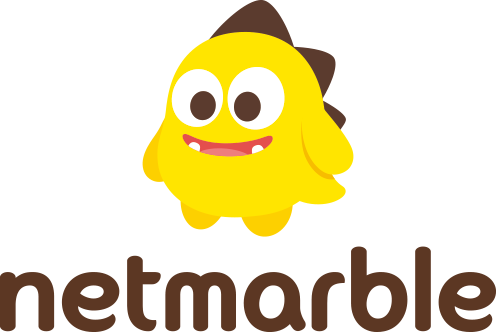 Netmarble has had a lot of success overseas. They are one of the leaders in the mobile gaming market in South Korea. In addition, some of their successful releases include Lineage 2, Marvel Future Fight, and Cooke Jam, just to name a few. Netmarble averages annual sales of just under $2 billion. For 2021, they expect their revenue to hit $3 billion with new mobile game titles that will launch this year. Some of the new titles that will launch in 2021 include Seven Knights Revolution, Second Country: Cross Worlds, and Marvel Future Revolution. 
Investments by Netmarble
Netmarble has also invested in NCSoft Corp. and Big Hit Entertainment. Both companies have done well during the COVID-19 crisis. The value of NC Soft shares owned by Netmarbel stands at around $1.5 billion. In addition, Netmarble is the second-largest shareholder of Big Hit Entertainment with 450,000 shares (Around 25% equity stake). 
They also own a 5.6% stake in Kakao Games and a 3.9% stake in Kakao Bank. Kakao Games, Kakao Bank, and Bit Hit Entertainment will be doing an IPO at some point in the not too distant future. In addition, to companies, Netmarble has been investing in R&D in regard to data infrastructures and AI technology. 
"The past two decades were all about rolling out landline and wireless internet network infrastructure, and the big question was how we could use that infrastructure to our convenience. But the next two decades will be about how we use data flooding from the infrastructure with the help of AI," said the Chairman of Netmarble, Bang Jun-hyuk. 
New CEO at Netmarble 
2020/2021 started off on a big note with the announcement of a new CEO at Netmarble. Seungwon Lee became Netmarble's new co-CEO in February. Mr. Lee has been with the company since 2007. His focus for 2022 will be on Netmarble's global operations. This is critical as Netmarble has started to work with globally recognized brands such as Disney (Star Wars) and Dragon Ball as they look to expand their reach around the globe. 
Market Capitalization: $10 billion
4. Krafton Game Union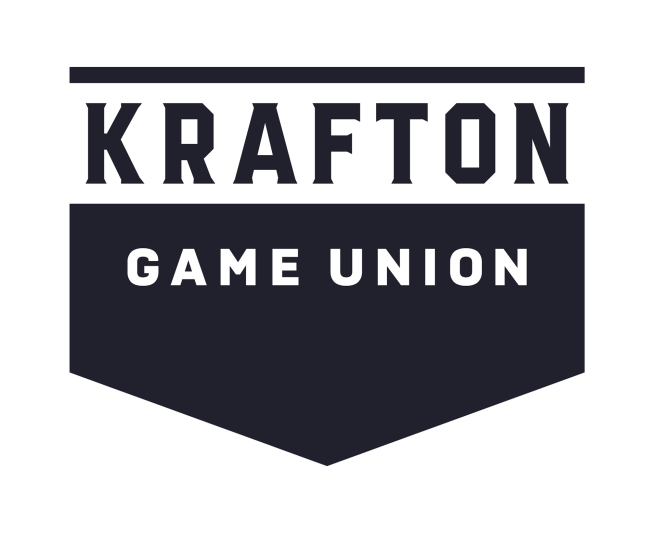 Krafton Game Union formerly known as Bluehole, is a Korean gaming company that houses different units of game developers and studios that create their own game titles. PUBG Corporation the most successful subsidiary of Krafton is the creators of Playersunknown's Battleground which is one of the most popular multiplayer games in Korea. It generated $1.5 billion in revenue in 2019 and $5 billion in 2020. Its other subsidiaries include Delusion Studio, En Masse Entertainment, Bluehole Squall, and Red Sahara. 
They recently debut Mini Life which combines the best of MMO with Social networking games (SNG). Therefore, it is vastly different from Battleground because it is a completely non-violent game. The most innovative feature of Mini Life is that players will be able to engage with others from around the world. Furthermore, players can use an AR camera to take photos with their avatars and even group photos with friends. This unique feature connects a player's real-world with their virtual one.
Biggest IPO in Korea in 2021?
Krafton Game Union changed its CEO and will most likely do an IPO in 2021. It could end up being the biggest Korean IPO with many experts feeling that the company's market capitalization will be over $25 billion after going public. The IPO has been planned for a while as the company needs to raise funds for new game development. Krafton Game Union's largest shareholder is their chairman Mr. Chang Byung-gyu who controls 41% of the company. Chinese tech giant Tencent is the second-largest shareholder with 10%. 
Market Capitalization: $4.2
5. Pearl Abyss

Pearl Abyss, founded in 2010, is best known for its open-world MMORPG Black Desert Online. The game alone has generated over $1 billion in gross sales in four years. The game has over 10 million users from 150 countries. Furthermore, it is played in 12 different languages. Their release of Black Desert Mobile was also a big hit and the company is growing by double every year. They recently bought Iceland-based CCP Eve Online for $425 million. Therefore, their expansion into the US will now be easier due to this acquisition. 
"Our current plan is to have CCP continue operating independently from Pearl Abyss, but our aim is to open lines of communication between the two teams that will have us learning from each other. At some point in the future, our hope is to more closely align the teams to capitalize on each other's strengths and successfully collaborate to take our games to new players around the world," said CEO of Pearl Abyss, Robin Jung.
2019 was Pearl Abyss's best ever performing year in terms of sales. They saw over 250% increase in profits from the previous year. Of those sales, 74% came from outside of Korea. The Singapore government (Sovereign Wealth Fund GIC) purchased over a million shares (11%) of Pearl Abyss in 2020. However, due to the lack of sales for their main titles Black Desert and Eve, sales fell towards the end of 2020. 
Plans for 2021 – Debut of Crimson Desert
Pearl Abyss will debut Crimson Desert in late 2021.  It will be an open-world massively multiplayer role-playing game for both PC and consoles. It will be their biggest game since Black Desert. The aim is to mimic the same success Black Desert has had for over 5 years. It will use Pearl Abyss's proprietary game engine, which produces features such as dust, sand, wind, shimmering river waters, moving clouds, and falling leaves. In addition, it will have puzzles, dungeon levels, siege wars, and flying mythical creatures. 
Market Capitalization: $3.2 billion
6. Gamevil Com2us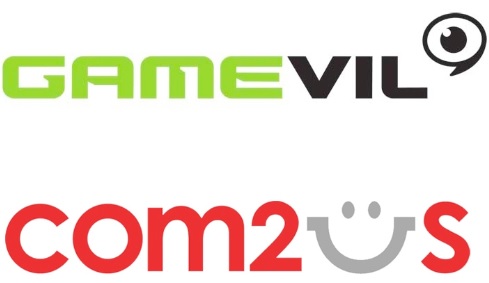 Gamevil, founded in 2000, went public in 2009 on Kosdaq. They merged with Com2us and in 2013 was renamed Gamevil Com2us. However, in Korea, the two companies are separately operated. Gamevil has over 500 million mobile downloads. Com2us is known mainly for its hit game Summoners War. The game generated over $1 Billion in revenue since 2014. Com2uS acquired German sports simulation game developer OOTP Developments. 
Entering the Chinese Market 
China has the world's largest game market ($36.5 billion). Com2uS obtained a license from the Chinese government for a mobile game (Summoners War: Sky Arena) for the first time in close to 4 years. 
Focus for 2021
Com2us will launch their highly anticipated game Summoners War: Lost Centuria. It is inspired by the original Summoners War and is a newly-developed offering that promises to differentiate itself via its focus on real-time battles. 
Market Capitalization: $2 billion
7. GRAVITY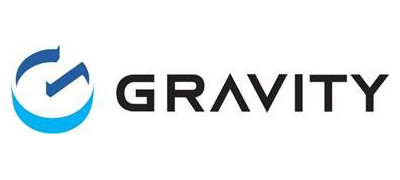 Korean gaming company GRAVITY is one of the fastest-growing game developers in Korea.  GRAVITY is the only Korean gaming company that is listed on NASDAQ. They became known for their MMORPG Ragnarok Online as well as their IPTV service game that uses Pororo characters. Nearly all of its revenue comes from the games based on the Ragnarok franchise which GRAVITY holds the IP for. GRAVITY is becoming a global company in the online game business by strengthening its development, technology, and exploring potential overseas markets. The company has established global branches and joint ventures in the US, Europe, and Russia. However, their primary market is in Southeast Asia. 
GRAVITY is also successful in the mobile game industry. They have developed various mobile games such as Tower of Accession, Ragnarok Ash Vacuum, etc. Their newest mobile game is Ragnarok M: Eternal Love. They outsource Ragnarok mobile game development to partners in exchange for rights to the Chinese market. This means that GRAVITY has minimal game development costs.
In 2019, Gravity had a very successful year bringing in a profit of $41.5 million. This was an increase of 45.5% from 2018. In 2020, Gravity focused on its development studio in Thailand called Gravity Game Tech. Their focus for 2021 will be to continue to promote their MMORPG game Ragnarok Origin which launched in late 2020. 
Market Capitalization: $1.25 billion
8. Webzen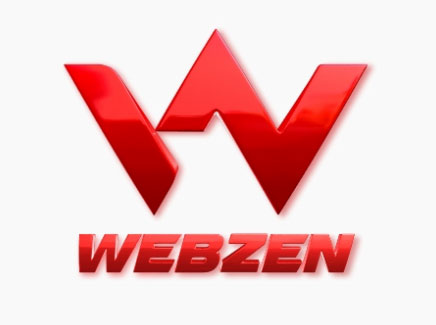 Webzen is a Korean gaming company that focuses on PC and mobile gaming. They are best known for their MU series. Webzen has over 600 employees that help operate its global games portal Webzen.com. In 2021 they will focus on MU Origin 2, QubeTown, and other mobile games for the global market. MU Origin 2 has gained a massive following in China. In addition, Webzen has offices in Dublin, Los Angeles, and Japan.
"We are working on expanding our IP business, diversifying our portfolio and moving onto other game platforms. We are also in contact with developers from different countries as well as Korea to expand our game development to that of single-A tier games," said CEO of Webzen, Tony Kim.
Market Capitalization: $1.2 billion
9. Smilegate
Smilegate RPG is the subsidiary of South Korean gaming company Smilegate. Their top game is their PC game Lost Ark and Crossfire. Lost Ark is a multiplayer online role-playing game that was launched in 2018. Crossfire is still one of the most played online FPS games in China. The game was in development for 7 years with a budget of a little over $88 million. It is currently the 5th most played game in PC bangs in Korea. Lost Ark won 6 awards including the Grand Prize at the 2019 Korea game Awards. 
"When everyone had their eyes on mobile games, we believed in the potential of online PC games and developed Lost Ark. Rather than rest on our laurels, we will continue to expand our base by entering more overseas markets and hosting esports competitions," said CEO of Smilegate RPG, Chi Wongil.
They are also known for their online hit, Crossfire which is the world's top online FPS game with over a billion players on PC and mobile. It is considered the biggest free-to-play first-person shooter game in the world. Think of it as the Call of Duty of the East. Crossfire alone has generated over $10 billion in revenue for Smilegate. It is also launching a beta test of CrossFireX, a new version of the game for the Xbox One that Smilegate is working on with Remedy Entertainment. 
Smilegate Launches Service Platform STOVE
Smilegate recently launched its new mobile service platform called STOVE.  STOVE provides benefits to both developers and gamers. Developers will be able to focus on developing games throughout each phase of development while reducing infrastructure costs for service. Therefore, gamers will get to experience fun from an open platform regardless of the game, location, or device. STOVE connects gamers with the 'Gamer Network' and a built-in gamer interface tool with which players interact, invite, cooperate, or compete with each other in real-time.
Market Capitalization: $1 billion
10. DoubleU Games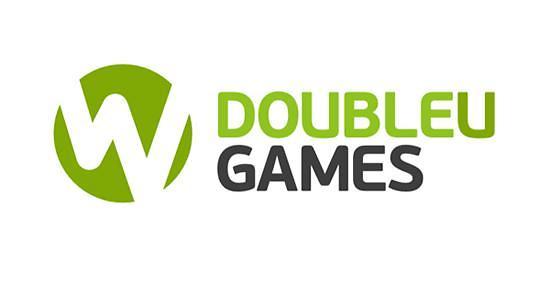 Korean game developer DoubleU Games is the top Korean game company dedicated to social casino games. They develop and distribute software for both online and mobile-based games. Their most famous game is DoubleU Casino which is now available in over 120 countries. Other popular games include Take5, DoubleDown Casino, and Ellen Slots. Their target market is users of Facebook and mobile phones. They generated over $420 million in sales in 2018 and surpassed $500 million in 2019 and 2020. Their current market cap sits at around $1 billion. The development of new social titles, in new verticals, will be their plans for 2021. 
"We are excited and confident about DoubleU Game's future as a global leader in social casino," said CEO of DoubleU Games, Ga-Ram Kim.
Market Capitalization: $1 billion
HONORABLE MENTION
WeMade Entertainment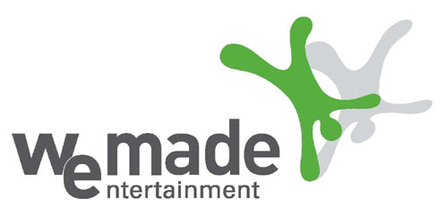 WeMade Entertainment is a Korean gaming company. They are responsible for the hit game FishingStrike, which was developed by their affiliate company WeMade Plus. They recently got the IP rights to Legend of Mir 2 pushed it along with Icarus M in 2019 with great success. Their focus for 2021 will be to focus on IP protection, attaining new licenses, and new games. 
Market Capitalization: $610 million
NEOWIZ
Neowiz, founded in 2007, is the operator of a popular Korean games portal called Pmang. They offer many games through this portal and have acquired many gaming developers. They have a partnership with EA to enter the Japanese gaming market. Neowiz is the subsidiary of Neowiz Holdings. Some of their top games include Tapsonic World Champion, Muse Maker, Jump Arena, and Larva Match just to name a few.
Their top game is their large-scale MMORPG game Bless. They continue to expand on its Bless IP with the PlayStation 4 version of Bless Unleashed which is scheduled for release at the end of 2020. They already launched Bless on Xbox. It is possible Bless will be converted into a PC version through the online gaming platform Steam. 
Partnership with Taiwanese game publisher 
NEOWIZ is in partnership with Taiwanese game publisher Cayenne Entertainment Technology Co. for the distribution of the mobile baseball game Slugger. This partnership has given Neowiz entry into not only Taiwan but also Macao and Hong Kong. 
Market Capitalization: $500 million
EyeDentity Entertainment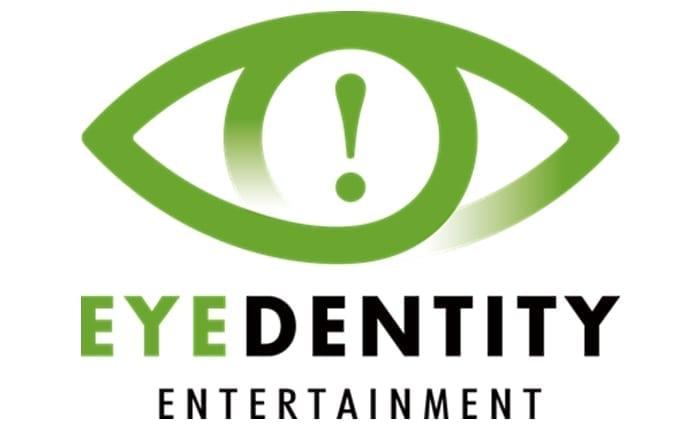 Eyedentity Entertainment is the maker of the popular action MMORPG game Dragon Nest. They have their esports business brand called World Esports Games & Leagues. Furthermore, they plan to host four different types of esports events throughout the year. These leagues will strengthen the connection between the Chinese and Korean gaming communities.
Market Capitalization: N/A
---
John is the Founder of Seoulz. He has covered the startup, tech & blockchain scene for over 7 years and has written over 700 articles regarding the Korean startup ecosystem. John is also a Web Developer and certified AWS Solutions Architect. Email him at john@seoulz.com
All author posts