Korean cryptocurrency exchanges are still going strong despite facing opposition from the Korean government and banks. Korea still remains one of the top cryptocurrency trade exchange markets. South Korea has become a hub for cryptocurrency exchanges over the past few years. When you add in the fact that the Korean government has embraced Blockchain technology and is looking to support the Blockchain ecosystem in Korea, there will be high demands for cryptocurrency exchanges. Big corporates like Kakao, Korean banks, and even the city of Seoul are looking into creating their own cryptocurrency. Now that the price of Bitcoin has passed 50 million won early this year, the crypto market in Korea is officially back! As cryptocurrencies are looking to be on the rise during the start of 2021, we will look at the top 10 Korean cryptocurrency exchanges for 2021.
The Future of Cryptocurrencies in South Korea
Cryptocurrency policies are becoming increasingly stringent in South Korea. For example, there is a new law that requires every company in South Korea to register with the FSC (Financial Services Commission). Once this new law fully takes effect, cryptocurrency exchanges will not be able to operate in Korea unless they are registered. To date, no cryptocurrency exchange has applied. Therefore there could be some risk that these exchanges could be shut down in late 2021. Furthermore, these cryptocurrency exchanges in Korea must begin to comply with all of the government's new policies in the New Special Funds Act which went into effect in March of 2021.
Companies have until September of 2021 to comply. One of the main compliances has to do with making sure all accounts on the exchange are from real people. This is because the Korean government has made it very clear that they plan to tax capital gains made from cryptocurrency investments in 2022. It will be classified as "other income" and subject to a 20% tax rate.
The rankings were comprised by the Seoulz staff and are based on 4 factors:
Funding Raised
Market Opportunity
The innovation of service or product
Growth Potential/Scalability
Top 10 Cryptocurrency Exchanges in South Korea
1. UPbit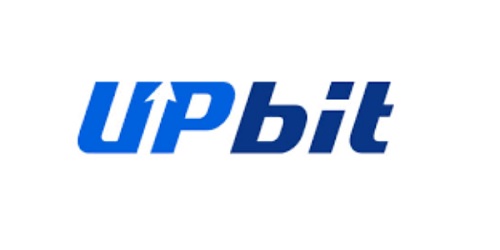 UPbit is one of the largest Korean cryptocurrency exchanges today. They have switched back and forth with Bithumb as the top exchange. However, UPbit remains the top crypto exchange in Korea. The exchange has around 1.2 million users and a daily trading volume of over $300 million despite the heavy regulations from the Korean government. They are run by a subsidiary of Korean tech giant Kakao.
UPbit has helped the Korean Blockchain ecosystem the most through its investment of $50 million into Blockchain startups since March of 2018. Their Blockchain investment arm is Dunamu & Partners which has invested in over 25 Blockchain startups. They are expected to invest over $30 more into the Blockchain projects related to Fintech and content creation. Among Dunamu's shareholders is South Korean Internet giant Kakao Group.   
Hacked for $50 Million in late 2019
In late November of 2019, Upbit was hacked for $50 Million of Ethereum. 342,000 ETH transferred to an unknown wallet will be covered by Upbit and no customer accounts were affected.
Their focus for 2021 will be to continue working on a blockchain service platform called Luniverse. Luniverse is a decentralized app-building platform that lets businesses create idea-specific Blockchains in less than 30 minutes.
Upbit and Bittrex Partnership Ends KBank Partnership Begins
Bittrex and Upbit ended their partnership agreement in late October of 2019. During their 2 year partnership, Bittrex allowed Upbit to provide a wider range of trading options compared to other Korean cryptocurrency exchanges. Support for many tokens has since been suspended.
Upbit has recently listed Klaytn a crypto project that was developed by Ground X, a blockchain arm of Kakao.
"There are more than 20,000 crypto coins existing around the world today. It's one way to list any coin as long as a listing fee is paid. But I believe the role of a crypto exchange is to screen for and pick out which is a good Blockchain business and token, with aims to help users find the best investment opportunities," said the CEO of Upbit, Lee Sirgoo.
While one partnership ends, another begins. Upbit partnered with KBank to allow new users to make deposits in Korean won. This is only for Korean users. They must open an account with KBank to do withdrawals and deposits with Korean won.
2. Bithumb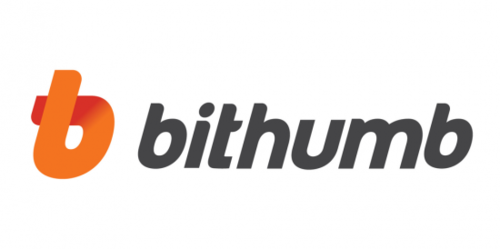 2018 and 2019 were slow years for Bithumb. In March of 2018, they paused their cryptocurrency withdrawals and deposits due to insider trading issues. Since then the company has been fighting an uphill battle of security on their exchange. Bithumb has been hacked so many times that they are working with KISA (Korean Internet & Security Agency) to recover their losses. Their most famous hacking incident was the loss of $13 million in EOS and $6.2 million in XRP. Another hack resulted in a loss of $30 million in cryptocurrencies with Bithumb retrieving back $14 million.
Many felt the hack was due to the massive layoff by Bithumb who cut 50% of their workforce in 2018 from 310 employees to 150. The layoff was not due to the hacks but rather the fall of cryptocurrency prices. Bithumb posted a net loss of $170 million in 2018.  Compare that to the net profit of $470 million in 2017. Korean cryptocurrency exchanges have all suffered since 2018 but none has suffered more than Bithumb. Their net profit for 2019 was a little over $30 million.
Bithumb now allows the withdrawal and deposit services for three cryptocurrencies (XRP, BCH, and EOS). They will also focus on going global with Bithumb Global. They are already established in 10 countries and will look to provide a safe and reliable withdrawal and deposit service globally. The hope of Bithumb Global is to provide access to cryptocurrencies in as many countries as possible.  
Bithumb Partners with Singaporean Exchange BitMax
Bithumb looks to rebound in 2021 and their first step was to partner with Singaporean Exchange BitMax. They signed a strategic partnership agreement to develop new services and strengthen their competitiveness for the global market. Their focus for 2021 will be to work together to develop infrastructure for cryptocurrencies. BitMax is a top 20 cryptocurrency exchange in the world. This partnership is the first step in Bithumb looking to go global and become a Blockchain-based global general financial platform company.
"We are not going to be just satisfied with becoming a global currency exchange, but we are going to grow into a global digital financial company by continuing to challenge ourselves," said a representative at Bithumb.
Bithumb Headquarters Raided by Seoul Police
Seoul Police raided the headquarters of Bithumb in September of 2020. They have been investigating the chairman of Bithumb, Lee Jung Hoon for some time now. Some of the accusations include economic fraud involving a token called BXA and market manipulation.
3. Coinone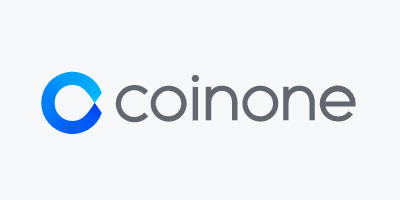 Coinone will be looking to expand elsewhere in Asia in 2021. They are still one of the biggest crypto exchanges in South Korea. However, they will focus on Southeast Asia, especially Indonesia, Hong Kong, and Singapore. Coinone already operates in Indonesia and opened an umbrella exchange in Malta called CGEX. This is in direct response to the strict government regulations in South Korea.
Coinone Transfer is a payments business and subsidiary of Coinone. They have introduced South Korea's first Blockchain remittance mobile app called Cross. It is a remittance app that utilizes Ripple's xCurrent product that facilitates speedy cross-border payments. This will provide unbanked individuals the ability to transfer funds from South Korea to Thailand or the Philippines at a very low cost. Coinone is already working with Siam Commerical Bank (SCB) in Thailand and a financial institution called Cebuana Lhuillier in the Philippines. Furthermore, Cross users will be able to send funds to any Thai bank account through the PromptPay app which is powered by Mastercard.
Coinone Criteria for Listing
There are 9 criteria that cryptocurrency projects need to meet in order to get listed on Coinone. These are…
market size
use case
vision and value
sustainability of business models
transparency of governance
token distribution plan
team formation
roadmap achievement rate
marketability
Coinone will mainly focus on Korean Blockchain projects that have a Korean market-focused business plan. The reason is that most of the users on Coinone are Koreans.
"Coinone has a social responsibility and we want to foster a healthy market without much speculation. So we are educating the investors about the technology and the market," said CEO of Coinone, Cha Myunghun.
4. Korbit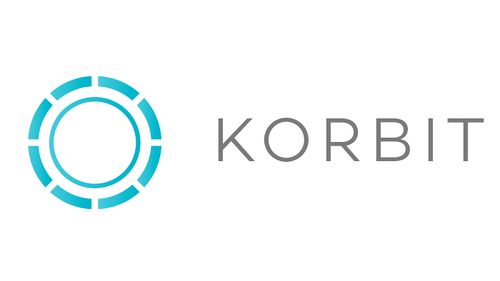 Korbit was the first-ever Korean won cryptocurrency exchange. They are considered the 4th biggest crypto exchange in Korea. The exchange has been making the news lately with EA and Disney bidding against each other to acquire Korbit.  Tencent, a China-based IT company is also very interested in buying Korbit. NXC (Nexon) bought Korbit back in 2017 for $150 million. Then it bought Bitstamp in 2018. While the interest in NXC will be their gaming industry, Korbit and Bitstamp will benefit greatly from the acquisition from any of these three major companies.
Buying NXC means that one of these companies will have two of the major crypto exchanges in their portfolios.  If Tencent wins the bid they will add Korbit and Bitstamp to their already impressive Blockchain operations.
Korbit was the first cryptocurrency exchange to get an "optimal" grade during its due diligence for information security and AML (anti-money laundering) by the MSIT (Ministry of Science and ICT). In addition, they have brought back Korean won deposit services and formed a partnership with Shinhan Bank.
Korbit Partners with Celsius Network
Korbit has partnered with Celsius Network which has more than 65,000 retail customers and over 200 institutional clients. They will become a client of Celsius Network who will manage a portion of Korbit's treasury.
5.  GOPAX

GOPAX, which stands for Global Online Professional Assets Exchange is the 5th largest Bitcoin exchange in South Korea. Founded by Streamit, it partnered with Shinhan Bank and has been aggressive in hiring the best engineers in the world. Many of their core engineers are from Harvard, Stanford, and KAIST. They allow for trading in Korean won and have over 20 coins available for trade. Traders are able to trade the day they register with no trading fees. This has its pros and cons as many fear GOPAX lacks key security features as it is very easy to register and trade. However, they are the only exchange that acquired the Information Security Management System (ISMS) certification from KISA.  
Their focus in 2018-2020 has largely been on the Korean market. The Korean won is the only fiat currency on the platform. Things may change once the Korean government provides an operational guideline on crypto exchanges. They have already created gopax.com which is focused on their foreign subscribers. Korean servers cannot access the site. The interesting part is that the company runs its business operations in Korea and paying taxes in Korea.  
6. Huobi Korea
Huobi Korea is the subsidiary of the China crypto exchange Huobi. When they launched they listed 100 coins and 208 markets. They hold over 98% of their customer's assets in cold wallets.  In 2021 they will continue to add coins while look to add Korean won to their exchange for trading. Huobi itself is the 3rd largest crypto exchange globally. They have companies in Singapore, the US, Japan, China, and Hong Kong as well.
Huobi Korea has also strengthened its anti-money laundering protections. They closely monitor any suspicious transactions on their platform. They also have an inter-exchange hotline to prevent fraudulent activities. In addition, they are currently looking to raise their Series B round. Their main goal is not just to raise funds but to find the right strategic partner that will help Huobi Korea enhance the development and diversification of its trading products and upgrade its existing services. 
"The fund will help us further strengthen Houbi Korea's position as a South Korean exchange and conduct a range of business activities that will lead to qualitative and quantitative growth in the South Korean blockchain industry," said the CEO of Huobi Korea, Cho Kook-bong.
7.  Probit Korea

Probit Korea was recently listed as the 28th safest exchange in regards to security by Hacken. Security is one of Probit Korea's strongest features. The CEO of Probit Korea is the ex-partner of Kim & Chang, the largest and most prominent law firm in South Korea. Probit Korea offers KRW deposits and is currently ranked in the top 70 on CMC. Furthermore, they currently have over 100 markets and continues to grow. They are an IEO exchange and have done over 80 IEOs so far. Projects continue to come to Probit Korea for their fair business practices and good value.
ProBit Exchange Key Figures
Over 300,000 monthly active users
Over 2.5 million web views per month
Global outreach in 8 key languages
Stake 100,000 PROB and get back 100% of the trading fees in PROB when trading BTC, ETH, or XRP
Earn up to 30% of trading fees for referring friends to ProBit
"Unlike other exchanges based in Korea, ProBit targets the global market and we have prioritized top-notch performance and user security to compete against the top names," said the CEO of ProBit, Hyunsu Do.
8. Bitsonic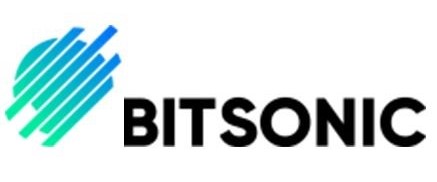 Korean Cryptocurrency exchange Bitsonic which is operated by Skoopmedia which specializes in mobile app development. They are integrated with the Binance API and offer a wide range of altcoins. Bitsonic returns 90% of the transaction fees to exchange users. Therefore they are the first revenue-sharing cryptocurrency exchange in Korea. They have over 180 cryptocurrencies on their platform. Bitsonic hots many IEOs per month (10-12). In addition, they also have their own coin (BSC) and have opened their own Bitsonic coin market, which allows users to trade coins listed with BSC. Their focus for 2020 will be to enter the global market starting with Vietnam.
9. Hanbitco

Hanbitco, launched in March of last year, is a cryptocurrency exchange in Korea. They offer a secure trading platform that strictly complies with Korean government regulations. Currently, they offer BTC pair trading. They also offer English support and have been adding coins continuously.  
Hanbitco was one of seven exchanges that have met all the 85 item requirements set by KISA. Therefore, this makes Hanbitco a very secure crypto exchange. They have been very active in the meetup space and continues to grow their listing and users every month.
10. OKCoin Korea

OKCoin Korea is the subsidiary of the China crypto exchange OKCoin. They had to shut down their operations in China in late 2017 following regulations from the Chinese government. They have over 60 digital currencies that can be traded against the Korean won. However, OKCoin Korea was penalized for failing to maintain its user's data. In addition, they were penalized for their account closure process which they deemed too complicated.
OKCoin is under the same management as another cryptocurrency exchange OKEx which is based in Malta.  
HONORABLE MENTION
CPDAX
CPDAX (Coinplug Digital Asset Exchange) considers itself the leader in pioneering blockchain development and cryptocurrency trading in Korea. In addition, they have helped many companies and organizations implement blockchain technology into their existing operations.
CPDAX launched an ATM crypto withdrawal service through its CPDAX app. Furthermore, they will look to expand this crypto ATM to convenience stores in Korea. The ATM will not only allow for withdrawals but for deposits of up to 1 million won.  
ICOs are illegal in South Korea
ICOs are illegal in South Korea. However many Blockchain startups in Korea list their tokens in branches outside of Korea. Many of the branches reside in Singapore or Indonesia. This is why many companies in South Korea have been actively seeking partners in Southeast Asia to launch their tokens on exchanges.
---
John is the Founder of Seoulz. He has covered the startup, tech & blockchain scene for over 7 years and has written over 700 articles regarding the Korean startup ecosystem. John is also a Web Developer and certified AWS Solutions Architect. Email him at john@seoulz.com
All author posts