Amazon and Alibaba have done a great job of changing how consumers think about shopping online.  eCommerce is a very difficult industry to break into. The companies that keep building on trust are the ones that succeed. Coupang and G-Market are two of the most trusted eCommerce companies in Korea and dominate the space. However, since eCommerce is an innovative and extremely competitive industry, there is always room for new and innovative Korean eCommerce startups that can disrupt the digital retail marketplace.
Why eCommerce is so successful in South Korea
Korea's eCommerce market is the 5th largest in the world and will be on track to be the 3rd largest by the end of 2021 (behind China and the US). There are 3 key factors that make eCommerce so successful in Korea. First is that the single-person household continues to grow and currently takes up 30% of the market. These single-person households do not have the time to do offline shopping.
The second factor is Korea's well-established digital infrastructure and open innovation. This includes many easy-to-pay mobile payment systems in Korea like Kakao pay and Toss. Lastly, South Korea has one of the best-structured logistics systems in the world. Cities in South Korea such as Seoul are very dense, this makes it easier to set up logistics compares to other cities around the world. Therefore, Korea's eCommerce spending per capita has ranked 3rd for over a year. This shows that Koreans love to shop online. Purchases made through mobile phones in South Korea hit record highs in 2020/2021 due to the novel coronavirus pandemic. Online shopping transactions were up over 12%.
Korea is so well connected and delivery times can be cut down to a day, more and more eCommerce startups are looking to break into the market. We will cover Fashion eCommerce startups in another article. So what are the top 10 innovative Korean eCommerce startups to watch in 2021?
The rankings were comprised by the Seoulz staff and are based on 4 factors:
Funding
Market Opportunity
The innovation of service or product
Growth Potential/Scalability
Here is our list of the top eCommerce startups in Korea
1. Coupang
Coupang is called the Amazon of South Korea. it is the top eCommerce startup in South Korea. After going public on the NYSE in 2021, the company is valued at over $50 billion. It was one of the first tech startups to be a startup Unicorn in Korea. It didn't start out as a third-party online marketplace. Rather Coupang started out as a daily deals (coupon) business. The transition was a success and in 3 years (2013) Coupang crossed $1 billion in sales. Coupang is an end-to-end eCommerce platform that is designed to serve the full eCommerce journey from desktop to doorstep.
Online sales in South Korea for 2020 hit $11 billion due to the coronavirus. That makes South Korea 5th in regards to eCommerce sales. By 2023, it is expected to move to 3rd place behind China and the United States. This is mainly due to high internet speed and high smartphone adoption in Korea.
Coupang has already entered Japan and Taiwan in 2021. They are expected to enter Singapore at some point in 2022.
"The environment that Korea has, the high urbanization, the extreme population density, and the IT infrastructure. Those are things that I think will be shared by customers in many areas, many regions, especially in Asia, as they modernize," said the CEO/Founder of Coupang Bom Kim.
2. TMON

TMON is an eCommerce platform in South Korea. They first started off as a social commerce provider back in 2010. They sold discount tickets which could be used in stores in one region every midnight through their online platform. Two years ago, the company started to offer thousands of products at discount prices on their platform 24/7. Sales have gone up during the last two years as well as a 26% growth in customers. In 2020, they got a $340 million investment from PS Alliance for between 20-30% of the company. Now the late-stage startup is planning to do an IPO.
When will TMON IPO?
TMON hired Mirae Asset Daewoo as its lead manager for IPO which could be planned for 2021 or 2022. However, due to a change in leadership, it is more likely they will look to go public in 2022. TMON has turned a profit back in March of 2020 as more and more people shopped online due to COVID-19. They already drew an equity investment of $340 million from a Korean private equity fund in a pre-IPO move to bolster capital and corporate value before going public in 2021.
"We have opted to go public to increase capital stably and strengthen management transparency. We will work hard to improve earnings this year to dispel market concerns on loss-making eCommerce operators," said the CEO of TMON Lee Jin-won.
3. Danggeun Market (Karrot)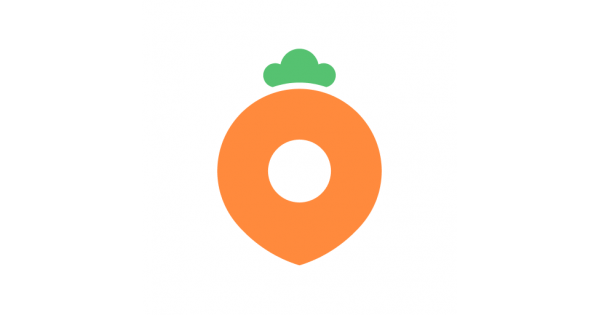 Karrot (Danggeun Market) is Korea's largest neighborhood marketplace and community app. It offers a peer-to-peer marketplace that only shows people selling around the user's neighborhood. The seller must be within a 6-kilometer radius. The limited range makes listings easier to spot and encourages a sense of community within the neighborhood. Users can sell, buy, and trade second-hand goods ranging from headphones to luxury yachts. In addition, users can share community information such as job/housing postings to lost and found items.
Transactions can easily be done in person. All users are verified through their mobile number and location. The app is free to use and the startup only makes money through hyperlocalized advertising.  Karrot has over 21 million monthly active users. They raised $162 million in their Series D round of funding ($205 million total funding to date) and which takes their valuation to $2.7 billion. Karrot has also successfully branched out into the U.K. with it being available in 42 areas.
"Danggeun Market plans to fcous on accelerating further overseas market expansion for the next two years after closing Series D funding, and in South Korea, we will diversify our business, aiming to be a super app," said Gary Kim the Co-Founder of Karrot.
4. Market Kurly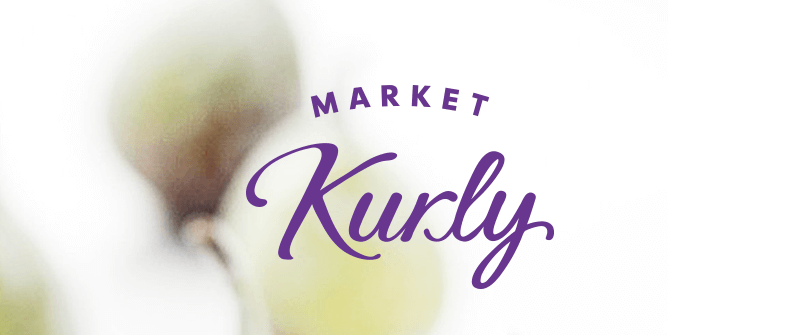 Korean grocery eCommerce startup Market Kurly allows grocery shoppers to have fresh food delivered straight to their homes. Through the Market Kurly app, customers can order their food at night (before 11 pm) and it will arrive the next morning (before 7 am). They have branded themselves well in Korea. Their service is more like the "Wholefoods" of Korean food delivery services.
The app has really taken off with middle to high-income families that don't have the time to shop offline. More and more Korean families are focusing more on quality rather than price. This is where Market Kurly is looking to capitalize on.
"Players such as Shinsegae, which runs giant supermarket chain E-Mart, are quickly trying to move into this online space. But having started and stayed offline for so long, all of their infrastructure and know-how are focused on the offline shopping experience," said Sophie Kim, founder of Market Kurly.
They also recently closed their series F round with $200 million which raised their total funding to over $550 million. This will help them expand outside of Gangnam and into other cities in Korea. So far the app gets around 300,000 people each month and has a valuation of $2 billion. Their revenue in 2021 reached over $800 million. Kurly doesn't just sell fresh produce, they also sell fresh fish like salmon and meats like beef, chicken, and pork.
The company has had so much success that bigger eCommerce companies like Coupang and E-Mart have started to offer overnight delivery for fresh foods in certain locations.
Paper over Plastic for Market Kurley
Market Kurly has made changes to its delivery packaging by replacing disposable packaging with reusable eco boxes. It is estimated that the change will reduce 750 tons of plastic waste and over 2,100 tons of styrofoam waste per year. Therefore if the consumer sends back empty paper boxes, Market Kurly will give them to a recycling company for reuse.
5. Backpackr – idUS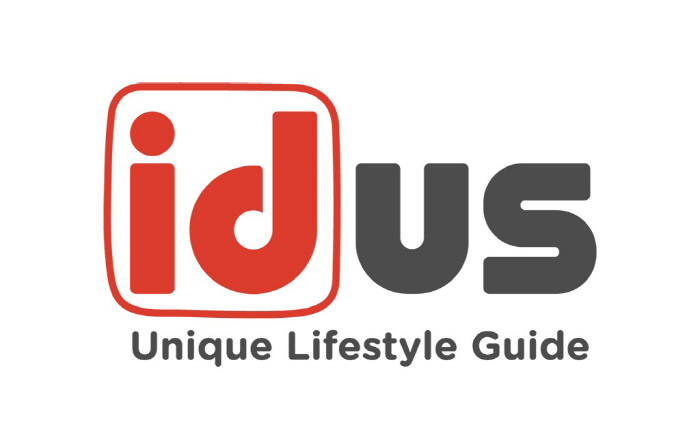 Korean eCommerce startup Backpackr is the operator of idUS. idUS is an online marketplace for handmade/craft goods in Korea. They offer locally made handcrafted products such as accessories, cosmetics, perfume, snacks, leather goods, and more through their platform. Moreover, it is now the biggest handmade craft online market in Korea and has already does over $100 million in sales to date. The idUS app has over 8 million downloads with over 3 million monthly users. Many small businesses in Korea are using the platform to connect with customers online. To date, Backpackr has raised over $39 million in funding.
"idUS serves as a medium to introduce Korea's excellent handmade products to foreign tourists. In addition to K-pop, K-drama, and K-fashion, K-crafts will soon become a trusted quality brand," said the CEO of Backpackr, Kim Dong-hwan.
6. Hello Nature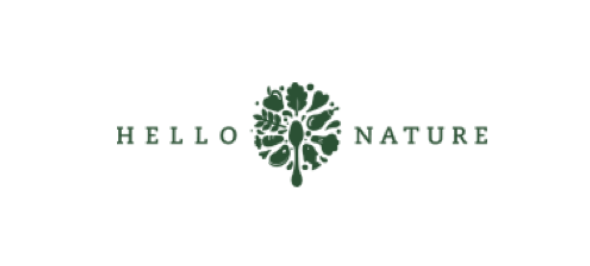 Korean grocery eCommerce Startup Hello Nature was founded in 2012 and its focus is to offer compactly packaged groceries delivered to your home. In 2016, Hello Nature was bought by SK planet for $28 million (50.1% controlling stake). Hello Nature looks to work with over 13,000 CU convenience stores across Korea. The startup focuses a lot on having an eco-friendly delivery service by having all their delivery boxes made out of recyclable woven polyethylene and ice packs made of 100% organic materials.
Once customers get their delivery they can simply leave their boxes in front of their door and Hello Nature will come and pick it up. Once they pick up the boxes, they will send the boxes to a professional cleaner to reuse them for their next delivery. Furthermore, their focus on eco-friendly material is what they feel will separate them from their competitors as more and more consumers start to care about the environment.
"I want to grow the company into a global food brand like Sunkist or Zespri. By keeping with the principle of delivering best groceries to more households, Hello Nature aims to become the Asian version of Sunkist," said Park Byung-yul, CEO of Hello Nature.
7. Grip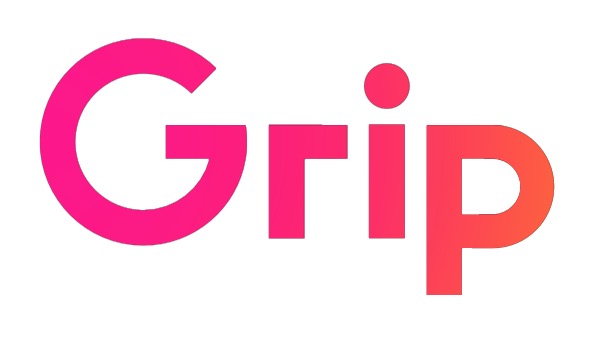 Ecommerce startup Grip uses live streaming to create a marketplace where sellers can live-stream videos to interact with online customers. They will focus on advancing its recommendation system for online customers to stimulate global expansion to target markets in Southeast Asia. Grip was able to raise $6.8 million for its Series B round. The investment came from Korea Investment Partners, Neoplux, and TBT. Moreover, Grip has become the first mobile-based live streaming commerce platform in South Korea.
"Live commerce is disrupting the traditional eCommerce industry and is blurring the line between marketing and distribution. Social influencers are facing the need to take on the new role as commerce influencers," said the CEO of Grip, Kim Han-na
8. Kmong 

Korean freelancer eCommerce startup Kmong is cashing in on the fact that more and more Koreans are looking to become freelancers. Kmong is an online talent marketplace that helps freelancers sell their services. There are many categories on the Kmong platform from designers, marketers, and artists, just to name a few. In addition, the platform attracts corporations and enterprises looking to find fresh new talent.
Kmong is considered to be the top freelancer marketplace in Korea with over 250,000 freelancers and clients.
For 2021 Kmong will look to incorporate Blockchain technology into their platform. In addition, they already partnered up with Talao, a decentralized protocol for the freelancing economy.
"We're different from headhunters or outsourcing agencies in that we don't propose hires – instead we cater to immediate needs for short-term projects or specific tasks, like translating an investor-relations report," said Tony Park the CEO at Kmong.
9. Soomgo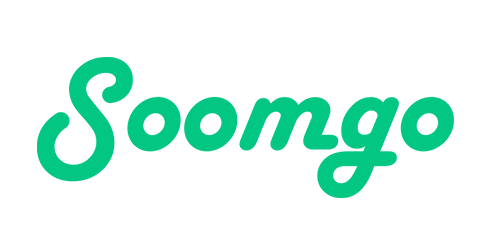 Korean eCommerce startup Soomgo is an open marketplace for professional services. People can go on the Soomgo platform and search for professionals in a variety of services such as interior, cleaning, relocation/moving, tutoring, and even weddings. Therefore, their aim is both to make unknown freelancers more accessible to consumers as well as offer consumers an open marketplace to find the right professional.
"In South Korea, there is a dire need for tools and for platforms that really help freelancers and small businesses to fill the gap in what is traditionally a conglomerate-driven culture," said Robin Kim, CEO at Soomgo.
Most of the users are students looking to get help with their school work. However, Soomgo is working hard to stop any ghostwriting or dissertation writing for college students in Korea.
Soomgo was a part of Y Combinator's 2017 Winter batch. In 2018 they were able to get $3.4 million for their Series A investment round. Therefore, this puts the total amount of investment fund Soomgo successfully raised at $ 4.7 million dollars (approximately 5 billion Korean Won).
10. MarppleShop

Merchandise Commerce startup MarppleShop is a leading global e-commerce platform for print-on-demand (POD) for clothing and accessories. It is a merchandise commerce platform for every creator. They offer a complete solution for mass customization from eCommerce to manufacturing. The site is a platform for custom clothing and personalized goods.
Creators can create their own merch shop using their platform. It is free to create a shop and make products in the shop. They handle everything from production to delivery. All the creator has to do is upload their design and that is all. MarppleShop already has over 11,440 CreativeSellers on its platform who are actively selling their merchandise.
Users can create their own t-shirts or other personalized clothing products. They can customize the text, design, and image for custom products like clothes, bags, and even phone cases. Furthermore, MarppleShop has become a platform for influencers, organizations, and individuals that are looking to showcase their designs to the world.
From Hongdae to Online
The startup started out as a brick-and-mortar shop in Hongdae over a decade ago. However, in 2015, they shifted their business online. They now offer a diverse range of products from gifts for the family to customized photo accessories for friends. Their pop selling items are related to K-pop and other Korean pop culture elements.
"Our local customers have very high standards when it comes to print quality. We can't push off on enhancing our technology as mediocre quality immediately leads to customer complaints. When we compare our products against overseas POD samples, they are rarely better than ours," said Park Hye-yoon the Founder of MarrpleShop.
Their focus for 2021 will be to offer a platform that will continue to help designers create and sell merchandise without the need for initial capital. Therefore anyone will be able to start an online business and get rewarded for their designs
HONORABLE MENTION
ArtAlleys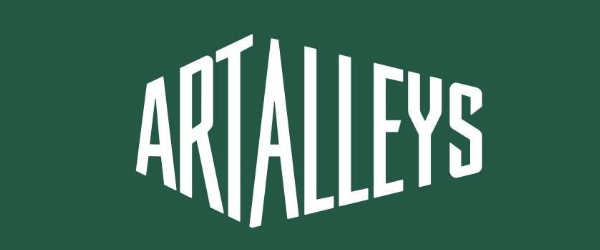 ArtAlleys is a global artist community platform/marketplace that offers a gallery of online boutiques. They help up-and-coming artists who have small budgets get more exposure online. Therefore they connect artists to a broader range of art-lovers from all around the world. Art lovers can now purchase high-quality art from new artists through ArtAlley's curated platform. Therefore, thousands of artists from around the world showcase their art on ArtAlleys. Every piece of art is original and signed by the artist.
BBuzzart

Korean eCommerce startup BBuzzart is a global art community for up-and-coming passionate artists. Their platform and mobile app allow artists to exhibit their work and communicate with their potential customers. BBuzzArt also runs its own Instagram where they showcase some of the works of rising artists.
There are over 40,000 artworks that are displayed on BBuzzart by artists all around the world. Artists simply need to log into BBuzzart and create their own profiles. Then they will be able to upload their artwork.
Every week BBuzzart recommends new artworks to its users by the "BBuzz pick" service. Therefore, users of BBuzzart will get a constant stream of new and interesting pieces of artwork every day. If users like the art they can buy it through BBuzzart. These pieces of art include paintings, drawings, photographs, sculptures, and so much more. Prices range from up to $500 to more than $10,000 so there will always be something for everyone. In addition, BBuzzArt recently launched an Art Streaming Service called BBuzzCanvas and just opened the showroom/gallery at Seoul Forest on the Bundang Line (Yellow Line).
BBuzzCanvas is very beneficial to both artists and art lovers. It allows emerging artists to better showcase their creative outputs and to receive the art content usage fee. Art lovers have a chance to appreciate their favorite artworks in one frame.
"We're planning to provide an eCommerce platform where artists can sell their work directly," said CEO of BBuzzArt, Clara Shin.
Instant Tattoo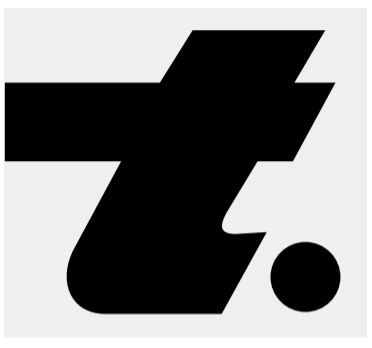 Korean startup Instant Tatoo is an online shop that sells realistic instant tattoos. They recently presented at Sparklabs Demoday 12 and were a big hit at the booths where they offered free samples of their product. Their online store is a great place for those that always wanted to get a tattoo but were not sure if they want to make the lifelong commitment. In addition, the Instant Tattoo collection is very fashionable and cute and the designs are constantly updated.
The Instant Tattoo lasts for up to five days. Just apply the tattoo on your skin (make sure you wash and dry first). Take off the protective film and just place it on your skin. Press down for 30 seconds and then peel off the plastic layer. To remove the Instant Tatto0 just lightly rinse the tattoo off with warm water and lightly scrub the tattoo with a soapy sponge. The average price for the tattoos is $12.
---
John is the Founder of Seoulz. He has covered the startup, tech & blockchain scene for over 7 years and has written over 700 articles regarding the Korean startup ecosystem. John is also a Web Developer and certified AWS Solutions Architect. Email him at john@seoulz.com
All author posts