The Korean government is taking an active role in trying to grow the Korean startup ecosystem. The NextRise 2020 Seoul is a global startup conference and exhibition to connect Korean startups with the global startup ecosystem. After a successful NextRise 2019, NextRise 2020 continued its quest to bring in more global companies into Korea. Korea is the world's 6th largest HUB for deep tech entrepreneurs. The NextRise 2020 was successfully held for two days, both online and offline(COEX). KITA(Korea International Trade Association) and KDB(Korea Development Bank) co-hosted the event.
NextRise 2020 had 186 innovative startups mount exhibition booths to explore business and investment opportunities, while about 1,500 1:1 business meetings were held between Korean companies and startups. Participants included VCs, accelerators, incubators, media, and startups from all around the world. In particular, 94 companies, more than twice as many compared to last year's 45. In addition, NextRise prepared 48 conference sessions online. This resulted in 236 1:1 consultations between global companies and Korean startups. Furthermore, there were speeches, panel talks, seminars, and lectures to provide a great opportunity to gain insights on Open Innovation Strategies and the global startup ecosystem.
"Because of the COVID-19 crisis, startups are seeking nonface-to-face solutions, remote medical care, and other innovative technologies and products to create a new industry beyond the niche market… If the private sector dutifully plays its role as a leader of changes and the government as a firm supporter, the waves of changes will work not as a drawback but as an opportunity for growth," said KITA's Chairman Kim Young-ju during the Opening Ceremony on June 23rd.
Some of the speakers at NextRise (Online/Offline) included:
Philipp Gneiting – Daimer(Mercedes Benz) Open Innovation Director
Marco Marinucci – CEO of Mind the Bridge
Lee Jay-hyun – Managing Director at Goldman Sachs Asia
Manuel Silva – Innovation Manager at IKEA
Josemaria Siota – Executive Director at IESE Business School
Chris Aniszczyk – The Linux Foundation Vice President
James Monnat – CEO of Foundry Europe
Eamonn Carey – Director at Techstars London
Andrew Ekapura – Managing Director at AIP Venture Partners
Franz Fayot – Luxembourg Minister of Economy
Anne Lidgard – Sweden Innovation Agency "Vinovva" Director
Organ Gurel – CTO at the Eidare / Venture Partner at the Yozma Group
You can find their talks and many more on the NextRise YouTube Channel.
"NextRise is an important platform that catalyzes the investment of current assets into the future and innovation…The government will also improve the systems and build the infrastructure to provide full support so that autonomous private investment in venture firms and startups, and the effects made for their growth would settle as a new culture," said South Korean Prime Minister Chung Sye-kyun during the meeting of entrepreneurs.
NextRise 2020 Seoul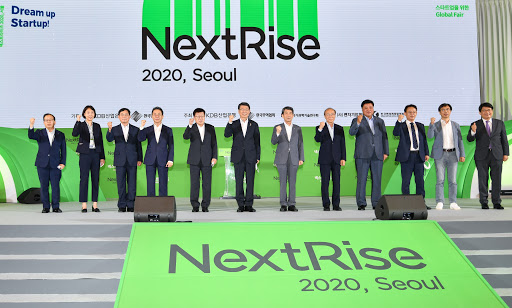 There were 100 overseas investors and C-Level representatives from large enterprises. In addition, there were at least 21 multinational corporations based in Korea present at the event. During the global conference, speakers in various fields, such as policies, tech, and investment trends, and open innovation strategies, provided in-depth content. For example, Managing Director Lee Jay-hyun of Goldman Sachs Asia presented a detailed road map for the scale-up of startups. He advised them to draw investment during their different growth stages, which was highly welcomed by the participants.
1:1 Meetings
In addition, there were many chances for startups to have a 1 to 1 meeting with Korean and Global multinational corporations, Fortune 500 companies, Unicorns, and Venture Capitals. Therefore, those looking to work with some of the biggest companies in Korea got an opportunity to sit down with key members from each company. For example, Starburst Aerospace, a US aerospace accelerator held 1:1 consultations with 10 Korean startups during the vent.
"Korean startups' technological competency related to the Fourth Industrial Revoluion is excellent… We plan to invite six startups that we met today to a pitching event to be held at our US headquarters in the fall of this year, " said the Vice President of Starburst Aerospace, Park Jongwon.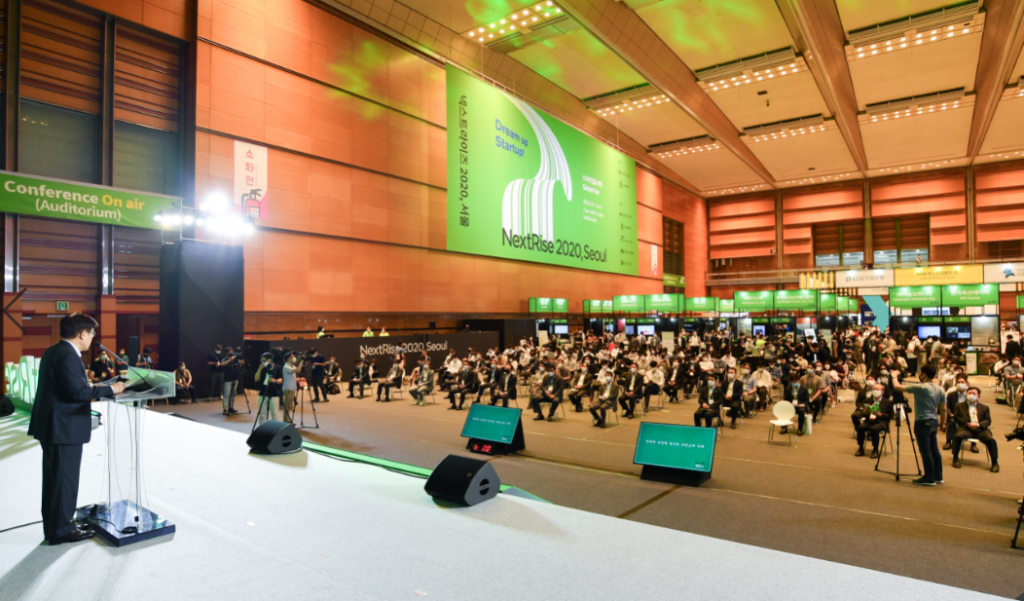 1:1 Matchmaking
NextRise provided participants with the best networking experience possible given their circumstances dues to COVID-19. The event offered a 1 to 1 matchmaking service. All the participants had to do was fill out the application on the NextRise home page. Participants connected with attendees that matched their needs and were able to schedule a 1 to 1 meeting with them online. In addition, NextRise offered startup booths at their offline event at COEX. For example, Korean startup PiQuant showcased a solution to explore harmful matter by applying spectroscopic technique at its startup booth exhibit.
"While participating in KITA's recent global open innovation program, I got to discuss collaboration with large Korean and global enterprises like L'Oreal and Amorepacific… Although the current event lasted for only two days, I met with large Korean and global enterprises and many large investors that I could find many business opportunities. So, it was really beneficial," said CEO Pi Doyeon of PiQuant.
Through the YouTube channels, there were Keynote speeches from influential speakers that are key players in the Global Startup Ecosystem. NextRise has brought in some key figures in the startup scene to Korea.
Christine Tsai – CEO/Co-Founder at 500 Startups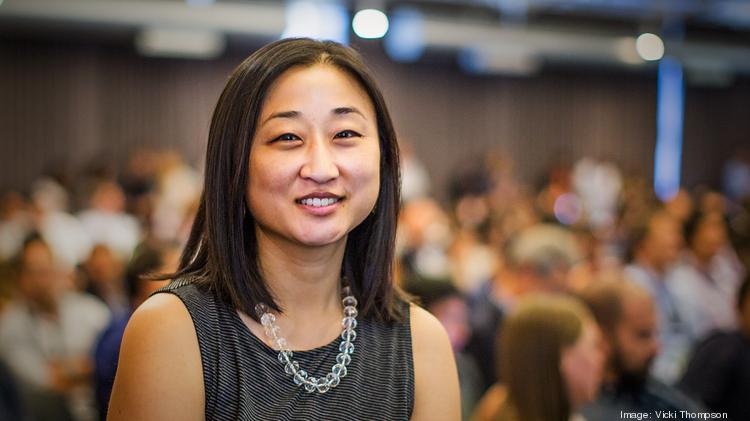 Christine Tsai is the Partner & Chief Pug Herder at 500 Startups.  Prior to joining 500 Startups, she was in product marketing at Google and YouTube. In addition, she was the lead for Google I/O, Google's annual developer conference. She also worked on Google AdSense and early-stage video monetization offerings as well as Google Analytics and YouTube syndication. Before life in consumer internet, Christine worked in International Sales at OSIsoft and Refining Central Technologies at ChevronTexaco.
Michael Lints – Partner at Golden Gate Ventures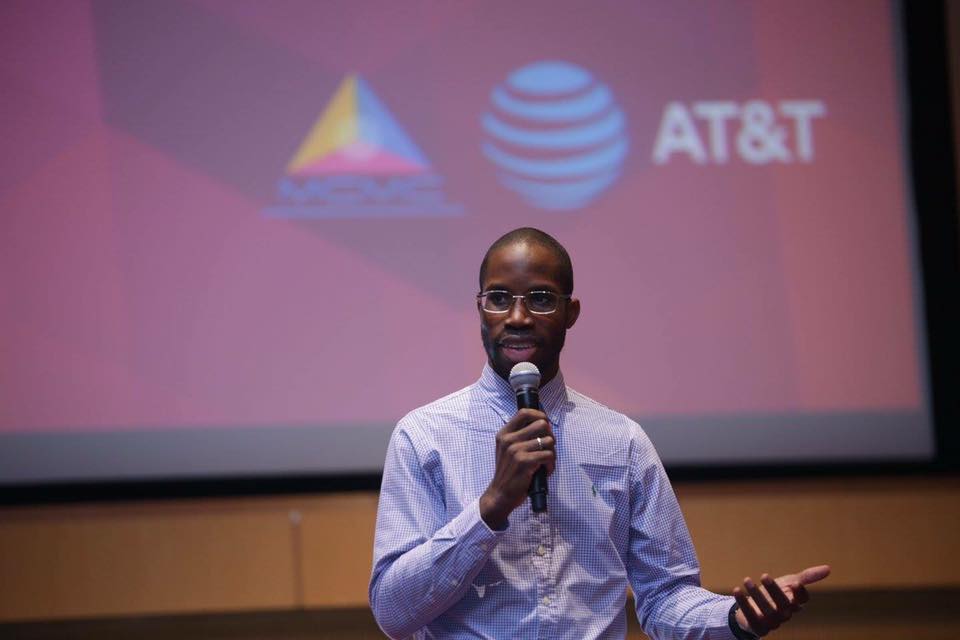 Michael Lints is Partner at Golden Gate Ventures. Golden Gate Ventures is an early-stage VC firm in Southeast Asia with over 17 investments to date. With offices in Singapore and San Francisco, the firm helps bridge Silicon Valley and Asia through investment, experience, and network. In addition, the firm invests in internet & mobile startups regardless of sector e-commerce to payments, mobile applications to SaaS platforms.
Shengbo Mao – Partner at Panda Capital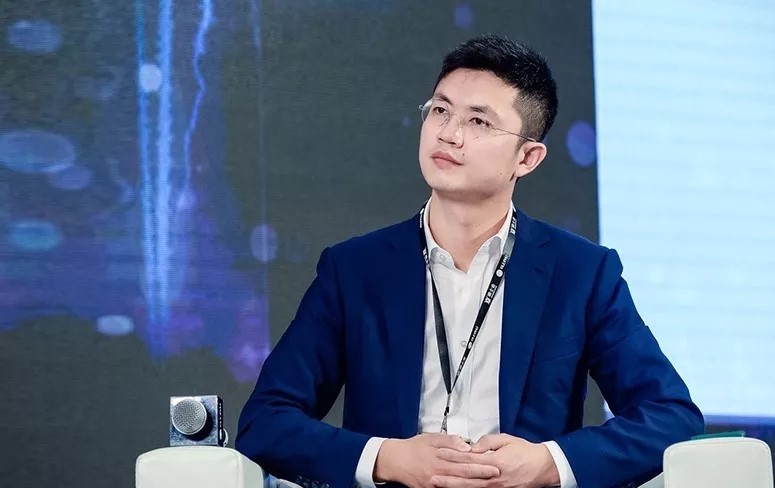 Mao Shengbo is an investor with interests in many fields.  His focus is on technology, online entertainment, and social contact. Establishing Panda Capital in 2015, Shengbo's investment projects include Mobike, Face++, atzuche, Qiniu Cloud and Insta360. Previously, he also made investments in Xiaoyi Technology, Unisound, Intelligent, Tongdun Technology, and other projects.  In addition, he was EFG's "Top 30 Best Chinese Angel Investor for 2017".
Han Kim – Managing Director at Altos Ventures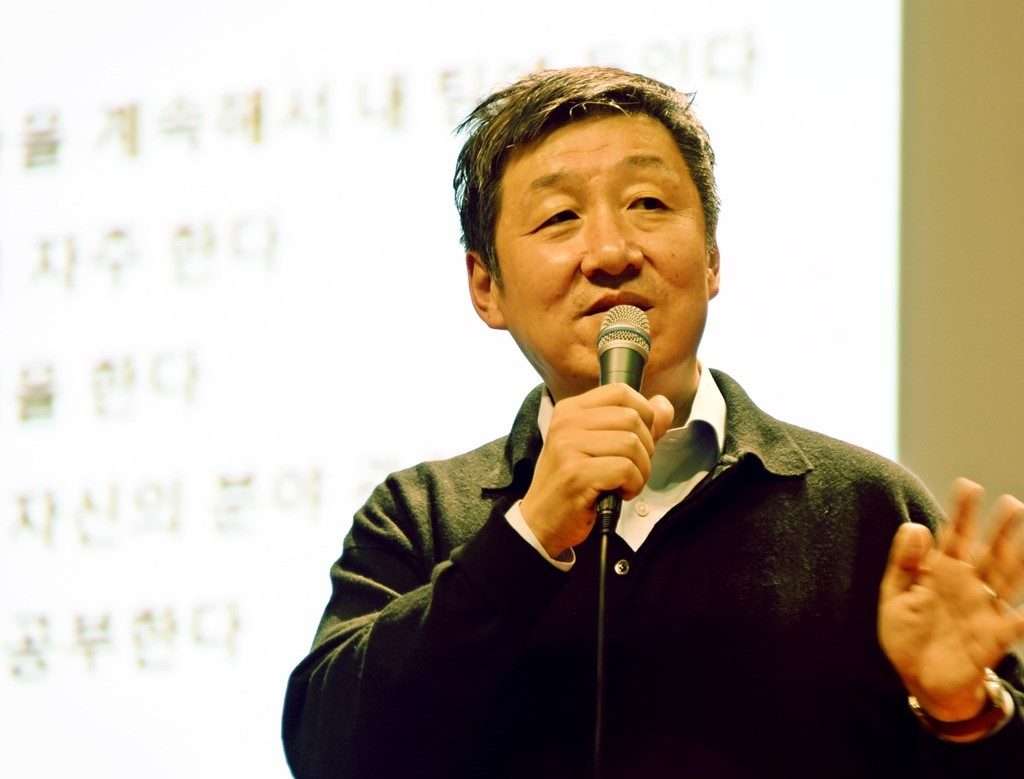 Han Kim is the Managing Director and Co-Founder at Altos Ventures, focusing on investments in the areas of software and business services. He also concentrates on companies with significant business in Asia.  He does this by leveraging the firm's substantial contacts in the region, particularly in Korea. Furthermore, Han currently serves on the board of Blogcocktail, Bluehole, Lohika, OutSpark, Pandora.tv, Provade, Nable Communications, SeeControl, Spicus, and TVU Networks, and works closely with DemandTec and Vesta Corporation. He also led prior investments in Instill (acquired by iTradeNetwork), Digital Market (acquired by Agile Software), Evant (acquired by Manhattan Associates), and iOwn (acquired by Citigroup).
The organizers of the event include:
Korea Development Bank(KDB)
The largest Investment Bank in Korea, KDB was established in 1954.  It has since been financing the development of Korea's pillar industries through traditional banking services, such as loans and investment. Therefore, in the new era of Industry 4.0, KDB is now a leading incubator & financial supporter for innovations.
Korea International Trade Association(KITA)
KITA was established in 1946 with a view to advancing the Korean economy through trade expansion. It has since grown to become the largest business organization with over 70,000 member firms. In addition, they raise funds by operating COEX, the largest MICE platform in Seoul, and disburse the funds to fulfill our missions to accelerate business growth. Through their Fortune 500 Connect program, 22 top-tier companies found best-matching startup partners in alignment with their technological interests.
"This year's NextRise event presented a startup fair model that merged both online and off-line… We will continue to support Korean startups by further diversifying our global testbed program and open innovation meet-ups with global companies, amount others," said Jo Sang-hyeon, general director of KITA's Global Startup Acceleration Department.
Korean Venture Capital Association(KVCA)
KVCA was established in 1989 with the objectives of representing the Korean venture capital industry and is a member-based organization composed of over 110 venture capital companies in Korea. Therefore, its mission is not only to promote a more favorable system and vibrant investment environment for the development of the venture capital industry but also to enhance awareness and understanding of the importance of venture capital to the Korean economy.
Korean Venture Business Association(KOVA)
KOVA was established in 1995 to revitalize the startup industry by sharing knowledge and management information through exchanges among startups. KOVA also aims to spearhead the protection of rights and interests of startups in different sectors by compiling difficulties that they face.
National Research Council of Science & Technology(NST)
NST was established in 1999 to promote government-funded science and technology research institutes. Major goals of NST are to secure research capabilities to lead the country, to foster of government-funded research institutes trusted by citizens, and to establish a researcher-friendly supportive system.
Come and join the NextRise community of passionate thinkers, entrepreneurs, and innovators looking to find out what's next.
---
John is the Founder of Seoulz. He has covered the startup, tech & blockchain scene for over 7 years and has written over 700 articles regarding the Korean startup ecosystem. John is also a Web Developer and certified AWS Solutions Architect. Email him at john@seoulz.com
All author posts