Startups from all around the world look to enter the Korean market before entering other Asian markets. Some of the reasons for this is the high mobile usage among Korean consumers as well as the presence of global corporations like Samsung and Hyundai. Therefore it is a great testbed for tech startups to determine if they should enter Asia as a whole. German Accelerator has launched Next Step in South Korea, a market discovery program to help German startups validate the suitability of their business in the South Korean market.
While the world puts a lot of focus on the Chinese market, South Korea has shown to be a proven launching pad to reach not only the Chinese market but also the Japanese market. Furthermore, the South Korean government has shown a lot of support to bolster support for global startups looking to enter South Korea to showcase their innovative technologies. The South Korean government has been building up the startup ecosystem in Korea for over a decade within and around Seoul. They understand that startups are the key to not only generate employment but also drive innovation. According to Forbes, South Korea has the biggest government backing of startups per capita. Conglomerates in Korea like Samsung are also looking to invest in startups by way of either mergers or partnerships.
Why German startups Should Enter South Korea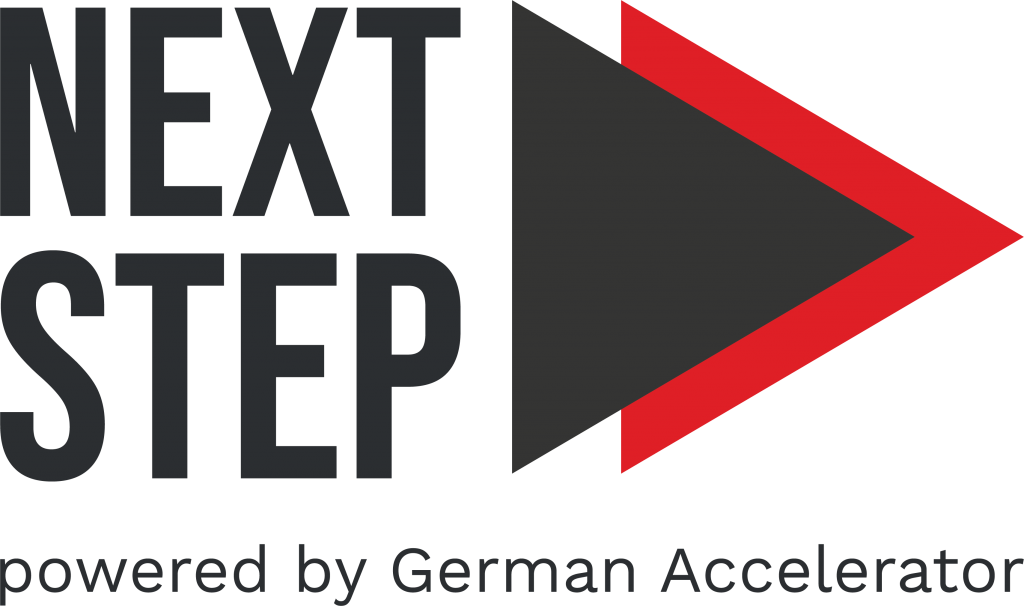 The Korean government wants to make South Korea one of the top startup hubs in the world. In order to do this, they need to bring in startups from around the world. While South Korea has one of the best tech infrastructures in the world, this could be a problem as it leads to many Korean startups only focusing on the Korean market. Helping Korean startups go global has been something the Korean government has been working on for years. Bringing in and supporting global startups in Korea has been a huge benefit for Korean startups as they are able to network with entrepreneurs they would have never been able to meet. German startups can take advantage of all this support and really test their products or services in a developed country.
Seoul in particular is a perfect testbed for German tech startups. Seoul is densely populated (25 million), therefore mass adoption tends to happen quickly. The latest tech trend can easily spread within a matter of weeks. In addition, South Korea is becoming a more cashless society. South Korea has the maximum credit card perforation in the world. The average Korean consumer has 5 credit cards and only 20% of transactions are paid in cash. As far as online shopping goes, in 2019, a study found that 97% of Koreans in their 20s had shopped online. This is why South Korea has become such an attractive destination for foreign tech startups.
South Korea Embraces the 4th Industrial Revolution
Korean consumers embrace new technology and are always on the lookout for the latest tech trends. This is the reason why Blockchain and especially bitcoin in Korea was huge in 2017-2018. South Korea has the world's 9th and Asia's 3rd largest medical devices market. They are constantly researching and developing innovative solutions in the healthcare industry. A great example was how South Korea was able to use technology to flatten the curve of the coronavirus.
If you travel a bit south you will find South Korea's smart city in Songdo. It is called Songdo IBD and it is focused on incorporating as much technology into the city. For example, you can find computers in buildings and apartments so residents can do quick video-conference calls with their neighbors. Students can attend classes remotely from their homes through these built-in computers. Lights, heating systems, air conditioning, and more can be controlled from a single panel on a wall. On public streets, sensors are able to gather information and data on traffic flow as well as energy usage. Cities are not alone when it comes to incorporating technology. Factories in South Korea are becoming Smart Factories as the government has incentivized these companies to do so. It is estimated that South Korea will build 30,000 smart factories by 2022.
Next Step in South Korea

So what can German startups expect from the Next Step in South Korea program? The program will help German startups get a full understanding of the Korean ecosystem. They will be able to learn from Korean startups as well as global startups that have already entered South Korea. They will share their market entry strategies and success stories. Knowing the insights in doing business in South Korea will be crucial before coming up with the right strategy. It is vital to get a deep understanding of not only how to set up a business in terms of legal requirements and doing taxes in Korea but also understanding the cultural aspect of Korea. Local insiders will give deep insights into not only how to approach corporates but also how to meet potential clients, advisors, and VCs in Korea.
Next Step's Snapshot Report provides comprehensive insights, top tips, and opportunities for startups looking to expand their business to South Korea.
A Great Opportunity for Corporate Companies in South Korea
Next Step in South Korea offers corporate companies in South Korea the opportunity to learn about the technologies and solutions from German startups. Corporate companies will not have to travel to German to learn about all the innovative technologies startups are developing. Instead, they will be able to learn directly from German startups that are interested to learn more about the South Korean market.
Company Matching for Next Step
Want to Join the Next Step in South Korea Program?
German startups interested in joining the Next Step in South Korea Program for 2021 must have the following requirements:
Must be a Germany-registered startup* from any sector or industry with:
Traction in the German market
And interest in the Asian market
*The program is also open to German VCs and incubators.
How much does it cost?
As the program is supported by the German Federal Ministry of Economic Affairs and Energy (BMWi), participation fees are subsidized and kept low to cover operational expenses. The program costs 750EUR per individual (covers both the virtual program and the local immersion). It does not include travel and accommodation costs, which have to be covered by participating companies.
Those interested can apply here. You will be notified via email on the rest of the process.
---
John is the Founder of Seoulz. He has covered the startup, tech & blockchain scene for over 7 years and has written over 700 articles regarding the Korean startup ecosystem. John is also a Web Developer and certified AWS Solutions Architect. Email him at john@seoulz.com
All author posts