Finding jobs in Korea can be difficult in Korea. South Korea's unemployment rate (4.5%) hasn't been this high since 2010. President Moon Jae-in ended up replacing his economic team by naming a new finance minister and economic policy adviser. Furthermore, the Global and Korean stock markets have taken a hit in 2020 due to the coronavirus outbreak and the continued trade war between the U.S. and China. Furthermore, more and more people in Korea are looking to get into the startup sector due to their frustration with the Korean working culture.
However, the main cause of unemployment in Korea is due to the novel coronavirus. Korean businesses and startups are going out of business due to government mandates and slow foot traffic. Many Koreans are finding themselves out of work. When/if the novel coronavirus gets contained many Koreans will find themselves job hunting in a completely different economy. Many have already noticed a sharp decline in job postings on many Korean job platforms.
Thankfully, there are a number of Korean tech startups that help with finding a job in Korea. There are also startups in Korea focused on building skills to help people get hired.
Here are 8 startups in Korea that help with Finding Jobs in Korea
Wanted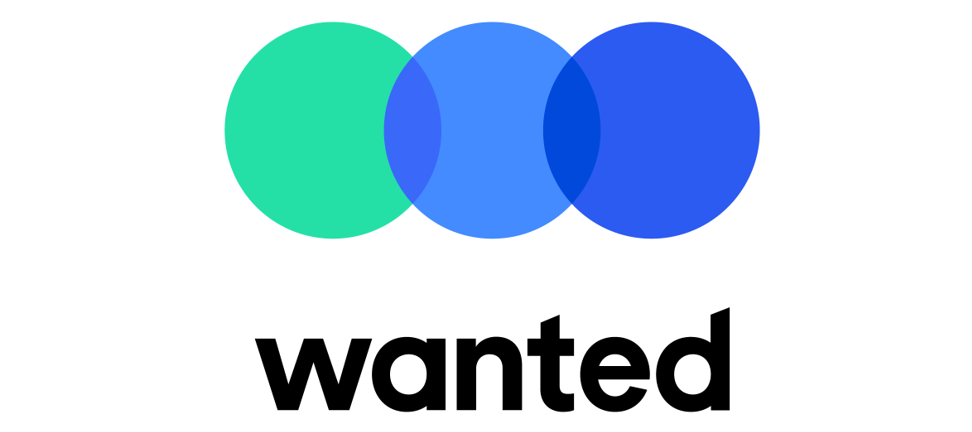 Tech startup in Korea Wanted is great for finding jobs in Korea. It is Asia's first referral-based job platform. Their site allows for users to refer their friends and earn cash rewards if they are hired for at least 3 months. Furthermore, Wanted helps connect users to companies not just in Korea but also in Singapore, Taiwan, Hong Kong, and Japan. Therefore, Wanted is not just a web job portal but they also have a mobile app. The amount of cash given is based on the seniority of the job position. In addition, Wanted works with over 3,000 businesses mostly related to the tech. Many tech startups in Korea, as well as more established tech companies in Korea, use Wanted to hire tech talent.
Wanted makes money by charging companies a 7% cut of the candidate's annual salary. If the candidate does not last the full three months then Wanted refunds 80% of the commission fee to the company. If you make a profile on Wanted you will receive personalized job recommendations. Furthermore applying for jobs in Korea is easy with their one-click application function. We recommend joining their MatchUp Service which will allow you to get invitations for interviews. In addition, the Wanted App is free to use and download.
Rocket Punch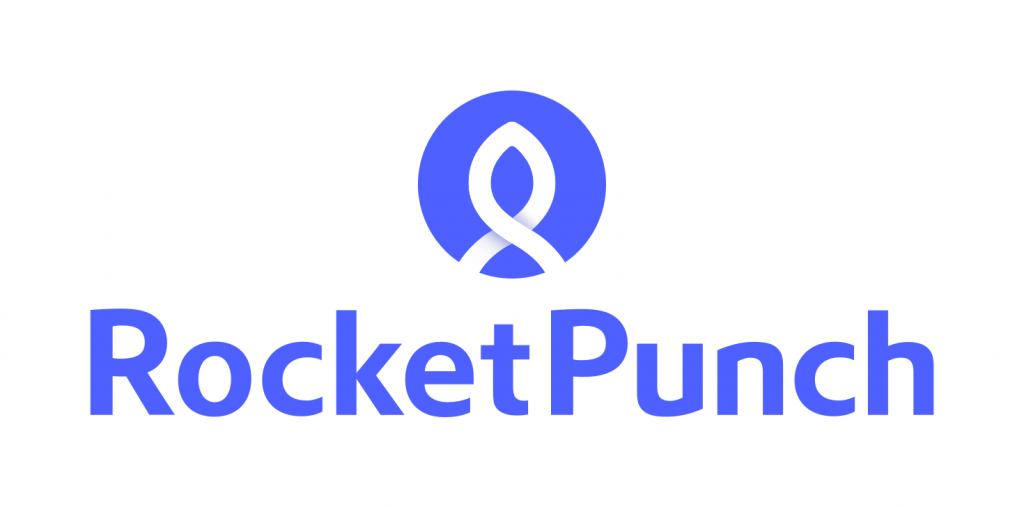 Rocket Punch is Korea's largest business network. Users can create their own profiles and meet experts from different fields, including developers, designers, and even investors. The site has over 45,000 companies and startups with new job postings uploaded daily. However, the key benefit is that Rocket Punch has a network of over 150,000 business professionals in Korea. Therefore it is a great place to find business-related information to grow your career. Job seekers can look for jobs related to corporations or startups. In addition, searches can be filtered by industries, skills, roles, and salary. It is one of the top platforms companies in Korea use to find qualified employees.
Aroundus

Tech startup in Korea Aroundus is a social job board/recruiting platform optimized for temporary workers and freelancers. The company kicked off its business in the media entertainment industries. Finding jobs in Korea can be difficult for those looking for part-time/temporary work. Freelancers and part-timers can easily create a profile on Aroundus to apply for jobs in Korea and receive job offers, interviews, and audition opportunities. The core benefit of Aroundus for jobseeking users is that users can effectively show off what they're made of in creative ways beyond what text-oriented online profile pages of other services can deliver.
Recruiters can significantly save time and cost on screening applicants. In addition, they can proactively search for ideal talents just like how people search for online vendors that sell specific items customers want to buy on open eCommerce markets like Amazon or eBay through search results filtering and sorting features.
Unlike existing services, people can find your Aroundus profile by keyword search using talents and skills keywords such as "acting" or "singing", or projects you have worked on such as a film, drama, TV show, and music. Furthermore, they can search by appearance keywords such as tall, long hair, cute, so Aroundus can definitely help you maximize your online exposure in many ways.
Multimedia-rich Online Profiles
Its service provides a multimedia-rich online profile to allow viewers to instantly understand your talents & skills and your proficiency of each skill and supports social interaction features such as a project experience validation system and recommendation rating features that help you to appeal yourself as either a prepared and skilled talent or proven talent. Therefore Aroundus helps you to grab attention from industry people which increases your chance of getting work opportunities. The other perk is that well-made profiles are featured on the "Highlights" section for a week with no charge or extra effort. Therefore, with a customized URL of your Aroundus online profile, similar to Instagram or LinkedIn, you can share your most up-to-date and accurate online profile to friends and industry people via messaging apps and emails.
Aroundus holds public auditions and recruiting events for different industries for jobseekers in Korea. Those looking for part-time or freelance jobs in Korea, especially in media entertainment industries, or want to apply to an online audition contest for a chance to win cash prizes, it would be worth taking the time to create your own profile on Aroundus.
JobPlanet
Tech startup in Korea JobPlanet is a Korean online platform that provides job-seekers with crowdsourced information about the strengths and weaknesses of companies, as well as job opportunities. Before finding jobs in Korea, one must do their research. Furthermore, Job Planet has a strong data analytics team (HR Labs) to gain more insight into corporate HR and to provide reliable information for job seekers in Korea. They constantly publish reports about corporate culture and employee benefits just to name a few.
Job Planet has more than 3 million monthly active users and has already received over 18 million in funding. Therefore, check out Job Planet to get data regarding employee satisfaction levels for corporate companies in Korea as well as turnover rates. Former and current executives and employees of Korean companies anonymously evaluate and post reviews on Job Planet.
Data on Top Foreign Companies to work for in South Korea
JobPlanet has been able to gather data and reviews regarding companies in Korea with the best working conditions. The data was based on reviews and ratings by former and current employees from 2018. It is broken down into three segments. These three segments are CEO approval rating, employee work/life ratio, and corporate culture. Here are the results below.
Top 5 Rated CEOs in South Korea 
Won Jai-hyung, CEO of Tokyo Electron Korea
Kim Young-sun, CEO of ASML Korea
Yang Jung-yul, CEO of Kantar TNS
Colin Clark, CEO of Subway Korea
Oh Dong-wook, CEO of Pfizer Pharmaceuticals Korea
Top 5 Corporations with the best company Culture 
ASML Korea
Tokyo Electron Korea
GM Korea
Robert Bosch Korea
Ikea Korea
Top 5 Companies with the Best Work/Life Ratio. 
GM Korea
Robert Bosch Korea
Ebay Korea
ASML Korea
Ikea Korea
Rezi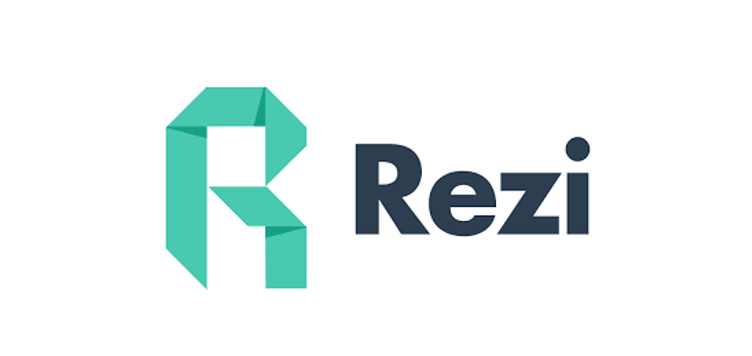 Rezi is a tech startup based in Korea that specializes in resume writing, cover letter writing, career consultations, and job solutions. Their platform helps job seekers create smarter resumes that are optimized to pass Application Tracking Systems. An applicant tracking system commonly referred to as ATS is a software application that enables the electronic handling of recruitment needs. Furthermore, ATS filters a candidate application automatically based on given criteria such as skills, past employment, experience, education, and keywords.
Before finding jobs in Korea, make sure your resume will pass ATS. Rezi has an experienced team of professional resume writers that will help create industry-specific resumes. In addition, users can make unlimited edits to their resume once they order Rezi's preferred service. Rezi also has a wide range of resume templates to choose from.
"I started Rezi to give job seekers a resource which makes it impossible to not create a perfect resume. We help Korean job seekers start their global careers by giving rigorously-researched, accurate, and convenient resume solutions, career consolations, and more. We see Rezi as a bridge between the job seeker and their global aspirations," said CEO of Rezi, Jacob Jacquet.
Jobfindr

Jobfindr is a job advertising platform that makes finding jobs in Korea easy. The site is free of advertising and spam. They connect foreign nationals with entry-level positions. In addition, they work closely with local Korean companies and international professionals to build careers and business networking opportunities. Jobfindr has a vast network of Korean companies that are looking to expand their global reach. Therefore, they are looking to create a global working culture and the first step in doing that is to fire international talent.
Jobfindr offers a multicultural professional community in Seoul called Connector. On Connector, members can share information, find job opportunities in Korea, and grow their network. They hold Connector events in Seoul throughout the year.
Multicampus

Korean startup Multicampus focuses on HR and career-related education for Koreans. They are an affiliate of Samsung and they focus on education in the fields of IT and language. Multicampus is Korea's largest educational service provider and is great for learning skills to help in finding jobs in Korea. In addition, they offer top-quality educational content to companies in Korea.
Multicampus's Power by We workspace at WeWork
Powered by We a service that provides WeWork's service strategies was created to target multinational companies and enterprises. The aim is to design, construct, and operate a client's company's workspace at WeWork. It is the fastest-growing business sector in WeWork. Six floors of the Seolleung WeWork building are dedicated to promoting collaboration with Multicampus.
"This contract will be an opportunity for Multicampus to introduce global level innovative space designs into education and it will raise next-generation talents' level of satisfaction and efficiency of education. MultiCampus will build an education ecosystem leveraging the global network so that Korea's talented people can grow further," said CEO of Multicampus, Yeonho Yoo.
For their corporate customers, they focus on cross consulting and collaboration on content production. For Koreans looking for career advancement in Korea or employee training. Visit Multicampus.
OPENKNOWL
OPENKNOWL is an online career management system for those working in the IT sector. They offer a wide selection of camps and mentoring programs that focus on IT service planning, web technology, and algorithm development. They offer a 2-week online job experience internship program. It allows you to experience the business practice by performing tasks presented by the company. Through the submitted corporate tasks, companies in Korea can get a better idea for potential employees. Furthermore, candidates can be certified by the executives for their competency.
Using Recruiters and Headhunters in South Korea
Many have probably tried using recruiters or headhunters in South Korea. One important thing to note is that for foreigners who can't speak Korean, the number of jobs will be very limited. In fact, most of the recruiters and headhunters in Korea will not be fluent in Korean. In addition, many will ask for your resume in Korean. Foreigners looking to work in Korea who can't speak Korean will need to target recruiters who can speak English and recruit for global companies or global-minded startups.
A Few Things to Know about Recruiters and Headhunters in South Korea
Most recruiters and headhunters in South Korea are paid on commission. They get a commission fee on your first year's salary when you get hired. This does not come out of your pay but rather would be an added expense for the company that hired you. The commission is around 20% of your base salary, so many will try their best to get your the best offer possible. This is why it is not uncommon for recruiters in Korea to ask you to add additional information to your resume. It is important to take advantage of their suggestions because they know what it will take to get the job.
Many of the top companies in Korea like Coupang and Samsung have their own internal recruiting team that seeks out talent instead of hiring a staffing agency. Global companies like Netflix and Amazon also have their own recruiting team in Korea. Most of these companies will be looking for candidates that are fluent in both English and Korean.
For foreigners looking for positions that don't require you to know the Korean language, target recruiters on LinkedIn that post in English. If they ask you to re-submit your resume in Korean even tho your Korean level is low, that is a bad sign. Clearly, they don't understand what you are looking for. There are many global companies and global-minded startups in Korea that don't require a high level of Korean. These are the companies you need to target and your recruiter needs to know these are the only ones you are open to.
---
John is the Founder of Seoulz. He has covered the startup, tech & blockchain scene for over 7 years and has written over 700 articles regarding the Korean startup ecosystem. John is also a Web Developer and certified AWS Solutions Architect. Email him at john@seoulz.com
All author posts