The biggest news regarding cryptocurrency in Korea has been the hacking of Korea's top cryptocurrency exchange Upbit. Upbit was hacked for $50 million worth of Ether. This beat the news of Bithumb's hacking of $13 million in EOS and $6 million in XRP back in March. Upbit ended up suspending all functions (withdrawal/deposits) for two weeks. So what does this mean for cryptocurrency in Korea for 2020? What can we learn? Here are key takeaways from 2019. We will also go into what Korean cryptocurrency exchanges need to do in 2020 to avoid hacks in the future.
Hackers are Ahead of the Security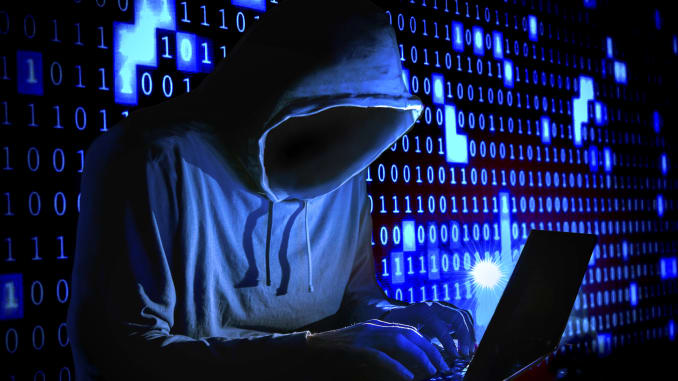 No matter how much Korean cryptocurrency exchanges build up their security measures, hackers have proven they are able to beat the system. They seem to have greater access to higher levels of technologies to gain unauthorized access into crypto wallets and exchange accounts. Binance (the biggest cryptocurrency exchange in the world) got hacked for $40 million. This shows that even the biggest cryptocurrency exchange in the world who have some of the top security experts can't stop the hackers.
What cryptocurrency exchanges need to do is to set up an insurance fund. This will assure the public and their users that EVEN if the exchange gets hacked, their funds will be safe. Upbit and other cryptocurrency exchanges in Korea need to allocate a percentage of their trading fees into an insurance fund (stored in a cold wallet).
The Rise of Third Party Insurance Service Providers
The last few years saw a rise in third-party insurance service providers that offer insurance funds to compensate users on cryptocurrency exchanges. Cryptocurrency exchanges like Coinbase and Binance have chosen to use these third-party service providers like Aon and the Federal Deposit Insurance Corporation. One of the main concerns for cryptocurrency holders is the fear of not being protected if a cryptocurrency exchange gets hacked. Third-party insurance services will allow cryptocurrency exchanges in Korea to give their customers protection across the crypto industry.
Cryptocurrency exchanges need to work together
It is important for Korean cryptocurrency exchanges to establish a line of communication with other exchanges around the world. This will help in tracking and freezing transactions that are suspicious. Hackers usually split the stolen funds and send them to different exchanges across the globe. Exchanges need to have a system to communicate with other exchanges. Then they will have the ability to suspend wallets they feel are red flags and being to recover the funds. The good news is that Korean cryptocurrency exchanges like Upbit, Coinone, Korbit, and Bithumb already created a hotline for major exchanges to monitor suspicious transactions. Therefore, this will go a long way in creating a worldwide database for suspicious transactions and wallets.
Some Hacks have been Inside Jobs
Bithumb said their hacking was due to an insider. This makes it even harder for cryptocurrency exchanges to secure their funds. The security teams for these major cryptocurrency exchanges can be over 20 members. Blockchain developers in Korea are in high demand. While many would have a decent pay working for these cryptocurrency exchanges, the one-time large payoff for hacking the site could be too tempting. Remember, a hacking incident could range from $10-$50 million in stolen cryptocurrencies.
Can AI be the Answer for Cryptocurrency Exchanges?
Blockchain itself is a new technology. Korea loves new and innovative technologies which are why research into Blockchain in Korea has taken off in 2019.  In reality, there are very few Blockchain developers. The top ones already have started their own companies and have millions of dollars. There are many fakes out there masquerading as Blockchain developers. Therefore it is difficult to recognize them unless you yourself are a Blockchain developer.
This is why many companies are developing AI that can detect suspicious transactions. These AI solutions will be able to find errors in nodes and smart contracts. In time these AI solutions will replace Blockchain security specialists and offer a great level of protection against hackers. Furthermore, look for AI to play a major role in many Cryptocurrency Exchanges in 2020.
Remember, hacking has been around ever since computers were created. However, in the Blockchain space, hacking is a problem because the transactions are irreversible. The Blockchain does not discriminate between legit transactions and those done with stolen digital currency. In addition, as technology advances, it might be possible to have a system in place to allow for the reversal of transactions. Instead of just trying to stop illegitimate transactions from taking place. Therefore, maybe the solution lies in a central body that investigates claims and in the end has the power to undo a transaction made on the Blockchain. But then again this takes away from what makes Blockchain special.
---
John is the Founder of Seoulz. He has covered the startup, tech & blockchain scene for over 7 years and has written over 700 articles regarding the Korean startup ecosystem. John is also a Web Developer and certified AWS Solutions Architect. Email him at john@seoulz.com
All author posts