The Blockchain boom of 2017-2018 in Korea is long over. Furthermore, the buzz around Blockchain and cryptocurrencies have died down in 2020. Therefore it is hard to predict what is in store for Blockchain in Korea for 2020 and beyond? Before we look ahead, we need to understand why Korea was such a hotbed for cryptocurrencies in the first place. Therefore we will go into a complete breakdown regarding Blockchain in Korea, leading up to 2020. In addition, we will continue to update this article on a quarterly basis to give you a complete overview of Blockchain in Korea, so please check back often.
The 2017 Cryptocurrency Boom in Korea Explained
A fact that not a lot of people know about Korea is that Koreans are not allowed to gamble in Korea. Therefore Koreans are not allowed to enter half a dozen casinos around Seoul. There is only one location to the far east of Seoul where Koreans are legally allowed to gamble. The Korean government made it very difficult for Koreans to gamble their money away. However, foreigners in Korea, welcome gambling. Remember this as we see why Koreans were so fascinated with cryptocurrency back in 2017.
Leading up to 2017 there was very little in terms of investment where the average Korean could make large profits in a short amount of time. Add this to the rise in youth unemployment and a slow economy, and you have many Koreans looking for a way out of their struggle. Furthermore, as Koreans started to notice the rise of Bitcoin in the 4th quarter of 2017, many started to invest without really knowing the technology behind Bitcoin. What they knew was that the price was going up and they needed to get in before it was too late. Therefore it is not shocking to hear that 30-40% of working men in Korea had invested in cryptocurrencies. However, men were not alone, pretty much everyone one from grandmas to college women were investing in cryptocurrency. 
The Rise of Altcoins in South Korea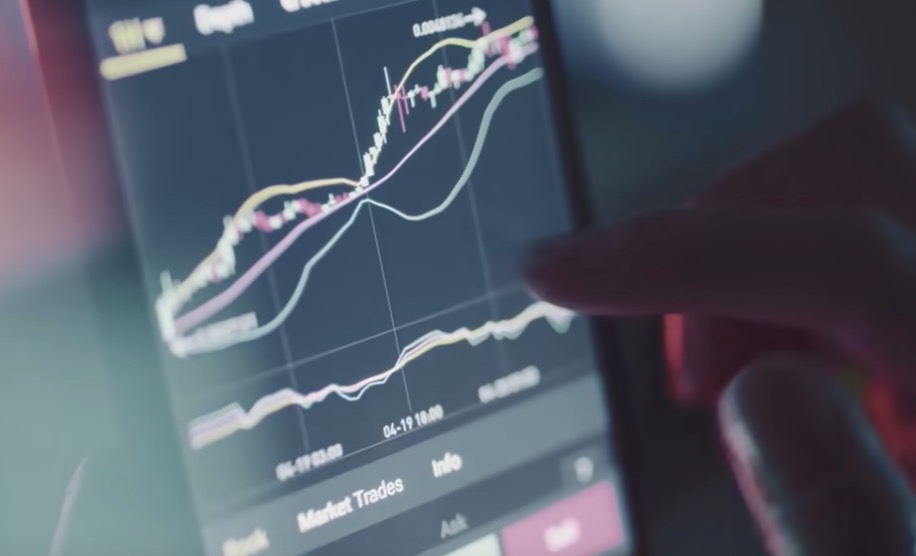 Korea quickly became one of the world's largest markets for Bitcoin and Ethereum, the top 2 cryptocurrencies on the market. Furthermore, some of the top trending topics on Korean social media were on altcoins such as Litecoin, Ripple, EOS, and Monero. It got so crazy that Koreans were paying a premium for cryptocurrencies compared to the rest of the world. This premium was famously called "The Kimchi Premium." 
This was also the time of the ICO boom in Korea. Many projects were able to raise millions of dollars in a short amount of time. Many of these projects JUST had an idea and a quickly drawn-up whitepaper. Soon many Korean companies were quickly looking to launch a "Blockchain" startup or create one. Therefore, this lead to many new "Blockchain" companies coming up left and right. These companies were launching coin after coin and the Korean public was eating them up. This lead to South Koreans getting involved in 33% of all cryptocurrency trading, despite having less than 1% of the world's population. One of the main reasons for this was that Korean cryptocurrency exchanges had no limits for individuals to purchase cryptocurrency. This would soon change.
The Korean Government Cracks Down on Cryptocurrencies
As the boom was at a fever pitch, the Korean government stepped into a crackdown on cryptocurrencies. Remember early on when I mentioned how Koreans are not able to gamble in Korea? This was the Korean government's way of "protecting" their citizens. Therefore the Korean government looked at cryptocurrencies as unregulated gambling outlets. In addition in September of 2017, the Korean government made a strong push against ICOs in Korea. Furthermore, in December of 2017, they cracked down on anonymous trading accounts on Korean cryptocurrency exchanges. Add this to the drop in price starting in early 2018 and the Boom was over just like that.
The 2018-2019 Mini Blockchain Boom in Korea Explained
The Korean government has always been against cryptocurrencies. However, they are intrigued by Blockchain technology. Furthermore, they are interested in how Blockchain technology could bring service platforms to help everyday Koreans. Therefore, Blockchain projects in Korea like Ground X and ICON have started to cooperate with the Korean government to jointly develop Blockchain projects for the public sector. In addition, Seoul's late mayor Park Won-soon revealed his 5-year $150 million plan to turn Seoul into a Blockchain hub. Furthermore, the governor of Jeju Island created an economic zone to nurture Blockchain projects. It was very clear that in regards to Blockchain technology, the Korean government was willing to support it. 
South Korea Passes First Laws Regarding Cryptocurrency in 2020
A comprehensive cryptocurrency law was passed by The South Korean National Assembly in 2020. This will be used as the framework for future regulations and is a great step towards the legalization of cryptocurrencies in Korea. The vote was unanimous as many of the assembly members showed support in embracing this new innovative technology. The assembly passed an amendment to Korea's financial regulators to develop rules around anti-money laundering and regulate the cryptocurrency industry. Therefore, this first law is a great step for the Korean Blockchain ecosystem. Now Blockchain startups and exchanges can transition into the law's new regulations. In addition, because of the impact of the coronavirus on Korea's economy, it seems Korean officials are doing their best to promote innovation around tech to help boost the economy moving forward.
The Support of Blockchain Technology by the Korean government
The South Korean government plans to invest over $48 billion in Blockchain and other 4th Industrial revolution technologies by 2025. South Korean President Moon Jae-in has been very supportive of Blockchain technologies. His aim is to use these new technologies to create over half a million jobs across not only Blockchain but also AI, 5G networks, and Big Data.
"The fourth industrial revolution and digital civilization are the future of humanity that has already begun. The national development strategy to advance in the trend is the Korean version of the new deal. It is possible to jump from the older economy to the leading economy." Said South Korean President Moon Jae-in.
Korea loves technology and Blockchain is the technology of the future. The Korean government understands this. Furthermore, there is a large potential for mass adoption of Blockchain in industries like health, trading, IP rights, logistics, supply chain, real estate, and finance. Therefore they have made great efforts in Blockchain education to train future Korean entrepreneurs in the Blockchain industry. Seoul is leading the way as they are looking to incorporate Blockchain technology into its infrastructure. 
The Blockchain Technology Validation Support in 2020
The Ministry of Science and ICT and the Ministry of Information and Communication Industry Promotion will launch their pilot program in 2020 called Blockchain Technology Validation Support in 2020. They will pick 9 Blockchain startups in Korea and give them $360,000 in funding. The Korean Blockchain startups will be selected based on these key factors:
Current performance
Potential for future performance
Feasibility of the technology
Solid business plan
Expected results
Job creation potential
Must offer services that can create economic and social value through Blockchain technology
Korean Government Agencies Supporting Blockchain Technology
Ministry of Science and Technology (ICT) – Will invest over $380 million over 6 years (2021-2026) into Blockchain Research and Development. They are looking to innovate public services such as facial recognition, tracking, and mobile personal identification by using AI and Blockchain. 
The Korea Internet Security Agency (KISA) – They support Blockchain-related projects through their $9 million Fund for 2020. Therefore, the maximum funding per project is $1.2 million. In addition, they will work with the Ministry of Science and Technology to launch pilot Blockchain projects in March of 2020.
The Ministry of Science and ICT – Invested $9 million to launch Blockchain pilot projects in the public sector. 
Defense Acquisition Program Administration (DAPA) – Will use Blockchain technology to digitally bid on defense contracts and to log the process of applying for and granting funding.
Korea Customs Service (KCS) – Launched the "Fourth Industrial Revolution and Smart Customs" project, with the aim of introducing AI, the Blockchain, and Big Data to back up Customs processes. 
National IT Industry Promotion Agency (NIPA) – A government agency that offers programs to nurture Blockchain companies. In addition, they have a $5 million fund for Blockchain enterprises and startups.
Korea Financial Telecommunications and Clearings Institute (KFTC) – This is an organization that oversees payment settlements. Furthermore, it aims to introduce its own Blockchain-enabled mobile ID solution.
Additional Government Agencies that Support Blockchain in Korea
The Korea Post – Will build a Blockchain-powered payment method incorporated in its postal service by partnering with Korean Blockchain company Coinplug and global IT company NHN. 
Presidential Committee on the Fourth Industrial Revolution (PCFIR) – The PCFIR was set up in 2017 to advise on policies relating to new technologies such as Blockchain and help lay the groundwork for related new industries and services. They have stated that the Korean government should look into bringing in a licensing scheme or guidance for cryptocurrency exchanges in Korea.
Seoul Blockchain Support Center – A 2,014 square center that will lease office spaces for Blockchain startups. In addition, they offer customized accelerator services for Blockchain companies.
The Korean Financial Services Commission (FSC) – The FSC has partnered with the Seoul Metropolitan Government to invest $16 million in training digital finance experts for 4 years. The grant is to ensure educational opportunities for the next generation of fintech professionals in fields such as big data, cloud, and Blockchain.
Blockchain Projects for Government Agencies and Administrations in Korea
The National Police Agency – Has partnered with the Korea Road Traffic Authority to create a platform for Blockchain-based digital evidence management. So far one million South Koreans are now using Blockchain-powered digital driver licenses. In addition, the legally recognized ID solution can be used for ID requirements for convenience stores and retail chains that sell alcohol or cigarettes. Users just need to show their licenses via a barcode or QR code on the app.
The Rural Development Administration – A platform for Blockchain-based crop production and logistics management.
Ministry of Food and Drug Safety – A Blockchain-based welfare benefit management platform. They already have set up a national HACCP platform by using Blockchain technology. In addition, they will establish an imported food data management platform in 2020.
Gangwon Provincial Government – A Blockchain-based chronic disease management platform.
South Gyeongsang Province – A Blockchain-based platform for self-driving reliability enhancement in Sejong City.
Korea Expressway Corporation – A platform for Blockchain-based toll payment.
Military Manpower Administration – Will adopt a new biometric ID and authentication solution designed by Raonsesure, a top South Korea ICT security software company.
Corporations in Korea moving to the Blockchain in 2020
Do the corporations in Korea know something we don't? Many corporations in Korea are looking into Blockchain. One of the main reasons for this is that the Korean government made an update to its tax law in 2019. Therefore, corporations that develop Blockchain technologies can deduct taxes from their R&D expenses up to 30%. This is a drastic increase from 5%. For those that wonder about the future of Blockchain in Korea, look no further than the big conglomerates like Samsung. If they are on board with Blockchain technologies then it is safe to assume that Korea will embrace Blockchain technologies moving forward. Could you imagine if Samsung invests so much into Blockchain and cryptocurrency only to have the Korean government shut it down? It is not happening. 
List of Korean Corporations Utilizing Blockchain Technology
LG U+ – Will bring a new Blockchain-based cross-border payment system. In addition, they have collaborated with mobile carriers in Japan and Taiwan. 
LG CNS – Looking to introduce a number of Blockchain projects through its Blockchain platform Monachain. 
Kakao – Created Klaytn, a global public Blockchain platform developed by Ground X (their Blockchain subsidiary). 
Naver – Line Corporation, a subsidiary of Naver introduced its own cryptocurrency called LINK.
SK Telecom – Will develop a Blockchain-based mobile identification solution. 
KT – Will integrate Blockchain technology with small-scale power transaction mediation, automated overseas roaming settlement, and point management systems. 
Samsung Electronics – Will create a user-friendly Blockchain environment for users to use Blockchain apps easily through the Samsung Galaxy S10 and Note 10. In addition, Samsung Electronics plans to expand its Blockchain services to include health and identity authentication. The upcoming S20, S20+, and S20 Ultra will also support Bitcoin and other cryptocurrencies. They also created a secure processor that is dedicated to protecting the user's PIN, password, and Blockchain private keys. 
Samsung SDS – Will work with the Seoul Metropolitan Government on establishing an Information Strategy Plan (ISP) for innovation in building Blockchain technology for the city of Seoul. In addition, they made an alliance with Syniverse (a communications solutions company) to develop a mobile payment platform that combines its Blockchain platform Nexledger and Synverse's Blockchain solution Universal Commerce. 
Additional Korean Corporations Utilizing Blockchain Technology
Hyundai BS&C – Will develop enterprise Blockchain solutions. Furthermore, these solutions will integrate with the IoT ecosystem in Korea. 
Union Mobile – Launched its Blockchain project called ELYNET. It uses Blockchain technology to make telecommunications more efficient for users who use a single carrier for telecom service. In addition, users will be able to use data communication services without roaming fees and contracts.
Korea Electric Power Corporation – Signed a contract with two power suppliers in Korea to establish a Blockchain-powered system for transacting renewable energy certificates.
KEB Hana Bank – They have partnered with Korea University to foster Blockchain-based technology such as Blockchain-based data sharing and the development of Blockchain-based financial services and products.
Woori Bank – Working with Ground X in developing Blockchain financial services. They are currently looking into introducing cryptocurrency services. 
Shinhan Bank – Shinhan is the largest bank in South Korea with total group assets of $482 billion. They will implement Blockchain for speeding up the loan approval process. Furthermore, Blockchain will be used for verification of items required for credit lending. They are currently looking into introducing cryptocurrency services ahead of the enforcement of the Special Money Act in 2021. 
KB Kookmin Bank – KB Kookmin is the second-largest bank in South Korea with total assets of $474 billion. They applied for a patent in early 2020 for a number of crypto services such as trading, asset management, financial reporting, consulting, advisory, and custody. In addition, KB Kookmin Bank signed an agreement with Hashed, Haeshi Labs, and Cumberland Korea to further develop its crypto services.
Additional Banks…
Bank of Korea – Will organize a task force dedicated to central bank digital currency (CBDC) research. In addition, the Bank of Korea will look for a Blockchain services provider to build a Blockchain bond system that would allow the distribution of bond records.
Nonghyup Bank – They have started to use Blockchain technology to authenticate the identity of their employees. It is a distributed ID Blockchain that is driven by an ID card system. It was created by partnering with SK Telecom. They are working on a cryptocurrency custody service to allow the bank to store and manage customer's cryptocurrencies.
Cryptocurrency Regulation in Korea (The Wild Wild East)
Regulations regarding cryptocurrencies are in a state of limbo at the moment. The National Assembly in Korea has proposed many cryptocurrency bills. Furthermore, many of these bills cover licensing requirements for cryptocurrency businesses in Korea, anti-money laundering requirements, consumer protection, cybersecurity requirements for cryptocurrency exchanges in Korea, and compensation for consumer losses. Therefore, with how slow the Korean government runs, no one really knows when these bills will be enacted into law in Korea. 
In late 2019, South Korea's National Assembly national policy committee passed a bill that was designed to provide a legal basis for cryptocurrency in Korea. It was to bring regulatory clarity and transparency to the cryptocurrency market in Korea. The bill has not been approved by the judiciary committee. Therefore with so much uncertainty, below are a few reasons why the regulation of cryptocurrency in Korea is very clouded even now in 2020. 
Current Regulation of Cryptocurrency in Korea
There is no existing regulatory regime or statute that specifically regulates cryptocurrencies in Korea. 

The taxation of cryptocurrency is in development. 

There is no specific law that prohibits the registration of cryptocurrency-related investment funds.

Because the Korean government has stated that cryptocurrencies are not financial investment products. In addition, there are no licensing requirements for investment advisors on cryptocurrency investments. 

There are no laws and regulations on mining cryptocurrencies in Korea. 

There are no explicit border restrictions or obligations to declare cryptocurrency holdings. 

For overseas payments with cryptocurrencies, there are no reporting requirements to any Korean regulatory agency. 

Under the current law in South Korea, the Korean government cannot impose income taxes on an individual's profits from transactions of cryptocurrency.
List of Promising Blockchain Projects in Korea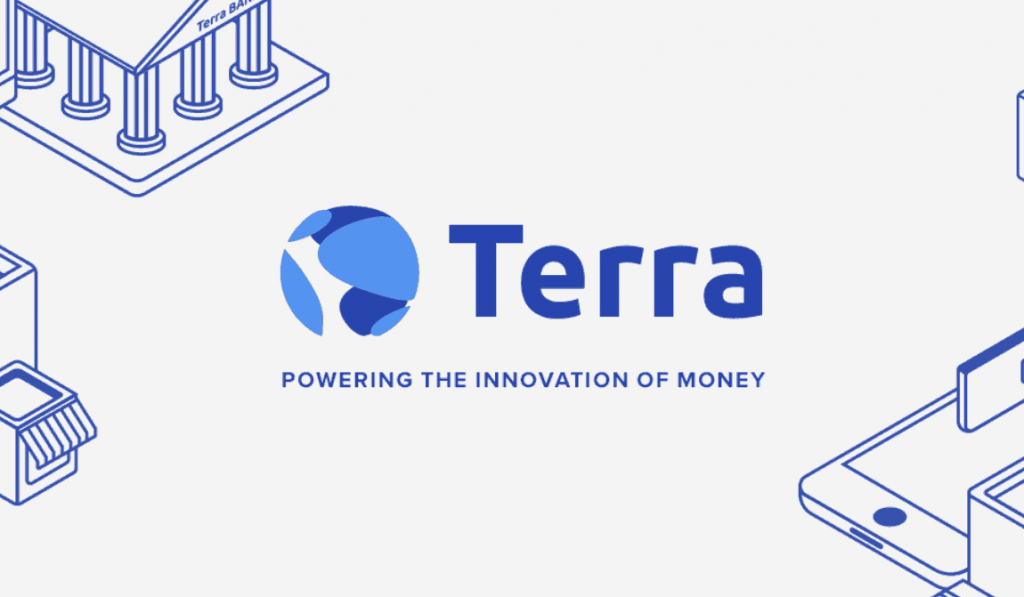 Since 2017, there have been hundreds of Blockchain startups that have sprung up in Korea. Many have failed, however, there are a few that still remain and look promising moving forward. In addition, for a full breakdown check out our article on the top Blockchain startups in Korea.
List of Cryptocurrency Exchanges in Korea
For a full breakdown please check out our article on the top cryptocurrency exchanges in Korea.
South Korea's Smart Cities Sejong and Seongnam Embrace Blockchain Technology
The city of Sejong in South Korea is a "Smart City: which they have been developing for a few years now. It is the testing ground for a few technologies like 5G and self-driving cars. They will establish a blockchain-based identity verification platform for self-driving vehicles. South Korea's Ministry of Science and ICT and Korea Internet & Security Agency will be leading the development of the identity management and verification platform. Blockchain technology will increase the credibility of data. It will do this by strengthening the security of information shared by cars and control towers. Sejong will play a vital role in the future implementation of Blockchain technologies.
Seongnam a major city in South Korea will expand its already strong Blockchain-powered payment program by issuing new digital gift certificates. They will use the Chak app which was built by the Korea Minting and Security Printing Corporation (KOMSCO). These digital gift certificates will make it easier for the elderly and middle-aged residents to utilize the city's existing Blockchain technology. It will also help with making payments without the risk of human-to-human contact during COVID-19. These certificates can be used in over 45,000 card merchant locations across the city.
Blockchain in Korea – What to watch for in 2021 and Beyond
The Korean government, banks, corporations, and startups know that Blockchain will someday revolutionize many industries. Blockchain adoption continues to be the top hurdle. Therefore with such a new technology, it will take time for innovative entrepreneurs to take full advantage of Blockchain technology. Therefore, thanks to the strong Blockchain ecosystem in Korea, here are 10 things to watch for in 2021.  
1. Can Terra be the top stable coin in Asia?
They already partnered with Sinsang Market, a company that links vendors at Seoul's Dongdaemun fashion market with customers in Korea and elsewhere in the world. Furthermore, CHAI, a Korean mobile payment platform that is powered by Terra. This is because Terra has already partnered with over 25 e-commerce platforms all across Asia. If Terra becomes the stable coin for e-commerce payments in Asia, Terra could end up being a unicorn as quickly as 2022.
2. Will Facebook Launch Libra in 2021?
Facebook is not super popular in Korea but it is growing. There are around 14 million users of Facebook in Korea. In addition, seeing how accepting Koreans were of Bitcoin in Korea, it is not crazy to think that Koreans will embrace Libra as well. The odds that Libra will take off are low due to the United States' strong stance against Libra, but who knows. 
3. Blockchain in Social Media.
There are many problems that social media platforms have not been able to solve. This includes privacy violations, data control, and fair distribution. Will a Korean Blockchain startup be able to create a revolutionary Blockchain Social Media platform? Koreans have shown love in the past for projects like Steemit. Furthermore, one thing many young Koreans are dreaming about is becoming the next big social media star.
4. Which Korean bank will adopt Blockchain technology for traditional everyday banking operations?
Some of the top contenders include Shinhan Bank, Hana Bank, and Woori Bank. The Korean bank that is able to incorporate Blockchain technology will be able to lead the way in innovation in the banking industry which is already ahead of most of the world. 
5. Which Korean Bank will create its own cryptocurrency?
This might be a lot more difficult because of the regulations in Korea regarding cryptocurrencies. Therefore, if a Korean bank creates its own cryptocurrency, it will be able to reduce the competitive advantage of standalone cryptocurrencies. Will it be Shinhan? Bank of Korea? Woori? Hana? 
6. Will South Korea use Blockchain Voting for their Next Election? 
The head of the Seocho regional government in South Korea already proposed a Blockchain-powered voting platform for its residents. Seocho is one of Seoul's most affluent districts. Their governor has been pushing for the use of Blockchain technology for their voting system. In the wake of the COVID-19 pandemic, there is now a greater movement than ever for the first Blockchain platform to allow citizens in Korea to decide on local political elections. The Seocho district could be used as a testbed and the foundation for a nationwide Blockchain voting adoption.
7. When will Seoul launch its S-Coin?
Seoul already announced its Blockchain points system where Seoul residents will get S-Coins for the use of public services. Therefore, some public services could be paying taxes, participating in public opinion polls, and volunteering. Furthermore, the public can redeem their coins for rewards. This should be interesting to see implemented. 
8. The Game Rating and Administration Committee (GRAC)
The GRAC has not given a rating to a Blockchain game in Korea. This will hurt the Blockchain gaming industry in Korea. This is because games that do not receive a GRAC rating cannot be distributed in Korea. It will be interesting to see how they embrace Blockchain gaming moving forward. 
9. AI startups in Korea will incorporate Blockchain and its ledger.
The distributed ledger will record all the decisions, data, and variables made by the A.I. There will be a Korean startup that leads the way in migrating this technology to all companies in Korea. 
10. Corporations and Universities in Korea will add Blockchain training programs for developing and managing Blockchain networks and protocols.
Yonsei University has already partnered with Pohang University of Science and Technology (Postech). Together they will develop an entire Blockchain campus with its own cryptocurrency. In addition, KyungHee University Medical Center will team up with Hong Kong Blockchain startup Sendsquare. They have begun analyzing 9 years' worth of diabetes clinical data previously collected by the center. This project will take around 6 months to complete. The initial objective to analyze the data working to anonymize it. Then they will finally implement the data onto a registry which will be recorded on an unspecified blockchain platform. 
---
John is the Founder of Seoulz. He has covered the startup, tech & blockchain scene for over 7 years and has written over 700 articles regarding the Korean startup ecosystem. John is also a Web Developer and certified AWS Solutions Architect. Email him at john@seoulz.com
All author posts