Agritech startups in Korea have been getting a lot of attention as many hope to become Korea's first Agritech startup to gain Unicorn status. Many of the startups listed below are not only changing agriculture and food production but also bringing transparency and making the supply chain more effective. Moreover, data processing and AI are getting more and more affordable every year which means more room for innovation. Agriculture has always played a major role in Korea's economy. Agritech startups are making agriculture in Korea more sustainable, accurate, and profitable by using modern methods to enhance the farming industry. 
Agritech Startups in Korea
Green Labs 
Green Labs is one of the few agritech startups in Korea that focuses on consultations. The startup was founded in 2017. Their aim is to help new farmers start their businesses through online consultations and sells their output at a higher margin than at traditional markets. This is done through their Farm Morning mobile app. Farmers that have signed up on Farm Morning can sell their harvest through eCommerce site 11st. They have over 450,000 members and hope to raise that number to 1 million by the end of 2022. Recently Green Labs received $30 million in funding from SK Square. 
N.THING

N.THING is an indoor agritech startup in Korea that developed a modular, container-based vertical farming system called CUBE. It also developed the software behind it called CUBE OS. Their aim is to offer a sustainable supply of produce in dense urban or remote locations. They were able to raise their Series B round for $26 million in 2021. They also partnered with Emart, South Korea's largest hypermarket chain. Those interested in seeing their container-based vertical farm can do so at their showroom located in Gangnam. 
NEXTON

NEXTON is an agritech startup that specializes in LED. They are the operators of the world's largest indoor farm equipped with high-tech LEDs and sensors for hydroponic growing. It is an incubator for high-quality vegetables, strawberries, and crops for biomaterials. The indoor farm is 6,700 square meters and does an annual output of 300 tons. In addition, NEXTON is dedicated to growing biomaterial crops that can be used for functional foods or pharmaceuticals (medical hemp). 
ALGA Farmtech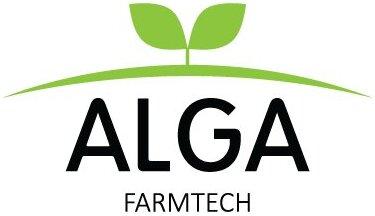 ALGA Farmech is the developer of a plant factory system based on ultra-dense cultivation (UHDC) technology. It can produce 3x the productivity per unit compared to existing vertical farms in Korea. Moreover, they have a 40,000-port vertical farm located in Anseong, Gyeonggi-do which produces 7 tons of vegetables per month. The startup has secured related patents through continuous investment in R&D.
Farm8 

There are not many agritech startups in Korea that have vertical farms inside subway stations. Farm8 has its metro farm located in Sangdo Station on Line 7. It occupies around 400 square meters and produces around 30 kilograms of fresh vegetables a day. Furthermore, most of their produce goes serving their customers who eat at Farm8's cafe. The startup has installed four other metro farms in subway stations around Seoul. 
---
John is the Co-Founder of Seoulz. He has covered the startup, tech & blockchain scene for over 7 years and has written over 700 articles regarding the Korean startup ecosystem. Using Google SEO, he has brought global attention to Korea's tech scene. Email him at john@seoulz.com
All author posts