Competition in the SaaS (Software as a Service) space is increasing as customers are looking for better solutions to their problems. Korea has been known for its innovation in the tech space. Many software companies in Korea have sprung up. Thanks to the easily deployable infrastructure like AWS and readymade website builders like WIX and Shopify, it's possible to get a company up and running in less than a day and start collecting leads. Therefore the SaaS market in Korea at an all-time high with Korean SaaS startups coming up with SaaS solutions for the Korean market. However, most are so busy trying to convert existing SaaS services into Korean that many startups get left behind.
SaaS is Constantly Evolving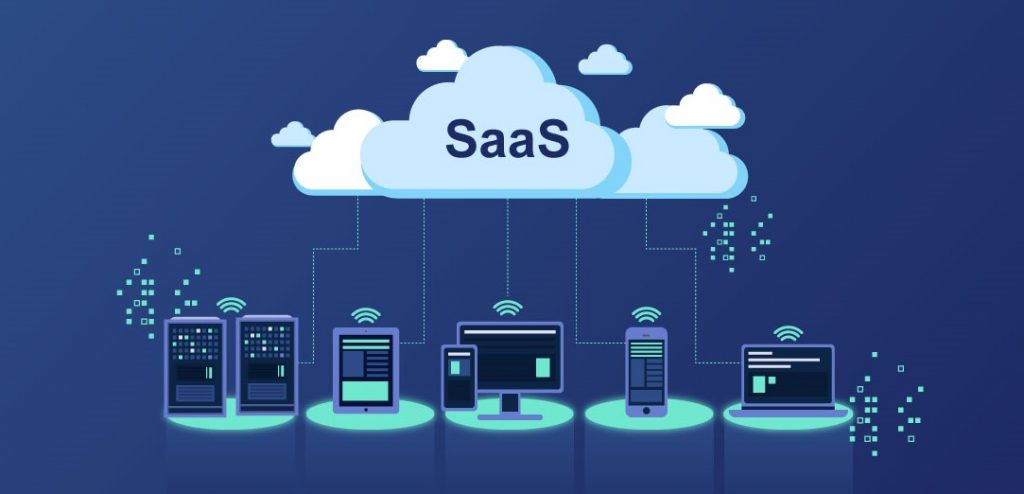 Covering the SaaS scene in Korea, it is clear that once a startup focuses on a service, they don't easily adapt. That is why many of the top SaaS startups in Korea are behind companies to global SaaS companies. Older features like integration, which was once able to generate thousands of dollars in revenue, are now industry standard. Globally, the implementation of new software products now takes less than one working day. However, in Korea, many new innovations first need to be converted into Korean for the Korean market and the implementation takes a few days due to charge as much as they can to the client. SaaS startups and companies in Korea are finding it harder than ever to acquire clients and users. Furthermore, those they do manage to get on the products/services are not as happy as they use to be.
The South Korean Public Cloud Market
It is estimated that Korea's public cloud market will be worth more than $1.5 billion by the end of 2022. This includes all models such as SaaS, IaaS (Infrastructure as a Service), and PaaS (Platform as a Service). Thanks to data centers in South Korea from AWS and Microsoft, many global companies have already entered Korea. AWS and MS have been actively partnering with Korean companies to set up cloud services in Korea. These services include technical cloud consulting, data transfer, migration, and cloud management. Major companies in Korea are also getting into the cloud market. These major companies include:
Samsung SDS
Samsung SDS already has a partnership with AWS, MS, Google, and Alibaba. They provide cloud-related services such as consulting, conversion, operation, and establishment.
SK C&C
SK C&C provides container services for every type of cloud environment. It offers a service that combines many clouds into a single cloud. It manages the single cloud regardless of the cloud service provider. Some of SK C&C's customers include major industries in gaming, distribution, manufacturing, and finance.
LG CNS
LG CNS is working on a hybrid strategy that applies public cloud services and stores data into a private cloud. Their focus is on Korean and foreign companies that want to migrate to the cloud.
Lotte Data Communication Company
Lotte has made partnerships with AWS, MS, Oracle, Salesforce, and Sysco to target the public cloud and hybrid cloud markets. Their customers are mainly in the eCommerce industry with some also coming from the medical and manufacturing industry. They provide a multi-cloud and hybrid cloud service that is optimized for each industry.
POSCO ICT
POSCO made a partnership with AWS to offer consulting and establishment and operation of infrastructure service to companies that are looking to use AWS for robotics, smart factories, and automation services.
SaaS Companies in Korea are Offering the Wrong Products/Services
Global products or services which work great outside of Korea, don't work so well inside Korea. Therefore many SaaS startups in Korea simply try and convert global products or services to better suit the Korean consumer. This is not as effective as building a Korean SaaS product from the ground up. In order to build the right SaaS product or service, startups in Korea need to do a lot of research to better understand customers in Korea.
Once they start to get customers, it is even more important to continue with the research. Many SaaS CEOs and Founder I have spoken with have less than a couple of customer development conversations each month. Learning from customers should lead to companies running tests and experiments every month. However, Korean companies typically avoid risk and usually like to play it safe. Once a company stops innovating, products/services become outdated, or even worse companies end up producing the wrong products.
How Foreign Players Can Dominate the SaaS Industry in Korea
Foreign players are quicker to trying to understand their customers. As Korean SaaS startups do their typical slow approach to innovation, there is a window for a hungry SaaS company to really breakthrough in the Korean market. The SaaS products of today are leaps and bounds ahead of SaaS products of the past few years. However, a vast majority of SaaS startups in Korea are not up to date with these new products or services. More importantly, customers in Korea are unaware of the alternatives. Therefore learning from customers in Korea and getting their feedback is far more valuable than focuses on the acquisition. If your product or service is right for the customers, the customers will come.
Customers in Korea in the end want to go with a product or service that offers the most value. Therefore instead of focusing on getting as many customers as possible, focus on building better products for Koreans.
The 5-Steps to take before Entering the SaaS Market in Korea
Talk to your customers. If you don't have customers, then talk to the customers of your competitors. Companies in Korea don't understand how valuable this is.
Create a database of what the customers want. Many of their requests will not be possible at this moment. However, this does not mean it will not be possible in the future. Many will find out that some of the requests are easily doable and will require very little money. This collection of data will lead you to develop the perfect SaaS solution for customers in Korea.
Focus on quality over price. Koreans are willing to pay a premium if they get the product or service they like. Don't hurt the quality because you want to save some money.
Avoid discounts. While Koreans love discounts, many customers in Korea associate discounts with lower quality which can hurt your brand. If you believe in your product or service, the customers will be there because there are very few places they can go. In addition, your brand will be looked at as a premium product or service which Koreans respect.
Stay up to date on the latest SaaS trends. A SaaS startup in Korea that keeps up to date on the latest SaaS trends will dominate the space. If they keep up to date on the services and do research on whether customers in Korea will like said product/service and quickly implement that service into their will become an unstoppable force in the SaaS space in Korea. Korean companies and even startups move very slow due to a strict working culture where free thinking is suppressed. A strong Global team with innovative thinkers have a legit shot at creating a SaaS unicorn in Korea.
---
John is the Founder of Seoulz. He has covered the startup, tech & blockchain scene for over 7 years and has written over 700 articles regarding the Korean startup ecosystem. John is also a Web Developer and certified AWS Solutions Architect. Email him at john@seoulz.com
All author posts