Seoul is becoming the fashion hub of Asia and before COVID-19, the city brought in visitors from across the globe. Seoul hosts its popular Seoul Fashion week twice a year and once COVID restrictions are lifted and herd immunity is established it is expected to return. Fashion has always been a part of Korean culture and it is now bigger than ever. It plays a huge role in Korea's economic and social landscape, with businesses ranging from retail boutiques to renowned department stores in cities all across Korea. However, since COVID, online Korean Fashion startups are on the rise due to the lack of foot traffic and decrease in tourism.
Thanks to online Korean fashion sites, Korean fashion continues to get global recognition. Korea's startup fashion scene is trending among Korean venture capitalists as well. Record amounts of funding are being raised in Korea for many Korean fashion startups thanks to online shopping and Instagram.
Even before COVID, online Korean Fashion startups were on the rise due to online shopping and social media which connects startups and companies with their customers and also helps trends go viral. Many Korean online fashion startups already have a successful social media strategy that allows them to compete with traditional players who lack a digital footprint. The advantage for Korean startups in the fashion industry is their ability to act instantly on feedback for maximum customer satisfaction.
Who will be the Next Musinsa?
The online Korean fashion platform Musinsa has become a huge success among the young generation in Korea. It went from a trendy Korean fashion startup to now a Korean Unicorn startup. There are exciting things happening in Korean fashion and technology is paving the way for innovation in the retail space. Many fashion startups are looking to become the next Musinsa. As more and more consumers in Korea move online, there will be a rise in demand. Therefore, this is creating a great opportunity for Korean fashion startups to improve sales, digital merchandising, retail experiences, and the ability to connect with their consumers.
The rankings were comprised by the Seoulz staff and are based on 4 factors:
Funding
Market Opportunity
The innovation of service or product
Growth Potential/Scalability
The Top 20 Fashion Startups in Korea
1. Womanstalk

Korean fashion startup Womanstalk is a video commerce platform where influencers can introduce and promote products and gain a share of the sales revenue. It is the top fashion startup in Korea. Womanstalk benefits suppliers, influencers, and customers. Suppliers get marketing resources, influencers make money, and customers get products at the lowest possible price. Womanstalk started in the beauty industry but now has expanded into the fashion/lifestyle industry. They have over 2 million active monthly users and have over 250,000 products currently displayed on their site.
"More than half of online shoppers are already purchasing products using mobile devices and the most powerful and most produced contents on mobile are videos," said CEO of Womanstalk, Kim Kang-il.
Womanstalk has over 100 active influencers that promote and sell products by uploading high-quality content on their SNS. Some of their content gets over 1 million views. Womanstalk has gotten over $100 million in funding from venture capital firms like Korea Investment Partners, Intervest, IMM, and many more. In addition, the WOMANSTALK BApp (Blockchain Application) will be supported and pre-installed in KlaytnPhone by Ground X.
2. ABLY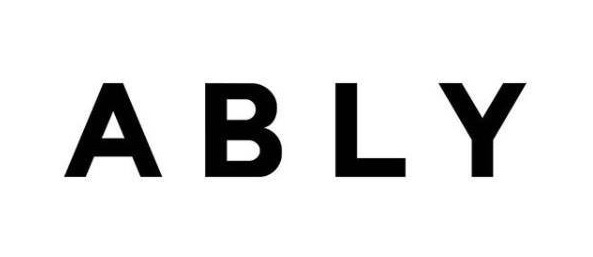 Coming in at #2 is Korean eCommerce Fashion startup ABLY. It provides a personalized recommendation on fashion items and goods based on Big Data. ABLY operates programs for the Sellers and the Partners. Sellers don't pay any form of platform fees. The revenue is recurring from the Partners with the logistic and customer support service fee. ABLY's revenue has been growing since 2018. In addition, the volume of operation loss is getting wider because of their aggressive expansion.
ABLY was endorsed by the South Korean government as a future potential unicorn startup in Korea. The ABLY app is the first shopping app in Korea that aggregates influencer shops in Social Media. The app has over 10,000 sellers, 15 million users, and has a post-money valuation of $250 million. They were able to raise $32 million during their series B round from KDB Bank, LB Investment, Signite Partners, Kolon Investment, and Neoplux.
"To lead the next-generation online commerce innovation, we are preparing to expand the category that encompasses a variety of products such as home decor and handmade products beyond women's fashion," said the CEO of ABLY, Kang Seok-hoon.
3. StyleShare

StyleShare is our choice as the top Fashion Startup in Korea. The platform allows users to learn about the latest popular styles and trends. In addition, users can find out new fashion stories, stylings, and shopping reviews. Furthermore, their feed is updated in real-time and can share your fashion tastes with your friends. The platform can be accessed via mobile and desktop. They have millions of users from over 120 countries. In addition, StyleShare has already been covered by major fashion media like InStyle and VOGUE. It is currently the top mobile fashion app. Therefore, it is becoming Asia's #1 source for not only fashion but beauty as well.
Think of StyleShare as a social network for fashionistas. It is a great platform to share and discover new fashion styles. The best part is that users can purchase clothes through the StyleShare store. Currently, StyleShare has over 5.5 million registered users. Their latest funding round brought in $21 million from Stonebridge Capital, KB Securities, and several other Korean investors, bringing their total to over $46 million.
StyleShare acquires 29cm
In 2018, StyleShare acquired 29cm, which ranks 3rd on our list. They acquired a 100% stake in the company for $28 million. Therefore, both companies are planning to grow together as strategic partners. This is because StyleShare and 29cm have a different customer base.
"The top priority before launching the company was creating a fashion community and now that is what differentiates us from other fashion platforms," said CEO of StyleShare, Ja-young, Yoon.
4. BRANDI

Korean fashion startup BRANDI collects a wide range of Korean fashion items from social media, shopping malls, and brands. They have a web and mobile app that showcases the latest trends in Korean fashion. Furthermore, BRANDI has done over $250 million in sales to date since launching back in 2016. They have also raised over $20 million. BRANDI has done a great job of connecting IT technology to the fashion market. They have helped Dongdaemun come online by building a logistic supply chain to drive innovation.
They offer services like logistics, delivery, and customer response for Dongdaemun fashion sellers in an integrated logistics center. In addition, they have implemented an AI demand forecasting algorithm and same-day shipping services. For 2021, they will focus on providing online and offline showrooms for wholesale and retail sellers.
5. Trenbe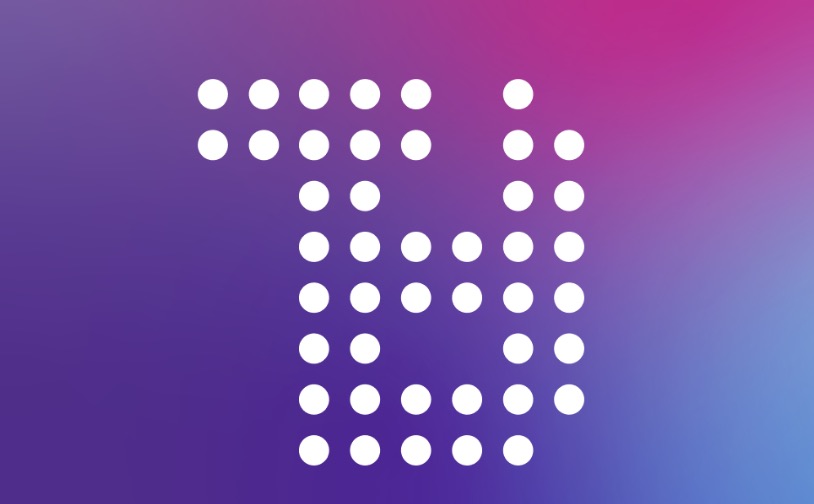 Trenbe is an eCommerce platform that offers luxury goods at affordable prices. They offer the largest portfolio of luxury goods using their big data technology robot called Tren-bot. Tren-bot is able to crawl all data from luxury brand sites to scan to the best deals possible. They now have 2.5 million monthly active users, mostly from the younger generation who are looking for affordable luxury items. To date, Trenbe has raised over $14 million in funding from LB Investment, Murex Partners, IMM Investment, Korea Investment Partners, and more.
6. BALAAN

Korean fashion startup BALAAN is a platform that allows you to get the latest luxury goods in just 3 days at a lower price than overseas. The reason they are able to do this is that BALAAN has made contracts with many European local boutique stores. In addition, they offer a wide range of luxury items for both men and women. Therefore, they sell everything from clothes to accessories to jewelry. To date, Balaan has raised over $10 million in funding.
7. CROQUIS – ZIGZAG

CROQUIS is the startup behind the Korean fashion app ZIGZAG which is an online platform that collects fashion product information from different online shopping malls. In addition, the platform offers suggestions based on its algorithm for optimal recommendations. Their recommendations are based on the data collected from consumer's shopping patterns.
They offer a weekly ranking list that is specialized for each consumer. They also offer the latest fashion trends as well as an option to put items on their wishlist. Furthermore, their app offers a wide range of fashion brands and already has over 20 million downloads. They will break 2 billion in total transactions since their launch back in 2015. The number of monthly users now stands at 3 million. Their focus for 2021 will be to expand into other regions across Asia. To date, CROQUIS has raised over $8 million in funding.
"We strive to provide a step-by-step service that would help the newly entering shopping websites to adapt to the mobile platform," said CEO of Croquis Inc. the parent company of ZIGZAG, Jung-hoon Seo.
8. 29CM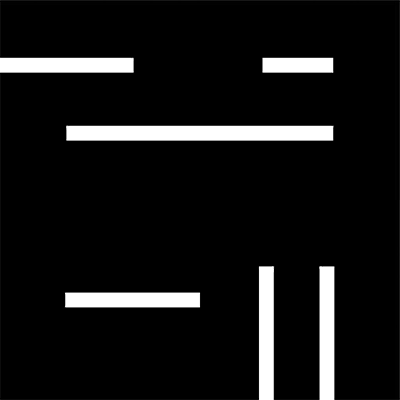 Korean online fashion startup 29cm sells not only sells clothes but also lifestyle goods, home appliances, food, and etc. They started out with fashion to give consumers a unique experience with local Korean fashion brands. They get over 1 million visitors to their site every month.  There are over 2,000 brands on their platform. Their site looks more like a fashion magazine than an eCommerce site. Their mobile app has also won many design awards. Korean fashion mobile app StyleShare is a major stakeholder of 29cm. In addition, they will work together to bring high-quality content and continue to discover new brands and products that will help expand their customer base.
9. GENTLE MONSTER

GENTLE MONSTER is a Luxury Korean sunglasses and fashion brand. They have done a great job of making sunglasses fashionable by using K-pop stars and adding innovation. Last year, GENTLE MONSTER partnered with Huawei to launch a collection of sunglasses with integrated electronics. It has a device that lets users talk on the phone without putting anything in their ears. The bigger news has been the partnership with BLACKPINK's Jennie. Last year, Jennie uploaded a cryptic Instagram post hinting at a possible collaboration with GENTLE MONSTER. It was a part of a new campaign featuring top fashion photographer Hugo Comte.
10. W Concept

Korean Fashion startup W Concept was launched by the Korean eCommerce platform WIZWID. W Concept is the digital marketplace that introduces independent mostly Korean fashion brands to a wider market. They have also started to integrate independent designers from the U.S. and European markets. W Concept does not hold all its own inventory. Instead, W Concept builds partnerships with independently run brands that don't have the resources to do retail on a large scale. Once an order is placed the brands themselves send the items to W Concept who then send the item to the customer.
W Concept is now one of the top fashion retail sites in Korea. They have expanded to markets in China, Canada, and the U.S. W Concept has done a great job of finding the right influencers to raise brand awareness. In addition, their social media is one of their best tools for getting their brands out to the masses. They even have a concept store in New York that showcases the designs of limited collections from popular Korean and other Asian designers. Customers can not go home with the items at the pop-up store but they can scan a QR code and have the items delivered to them.
"With the amount of potential in Korean designer brands, that have been in the market for a long time, I'm very happy to see their aesthetic sense and hard work shining through," said CEO of W Concept's Cecile Kim.
11. RAWROW

Korean online fashion startup RAWROW is an accessory online shop known for its practical designs. They are known for their backpacks, glasses, and luggage. They became popular in Korea through viral campaigns on Facebook. Furthermore, RAWROW did over $9 million in sales in 2018 and they currently export their products to over 13 different countries like China, Singapore, Japan, and Germany.
RAWROW signed a contract to get funding from Shinsegae International which is the fashion arm of Shinsegae. They will now focus on working with Shinsegae and their expertise in global brand management.
"Securing the management know-how and infrastructure to grow the business further is necessary for startups with brilliant ideas," said CEO of RAWROW, Lee Eui-hyun.
12. Brich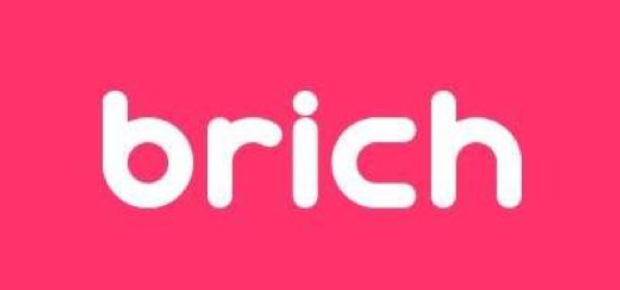 Fashion startup in Korea Brich is an O2O service delivering the latest Korean fashion trends online. Their goal is to deliver a more personalized shopping experience to consumers. They focus on small Korean fashion labels and have already partnered with over 100 brick-and-mortar fashion boutiques in trendy areas in Seoul like Gangnam and Apgujeong. Brich gives these independent Korean fashion brands an online outlet. Therefore now shoppers can see their individual items or browse through the entire collection of brands in Brich.
Brich has raised over $6 million in funding from Korean VC firms such as Intervest.
13. LinkShops

LinkShops is a Korean apparel online shopping mall. They have over 1 million items from over 8,000 stores in Dongdaemun, the biggest offline shopping district in Seoul. Retailers can use LinkShops to shop at Dongdaemun 24 hours a day. Furthermore, they connected with thousands of Dongdaemun wholesalers and retailers to sell on their online platform. There is a membership fee for joining the platform. The newest styles are uploaded on LinkShops by wholesalers for retailers to purchase. In addition, LinkShops will help wholesalers remind them of shortages or if items are out of stock. Therefore think of LinkShops are the largest brokerage platform for the Korean fashion industry.
"Linkshops aims to provide a more convenient and efficient service for both parties," said the Vice-Chairman of Linkshops, Young-Ji Oh.
14. DESIGNNOVEL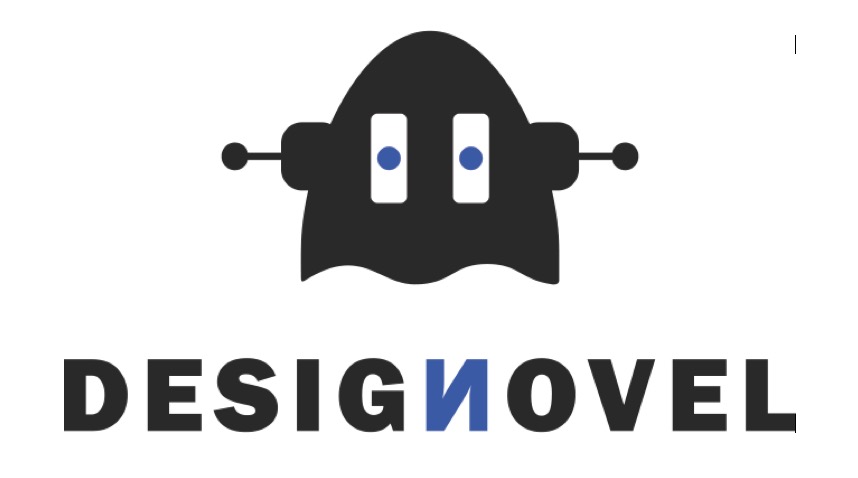 Korean startup Designovel is a fashion AI startup that uses data to offer various solutions for fashion companies. Their technology allows companies to create innovative designs/logos by providing them with data and AI solutions. They have already made partnerships with traditional and emerging fashion brands in Korea. In addition, Deisgnovel offers comprehensive reports on the fashion industry.
The company was the winner of the POSCO Idea Marketplace Best Startup Award in 2019. They have worked with Hyundai in the past who used their AI system to design a hoodie. They have raised over $2 million in funding to date.
"While production skills were developing, design skills appeared to remain the same in the fashion industry. And as Korea's fashion industry largely depends on people's physical labor, there was little room for technology to join. So we thought our skill could contribute to the industry to make a less labor-intensive environment," said CEO of Designovel, Shin Ki-young.
15.  Stripes

Korean Fashion startup Stripes is a Korea-based apparel company that designs and manufactures men's clothing products. They specialize in offering consumers personalized styling services. Therefore, consumers can personalize their clothes to get the right fit. Moreover, they have a website as well as an app. Both allow customers to get tailor-made shirts that fit perfectly. Furthermore, tens of thousands of measurement data are used to offer the best fit possible. In addition, they can even choose their desired fabric
16. JONGDAL Lab
JONGDAL Lab
provides an O2O service solution with a database of fashion subsidiary materials. Their service 'Buja Market' has AI image search technology, so customers can find and get recommendations on the materials they need with only a picture. Furthermore, they focus on forming a database of the offline-based market
Dongdaemun
with IT and AI technology.
Dongdaemun
has 25,000 stores with 2,000,000 fabrics and 240 kinds of subsidiary materials. Their aim is to solve the problems of the offline-based market; complicated supply chain, information gaps, uncomfortable payment, time and expense, etc.
Through Buja Market, customers can search 900,000 domestic fashion subsidiary materials online. The fashion subsidiary materials market is based on an offline market with a closed distribution environment. Many designers and companies have to spend a lot of time and expense to get information about materials and purchases. Therefore, JONGDAL Lab has constructed a database of online and offline fashion subsidiary materials and provides a service that can search and purchase materials online easily. Now, customers can save time and expense through their service.
17. YesNow

YesNow
is a fashion tech startup in Korea that provides recommended personal fit based on body and clothing information using AI technology. Their service has been actively introduced to many fashion companies only after 6 months of release. Their focus for 2021 will be to build a big data platform which can connect data and optimize decision on top of improving business performance.
The main product from YesNow is their AI-based fit advisor called Fit Finder. Fit Finder makes fit recommendations for each part of the clothing. Therefore it ensures an unbeatably accurate sized prediction based on their patented in-house technology to minimize frustration among customers due to the wrong size and to boost CVR.
18. Swatch On

Korean online fashion startup Swatch On sells a variety of unique, high-quality wholesale fabrics. Their aim is to make the process of fabric sourcing as easy as possible. They offer fabric visual guides and great customer service to make the ordering process simple. Therefore, Swatch On serves as a global community for up-and-coming fashion designers, as well as provides access to local South Korean fabrics. In addition, they have a large selection of over 170,000 products from over 2,000 wholesale suppliers based in Korea. In addition, they offer free fabric samples and if a fabric is out of stock they will recommend the closest match possible.
Their focus for 2020 will be to introduce fabric suggestion tools using AI technology and lower prices. They have a large collection of fabric swatches from Dongdaemun. Furthermore, the data contains a photo, detailed descriptions of the material, and a video of the sample being stretched and squeezed. All of Swatch On's clients are based outside of Korea. Furthermore, their biggest client is the United States which represents almost half their sales.
19. Codibook

Korean online fashion startup Codibook is an online shop that offers daily tips on the latest Korean fashion trends. Codibook provides several choices and recommendations from other satisfied consumers. They upload new and different styles of fashion items.  Therefore, once a consumer selects an item of clothing, Codibook will provide a variety of choices to go along with that item. Therefore Codibook becomes your very own personal stylist. In addition, they also have a mobile app that allows users to share items with their friends on social media. Codibook is a one-stop shop for those interested in fashion tips and independent Korean fashion brands.
20. OMNIOUS

Korean Fashion startup OMNIOUS develops fashion image recognition solutions using AI technology. They are able to recognize tags as well as product features such as color, materials, shapes, and print details. Their AI is called Omnious Tagger and it helps companies manage and analyze catalog with tag data. Therefore, fashion startups can offer their online/mobile users a user-friendly search function and a personalized recommendation feature. OMINOUS Tagger offers an accuracy rate of 95% which is 20% better than global competitors. In addition, they have raised $1 million to date from Korea Investment Partners, Mashup Angels, and Big Basin Capital.
HONORABLE MENTIONS
ClosetShare

Korean fashion startup ClosetShare is an app launched by The Closet Company. It allows consumers to earn money by sharing/rent their clothes and accessories in Korea. Therefore, users can share their items on ClosetShare as well as keep track of how much money they have earned and their rental status. In addition, those that apply for both sharing and renting their items are offered shipping and cleaning services through the ClosetShare app. Furthermore, they offer an insurance plan (5,000 won a month) for potential damages or loss of items. Korean VC firm Kakao Ventures has been an early investor in Closet Share.
"Closet Share is an exclusively domestic clothes sharing service that allows one to earn money by sharing one's closet. We provide a fashion sharing experience that anyone can enjoy easily through updated services, including enhanced search functions and curation based on AI," said CEO of The Closet Company, Juhee Seong.
KAESA

KAESA offers sustainable luxury handbags and accessories through its online platform. They are a design company that uses sustainable and ethical materials such as vegan leather and natural plant-based materials. Therefore KAESA is focused on creating luxury products that impact the environment in a positive way. Their handbags and accessories are designed for longevity. Therefore the interior design of each product carefully considers utility, embedding organizational layers, to fuse style with everyday functionality. Their top-selling product line is the Aria Crossbody Bag which doubles as a bag organizer.
The Hair Suit Match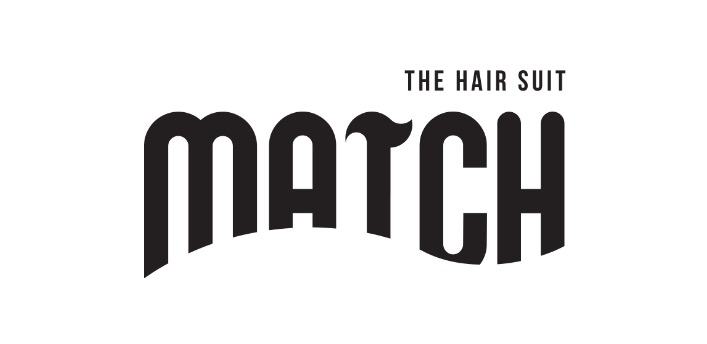 Korean Men's Fashion startup The Hair Suit Match focuses on the craftsmanship of Korean wigs. Korea offers some of the world's best wigs. There is less stigma about wearing wigs in the U.S. and China. Therefore, The Hair Suit Match does not only focus on wigs but also the style. In addition, the startup is affiliated with Premium Barber Shop. In addition, customers will get all the fittings, styling, scalp care, and shaving spa services in a private space.
---
Sue is the Co-Founder of Seoulz. She is the mind behind all of Seoulz' creative direction and visuals.
All author posts