With all the uncertainty regarding Blockchain regulations in South Korea, you would think their Blockchain ecosystem would be dying down. However, that is far from the case. Blockchain adoption is consistently growing in Korea and is a huge part of South Korea's goals for the 4th Industrial revolution. Add this to the fact that Bitcoin has traded above $50,000 in 2021, more and more entrepreneurs in Korea are getting into the Blockchain space. The Seoul Metropolitan government plans to invest over $100 million in the next 4 years to promote early-stage startups that are incorporating Blockchain technologies. Furthermore, industries involved in finance, logistics, health, social media, and IP rights are incorporating these new innovative Blockchain technologies. Since Blockchain startups are linked to the value of cryptocurrencies, the rise in Bitcoin, Ethereum, and etc can directly improve the outlook for Blockchain startups in Korea.
The South Korean government has already invested over $20 million dollars for Blockchain projects in 2020. In 2018 and 2019, there have been big blockchain projects set up by some of the top conglomerates in South Korea. Kakao debuted a Blockchain platform called Klaytn, Line Corporation (Subsidiary of Naver) introduced its own cryptocurrency (Link Token), and Samsung revealed their cryptocurrency wallet for their Galaxy S10. In addition, Korean Blockchain startups are also continuing to drive Blockchain adoption in Korea.
The rankings were comprised by the Seoulz staff and are based on 4 factors:
Funding
Market Opportunity
The innovation of service or product
Growth Potential/Scalability
Here are the top 20 Blockchain startups in Korea you need to know for 2021
1. ICON Foundation (ICONLOOP)

Korean Blockchain startup ICON is the largest blockchain network in Korea. They provide a Blockchain sharing ledger for industries such as hospitals, banks, securities, Universities, and insurance companies. In addition, ICON has its own cryptocurrency token called ICX and is looking to do an IPO sometime in 2021. They will need to first pass a technology evaluation process and preliminary review before they can do an IPO.
It has done projects with Seoul Metropolitan Government, National Election Commission, and Kyobo Life Insurance among others. Their technical partner is called ICONLOOP and it operates in South Korea, unlike ICON Foundation which is a non-profit organization based in Switzerland. ICONLOOP is the developer of Loopchain, a technology to connect different blockchains separately developed by individual companies. It is a subsidiary of DAYLI Financial Group, one of the largest Fintech companies in Asia. ICONLOOP's focus in 2019 will be on IRC16. The IRC16 is a newly added token standard based on ICON's public blockchain network. In addition, they will focus on ICON's Decentralized Exchange (DEX) for p2p exchange between ICX and IRC2.
ICONLOOP has secured over $13 million in funding. Currently, they have 27 companies within their my-ID alliance. These companies include banks, e-commerce companies, manufacturing companies, and security firms.
It is the only cryptocurrency to make the top 50 list among the cryptocurrencies developed by Korean companies. Furthermore, they have strong networks within the Korean government and Korean enterprises.
"ICONLOOP has been solidifying its presence in the Korean Blockchain industry as a technology partner of the Seoul Metropolitan Government, Korea National Election Commission, Korea Financial Investment Association, and Kyobo Life Insurance," said CEO of ICONLOOP, Jonghyup Kim.
Korean Blockchain Startup ICONLOOP to Provide Blockchain-based Art Certificates
ICONLOOP has partnered with Yeolmae Company to provide a Blockchain-based certificate issuance service for Yeolmae Company's ARTnGUIDE platform. The "broof" service of ICONLOOP will record the ownership of the artwork and image in a way that prevents the falsification of the record. Furthermore, the certificate will have a timestamp that displays the image and stamp signature. The records will be public and will have information regarding ownership status and a detailed change of ownership history. The broof issued Blockchain-based digital certificates at the Pohang University of Science and Technology (POSTECH) graduation.
In addition, ICONLOOP has partnered with a job placement platform in South Korea called Saramin to build a Blockchain-based digital ID and authentication ecosystem called MyID.
ICONLOOP in the AWS Partner Network
ICONLOOP is an AWS Partner and will use AWS services like AWS Lambda to build its globally dispersed network of blockchain nodes. Users will be able to run proof of concept and product testing with a separately isolated cloud template. In addition, ICONLOOP will use Route 53 to configure its Global Server Load Balancing and use S3 to store snapshots for data backup and recovery. ICONLOOP will allow global users to easily build blockchains on AWS.
Blockchain-based Mobile Driver's Licenses
ICONLOOP will develop a Blockchain-based mobile driver's license under regulatory sandbox approval in South Korea. They were granted permission by the Ministry of Science and ICT to test their DID technology for driver's licenses. The aim is to fight forgery and protecting the user's data/information. The DID technology is already being used in Korea for contact tracing and authentication of job applicant credentials. The mobile driver's licenses are expected to be released in late 2021.
2. Aergo
Korean Blockchain startups Aergo offers an easier way to adopt Blockchain Technology by building on existing IT and cloud assets. It is marketed as the Blockchain for Businesses and is backed by Samsung. The Aergo platform securely extends business processes and applications while at the same time allowing for the creation of new services. A business will be able to do this while also reducing operating costs. Therefore they will be able to build new trusted business networks. Aergo minimizes costs, delays, and reliance on working with 3rd parties in business transactions. Furthermore, it aims to eliminate manual, error-prone processes, and information redundancy. Aergo has an easy-to-use development and deployment framework that allows developers from all levels of programming languages to build solutions with minimal effort and complexity.
Aergo has deployed Blockchain solutions for clients such as Lotte Card, Korea Exchange, Hyundai Motors, and Shinhan Bank, just to name a few.
Public Blockchain Platform
AERGO was able to raise $30 million back in 2018 from investors such as Sequoia Capital China to develop their open-source platform for distributed services.

Samsung-backed Korean Blockchain startups Blocko focuses on providing a Blockchain system for transaction validation, user authentication, wallet management, and micropayment solutions. Blocko has been working with Bank of Korea to help them use blockchain technology for their financial transactions among consumers.
Blocko builds and supports its hybrid Blockchain AERGO Enterprise which allows companies to build applications and services by sharing data on a trustless and serverless IT ecosystem. AERGO Enterprise offers a greater level of security, scalability, and performance. In addition, Blocko has already deployed over 38 large-scale private and government blockchain solutions. For 2021 they will focus on implementing a Blockchain solution for land registry in South Korea. They have already been working in conjunction with several national institutions such as Korea's stock exchange, the Bank of Korea, Hyundai, and the Korea Electronics and Telecommunications Research Institute.
Blocko has raised over $20 million so far. Some of their investors include KEB Hana Bank, LB Investment, and Dadam Investment to name a few.
"Blocko is one of the few Blockchain companies globally that is actually supplying its platform to a slew of corporate clients. Overseas clients seem to be paying keen attention to our platform that has already been tested enough for immediate adoption," said CEO of Blocko, Kim Won-beom.
Blockchain Credit Management System
Blocko will work with an Islamic Development Bank to build a Blockchain credit management system. The smart credit management system will be based on the Aergo hybrid blockchain. It will have an incentive mechanism that will encourage timely repayments and automatically contribute the fees to insurance pools that cover loan defaults. Furthermore, the system will help both Islamic banks and other financial institutions conduct credit assessments in a secure and transparent manner. This has the potential to have a significant impact on the world of Islamic finance.
Samsung Blockchain Wallet dApp Sourcing Partner
Blocko will look to expand the Samsung Blockchain Service ecosystem in 2021. They are one of the dApp sourcing partners of Samsung. Now developers will have access to list their dApps for Samsung Galaxy devices. The primary focus will be on DeFi applications which have been gaining transition in the Blockchain space.
4. Kasa Korea
Kasa Korea is a Korean Blockchain property tech startup. Their aim is to have digital certificates backing a particular property. Investors will be able to sell digital property certificates through Kasa Korea's Blockchain platform. However, the actual property certificates will be held by Kasa Korea. Furthermore, Kasa Korea has a consortium that includes financial institutions such as Hana Bank, KB Bank, Korea Real Estate Management Company (KORAMCO), Korea Association Information & Technology (KAIT), and Korea Real Estate Management and Trust (KOREIT). All these institutions will use the Blockchain platform to sell and manage data related to real estate management and trust business. The Blockchain platform offers security in issuing, trading, and managing real estate trust certificates. In addition, they have already raised over $20 million in funding from VCs such as Kakao Ventures, Kakao Investment, Bon Angels, and Mashup Angels just to name a few.
"Kasa will collaborate with strategic investors to become Asia's leading proptech startup. We will do our best to launch the service so that anyone can easily and safely indirectly invest in commercial real estate through the Kasa platform," said CEO of Kasa Korea, Ye Chang-wan.
Kasa Korea to Tokenize Real Estate
Kasa Korea has partnered with SK Securities, a Korean financial services provider, to tokenize real estate. They will work together to develop the "Digital Real Estate Beneficiary Distribution Platform" service. Blockchain technology will allow for a secure way to invest in real estate securities not only in Korea but all around the world.
Kasa Korea to Launch a Blockchain-based Funding Platform
Kasa Korea has partnered with Sparkplus, an office-sharing company, to launch a Blockchain-based funding platform that will allow people to indirectly and collectively fund real estate. Furthermore, Sparkplus will open coworking centers in buildings that are on the Kasa Korea platform. Sparkplus already has 12 coworking locations all across Seoul.
5. Medibloc

Korean Blockchain startup Medibloc uses Blockchain technology for the healthcare data system. It is very difficult for healthcare providers to get the complete data of a patient. Therefore this complete data is important for getting an accurate diagnosis for the most effective treatment. Furthermore, MediBloc provides a data integration system that gathers patients' medical information through real-time updates. In addition, the patients are in control of their medical records. The records are kept confidential according to HIPPA regulations. Therefore, the patients are the ones who can grant access to their personal medical data.
MediBloc also offers a secure and transparent data storage system. Therefore, all new entries come with a location and time stamp. The MediBloc system their own token called MEDX which will serve as the primary medium of exchange between all users on MediBloc. In addition, MediBloc has strategic partnerships with many institutions in both the healthcare and financial industries.
Severance Hospital & MediBloc to Build a Blockchain-based Medical Information Platform
Severance Hospital is one of the largest university hospitals in Korea. They will work with Korean BioTech Startup MediBloc to build a medical information platform. In addition, they will build an insurance claims billing platform and a medical data forgery detection system to facilitate the sharing of medical information between individuals.
"We will continue our comprehensive consultation for building a platform with Severance Hospital, which is recognized for its excellent medical team and service," said Co-CEO of MediBloc, Allen Kho.
In 2018, MediBloc raised over $10 million through an ICO and will look to get institutional investments in 2020.
6. Haechi Labs – Henesis

Korean Blockchain startups Haechi Labs is an expert for smart contract audits. There they are more of a Blockchain security company that does security audits on Blockchain companies. They have done audits for Ground X's Klaytn and have worked with them on the launch of their mainnet. Their focus for 2021 will be on their Blockchain SaaS solution called Henesis. Henesis removes technological barriers for companies looking for Blockchain adoption. Therefore, the solution will reduce the time and cost involved with Blockchain development. In addition, companies will be able to easily collect, process, and deliver their Blockchain data in real-time. Their aim is to be an all-in-one platform for Blockchain integration.
HAECHI LABS partners with SK Telecom
The two companies will work together to implement a point of concept (POC) aimed at commercializing Blockchain technology. They will develop a Blockchain-based smart contract system.
"It's essential to make various attempts in many fields to make Blockchain a valuable technology. It's very significant that SK Telecom and Haechi Labs agreed to cooperate to commercialize Blockchain technology," said CEO of HAECHI LABS, Kim Jong-ho.
KODA – A Digital Asset Management Company
Haechi Labs, KB Kookmin Bank, and a Blockchain investment company called Hashed launched KODA (Korea Digital Asset). KODA offers a wide range of services that include:
crypto-assets consignment
Anti-money laundering solutions
over-the-counter transactions (OTC) for corporations/institutions
The CEO of Haechi Labs Moon Geon-ki will be the CEO of KODA.
7. Bloom Technology (Locus Chain)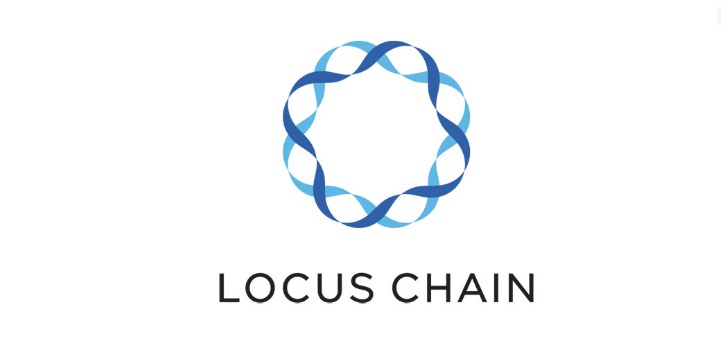 Korean Blockchain startups Bloom Technology aims to speed up transactions on the Blockchain. They are a company that researches and develops Blockchain technology. Their new technology is called Locus Chain technology. It can reduce Blockchain transaction processing time to less than a second. Furthermore, the startup recently did a public test with over 600 nodes to showcase the Locus Chain technology. A single blockchain transaction took less than 0.23 seconds.
"Locus Chain Technology has proved its capability to transact within fractions of a second and thus has reduced the processing time of Blockchain transactions," said CEO of Bloom Technology, Lee Sang Yoon.
Digital Asset Exchange Platform Launched in Dubai
Locus DAX, a digital asset exchange platform launched in Dubai in early 2019. Therefore, users will be able to buy, sell, and trade digital currencies on the platform. In addition, they will also be able to buy digital currency using fiat currencies such as USD and AED. Locus Chain is being aggressive in getting agreements with organizations and governments from different parts of the world. They were also able to enter the Indian market to apply Blockchain technology to the travel and tourism platform called Let's Fly Free.
Locus Chain Foundation now has offices in South Korea, Singapore, Japan, Mauritius, and UAE. Their aim is to become the Blockchain solution for international business and global citizens.
8. Cosmochain (FitsMe)

Korean Beauty blockchain startup Cosmochain is the creator of a Blockchain-based app service called FitsMe. FitsMe is a personalized beauty recommendation service that uses past purchase data and preference data to recommend the best cosmetic products. The Dapp was created to help customers that have difficulties in deciding which cosmetic products to purchase amidst the overflowing information, and to offer content to guide them through their purchasing decisions. They already have attracted over 150,000 users from their beta service. Furthermore, they got $2.5 million in investments from a U.S. hedge fund. Furthermore, Samsung Electronics also selected Cosmochain as an initial DApp partner for its Galaxy S10  smartphone. In addition, the Galaxy Keystore, the cryptocurrency wallet for the Galaxy S10, supports CosmoCoin (COSM), the cryptocurrency used in FitsMe.
9. Carry Protocol
Korean Blockchains startups Carry Protocol is focused on building a sustainable purchase data platform on the Blockchain. Consumers will be rewarded with CRE tokens when they share their purchase data or view ads. Therefore, the consumer has full control over their data and its monetization. Consumers can use the tokens as currency to pay merchants within the Carry ecosystem. Consumers receive CRE tokens from 3rd party advertisers, as payment for accessing the consumer's transaction data Blockchains. Merchants can use CRE tokens to create branded tokens or smart contracts.
"There are few Korean projects currently listed on Binance, and we are the first Korean project to participate in the Binance Community Coin Vote campaign. We are excited to participate and hopefully, there will be more opportunities to reach out globally," said Co-CEO at Carryp Protocol, Richard Choi.
Partnership with Dodo Point
South Korea's largest SMB loyalty platform Dodo Point has partnered with Carry Protocol for a data collection feature that rewards Dodo Point users. This means that whenever a user claims loyalty points at a Dodo store, they can rate the services provided by the store and be eligible for giveaways. Some of these giveaways include AirPod Pros, Starbucks coffee coupons, and reward points. Dodo has over 20,000 cumulative stores and 23 million registered users.
10. Kodebox (CodeChain)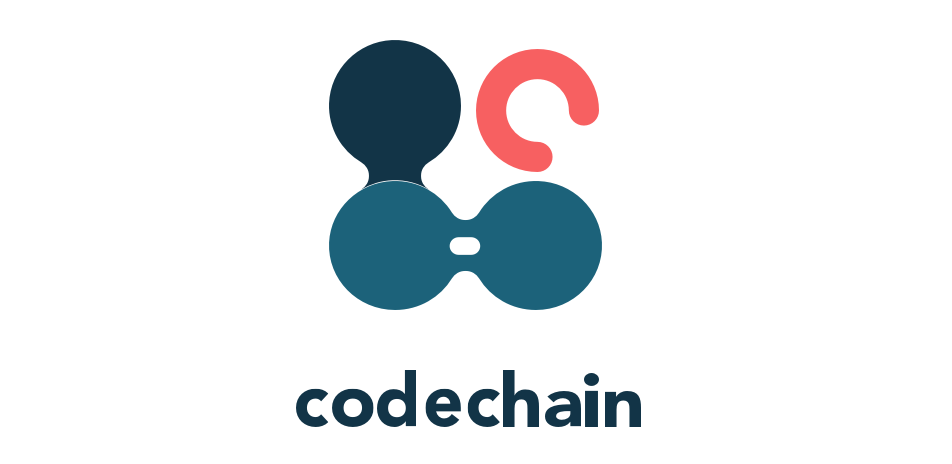 Korean Blockchain startups CodeChain is a Blockchain network with built-in issuance and exchange protocols. They are under Kodebox which is a Blockchain startup focused on the gaming industry. They are building technologies in the form of Blockchain as a Service (BAAS). These are solutions that allow clients to adopt Blockchain solutions into their products. In addition, Kodebox is focusing on launching Korea's first mobile game built on the Ethereum Blockchain. Therefore CodeChain is a crucial part of Kodebox.
Digital assets issued on CodeChain can be programmed and customized in order to comply with the regulations of a particular country.  In addition, their mobile wallet offers a simple verification process, easy-to-use interface, and fast/secure transactions.
CodeChain is the only project that is funded by two of the biggest exchange operators in Korea (Bithumb and Upbit).
11. SuperTree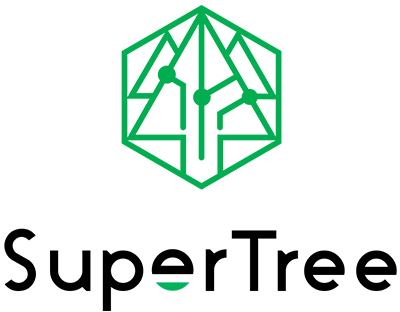 Korean Blockchain Gaming startup SuperTree specializes in the development of Blockchain games. Their team consists of former members of Korean gaming companies such as NHN, Netmarble, and NCSoft. The top Blockchain games under SuperTree include CryptoDozer and DozerBird (launched on Samsung Blockchain Wallet). They are working on a game tournament platform called "PlayDapp," which will allow for real-time competition. In addition, users on the platform will be allowed to directly trade items with other players on the Blockchain. SuperTree has raised $2.5 million during its Series A from Korea Investment Partners and SBI Investment Korea. Their focus for 2021 will be to secure IPs for popular games and develop technologies for Blockchain gaming while at the same time upgrading the development PlayDapp.
"We are planning to increase the level of development of C2C marketplaces and tournaments that are under development and to reach commercialization soon after going through verification at home and abroad," said the CEO of SuperTree, Choi Sungwone.
12. Coinduck

Korean Blockchain startups Coinduck is a cryptocurrency payment service that allows users to pay in Ethereum at offline stores. They are a subsidiary of Chain Partners. They were also incubated by Samsung Electronic's Creative Lab (C-Lab). Therefore you can download their payment system through the Samsung Blockchain wallet app on the Galaxy S10. Users simply enter the payment amount by scanning a QR code that will be placed at the store. Furthermore, their partnership with Samsung will help them expand to a wider market.
S10 users simply need to scan a QR code to pay for their purchases at over 1,000 offline stores, marts, and restaurants. Owners of restaurants or shops get text messages letting them know the transaction has been completed.
"Crypto payments will address the problems that block global customers from purchasing at Korean online stores, and help contribute to increasing the spending of foreign tourists," said CEO of Coinduck, Shin Min-sub.
13. ARTBLOC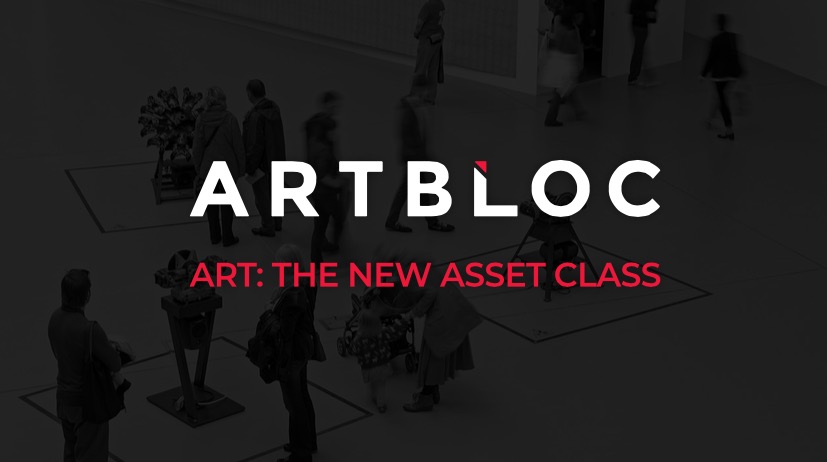 Korean Blockchain startups ARTBLOC has created a marketplace platform where you can purchase and sell fractionalized ownership interests in investment-grade private artworks. Now people will be able to invest in a diverse portfolio of art pieces.  Their aim is to make art investing easier for the next generation of buyers. They are making art ownership factional which means a piece of art will be put into sections. Therefore, this way it will make works of art more affordable to the common consumer. In addition, all ownership and trading will be stored on a distributed public ledger.
Their first test was with David Hockney's work (Pictured Gathering with Mirror). This was the first introduction of fractionalized ownership to the general public. Furthermore, of all the buyers, 71% of them were in their 20s/30s. Therefore this further shows the potential of the next generation of art buyers in the digital space. There is a lot of potential for this project to disrupt the art world. In addition, they open up new markets for artists to showcase their talent and creativity.
"ARTBLOC will seel high-end art to the public. We can sell fractional ownership to normal people," said CEO of ARTBLOC, Jun Kim.
14. FANTOM Foundation
Korean Blockchain startups FANTOM Foundation is a non-profit organization that is building an infrastructure for decentralized global finance. However, they do not use Blockchain but rather an approach called a directed acyclic graph (DAG). They have a DAG-based distributed ledger technology (DLT) that incorporates new methods for scalability with a high-performance virtual machine for a more secure smart contract execution. The network's aim is to build an infrastructure to power smart cities, IOTs, and offer faster payment solutions. Furthermore, it could be a secure and efficient platform for public utilities, medical records, healthcare services, identity storage, and more. Their Fantom Opera Mainnet provides fast and secure consensus.
"At Fantom, we focused on addressing the most pressing issues facing the industry by presenting a new implementation of Directed Acyclic Graph (DAG)-based consensus, and the marked improvement in terms of both scalability and versatility of existing DAGs enable Fantom to build an ecosystem that could be deployed at scale in the real world," said CEO of Fantom Foundation, Dr. Ahn Byung-ik.
Partnership with Afghan Ministry of Public Health
Fantom made a partnership with the Afghan Ministry of Public Health for their Smart Medicine Pilot Project. The pilot project's aim is to solve the country's counterfeit pharmaceuticals problem caused by a lack of proper checks in the supply chain process. Therefore, creating a blockchain certificate with the help of Fantom will create an immutable audit trail to make sure items are not corrupted at any stage of the supply chain.
15. Futurepia (SigmaChain)

Korean Blockchain startups Futurepia is an open-source public Blockchain platform that was developed to help enterprises, businesses, and startups to move to Blockchain.  It is built on a 3G+ consensus algorithm called DDPoS (Dual Delegated Proof of Stake). DDoS solves the security, scalability, and usability issues of existing solutions. Futurepia not only has a mainnet core engine APIs but also other modules like live-streaming, smart wallet, communication network, and P2P Cloud API. In addition, it has won the "Most Innovative Blockchain Award" at the Blockchain Leadership Summit in Switzerland in 2018. Futurepia is part of SigmaChain, a global leader in advisory, research, and development of customized Blockchain technology.
The Futurepia team has also launched a social media reward-sharing DApp called SNAC which has a DAU of 10,000+, in over 40 countries, and is available to download for Android & iOS, as well as their web version. Furthermore, Futurepia offers various user-friendly developer solutions thanks to its PASTA protocol. Therefore, their aim is to bring Blockchain technology to everyday life.
"All the Korean platforms so far have failed to achieve global success. There are a lot of barriers for Korean companies to become global players, but I think Blockchain helps us overcome those barriers," said CEO of SigmaChain, Kwak Jin Young.
16. Scanetchain (InXight)

Korean Blockchain startups Scanetchain develops a decentralized open platform where users can freely define and sell their contents and products for royalty and disclosure fees. Their aim is to bring together products, advertisements, and content to form an interlinked ecosystem of multiple platforms.
The recently launched its new InXight DApp Inxight, its new AR Blockchain platform. Inxight is an open-source platform that combines advertisements, search engines, and e-Commerce platforms. Furthermore, they use AR technology to identify products both online and offline by assigning a scannable market for each product or image.  Furthermore, Inxight uses its SWC token for payments or discounts.
Their "beta" version of their marker scanning reward system will be available in the next software update. Therefore, Inxight aims to change the way people search for things. Scanetchain has been aggressive in entering into a number of strategic partnerships to grow the ecosystem and bring greater value to its users.
17. HUPAYX
Korean Blockchain startups HUPAYX is a crypto payment platform for local merchants. HUPAYX is actively forming partnerships so they can provide crypto payment solutions for over 400,000 stores in Seoul. Therefore, they plan to install the HUPAY (POS) terminals where users of the HUPAY app can make transactions via the HUPAY wallet or by scanning barcodes and NFC connectivity. Moreover, their initial targets will be Duty-free shops and tourist shopping districts like Dongdaemun. Furthermore, the platform has two basic features. One is their service payment feature and the other is a peer-to-peer transfer of crypto assets between users.
18. WeHome

Korean home-sharing Blockchain startup WeHome is looking to disrupt Airbnb in Korea by giving the power back to the guests and hosts. WeHome takes 0% in commissions. Therefore guests and hosts are the true owners of WeHome. Furthermore, the WeHome team has over 8 years of domain expertise in the home-sharing industry. Guests can book a property on WeHome by using their token called HOM token. They also take BTC and ETH. The HOM Token is listed on CPDAX.com. It is operated by Coinplug who is one of WeHome's strategic partners.
19. Payexpress

Korean Blockchain startups Payexpress is a decentralized payment/credit solution. Payexpress guarantees fast settling cycles based on Blockchain technology for small businesses. Once users sign up on Payexpress, an integrated electronic wallet is automatically opened. Therefore users can charge their wallets with a variety of means through an internal digital asset exchange center. In addition, they have an integrated digital wallet solution as well as a Blockchain-based credit & crypto card. Therefore, the more often users use the Payexpress payment module the more mileage they will receive.
Partnership with Korea Commerce Solutions Group
Payexpress has will expand its Blockchain-based payment and mileage service to automated package kiosks and franchise payment systems. They will work with Korea Commerce Solutions Group to enter the Vietnamese market through convenience stores and distribution markets.
"We're able to spread Blockchain-based payment and mileage systems much faster by partnering with Korea Commerce Solutions Group having over 10,000 clients including the POS system in stores. We will create synergy to make it a globally renowned IT solution," said CEO of Payexpress, Jaehyang Kim.
20. Storichain

Korean Blockchain startup Storichain provides narrative content by verified content creators and influencers. Content creators can collaborate with other creators to produce content on Storichain. In addition, Storichain keeps track of who contributed to the platform and how the ownership was transferred. Therefore Storichain is also a digital story asset management system. The platform makes writing fast and simple and can be translated, sold, or even protected by copyright for global expansion. In addition, the platform offers a growth graph that indicates the value of story intellectual property assets for each party(storytellers, crypto investors, readers). If a story IP changes into a movie, investors of early stories will be able to exit.
HONORABLE MENTION
BitHolla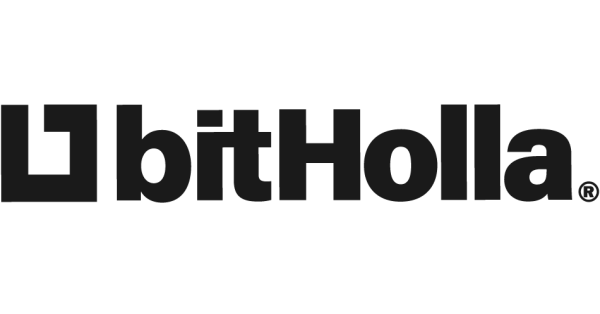 Korea-based Blockchain startup BitHolla is a software startup that offers professional and enterprise-level cryptocurrency and Blockchain online trading services. They are known for their exchange solution (HollaEx), which helps companies run their own exchange. For companies interested in launching their own token, the HollaEx Kit has everything they need for token issuances and launching public sales events and professional trading. Therefore it allows any company to create crypto exchanges fast and bypass technical development costs and exchange listing fees. In addition, it makes it easier for cryptocurrencies to launch initial exchange offerings (IEO) straight to the market.
Xank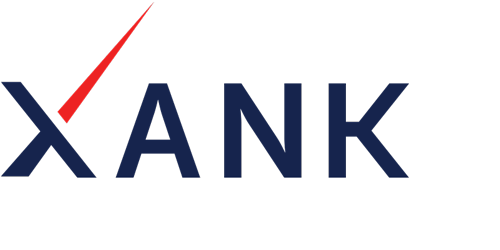 Xank promotes itself as the world's first free-floating cryptocurrency with stable transactions, as well as investment value. Therefore it offers a "stable pay" feature that allows users to also use it as a stable coin. The feature will allow users to spend, give, and hold the free-floating Xank cryptocurrency as a price-stable currency.
---
John is the Co-Founder of Seoulz. He has covered the startup, tech & blockchain scene for over 7 years and has written over 700 articles regarding the Korean startup ecosystem. Using Google SEO, he has brought global attention to Korea's tech scene. Email him at john@seoulz.com
All author posts