With all the uncertainty regarding Blockchain regulations in South Korea, you would think their Blockchain ecosystem would be dying down. However, that is far from the case. Blockchain adoption is consistently growing in Korea and is a huge part of South Korea's goals for the 4th Industrial revolution. The Seoul Metropolitan Government will invest over $100 million from 2020 to 2024 to promote early-stage startups that are incorporating Blockchain technologies. The South Korean government has already invested over $40 million dollars in Blockchain projects in 2020/2021. Some of the top Blockchains startups in Korea have developed their own Blockchain platform and this article will focus on those startups. However, we also cover Blockchain startups for DeFi, NFTs, Gaming, and more so check those articles out as well.
Top Blockchain Platforms in Korea
Klaytn
Klaytn has positioned itself as the Metaverse Blockchain for all. They are one of the few Korean Blockchain startups focusing on the Metaverse. Klaytn is an open-source public Blockchain for those that wish to enter the Metaverse space. Therefore, they are heavily focused on the gaming and content creator industry. Klaytn was launched in 2019 and with it came the Klaytn Growth Fund which helps startups using Klaytn expand into global markets. KLAY is the native coin of the Klaytn network. It uses a unique combination of 3 Blockchains in 1. Therefore, Klaytn has the potential to scale a lot faster and easier.
The Klaytn network offers a metaverse package that comes with customized layer-2 solutions, smart contract libraries, Blockchain explorers, crypto wallets, and an ecosystem of supporting services like NFT marketplaces. Therefore, it is seen as a one-stop-shop for businesses looking to build something in the Metaverse or gaming space.
Klaytn has more than 40 initial service partners in a wide range of industries. This includes healthcare, entertainment, finance, gaming, and more. What separates Klaytn from other Blockchain platforms is that it operates a hybrid infrastructure combining both the benefits of private and public Blockchains. The Klaytn Blockchain can process 4,000 unique transactions a second and has a lower gas rate than Ethereum by 10x.
ICON Foundation (ICONLOOP)

One of the most popular Korean Blockchain startups is ICON. ICON is the largest blockchain network in Korea. They provide a Blockchain sharing ledger for industries such as hospitals, banks, securities, Universities, and insurance companies. In addition, ICON has its own cryptocurrency token called ICX. It has done projects with Seoul Metropolitan Government, National Election Commission, and Kyobo Life Insurance among others.
ICON's technical partner is called ICONLOOP and it operates in South Korea, unlike ICON Foundation which is a non-profit organization based in Switzerland. ICONLOOP is the developer of Loopchain, a technology to connect different blockchains separately developed by individual companies. It is a subsidiary of DAYLI Financial Group, one of the largest Fintech companies in Asia.
ICONLOOP has 27 companies within their my-ID alliance. These companies include banks, e-commerce companies, manufacturing companies, and security firms. Therefore, they have strong networks within the Korean government and Korean enterprises.
"ICONLOOP has been solidifying its presence in the Korean Blockchain industry as a technology partner of the Seoul Metropolitan Government, Korea National Election Commission, Korea Financial Investment Association, and Kyobo Life Insurance," said CEO of ICONLOOP, Jonghyup Kim.
Korean Blockchain Startup ICONLOOP to Provide Blockchain-based Art Certificates
ICONLOOP has partnered with Yeolmae Company to provide a Blockchain-based certificate issuance service for Yeolmae Company's ARTnGUIDE platform. The "broof" service of ICONLOOP will record the ownership of the artwork and image in a way that prevents the falsification of the record. Furthermore, the certificate will have a timestamp that displays the image and stamp signature. The records will be public and will have information regarding ownership status and a detailed change of ownership history. The broof issued Blockchain-based digital certificates at the Pohang University of Science and Technology (POSTECH) graduation.
In addition, ICONLOOP has partnered with a job placement platform in South Korea called Saramin to build a Blockchain-based digital ID and authentication ecosystem called MyID.
ICONLOOP in the AWS Partner Network
ICONLOOP is one of the few Korean Blockchain startups in the AWS Partner Network. They will use AWS services like AWS Lambda to build its globally dispersed network of blockchain nodes. Users will be able to run proof of concept and product testing with a separately isolated cloud template. In addition, ICONLOOP will use Route 53 to configure its Global Server Load Balancing and use S3 to store snapshots for data backup and recovery. ICONLOOP will allow global users to easily build blockchains on AWS.
Blockchain-based Mobile Driver's Licenses
ICONLOOP will develop a Blockchain-based mobile driver's license under regulatory sandbox approval in South Korea. They were granted permission by the Ministry of Science and ICT to test their DID technology for driver's licenses. The aim is to fight forgery and protect the user's data/information. The DID technology is already being used in Korea for contact tracing and authentication of job applicant credentials. Moreover, mobile driver's licenses are expected to be released in late 2022.
Aergo
One of BLOCKO's subsidiaries is called Aergo which offers an easier way to adopt Blockchain Technology by building on existing IT and cloud assets. It is marketed as the Blockchain for Businesses and is backed by Samsung. The Aergo platform securely extends business processes and applications while at the same time allowing for the creation of new services. A business will be able to do this while also reducing operating costs. Therefore they will be able to build new trusted business networks. Aergo minimizes costs, delays, and reliance on working with 3rd parties in business transactions. Furthermore, it aims to eliminate manual, error-prone processes, and information redundancy. Aergo has an easy-to-use development and deployment framework that allows developers from all levels of programming languages to build solutions with minimal effort and complexity.
Aergo has deployed Blockchain solutions for clients such as Lotte Card, Korea Exchange, Hyundai Motors, and Shinhan Bank, just to name a few.
Lambda256 (Luniverse)

Lambda256 is the Blockchain arm of the top Korean cryptocurrency exchange operator Dunamu. They focus on developing BaaS (Blockchain-as-a-service) products for corporate clients. Their Blockchain platform for enterprises is called Luniverse. Luniverse helps companies build and manage private Blockchain systems.
The Luniverse platform was built with dynamic scalability, interoperability, and security in mind. Therefore, it can help organizations across different industries enter the Blockchain space. A business will be able to build its own private mainnet in 24 weeks. In addition, Luniverse offers 46% fewer transaction fees and gas fees when compared to other popular private Blockchains.
Kodebox (CodeChain)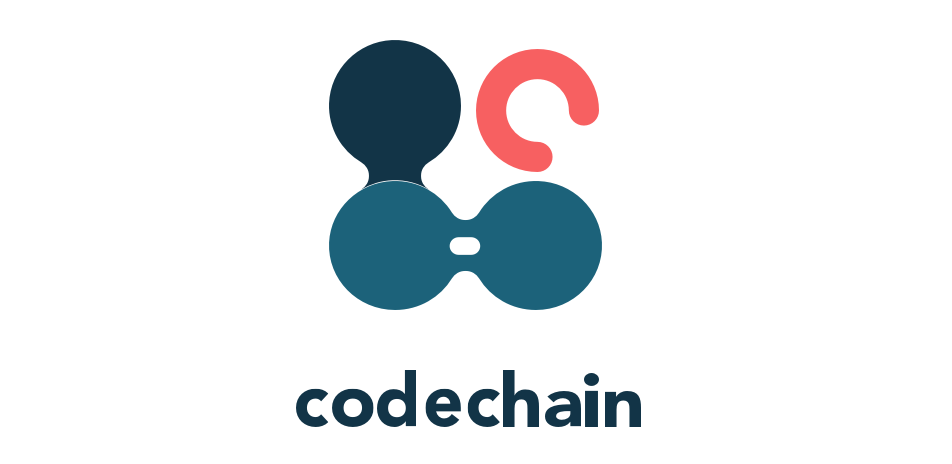 CodeChain is a Blockchain network with built-in issuance and exchange protocols. They are under Kodebox which is a Blockchain startup focused on the gaming industry. They are building technologies in the form of Blockchain as a Service (BAAS). These are solutions that allow clients to adopt Blockchain solutions into their products.
Digital assets issued on CodeChain can be programmed and customized in order to comply with the regulations of a particular country.  In addition, their mobile wallet offers a simple verification process, easy-to-use interface, and fast/secure transactions.
CodeChain is the only project that is funded by two of the biggest exchange operators in Korea (Bithumb and Upbit).
FANTOM Foundation
Korean Blockchain startups FANTOM Foundation is a non-profit organization that is building an infrastructure for decentralized global finance. However, they do not use Blockchain but rather an approach called a directed acyclic graph (DAG). They have a DAG-based distributed ledger technology (DLT) that incorporates new methods for scalability with a high-performance virtual machine for a more secure smart contract execution. The network's aim is to build an infrastructure to power smart cities, and IOTs, and offer faster payment solutions. Furthermore, it could be a secure and efficient platform for public utilities, medical records, healthcare services, identity storage, and more. Their Fantom Opera Mainnet provides fast and secure consensus.
"At Fantom, we focused on addressing the most pressing issues facing the industry by presenting a new implementation of Directed Acyclic Graph (DAG)-based consensus, and the marked improvement in terms of both scalability and versatility of existing DAGs enable Fantom to build an ecosystem that could be deployed at scale in the real world," said CEO of Fantom Foundation, Dr. Ahn Byung-ik.
Partnership with the Afghan Ministry of Public Health
Fantom made a partnership with the Afghan Ministry of Public Health for their Smart Medicine Pilot Project. The pilot project's aim is to solve the country's counterfeit pharmaceuticals problem caused by a lack of proper checks in the supply chain process. Therefore, creating a blockchain certificate with the help of Fantom will create an immutable audit trail to make sure items are not corrupted at any stage of the supply chain.
---
John is the Co-Founder of Seoulz. He has covered the startup, tech & blockchain scene for over 7 years and has written over 700 articles regarding the Korean startup ecosystem. Using Google SEO, he has brought global attention to Korea's tech scene. Email him at john@seoulz.com
All author posts