In order to successfully enter the Korean market, one must understand Korean consumers. Also for those Korean startups and companies looking to expand to the global market, one must understand the international global consumer. What Korean and global consumers have in common is that they respond better to advertisements from brands they know and trust. Therefore it is important to look into marketing companies in Korea to make sure your brand is represented correctly and improve positivity.
Digital Marketing Companies in Korea
Nearly 100% of Korean households have Internet and over 95% of Koreans have a smartphone. Therefore there is a lot of competition among digital marketing companies in Korea. There are over 100 advertising and marketing companies in Korea that specialize in internet/digital marketing. In addition, internet marketing in Korea is one of the best ways to reach Korean consumers. With Internet marketing strategies like Naver/Google SEO, social media marketing, pay-per-click advertising, and content marketing, your business will have a hard time taking off in Korea.
The good news is that there are great advertising and marketing agencies in Korea that deliver valuable content to consumers not only in Korea but around the world. As you will notice a lot of these companies are affiliates of major Korean corporations but we also added boutique marketing companies in Korea for those with a smaller budget.
The rankings were comprised by the Seoulz staff and are based on 4 factors:
Creativity/Content Creation
International Awards/Prizes
Services provided
Market Capitalization
A list of the best 20 advertising & marketing companies in Korea
1. Chiel Worldwide

The top advertising/marketing company in Korea is by far Chiel Worldwide which is the marketing company under the Samsung Group. They specialize in all forms of advertising mainly in digital marketing. Globally they are in the top 20 in regards to advertising revenue.  Furthermore, while their major client is Samsung, they have also worked with Adidas, Coca-Cola, Lego, General Motors, Absolut, Microsoft, and Shell just to name a few. Chiel Worldwide has over 50 offices in 44 countries around the world. Therefore more than 70% of their revenue is generated from markets outside of Korea.
Market Cap: $2.2 billion
2. INNOCEAN Worldwide

Korean advertising agency INNOCEAN Worldwide is the advertising/global marketing unit of Hyundai Motor Group. They have created innovative advertisement videos for Hyundai which has gotten over 200 million views on YouTube. Their headquarters are in Seoul but they have branches in Germany, India, New Delhi, Spain, and Mexico. In addition, INNOCEAN has a U.S. affiliate called David & Goliath (D&G) whose clients include Chicken of the Sea, Universal Studios, HBO, and Jack in the Box just to name a few.
Innocean Worldwide has opened offices in Singapore and Indonesia to target the Asia-Pacific market. These offices will be crucial in penetrating into Southeast Asian markets like the Philippines and Vietnam.
Market Cap: $1.1 billion
3. TBWA Korea
TBWA is a network of 10 global advertising agencies, one of them being TBWA Korea. They have won many awards such as the Korea Agency of the Year Gold Award. Furthermore, they were able to launch Performance by TBWA in 2018, which acts as the marketing company of TBWA Korea. In addition, TBWA Korea partnered with Welcome Financial Group in order to strengthen its service expertise. TBWA Korea specializes in brand consulting, strategy, and reputation. Therefore, those looking for help in advertising, PR, media planning in Korea should work with TBWA Korea. Some of TBWA's clients include Apple, Adidas, Nissan, SK Telecom, Genesis, Shinsaegae, E-Mart, and Coupang just to name a few.
4. Galaxia SM

Galaxia SM is a sports marketing/advertising agency in Korea. They are the largest sports marketing company in Korea that has some holdings in SM Entertainment. They are focused on merging sports with entertainment which they call "sportainment". Galaxia SM manages and consults many famous Korean athletes including MLB star Choo Shin-Soo. They sponsor global sports events and sell sports merchandise. Therefore, they are not just a sports marketing company but also an advertising agency that does events, exhibitions, broadcasting program production, and digital content marketing.
"We expect to develop explosive and exciting new content across various platforms and garner exposure to new areas through the combined expertise of our two companies. We will create added value by extending our scope to events and merchandising, and we will make a great effort to promote the national interest by spreading sportainment via the Korean Wave to the global market," said CEO of Galaxia SM Shim Woo-taek.
5. Asiance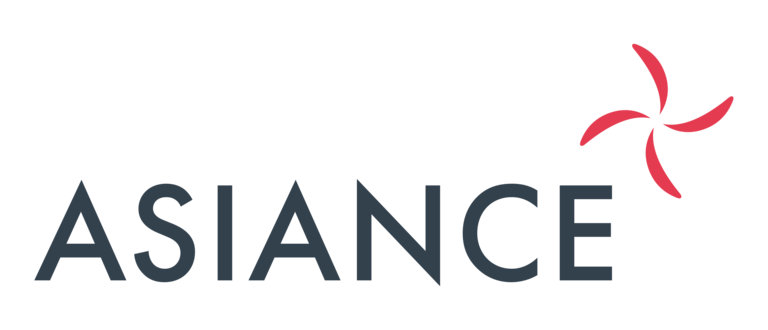 Asiance is one of the top digital marketing companies in Korea. They work with international brands looking to enter the Korean market. In addition, they also have a branch in Japan for those looking to enter the Japanese market. Their focus is on managing web development and multi-channel interactive marketing. Furthermore, their team of technology experts offers innovative solutions and strategies, Korean market trends, and media planning and expansion. They are able to work in English, Chinese, Korean, Japanese, and French. They have primarily worked with global fashion brands looking for digital marketing help in Korea. Some of their clients include Chanel, Dior, Gucci, and Lacoste.
The founders of Asiance are Olivier Mouroux and Bosun Kim. Bosun Kim is also the co-president of the French Tech Community Seoul. They both have been crucial in creating a company that delivers tech innovation, marketing, content creation, and consulting. The company is also the winner of two silver prizes for the Korea Digital Agency of the Year 2019 and Japan/Korea Independent Agency of the Year 2019.
"Global brands now understand the importance of effective localization to deliver a meaningful message to the Korean audience," said Co-founder, Kim Bo-sun.
6. HS Ad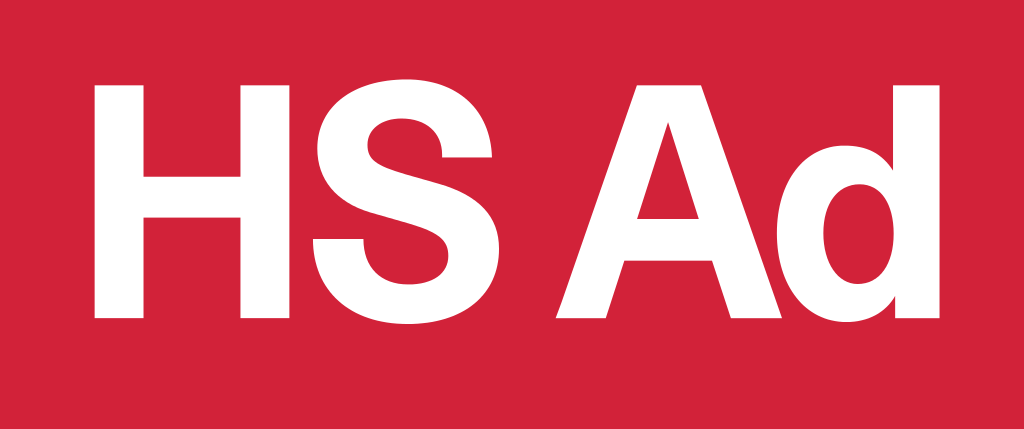 Korean advertising agency HS Ad is the affiliate of LG Group. They focus on creative concept development, mobile advertising, brand marketing, and event space design. HS Ad constantly publishes company newsletters and has been holding the University Advertising Awards since 1988. Therefore, they focus mainly on the Korean market and are a great advertising company for those looking to enter the Korean market.
7. The SMC Group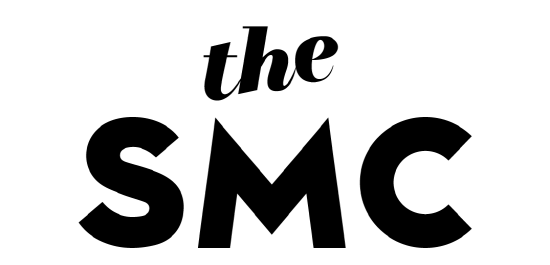 Korean marketing agency The SMC Group has produced over $100 million worth of digital marketing projects for over 100 clients. They specialize in digital campaigns, mobile video production, and overseas advertising. Therefore, think of them as a one-stop-shop for those needing consulting, planning, and content production for digital marketing. They are also creating their own digital content IP, entertainment media, and commerce. Therefore they are looking to become a comprehensive new media company moving forward. Some of their clients include Samsung, Everland, Lotte Mart, as well as Korean startups Mediheal and Socar.
8. INNORED
Korean advertising company INNORED has exported content to over 50 countries over the past few years. Consumers from over 90 countries watched Innored's ads. They provide social media marketing, digital movie creation, and consulting solutions for the Korean market. In addition, they are constantly using the latest cutting-edge technology in their services. Some of these include a log analysis program that embeds code on websites and blogs to analyze post data. Another is a Youtube-linked video diffusion network solution that enables real-time video analytics. Furthermore, as of 2018, more than 350 YouTube video campaigns made by INNORED recorded 400 million views worldwide.
9. Punch Digital Marketing

Punch Digital Marketing is a Korean online advertising agency. They are fluent in English, Korean, and Dutch.  Those looking to enter the online Korean market can benefit from Punch's expert knowledge of Korea's online advertising ecosystem. Therefore, they specialize in not only Google but also Naver SEO and Daum SEO. This is crucial as most consumers in Korea do not use Google as their search engine. Furthermore, Punch Digital Marketing offers social network services in Korea and micro-influencer marketing.
10. Comma Entertainment

Comma Entertainment is a creative marketing agency based in Seoul, South Korea. They provide a one-stop customized marketing strategy service for Korean companies as well as foreign companies. They focus on the importance of having consistent branding across all online and offline assets. Therefore they work with their client's brand guidelines and needs. Comma Entertainment's international marketing strategies take into consideration each country's culture, market saturation, and customer behaviors. Their aim is to maximize potential and increase the brand's future value in new markets.
Comma Entertainment offers a wide mix of marketing such as creative marketing, digital marketing, ATL marketing, BTL marketing, and content production. They have worked with global brands such as Samsung, HiteJinro, Jagermeister, SEBANG, and LG Fashion Mall just to name a few. They have not only exported their content and marketing strategy to Southeast Asian countries but also to the US, Russia, and the Middle East. Therefore they have a wide understanding of marketing not just in South Korea but around the world.
11. PostVisual
PostVisual is one of the few marketing companies in Korea that utilizes VR technology in its advertising. Their biggest success was with the Korean beauty brand Innisfree where they released a VR film that lets you go on a date with a famous Korean actor named Lee Min-Ho. They still continue to create captivating and stimulating VR content for Korean brands. In addition, they constantly release a newsletter of their many upcoming projects. Their other Korean clients besides Innisfree include Daumkakao, Kyobo Life, SK telecom, and Korean startup Socar just to name a few.
Their most successful campaign was Nike Korea's 2018 Air Max campaign. Consumers just need to visit the Nike website and create a personal avatar inspired by Korean street culture. Each avatar came with a random draw number. After they post the avatar on Instagram with the hashtag AIRMAXLINE, they were in the drawing for a pair of Air Max Limited Editions.
"As we launched the campaign, we saw the intended results. Instagram feed without any noise. We strongly believe it was the authenticity of our targets that led this campaign to success," said CCO of PostVisual Euna Seol.
12. G3 Partners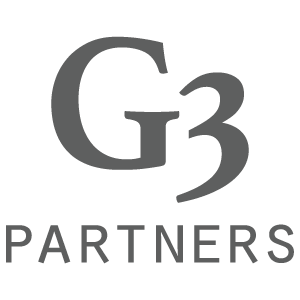 G3 Partners is a PR agency in Korea that focuses on helping Asian startups enter the global market. They focus on helping startups communicate effectively with their users. Furthermore, they have a vast network of investors and strategic partners both in Korea and the US to help startups grow their businesses. In addition, they specialize in marketing strategies, market research, digital marketing, social media marketing, branding, and video production. Therefore, for Korean startups looking to go global, G3 Partners is the perfect match. Some of their clients include successful Korean startups such as Toss and Flitto just to name a few.
13. DDB Group Korea
DDB Group Korea is a Korean marketing company that is made up of DDB, Tribal, and Optimum Media. They specialize in strategy & planning, advertising, and design. The company continues to grow its international client base. In addition, they are experts in the Korean market which can be complicated and quickly changing. Furthermore, DDB Group Korea has access to DDB which has great international talent and experience for Korean companies looking for help in going global. Some of DDB Group's clients include Johnson & Johnson, LG, 3M, Lego, Tsingtao, and ABC Mart just to name a few.
14. PR One

PR One is a Korean PR Agency that provides PR service tools as well as marketing solutions for their clients. They have promoted over 2,100 clients in the past 20 years. Furthermore, they are the winners of the Golden World Awards which is considered the Nobel Prize in the PR Industry. In addition, they won the Korea PR Awards which is a prestigious award in the Korean PR industry. In 2018, PR ONE won the Grand Prize in two categories: Marketing PR and CSR. Furthermore, they specialize in interactive marketing, social media PR, and crisis and risk management.
15. MNCS Korea

MNCS Korea is a digital marketing agency in Korea that specializes in data-driven market research. Therefore, they have a wide network of professionals in Korea. In addition, they have cooperation with Korean law firms, corporate investigators, and security service companies.  In addition, MNCS Korea is known for offering crucial data and support through its marketing services solution called kont3xt. Furthermore, MNCS applies big data technology with some relevant technologies such as Heuristics, Webometrics, and Applied Informatics.
16. LBest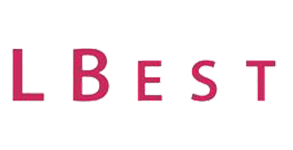 LBest is the advertising and marketing arm of LG. The company was established in 2007 to present a fresh perspective to the advertising market and to even better satisfy LG consumers and clients.
17. McCANN Korea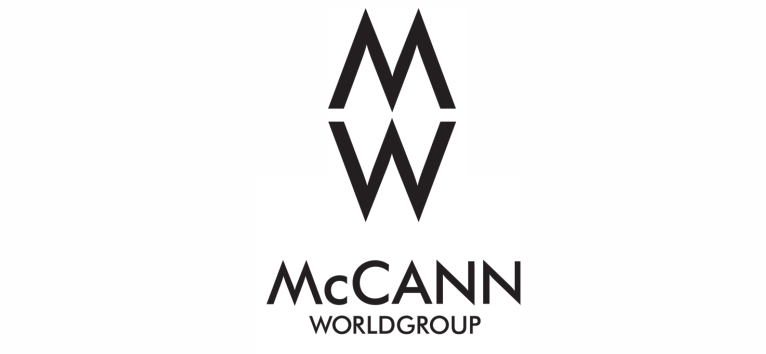 McCANN Korea is a part of McCANN Worldgroup which is a leading global marketing firm providing today's marketers with best-in-class strategic and creative services that meet their brand-building needs across all communications channels. Furthermore, they have over 23,000 employees in more than 120 countries collaborate to integrate advertising, relationship management, promotion/event marketing, design, P.R., health communications, worldwide production, and all forms of digital marketing.
18. Dentsu Korea
Dentsu Inc. is a Japanese international advertising company headquartered in Tokyo. In addition, they are currently the fifth largest advertising agency network in the world in terms of worldwide revenues. Therefore Dentsu Korea has access to Dentsu Inc.'s 45,000 communication professionals in 143 countries. They specialize in market trend analysis, consumer research, and consumer insight analysis for the Korean market.
19. JnJ Interactive Co. Ltd.

Korean advertising and marketing company JnJ Interactive offers loads of reports related to digital marketing for both Korea and China. They have worked with some of the biggest companies in Korea such as Samsung, LG, and Hyundai.  Furthermore, their trend reports are used to better understand the Korean digital market.
20. Neodigm
Neodigm is a marketing solutions company based in Korea. They have been a successful marketing business partner for many clients by providing efficient marketing solutions. In addition, they combine IT technology with marketing to increase efficiency in order to communicate appropriately.
HONORABLE MENTION
HandsomeFISH Korea

\HandsomeFISH Korea is a web agency specialized in building websites for start-ups, brands, listed companies, and global companies and system development.
---
John is the Co-Founder of Seoulz. He has covered the startup, tech & blockchain scene for over 7 years and has written over 700 articles regarding the Korean startup ecosystem. Using Google SEO, he has brought global attention to Korea's tech scene. Email him at john@seoulz.com
All author posts