SaaS (Software as a Service) startups are on the rise as more and more customers use the web for their work. SaaS products and services allow users to access their accounts from any device to continue their work. What makes SaaS so popular is that users don't have to install software on each of their devices. Therefore, all they need is access to the internet and just log in. Users usually pay a subscription fee to use SaaS tools. There are a number of great Korean SaaS startups. It is estimated that over 80% of future apps will be SaaS by the end of 2021. Furthermore, the cloud market in South Korea is expected to grow 20% annually with a projected market size of $2.5 billion in 2021.
What makes Korean SaaS startups so promising is that they have immediate access to the global market and can grow without raising product delivery costs. SaaS products and services are all done online and can be accessed from any browser on any device. Therefore, this allows for network security, easier collaboration, and upfront prices.
We have a separate article on SaaS Startups in Korea dealing with business management software in a separate article. So make sure to check that out as well.
The rankings were comprised by the Seoulz staff and are based on 4 factors:
Funding
Market Opportunity
The innovation of service or product
Growth Potential/Scalability
Here is our list of the Top 10 Best Korean SaaS Startups for 2021
1. Megazone Cloud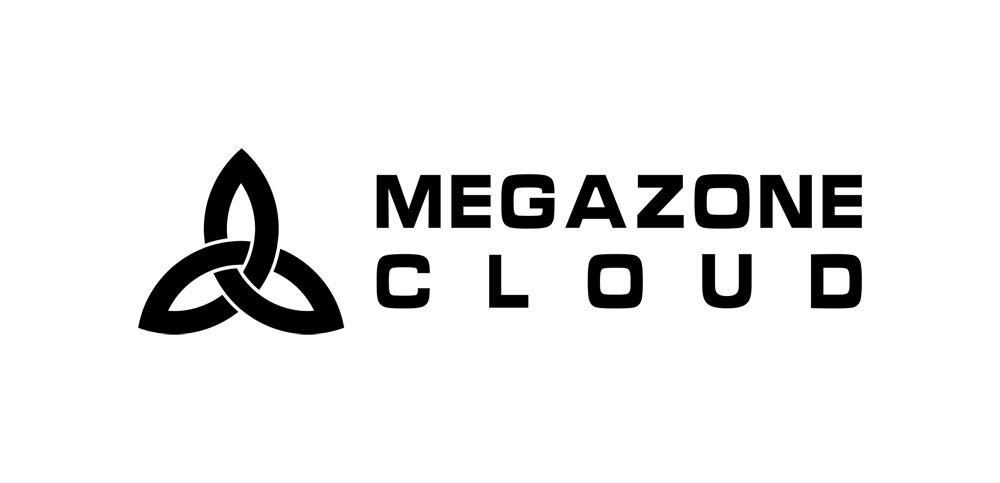 Megazone Cloud is the largest cloud management service provider not only in Korea but in the Asia Pacific region. It is #1 on our list of the best Korean SaaS Startups. They offer business-to-business IT services with their collection of over 1,000 cloud experts. They are Korea's first AWS Premier Consulting Partner and have subsidiaries in the United States, China, Japan, and many more. Furthermore, they do close to $4 billion in sales and their clients range from big companies like Samsung Electronics and LG to financial institutes and startups.
Megazone Cloud and Megazone have partnerships with global vendors within SaaS, PaaS, and IaaS. They were recently able to raise $130 million for their series B round in 2020. In addition, Megazone will look to attract investment for their Series C round in the second half of 2021. The company will look to go public in 2023.
2. Bespin Global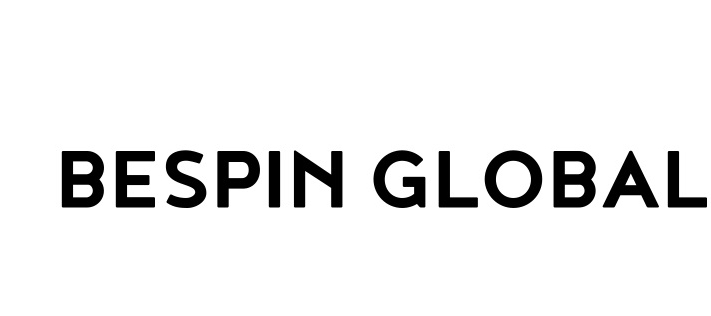 When you think of SaaS startups in Korea, many think of Bespin Global, it is a cloud-specific management service company. Therefore they provide help with business and digital transformation through cloud migration. Their cloud management platform is called OpsNow. Their service supports Alibaba Cloud, Amazon Web Services, Google Cloud, Huawei Cloud, Microsoft Azure, and Tencent Cloud. Therefore they are continuously recruiting and training cloud IT talents. Furthermore, Bespin Global was named in Gartner Magic Quadrant for Public Cloud Infrastructure Professional and Managed Services Worldwide for three years in a row. In addition, some of their clients include Samsung, LG, Hyundai, Amore-Pacific, and PetroChina. Bespin Global has expanded outside of Asia and into the Middle East and Africa.
Bespin Global raised $75 million for their Series C round which brings their total funding raised to $180 million.
Google Cloud Platform Managed Services Provider
Bespin Global holds over 100 Google Cloud certifications in Korea as well as China. They are the first Asian Pacific-headquartered partner to achieve status as a Premier Partner and Managed Services Provider with Google Cloud. They were selected for their capability to operate skilled technical support, having diverse cloud experience, and for making investments in Google Cloud practices. Therefore Bespin Global will offer proactive services to both large and small cloud adopters in not only Korea but all across Asia. In addition, Bespin Global has over 680 customers globally.
"Bespin Global will be committed to more investments to hone multi-cloud management technology and to do more M&As at home and abroad," said CEO of Bespin Global, Lee Han-joo.
3. Cloocus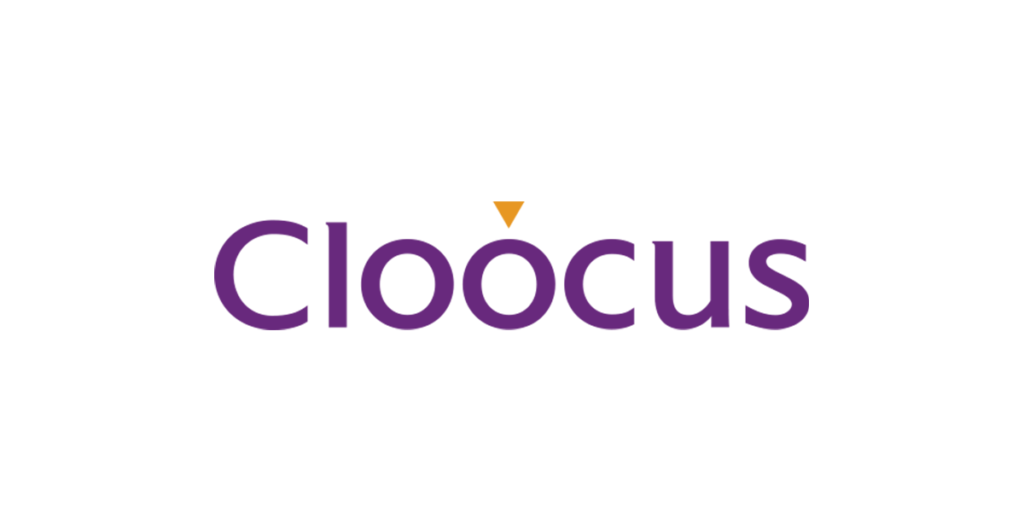 Cloocus is a Seoul-based cloud-managed service provider and cloud partner of Microsoft Azure. They have their own cloud system called Cloud Z with Amazon Web Services (AWS), Microsoft Azure, and Google Cloud. Cloocus has raised over $22 million in funding from SK and Stonebridge Capital. Now the startup is valued at $75 million. They are still seeking more investment opportunities in cloud service firms in Korea and around the world.
SK C&C Acquires Stake in Cloocus
SK C&C is the 3rd largest conglomerate in South Korea. They acquired a stake in Cloocus to create a multi-cloud ecosystem. It is unknown just how much of a stake was acquired, however, it is estimated it was in the range of 15-20%. They will look to speed up the creation of successful cases of cloud-based digital innovation across many different industries. The main focus will go towards the development of AI and big data analysis systems. They will do this by also forming partnerships with cloud-based companies in Korea and around the world.
4. Toss Lab – JANDI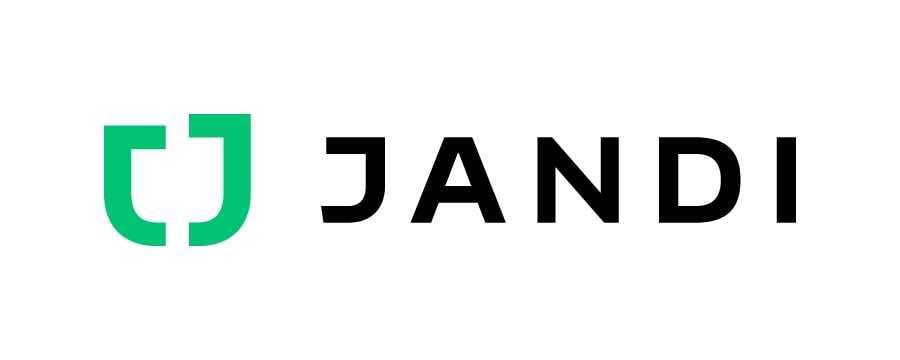 Coming in at #4 on our Korean SaaS startups list is Toss Lab, the creator of JANDI a group messaging platform for companies. JANDI is considered the Slack of Korea. However it is also used in Taiwan, Japan, Malaysia, Vietnam, and U.A.E. Therefore it offers language support for English, Korean, Chinese, and Japanese. On JANDI co-workers can message each other and share files. It is a great collaboration tool in Korea. In addition, it has search functions such as Dropbox. It also provides interesting emoticons and animated stickers much like KakaoTalk. In addition, users can use JANDI for free up to 5GB of storage and if users want more they will need to upgrade to their premium service.
Many Korean tech startups such as Wadiz and VT Cosmetics and enterprises such as CJ and LG CNS are actively using JANDI. Furthermore, Toss Lab is headquartered in Seoul and has offices in Taipei, Tokyo, Kuala Lumpur, and Dubai. Their focus for 2021 will be to continue to improve their SaaS tool development for the Southeast Asian market. TossLab has raised over $12 million in funding through its Series B round from Softbank Ventures, Atinum Investment, SV Investment, SparkLab, Sinhan Capital, and T-Investment.
"Messengers for individuals are on the rise, but they are also widely used in workspaces which cause some problems. We observe the phenomenon not only in small companies but also in larger businesses. We will expand JANDI's business so that it will reach more customers, not only in Korea but also in other Asian countries," said CEO of Toss Lab, Daniel Chan.
5. Spoqa -Dodo Point

One of the few Korean SaaS startups making it big in the retail space is Spoqa the creator of the customer loyalty solution Dodo Point. Users do not have to download apps or carry around a loyalty card. All they need is their phone number (Kakao Talk). Therefore stores can become friends with their customers. Therefore, this allows for free messaging for merchants where they can share their latest coupons and videos. In addition, the customer has the option to block the stores. Dodo has over 10,000 partner merchants and already exceeded 20 million users in Korea. They have raised over $11 million in funding over 5 rounds. In addition, Spoqa also operates:
Automated coupon campaigns for customer retention called Dodo Message
Targeted advertising on social media for customer acquisition called Dodo Ads
Dashboard and analytics services for store metrics called Dodo Manager
Their focus for 2021 will be to expand into the Southeast Asian market. In addition, they are looking to allow users to monetize their data through blockchain technologies, and incorporate that into our services, moving forward.
"Consumers needs are becoming increasingly diverse, and are growing beyond the simple shopping experience. In this regard, Dodo Point is gaining traction with many partners in many different industries," said Co-CEO of Spoqa, Grant Sohn.
6. Odd Concepts

Korean SaaS startup Odd Concepts is a visual intelligence and AI fashion styling service provider based on commerce technology. Odd Concept's PXL is a service that recommends customized fashion products to consumers. They do this by analyzing their individual taste in the category of fashion. They combine state-of-the-art computer vision and deep learning technology to provide accurate results quickly. Therefore, Odd Concepts uses image recognition and search technology as a cloud-based API service. In addition, they have a team of scientists with vast experience in computer vision applications that help with computer vision consulting. Furthermore, they have raised over $8.5 million to date from KB Securities, HB Investment, Kiwoon Investment-Shinhan Capital, Korea Development Bank, and SBI Investment Korea.
In 2020, Odd Concepts took over a Singaporean startup called SEACRUZ that focuses on contextual targeting ad systems based on applied machine learning. Therefore, this will be Odd Concept's first step in their plan to form partnerships with major online commerce players within the APAC region through its verified services.
7. Open Survey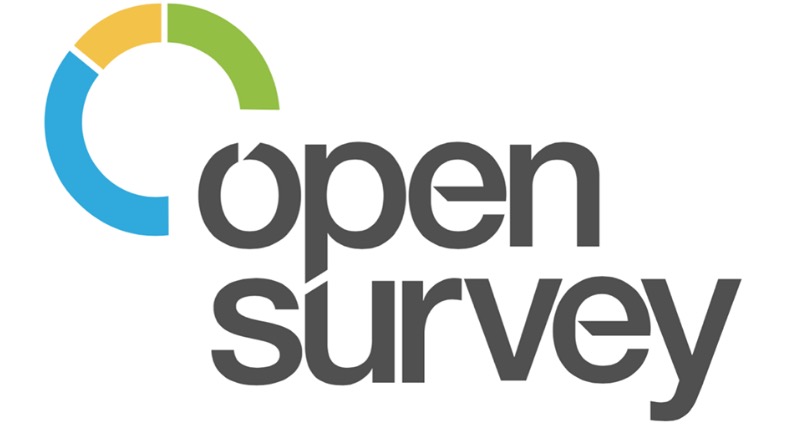 Open Survey operates a survey software platform that helps companies better understand their customers. Therefore, by using Open Survey, companies can gather information about their products directly from the customers. They offer online surveys, automated analysis of the results, and data collection. Furthermore, companies will be able to improve their product or service based on consumer feedback. The survey is made by the companies and they select with demographic and audience they wish to target. In addition, consumers are rewarded for taking the survey with discount coupons and even cash rewards.
The surveys are quick and easy and normally will get back results in under an hour. Open Survey has over 1500 clients which range from Fortune 500 companies to startups in a variety of sectors. They have raised over $6 million in funding to date.
8. Studio XID – ProtoPie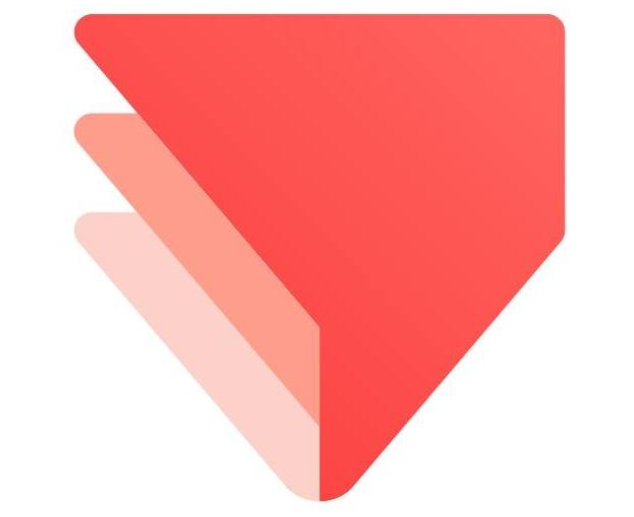 Korean SaaS startup Studio XID is the operator of a code-free interaction prototyping tool for digital products. Now designers will be able to design sensor-aided prototypes and all kinds of digital products without code. In addition, designers are able to import designs from tools like Adobe and Sketch onto ProtoPie. Furthermore, designers can share ideas and design prototypes using ProtoPie Player or ProtoPie Cloud and get quicker feedback. Therefore Studio XID bridges the gap between developers and designers. Some of their clients that are using their tool include designers from global companies like Google, Microsoft, Alibaba, and Nintendo. They have users from over 100 different countries.
ProtoPie is available with a one-year subscription model. Those that would like to test out ProtoPie can try their free trial version. Furthermore, they received over $3.5 million in funding from Korean VC firms such as Korea Investment Partners and Samsung Venture Investment. Their focus for 2021 will be on product development and overseas expansion.
"ProtoPie enables designers to build prototypes for the entire spectrum of digital products, in the easiest way possible without code. This way, we would like to bridge the gap between designers and developers as well as software and hardware," said CEO of Studio XID, Tony Kim.
9. Dabeeo

Korean SaaS startups Dabeeo is a mobile mapping and big data service. They offer indoor and outdoor mapping for places like malls and shopping centers. In addition, the Korean government has used Dabeeo's map data technology. Their focus for 2021 will be to improve the indoor mapping and control systems needed for autonomous robots. In addition, they have already raised over $2 million in funding.
"We will accelerate our ongoing research and development activities like the technology for building the next-generation mapping data, indoor guidance, and control system required for autonomous mobile robots," said CEO of Dabeoo, Joo-heum Park.
10. BabelTop
Those looking for Korean SaaS startups in the translation space should check out BabelTop a professional translation platform that has a 98% customer rating. BabelTop quickly matches users with translators who are the best language experts that specialize in business. BabelTop offers real-time quotes (time and price) after you upload what you want to be translated. Therefore, users can check the progress of the translation using the dashboard on the BabelTop platform. With AI taking over the translation industry. BabelTop focuses on human translations. Furthermore, translators on BabelTop offer translators to build their own specialized portfolios in a particular industry.
"My goal is to provide affordable and high-quality translation for everyone. I hope Babeltop could bring socio-economic value and activate global business," said CEO of BabelTop, Cho Eun-byul.
HONORABLE MENTION
WeCrest
WeCrest offers IP Law firms from around the world WeCrest Suite, a business development tool for IP professionals. They can use WeCrest Suite to grow their client base quickly and effectively. They will be able to find the most relevant clients as well as automate their marketing efforts. Therefore, WeCrest Suite allows IP professionals to work from anywhere through their smartphones and manage their client acquisitions from any device. WeCrest offers an information advantage over other traditional law firms through their data-driven software. In addition, WeCrest allows users to generate rankings of the top filers of provisionally refused international trademark registrations to find clients that are worth meeting.
ZOYI Corporation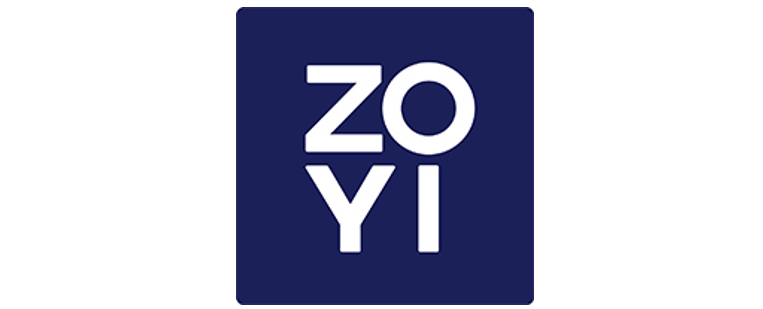 Korean SaaS startup ZOYI Corporation offers e-commerce businesses personalized shopping experiences online and offline. They collect and analyze data across platforms for targeted marketing campaigns. Furthermore, ZOYI is able to analyze offline data through tech solution products Walk Insights and online data with Channel.io. Walk Insights is a big data platform that provides dashboards and insights for online-to-offline retails businesses. Channel.io is a messenger chat plugin to allow e-commerce sites to engage with their users and increase customer acquisition.
PISON CONTENTS – Musicspray

One of the most innovative Korean SaaS startups in the music industry is PISON CONTENTS the creators of the platform called Musicspray to help indie musicians bring their music to the people. They offer a distribution service and support for up-and-coming musicians. The platform distributes music to over 120 countries. They currently have over 5,000 musicians who use the service. In addition, PISON CONTENTS has SoundDex, a system that creates music data that is optimized for global standards. Furthermore, it will allow foreign musicians to enter the Korean market. Their focus for 2021 will be on introducing a service that can track suspended royalties on foreign global music streaming services and collect them which will also protect the musician's copyrights.
"In Korea there's a perception that if you're a musician, you belong to a management company. Despite the globalization trends and popularity of hallyu, Korean artists still struggle when trying to reach out to the world. In Korea, it is not easy to compete with big companies but I hope that everyone can be a musician," said CEO of Pison Contents, Ryu Ho-suk.
---
John is the Founder of Seoulz. He has covered the startup, tech & blockchain scene for over 7 years and has written over 700 articles regarding the Korean startup ecosystem. John is also a Web Developer and certified AWS Solutions Architect. Email him at john@seoulz.com
All author posts