If you visit Korea, especially Seoul, you will see that Fintech is everywhere and has now become a standard practice for many industries. Korean Fintech startups and companies have made the lives of many Koreans a lot easier. Today Koreans can pay their bills, access their banks, and even shop online easier than ever through their smartphones.
$250 Million Fund for Korean Fintech Startups
The Financial Services Commission will set up a 300 billion won fund which is equivalent to $250 million to fund fintech companies. It is their aim to help South Korea becomes a  global testbed for fintech firms. This will be a huge boost for the Korean fintech industry. In addition, the fund will stimulate Korean banks to give out more loans to Fintech startups, SMEs, and firms. Furthermore, the South Korean government is looking to ease regulations and cut red tape to help accelerate the fintech industry in Korea. These regulatory sandboxes for fintech companies that use new technologies like Blockchain, machine learning, and big data will be exempt from tight regulations. Hopefully, this will lead to innovation in the Fintech space and create promising Fintech startups in the future.
Fintech Startups in Korea
South Korea is a great testbed for fintech startups. Some of the top fintech sectors include payment technologies, Robo-advisor trading, and remittance.  Many Fintech startups in Korea can focus a lot on customers' needs. They are continuing to develop products and services that give financial power back to the people. These days financial information and processing are readily available, which allows customers to handle their important financial matters quickly. This means they can conduct instant, frictionless, digital transactions at an unprecedented speed. Fintech has brought a lot of open innovation in Korea.
Since most Fintech startups need to deal with money it is important they gained the trust of their potential customers. We gathered a list of some of the most promising Korean Fintech startups in 2022 and beyond.  We will leave out Korean Blockchains startups for another article. In addition, have a separate article on Korean Fintech Payment startups. This is why Toss, the biggest Fintech payment startup in Korea will not be on this list.
The rankings were comprised by the Seoulz staff and are based on 4 factors:
Funding
Market Opportunity
The innovation of service or product
Growth Potential/Scalability
Top 10 Korean Fintech Startups for 2022
1. Qraft Technologies

Korean fintech startup Qraft Technologies is the creator of two AI-powered exchange-traded funds (ETFs) on the New York Stock Exchange. The two AI-enhanced ETFs are called Qraft AI-Enhanced US Large-Cap ETF and Qraft AI-Enhanced US Large Cap Momentum ETF. Both are powered by AI technology which picks stocks based on its forecast of share price movements and market data. Furthermore, both returned favorable returns in 2021.
The startup specializes in developing and operating deep learning-based algorithms that provide portfolio analysis to financial institutions. Using AI technology. So far, they listed 6 ETFs on the New York Stock Exchange.
Qraft Technologies got a $146 million investment from SoftBank Group. The investment will be used to expand into China as well as the United States. They will work together to work on developing AI-enabled public portfolio management systems for SoftBank.
"We built up credibility as an AI trading platform by cooperating with brokerage firms from early on. It laid the groundwork for us to offer our own products to retail investors," said Kim Hyung-sik, CEO of Qraft Technologies.
2. PeopleFund

Korean Fintech Startup PeopleFund is a Korean peer-to-peer money lender. They partnered with Jeonbuk Bank to gain access to a nationwide commercial banking database that helps it control the quality of loans.  PeopleFund currently rejects about 5 percent of all consumer loan applications. Currently, they are the fastest-growing marketplace lender in Korea in terms of loan volume. Furthermore, PeopleFund has in-house lawyers and solicits the services of external law firms on a need-basis to protect users.
People Fund recently closed a $63 million Series C round led by Bain Capital with participation from Goldman Sachs. This brings their total funding to date to $83 million. The funds will go to hiring AI engineers in order to advance its credit-scoring algorithm and credit scoring system. Their aim is to grow into the #1 player in the Korean non-bank lending market to provide better loan options for Koreans. Moreover, the traditional personal credit loan market in South Korea is estimated to be a $67 billion industry.
"First-tier banks share blacklists of bad borrowers. By having access to such information, we can maintain quality control by weeding out borrowers who are chronically late or are deliberate defaulters," said CEO of PeopleFund, Joey Kim.
3. LENDIT

The top Korean Fintech Startup Lendit a Korean peer-to-peer lending marketplace where investors provide loans (APR 4.5~15%) to creditworthy borrowers in exchange for interest income (over 6% annual return). It leverages technologies to lower the cost of the traditional banking system. In addition, it reduces the volatility of returns through diversification based on machine learning. In addition, the adoption of what is equivalent to the US P2P financing platform Lending Club's secondary market, FolioFN, will enable the higher liquidity of Lendit's platform. Currently, investors in the Lendit platform cannot retrieve any of the principal of their investments or any interest earned until the notes from borrowers reach their maturity date.
Lendit was able to have a massive series C funding round where they raised $44 million from H&Q Korea. They have raised in total over $65 million to date. They will use the fund to update their credit scoring model and zero contact finance platform.
4. Fount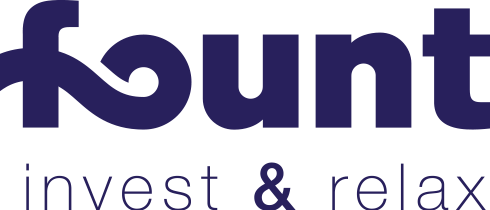 Coming in 3rd on our list is the Korean Fintech startup is Fount a company that helps investors plan and manage their assets in a stable way. It is a Robo-advisor engine that gathers the best mix of assets to invest in. Their Robo-advisor is called Bluewhale. It is able to filter data, see asset clusters, select assets, weight allocations, and make a personalized portfolio for the investor. In addition, they have an AI-powered personal pension service that allows investors to build and manage their pension portfolios. Therefore investors can set up and fund an account whenever they want and be provided with investment advice. The app was co-developed by Fount and Maeil Business Newspaper. The fee for using the service is just .5%. However, other financial institutions usually charge around 1.5%.
Fount has raised over $58.5 million in investments from Hana Financial Investment, Nice Investment, Shinhan Capital, KDB, LB Investment, SmileGate Investment, Korea Growth Investment Corp., STIC ventures, Korea Development Bank, and The Wells Investment.
"The 1% fee could make a big difference in investment returns in the end especially for pensions because they are long-term investments," said the CEO of Fount, Kim Young-bin.
5. Rainist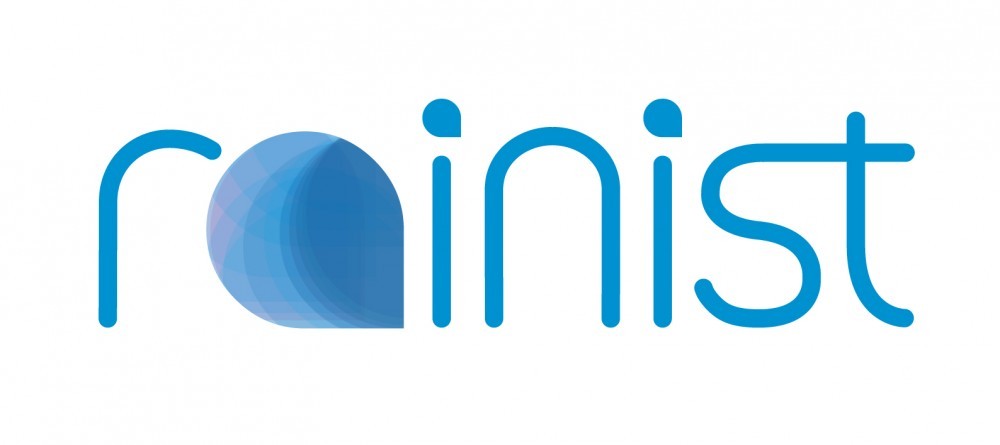 Korean Fintech startup Rainist is the operator of Banksalad which is a financial product recommendation service. Banksalad has attracted over 5 million customers to date. They are looking to become the next-generation asset management platform that also manages peer-to-peer investments and cryptocurrencies. Rainist is an all-in-one money management service that recommends users' financial products and credit cards based on the user's financial status and spending habits. Their service links to the user's bank accounts and credit cards to track their expenses, income, savings, bills, to help them form the best monthly budget plan.
The Bank Salad App
The app offers an open banking platform for users by pooling the user's financial information. Therefore users can now monitor their bank balance and transactions as well as their credit card bills and loan payments on the app. In addition, Bank Salad also recommends financial products such as credit cards, savings plans, loans, insurance products, and pension plans based on the user's financial data and spending patterns. Currently, the app handles over $12 billion a month.
"We will develop the Bank Salad app as a comprehensive platform to recommend an ideal financial solution for each customer," said Rainist CEO Kim Tae-Hoon.
Rainist raised $38 million in funding after their series C funding round. This brings their total funding to $52.5 million. Therefore, the startup is now valued at $250 million. Some of their investors include Base Investment, Kiwoom Investment, KB Investment, Company K Partners, Intervest, IMM Investment, and Stonebridge Ventures just to name a few. Their focus in 2022 will be to give financial information to the people in order for them to make the right decisions. Moreover, since big data is becoming a strong commodity these days, Rainist looks to continue to introduce innovative and creative services by gathering various data.
6. 8percent

8percent is a South Korean online peer-to-peer lending platform. They were the first Korean Fintech startup to get invested by BRV Capital Management. BRV Capital Management is an early investor of PayPal. 8percent was founded in 2014 and they connect lenders and borrowers focusing on medium-interest rate loans. Most of their clients include startups in Korea, small businesses, platform operators, and gig workers. Their latest funding round with BRV raised a little over $38 million.
7. Honest Fund

Next on our list of the top Korean Fintech startups is Honest Fund a peer-to-peer personal loan and investment service provider. Therefore, they provide customers and investors alternative investment and lending services across many asset classes, including real estate, infrastructure financing, and unsecured personal loans. Furthermore, Honest Fund has raised over $18 million in funding and closed its latest Series B round at $10 million. In 2022, Honest Fund will focus on enhancing its services through big data, AI, and recruiting to create an all-in-one investment platform.
"We strive to become Korea's leading alternative investment platform and a technology'driven financial firm that keeps innovating the loan sector," said CEO of Honest Fund, Seo Sang-Hoon.
8. Finda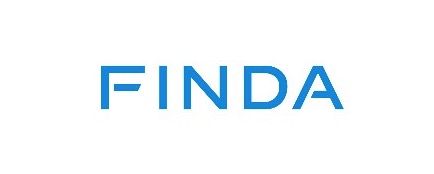 Korean Fintech Startup Finda is a paperless loan platform that is powered by big data. Therefore, the loan platform allows users to get the maximum loan amount and the lowest loan interest possible through their mobile app.  In addition, the app allows the user to take out loans according to those conditions. They were able to raise $10 million in funding to date from Korean VC firms Intervest, Mega Investment, 500 Startups, Translink Capital, and KIA. Their focus for 2022 will be to enhance their service and keep providing information on their web portal regarding financial products. Therefore, have already teamed up with over 50 institutions in Korea.
"We will continue to enhance our service to have none of financial customers lose out of financial information they can fully take advantage of," said CEO of Finda, Lee Hye-Min
9. AIZEN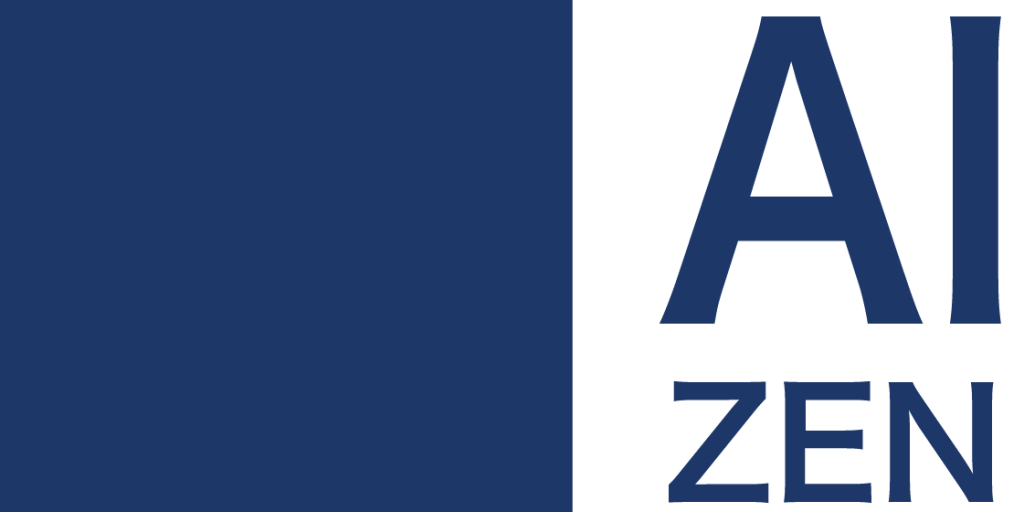 Korean Fintech Startup AIZEN provides business-focused AI applications for finance. They are the creators of an AI engine called ABACUS which can automate big data analysis for key decision-making. AIZEN uses machine learning, deep learning, and predictive models to provide the best possible financial solution. Furthermore, through the ABACUS platform, businesses can automate retail banking and insurance as well as predict financial patterns. Therefore, AIZEN is partnering with many banks and other financial institutions so they can use their platform to decrease risk and increase efficiency.
AIZEN Thas a joint research team at KAIST (Korea Advanced Institute of Science and Technology). They are responsible for doing research on AI with IBM Watson. They are already working with Woori Bank to implement their AI system. In addition, they are working with the Korean government to create better finance systems using AI technology. They have been able to raise $4.2 million for their series B round led by SEMA Translink Investment and Korea Growth Investment. Therefore, their total capital raised to date stands at $9 million.
"We have developed an automatic credit cycle control model using AI. Based on that we are building autonomous banking," said the CEO of AIZEN, Jung Seok Kang.
10. Bomapp

Korean fintech/insurtech startup Bomapp operates a popular mobile insurance management solution. Their aim is to disrupt Korea's insurance market which is ripe for innovation. Currently, Bomapp is Korea's leading mobile insurance solution provider. Therefore, clients can get an all-in-one solution such as monitoring their insurance policies, comparing insurance products, and getting personalized product recommendations. In addition, Bomapp provides insurance planners' personal profiles and career information to allow customers to choose the right planner for them.
Bomapp was a part of Lotte Accelerator's startup Incubation program. To date, they have raised over $7 million from Hana Financial Group. Moreover, they have used their fund to develop new products, advance product recommending algorithms, and automate insurance claims.
HONORABLE MENTION
QARA

Korean Fintech startup QARA uses AI and deep-learning technology (KOSHO) to analyze and predict the financial market. It is a Robo advisor that offers market predictions for the upcoming week. They base their prediction on over 400 million financial market indicators from the previous 30 years. QARA's deep learning engine called Market Dreamer analyzes the stock markets in countries such as Korea, Hong Kong, Japan, Singapore, and the US. Moreover, they are also using Market Dreamer to predict the crypto market.
KOSHO has over 150,000 downloads to date and is available in 5 languages. In addition, their analytics tool Whatisfund.ia will allow users to compare stocks and financial news through related keywords. Therefore, the technology behind the search engine tool for Whatisfund.ai uses Word2Vec and FastText, both strong AI deep learning algorithms.
"Through Whatisfund.ai, we hope to dramatically increase efficiency and ultimately help financial companies build autonomy and convenience in allocating global assets, thereby building their overall competitiveness in the market," said CEO of QARA Luke Byun.
QARA was able to raise $3 million from Nexon's NXC, Mirae Asset x Naver, and Kingsley Asset Management for their series A round.
DeepSearch

Korean Fintech startup DeepSearch is developing a platform with a search engine and a computational engine that is powered by financial big data. Big data in Korea for the financial sector has huge potential. The DeepSearch platform enables investors to delve into desired datasets and topics they want to analyze. Therefore, they will be able to build an investment hypothesis and test it without the complex calculations required by traditional approaches. All you have to do is enter a topic or a keyword phrase and their platform will handle the rest. In addition, they provide B2B financial information services to businesses and industries. For example, last year they partnered with Samsung to integrate their services onto Bixby, Samsung's personal assistant.
"Our job is to impose a structure on raw financial data so that investors would find significance in the database," said Kim Jae-Yun, CEO at DeepSearch.
AIM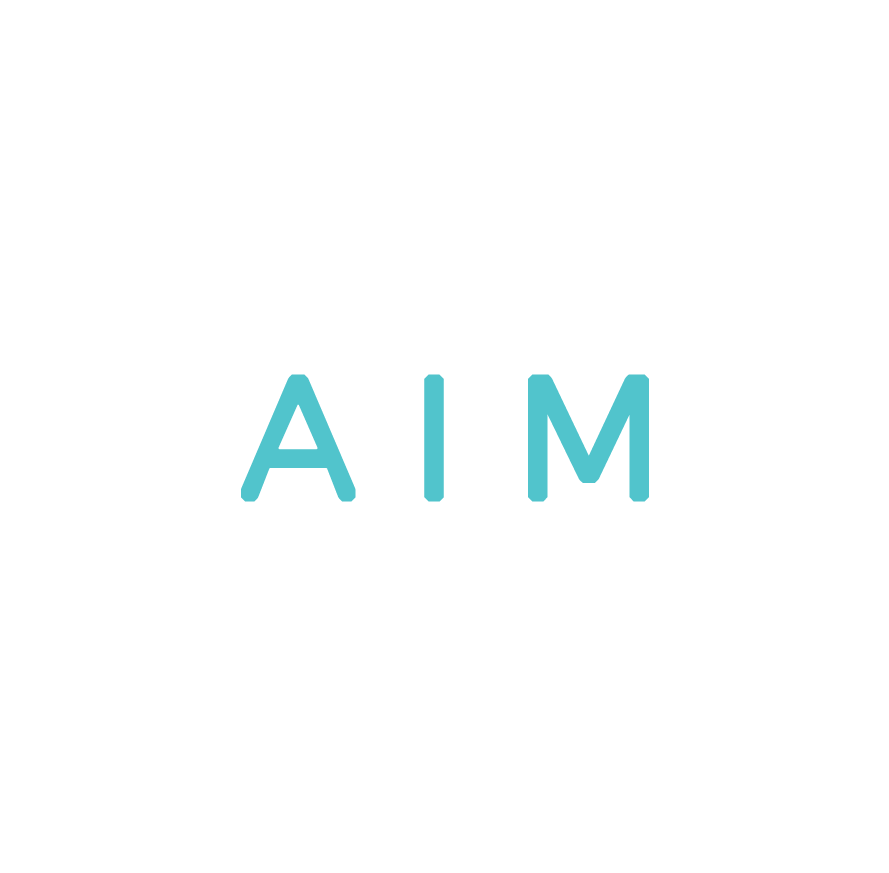 Korean Fintech startup AIM is an automated investment management platform. They combine advanced know-how in mobile technology with big data and computer algorithms. Moreover, their system works with existing investment institutions to allow users in Korea to make trades and investments via their smartphones. In addition, AIM claims they can reduce the cost of trading to 1/40th. This is possible because AIM outsources trading to brokers, who cover the licensing and compliance fees. Their service is called Esther. It made an average of 10%-15% in yearly return on investment.
Users will be asked a few questions so that Esther can get a behavioral bias for their automated investment plan. Therefore, the questions include the user's age, annual income, investment experience, employment status, investment period, the volume of assets, and risk intelligence. Their 2022 plan is to target Taiwan, Malaysia, Hong Kong, Indonesia, and Singapore.
---
John is the Co-Founder of Seoulz. He has covered the startup, tech & blockchain scene for over 7 years and has written over 700 articles regarding the Korean startup ecosystem. Using Google SEO, he has brought global attention to Korea's tech scene. Email him at john@seoulz.com
All author posts