It was only a few years ago that VR was the craze in South Korea. However, it seems that AR (Augmented Reality) is getting more buzz, and Korean AR/VR startups are looking to cash in on this immersive experience. The global AR market is estimated to be worth over $15 billion. Companies all around the world understand that having the world as a background opens the door for new experiences, technologies, and innovation. South Korean VR startups are looking to incorporate AR and MR to give consumers a virtual option to shop. This allows consumers in Korea to have a similar in-store shopping experience from home. This is even more important now than ever before due to the COVID-19 pandemic.
Korea is home to some of the top emerging players in both the AR and VR industries. Here are the top 10 Korean AR/VR startups that are utilizing the MR and AR space.
The rankings were comprised by the Seoulz staff and are based on 4 factors:
Funding
Market Opportunity
The innovation of service or product
Growth Potential/Scalability
The Top 10 Korea AR/VR Startups
1. DoubleMe
Korean holographic reality developer startup DoubleMe offers a 3D capture system called HoloPortal which can convert 2D videos into 3D models in real-time. HoloPortal takes regular 2D videos. Then generates fully animated 3D models that contain both movement and real textures with no need for post-production. They developed a new algorithm that only requires one depth sensor and one PC to holoportation in real-time. DoubleMe is working with major telecommunication equipment manufacturers on global commercial deployment of the 5G-enabled personal holoportation platform. They already have over 300 clients from different industries such as gaming, animation, 3D printing, etc.
Introducing Holoport
Holoport works much the same way as Skype does. Holoport is a free app that can record holograms for 3rd party games, animations, movies, and AR/VR/MR applications via its 3D and Unreal plugins. The aim is to democratize volumetric videos for communication and content creation. Furthermore, they already opened their beta platform for selected partners.
"Volumetric video finally became a consumer Internet technology, and anyone with Skype experiences can use HoloPort for holographic communication," said CEO and co-founder of DoubleMe, Albert Kim.
In 2018 DoubleMe received a $3 million R&D grant from the Institute for Information & Communications technology Promotion.
Supported by Samsung and SK Telecom
In late 2020, DoubleMe was selected for both SK Telecom's True Innovation Program, as well as Samsung's C-Lab Outside program. The startup has gained a lot of traction since COVID as big telecommunication companies are looking for technologies that offer solutions for direct contact with others. TwinWorld, their social holographic reality application, offers both holographic entertainment and teleconferencing solutions. TwinWold can be used as experience centers which are rooms that provide everyday users to meet virtually face to face. So far, there are 13 TwinWorld experience centers that are in operation around the world. Therefore DoubleMe has already partnered with 12 other global telecom operators.
To date, DoubleMe has raised over $12.8 million.
2. Naver Z (ZEPETO)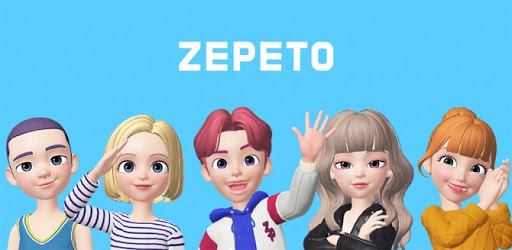 Naver Z is the top AR Startup in Korea. They are an affiliate of Korea's top portal service Naver. Naver Z offers a 3D avatar service called ZEPETO, a 3D avatar creator platform. K-pop groups like Blackpink can use this service to allow fans to see the characters dance and sing. In addition, ZEPETO offers virtual costumes for K-pop groups. They have been able to form partnerships and raise money from some of the top K-pop entertainment companies in Korea. To date, the startup has raised over $11 million from BigHit Entertainment, YG Investment, and YG Plus. Now the startup can get the IP rights for various content and from other major entertainment companies in Korea.
Partnership with DIA TV
Naver Z made a strategic partnership with DIA TV, a multichannel network for online content creators. The partnership will allow these content creators to start producing AR content. A lot of the content will be around extending Kpop fan experiences in a virtual environment. Since ZEPETO already has connections to BigHit Entertainment and YG Entertainment, this allows easy access to BTS and BLACKPINK. Therefore expect a lot more AR content around characterized models of Kpop groups such as BLACKPINK and BTS.
3. FXGear

The top AR/VR startup in Korea is the Korean Tech startup FXGear. It is one of the top computer graphics companies in Korea. They started to focus a lot on AR and VR back in 2012. Now more than 90% of their sales come from AR/VR. Their most successful product is FXMirror. It is a mirror that measures a person's height and body type and displays virtual clothes the users can "try on". Customers can find FX Mirrors in some Lotte Department Stores locations in Korea.
"While the existing FXMirror automatically supports the virtual fitting of outfits in the size most suitable for users, the new physics-based fitting simulation function enables users to try different sizes virtually, compare the fit of each size and select the best size for them, which will help clothes shopper," said CEO of FXGear, Choi Kwang-Jin.
China Expansion
FXGear has expanded to China. They are partnering up with Chixing Network Technology and eCommerce site JD.com. JD.com will use FXGear's mobile virtual fitting service called "Fit N SHOP". Therefore, consumers can create avatars to try on virtual clothes on the JD.com mobile shopping app. They are looking to install over 10,000 FXMirrors in clothing stores across China. Their focus in 2021 will be to look to expand into Japan and Europe.
FXGear also has its own VR headset called NOON which has been selling well in Canada and the U.S.
4. LetinAR
Korean VR startups – LetinAR develops an optical solution for AR smart glasses and headsets. They are the creators of PinMR lens. It offers a wider virtual screen while at the same time offering more accurately expressing colors. It can also show a clear image without dizziness due to its ability to extend the depth of field. Many global smart glass manufacturers see a lot of potential in PinMR technology. Therefore it is very possible that PinMR will at some point replace the traditional optical solutions that are currently out there.
"Compared with all other AR optic solutions, LetinAR PinMR solution offers superior performance. We expect that PinMR Lens will soon replace the traditional solutions," said CEO at LetinAR, Jaehyeok Kim.
Once AR headsets become a lot more affordable to the general public, as well as become socially acceptable to wear. The demand for AR optical solutions will increase. There are many companies around the world developing AR glasses for consumer use. This might take several more years before it can break out in the general market. However, it is a high likelihood that AR glasses will be a major driver in the industry. LetinAR raised $5.4 million in its Series-A funding round which a majority of the funding coming from Kakao Ventures. They got their initial seed money from Naver.
5. Looxid Labs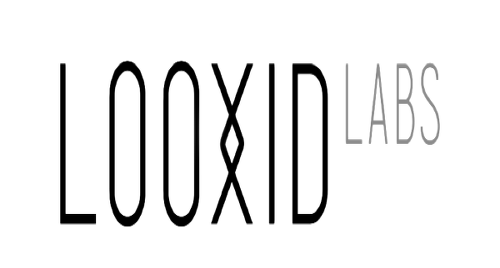 Korean VR startups – Looxid Labs developed the world's first mobile VR headset that is equipped with both eye-tracking and brainwave sensor technologies called LooxidVR. The detachable biometric sensor technology comes with a mobile VR headset, and the company is developing an attachable accessory that works with other VR headsets. LooxidVR uses eye-tracking sensors to track eye movement as well as the size of the user's pupils when viewing content. The company utilizes machine learning algorithms to analyze the VR user's emotional states. Therefore with LooxidVR, VR user's emotional states such as stress levels and gaze attention can be tracked after post-analysis of the acquired brainwave and eye-tracking data.
"The biggest benefit of our VR device is being able to detect the unspoken language of users that could not be tracked before. It is a new and better way of acquiring direct emotive data from consumers," said Looxid Labs CEO Chae Yong-wook.
LooxidVR took home the Best of Innovation Award at CES 2018 and has since partnered with major Korean companies in the advertisement industry. Their focus for 2020 will be VR user analytics solutions and psychological therapy through VR content. This will allow Looxid Labs to build better AI systems for emotion analysis. They raised $4 million in their Series A funding round from VC firms such as Samsung Venture Investment and are working closely with HTC. The VR startup will look to enter the US market by partnering with US companies moving forward.
Looxid Link
Looxid Labs has created a brainwave interface that enables VR users to control experiences simply using their brainwaves. It is called Looxid Link and the first trial version was released in early 2020. It has a foam facial interface with EEG sensors that are built-in. Currently, it is a developer kit that is supplied with its own SDK which supports Unity. Looxid Link includes access to several demo applications that can be used to train user's attention. The end goal is to ensure compatibility between brain-sensing technology and major VR headsets for VR-ready PCs.
LUCY
LUCY is a VR brain training tool for people 50 and above. It helps improve cognitive function by focusing on attention, memory, and perception and gathering data on behavioral responses. In addition, it provides a full health report for the users. It is both portable and easy to use. LUCY comes with a wireless VR headset with AI technology that allows the software to adapt to each individual user. It can be used in homes or as a part of a larger community (elderly care homes/retirement homes).
6. Urbanbase

Korean 3D spatial data platform startup Urbanbase creates VR/AR tools for interior planning and design. They have a patented algorithm that turns 2D floor plans into virtual spaces in less than a few seconds. Therefore they are able to provide a VR platform that allows users to see their potential homes. Not only that, in the VR space, but users can also put in furniture, put up wallpaper, and even change floorings.
They have raised over $6 million in funding from influential venture capitals. They were able to get over 50 partnerships with furniture and home appliance companies. Therefore they have over 8,000 items available on their VR platform. They are also working with real estate companies to offer VR space tours for apartment buildings in Korea. Their plans for 2021 will be to expand out of Korea and into other Asian markets.
"We intend to grow into a core platform in the upcoming age of VR by perfectly recreating environments around the whole world," said CEO of Urbanbase Jinu Ha.
7. CLO Virtual Fashion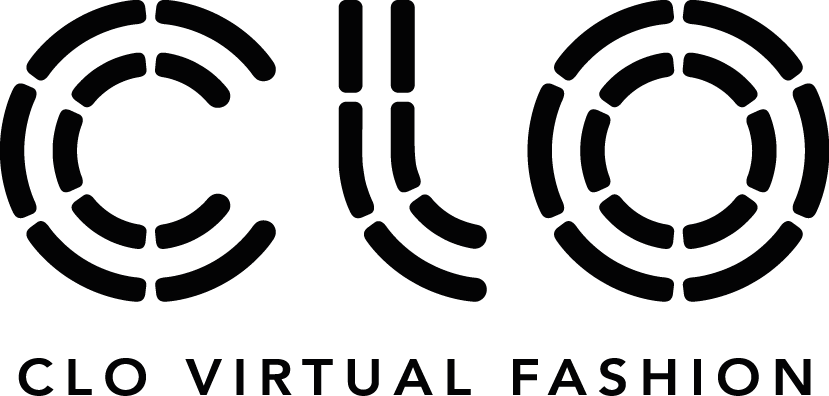 CLO Virtual Fashion is a 3D fashion simulation specialist that offers an end-to-end solution through the virtual simulations of garments. They are able to gather big data on designs and trends for their clients. Some of their global clients include Adidas and Hugo Boss. The company now has over 170 employees in offices all around the world. They have raised over $5.4 million to date from their Series A and B rounds.
"Our company has 70 3D designers, with experience in fashion design, tech design, and patternmaking, so they are the first tier of users to test it all out…We like to see our software as a Minecraft of fashion design," said CEO at CLO, Simon Kim.
CLO first made waves in South Korea when they launched the AR Smart Mirror. The AR Smart Mirror integrates CLO's BENEFIT BY CLO 3D avatar creation and their virtual fitting application programming interface. In addition, the AR Smart Mirror incorporates LG's touch screen signage. As well as, an automatic body scanning technology using a 3D camera that is placed at the top of the mirror. Users simply need to step up to the AR Smart Mirror and it will automatically scan your body. Then it will generate a real-time customized avatar using AI technology. Then the AR Smart Mirror can be your personal virtual fashion assistant. It will suggest the right sizing of the clothes and create a 3D version for the avatar to try on. Therefore users will be able to check the fit in real-time.
"We are honored to partner with LG in introducing AR Smart Mirror to the world for the first time. As the world's leading company in 3D garment simulation, CLO Virtual Fashion will continue to innovate, leading the field of fashion tech," said CTO of BENEFIT BY CLO, Sean Jeon.
The AR Smart Mirror Platform
With the AR Smart Mirror Platform, customers will be able to buy their clothes online. Furthermore, the platform will also provide valuable data about garments, designs, and the latest trends.
8. MARVRUS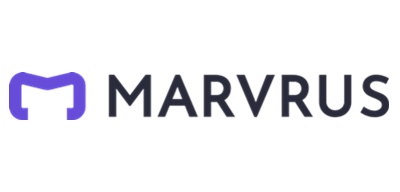 MARVRUS is a VR Content startup that developed a VR Teleport English tool called SPEAKIT. It uses realistic content using VR, the solution exposes the learners to real-life situations such as making hotel reservations, visiting the immigration office, attending schools abroad, and doing a job interview. Therefore it uses images and videos taken from real situations and allows users to speak with native English speakers. Therefore learners can practice real-life situations over and over again from the comfort of their home. SPEAKIT has over 100 episodes in cities like New York, London, and Sydney. It is the ultimate immersive VR learning program.
"The basic idea of SPEAKIT is that users can go abroad to learn English in a second. Based on realistic content using VR, the solution exposes the learners to real-life situations such as making a hotel reservation, visiting an immigration office, attending a school overseas, or having a job interview," said the CEO of MARVUS Lim Sera.
AI Voice Recognition Technology
The students wear VR headsets that are attached to a smartphone. The VR tool allows students more personalized feedback using voice processing technology. They have their own emotional AI technology that is capable of analyzing the user's voice, pronunciation, and intonation. In addition, it can analyze the user's facial expressions and feelings like fear or nervousness. This technology will be even better with 5G technology. Since the COVID-19 pandemic, there has been a huge demand for non-contact education solutions. MARVUS is already in China and Japan and will be looking to expand to other countries. The company is clearly showing a new direction for the future of education.
9. Gaudio Lab

Korean VR startups – Gaudio Lab is the creators of a Gaudio Sol SDK which is an audio software development kit. Their software can be used to incorporate interactive sound into 360-degree content. The Gaudio Sol SDK is a binaural renderer that supports First Order Ambisonics, Higher-Order Ambisonics, and the company's GA5 audio format. In addition, it has low latency and does not put a strain on low-end devices. They offer interactive, immersive, and data-rich sound experiences.
"Livestreaming, high-fidelity spatial audio will bring a totally new level of presence to live events. Through the magic of VR, you can now experience the sound of concerts, eSports, and team sports as if you have the best seat in the house," said CEO and co-founder of G-Audio Lab.
Gaudio Lab showcased the Sol SDK at the Augmented World Expo.  In addition, they have gotten funding from Korean VC firms such as Korea Investment Partners, LB Investment, SoftBank Ventures, and Capstone Partners.
Partnership with the Thirteenth Floor
Gaudio has partnered with cinematic VR production company Thirteenth Floor. They plan to work and develop together to deliver hyper-realistic immersive experiences to viewers featuring a new level of quality. The experience will allow for synchronized immersive video and spatial audio that responds to the viewer's head movement. In addition, this will give a higher level of realism and reduce motion sickness.
10. Reality Reflection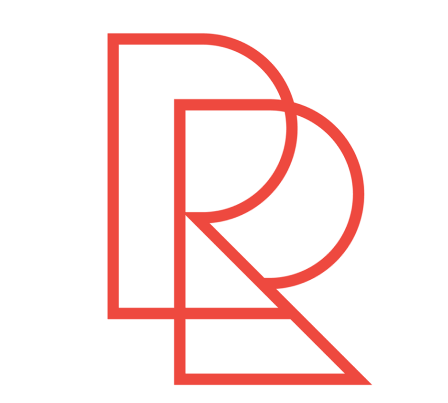 Korean VR startups – Reality Reflection is a digital human R&D lab and a VR content studio that can create a 3-D avatar of yourself or other virtual characters. The studio is filled with 160 DSLR cameras that scan the body and face of people to generate 3D virtual images. The startup is also creating an AR game called Mossland by raising funds via an ICO. The game allows players to buy and sell virtual property using their currency called Moss. Therefore, users will be able to own buildings and property they would not in real life.
Reality Reflection won a little over $450,000 in a competition for startups that utilize 5G connectivity.  In addition, the startup got funding from 500 Startups, Stonebridge Capital, and SK Telecom. Their focus in 2021 will be to continue to build up their 3D human scanning technology and real-time photorealistic rendering technology. Furthermore, they hope to develop the most realistic AI avatar by the end of 2021.
HONORABLE MENTION
RECON Labs

One of the hottest Korean AR/AR startups has to be RECON Labs who has gotten investments from both Naver and Kakao. The startups aim to revolutionize the AR commerce market by reducing the cost and time for companies looking to 3D model their products. They can reduce the 3D modeling price to around $40 while shortening the modeling time to around 2 hours for a single product. Their solution is called AseeO can extract around 100 photos from a video that offers a 360-degree view of a product. It can then automatically generate a 3D model for AR conversion. In addition, RECON Labs can provide AR services through web browsers instead of apps which can save companies thousands of dollars in app development fees. To date, the startup has been able to raise $450,000 in seed funding.
JoyFun

JoyFun
creates VR content in South Korea. They are one of the few Korean VR Startups that focuses solely on VR content. They develop content based on VR and MR technology. JoyFun has the world's most accurate and fastest technology for extracting human skeleton information by just using a camera. Their main product is called JoyFitness and is uses unmanned AI Personal Training content that can be used in the gym. It uses the extracted skeleton information to develop a home training content. Therefore, users can learn and work out without the help of a human fitness trainer. In addition, JoyFun has created JoyCrowd, a crowdfunding platform to accelerate the advancement of VR technology.
Visual Camp

Korean VR startups – Visual Camp specializes in eye-tracking technology. Eye-tracking or "gaze analysis" can be used in many fields such as smartphones, VR/AR head-mounted displays, retail, driving, and other online services. Visual Camp supplies VR/AR mobile eye-tracking software and looks to become the first creators of mobile eye-tracking technology. Not only VR eye trackers but they also have the lightest portable eye-tracker which can be embedded into a remote computer or laptop. Therefore, their eye-tracking technology can be applied to many industries such as health, education, gaming, and automotive.
Visual Camp has been working closely with a Korean automaker to incorporate their eye-tracking technology. The company has won both the V-Award at the VR Expo 2019 and the Prime Minister Award at the Korea Multimedia Technology Awards for their eye-tracking technology. Visual Camp is one of the companies supported by the K-ICT Born2Global Center. In addition, they launched a visual analysis solution called True Gaze which they hope to take to China and the U.S. markets.
"The real value of eye-tracking technology comes from analyzing gaze data. We will expand distribution to major countries such as China, Japan, and Europe after its launch in Korea and develop it into the best analytical solution widely used in the global market. We will not only enhance its quality on the VR base but expand its market by combining the technology with various devices such as mobile phones," said the president of Visual Camp, Seok Yun-chan.
THIRTEENTH FLOOR

Korean VR startups Thirteenth Floor makes and distributes cinematic VR content and interactive VR content, all optimized for the 5G era. They are known for creating high-quality/real-life cinematic VR content of travel, music, extreme & motorsports, and mental health care. Their spatial audio recordings and original UI/UX designs allow for a great immersive experience for users. Furthermore, all their content is created in-house by a group of VR experts who have worked for companies like CJ, SBS, and Nexon. In addition, they have opened their Canada and UK branches and expanded their business scope to the global market through strategic partnerships with global leading companies.
Introducing STUMPER
STUMPER, the first rhythm game with real-time multiplayer support and the 2019 Unity Korea Award "Best XR" winner, is available on multiple platforms including PSVR along with Calm & Immerse, a VR mental health care service. STUMPER released 8 new tracks with 2 famous Asian EDM artists (DASHIWA and DJ Fenner) free of charge. In addition, it has featured other famous musicians from different genres such as Morcheeba, Part Time Cooks, and DJ Soda.
Partnership with Gaudio
Thirteenth Floor has partnered with Gaudio to provide a premium level of VR experience. They have licensed Gaudio's Sol VR360 SDK and the two development teams will build a VR content service platform targeting 5G networks called THere. The two companies plan to launch the THere platform when 5G services start to roll out in major markets.
"With the potential of 5G now in focus, developing a new VR platform in collaboration with a leading audio technology company like Gaudio represents a meaningful strategic alliance. We are aiming to deliver the ultimate user experience in Cinematic VR, the one viewers have been waiting for," said CEO of Thirteenth Floor, Jung-woo Park.
BluePrintLAB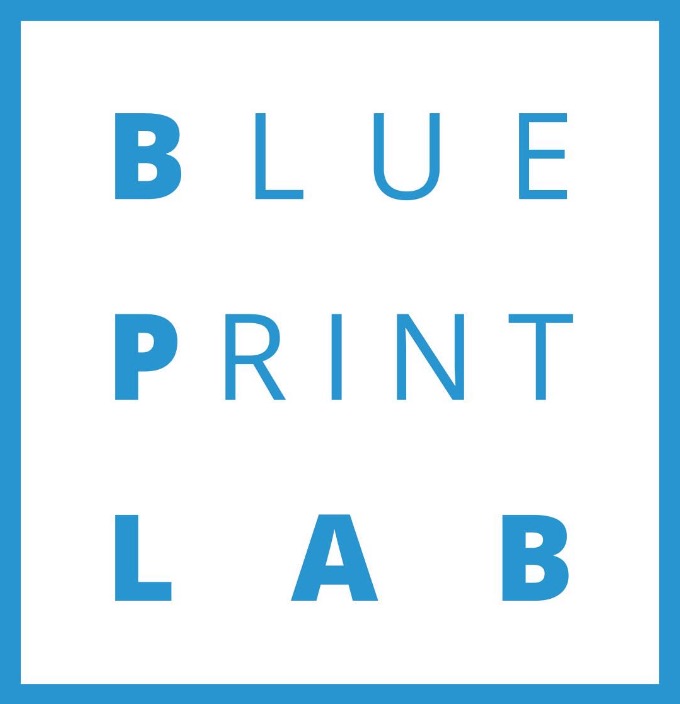 BluePrintLAB is a software development startup that specializes in AR to enhance the eyewear buying experience. They utilize 3D facial scanning to create user experiences that are both useful and fun. Therefore they are able to create virtual try-on experiences through smartphones as well as offer recommendations and custom-made 3D printed eyewear. Their real-time 3D facial scanning and AR technology along with their 3D rendered eyewear products allow customers to quickly try on multiple frames themselves. Furthermore, customers can get recommendations based on their facial features. BluePrintLAB was the winner of the 2019 IT Chosun AI Grand Prize of Korea and graduated from the IBK Changgong's Accelerator program.
SKonec Entertainment

Korean VR startups SKonec Entertainment provides the development and service of VR content. They recently opened a VR multiplex called VR SQUARE. Their most notable games are the VR arcade games Beat Saber and Battle Arena: Mortal Blitz.  Battle Arena: Mortal Biltz is a VR first-person shooter that can handle up to 4 players. This is SKonec Entertainment's main franchise and hopes it will become one of the main players in the VR esports space.
EVR Studio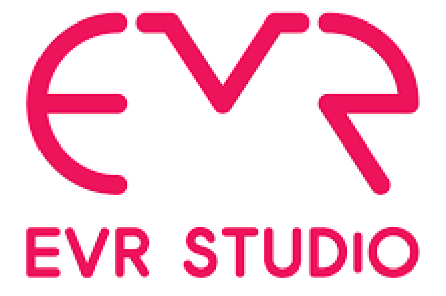 Korean VR startups – EVR studio makes VR content more immersive and attractive for users by using real-life interactive characters. Their most famous game is called "Project M". It is a world where users can connect with digital AI characters. Therefore EVR Studio is focused on creating highly realistic characters. Furthermore, EVR studio has a team of professionals in the fields of game development, Hollywood VFX graphics, engineering, fashion, writing, and photography. In addition, EVR Studio has gotten seed funding from Altos Ventures and Kakao Ventures.
TEGWAY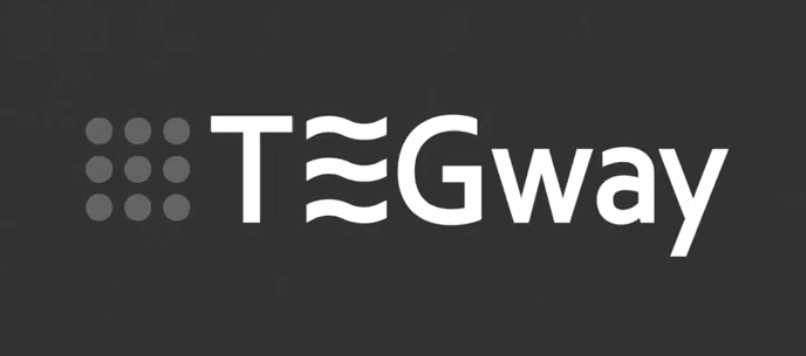 Korean VR startups TEGWAY is a startup that specializes in making the world's first useable flexible thermoelectric devices (FTED) and their applications. Their technology is enhancing and revolutionizing technology in the thermoelectric field. TEGWAY's FTED performs better than a traditional TED because it is flexible, thin, light, and responds instantly. Therefore with FTED, there are no application design restraints or limitations. They launched a VR headset that is equipped with a temperature sensor called ThermoReal. ThermoReal can detect high and low temperatures in real-time. It can not only be applied to VR equipment, but also beauty products, and automobiles. Furthermore, they will be doing a joint venture with Canada's AI professional accelerator called Happysona.
Awards to date.
The UNESCO Netexplo Award in 2015
The Africa Development Award in 2018
Seoul VR/AR Device Awards in 2019
---
John is the Founder of Seoulz. He has covered the startup, tech & blockchain scene for over 7 years and has written over 700 articles regarding the Korean startup ecosystem. John is also a Web Developer and certified AWS Solutions Architect. Email him at john@seoulz.com
All author posts