The world's population is expected to reach 9 billion by 2050. Therefore it is crucial to create new and innovative ideas to transform the food and beverage industry. There are some great Korean startups in the Food and Beverage industry. Many were started by intelligent and motivated young entrepreneurs in Korea with great ideas and strong passion. Since this market changes quickly, Korean startups in the food and beverage industry can adapt to customer needs much faster than big corporations. Furthermore, with the rise of social media, it is easier than ever to get the attention of the average consumer, especially in Korea.
There is also a rise in support from Korean accelerators and incubators to help Korean startups in the food and beverage industry. The most successful is a food delivery platform/app called Baedal Minjok which is operated by Woowa Brothers. They have become the latest Korean startup "Unicorn" having a valuation of over $1 billion. in addition, online food-related services in Korea have expanded sharply in recent years. Of all online transactions, 9% were food delivery transactions.
It is still very difficult to launch and grow a successful food or beverage business but the barriers have never been lower. Therefore, which Korean startup has the potential to be the next Baedal Minjok? While there are many successful startups in the food industry such as Yogiyo, Shuttle, and Foodfly, for this list, we will focus on some of the more innovative Korean startups that are bringing something new to the food and beverage space.
The rankings were comprised by the Seoulz staff and are based on 4 factors:
Funding
Market Opportunity
The innovation of service or product
Growth Potential/Scalability
Innovative Korean startups in the Food and Beverage Industry – Best of 2022
1. FreshEasy

The top Food startup in Korea is FreshEasy. It is the BlueApron of Korea. As more and more people are staying home due to COVID-19, FreshEasy has seen a huge jump in subscriptions. FreshEasy is a home meal replacement company that offers meal kits for consumers to cook at home. Each kit comes with all the needed ingredients, sauces, and directions on how to cook them. They supply their meal kits to online eCommerce sites like Coupang and GS Home Shopping, as well as offline supermarket chains like Emart. They have seen their value skyrocket due to the demand for meal kits amid the COVID-19 pandemic.
To date, FreshEasy has raised over $140 million to date with most of the investment coming from SoftBank Ventures. Many sources say that FreshEasy's value is estimated to be worth over $180 million and is expected to launch its IPO in 2022.
2. NowBusking – NowWaiting

Korean tech startup NowWaiting by NowBusking has focused on leveraging mobile technology for offline venues and bringing out unprecedented value. They help restaurants streamline operations, increase sales, and gain more business insight.
Their most representative service is NowWaiting which is a service for restaurants, banks, amusement parks, or anywhere where customers must wait in a line. It's a great service for restaurants because customers will just need to input their phone number on a tablet which will be placed at the front of the restaurant. After that, they won't need to wait in line and will be alerted once they are close to being seated. Therefore, this allows customers to shop or do other activities. Cumulative users of the solution currently stand at over 18 million.
Investment from Yanolja
NowBusking got an investment from Korea's top accommodation booking platform Yanolja. Yanolja's vision is to have a one-stop service for all leisure activities that range from booking to waiting and placing an order.
NowBusking has over 18 million users for the mobile booking platform at over 2,600 businesses. Nowbusking has raised over $6 million in funding from Korean VC capital firms. Their focus in 2022 will be to expand their business to a comprehensive restaurant management platform.
"We have saved over 250 years of waiting time in total for our customers. With our data, we analyze hours of use, the purpose of visit, and also find other online and offline business opportunities.
3. Kabrew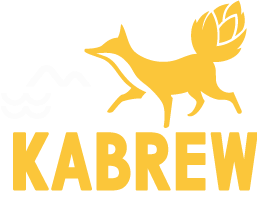 The craft brewery market has been booming in South Korea ever since the Korean government eased liquor-related regulations. Craft brewery restaurants are popping up all across Seoul now that small-sized craft brewers can mass produce their products in a can by consigning manufacturing to large facilities. Kabrew is the top local craft beer maker. They have more than 100 small-scale breweries in Korea. They have increased production by cooperating with bigger partners in Korea.
Kabrew has been able to raise $5.3 million for its Series B round from Kolon Investment, Samsung Securities, Korea Investment & Securities, and Midas DongA Investment. They will use the funds for their 4th brewery facility which will grow their yearly production to 3.8 million cans a year.
Plating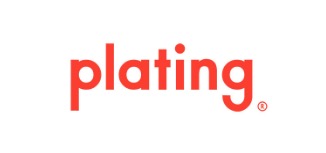 Korean startup Plating offers a variety of services from pre-made premium lunch boxes for companies and a customized catering service. The meals are made by skilled chefs with a focus on healthy eating. Plating is great for companies in Korea that want to save time during lunch hours. On average, companies save 35 minutes a day for lunch breaks. In addition, companies can keep track of their orders through Plating's Plating Manager Page. Furthermore, for those that get the premium service, Plating offers "special day" meals for Chuzeok, company anniversaries, etc. Make sure to take advantage of Plating's Diet Curator which will provide optimized solutions based on customers' needs and tendencies. Moreover, customers will be able to choose between a weekly or monthly plan. Their focus for 2021 will be on menu development, ingredients sourcing, cooking, and delivery for the perfect customer experience.
Soodevie
Soodevie is a wine curation platform based in Korea. It promotes wine culture through wine curation and rich stories. It was founded by YouTuber Sarah Sookyung to help Koreans find the perfect wine to match their taste. They introduce new wines through fun and fresh content every month. Therefore, if you ever wanted to know what kind of wine goes perfectly with a delicious Big Mac check out her YouTube video here. In addition, they provide wine gift services for companies.
---
John is the Co-Founder of Seoulz. He has covered the startup, tech & blockchain scene for over 7 years and has written over 700 articles regarding the Korean startup ecosystem. Using Google SEO, he has brought global attention to Korea's tech scene. Email him at john@seoulz.com
All author posts