The launching of Spotify in Korea is big news and will have a major impact on the music industry as a whole moving forward. However, the biggest impact will be for independent musicians in Korea. South Korea is the 6th largest music market in the world and now Koreans will have access to over 60 million tracks and over 4 billion playlists from around the world. Spotify has played a big role in bringing Korean music, especially K-Pop to global audiences. However, Koreans were not able to access Spotify in Korea until now. Spotify debuted their first K-Pop playlist back in 2014 and since then K-pop listening has increased by more than 2,000%.
Now with the launch of Spotify in Korea, they will be introducing a wide range of new playlists made exclusively for the South Korean audience. The playlists are curated by Korean music experts across many popular genres. Moreover, musicians in Korea can now tap into Spotify's 320 million listeners worldwide and get discovered.
Spotify in Korea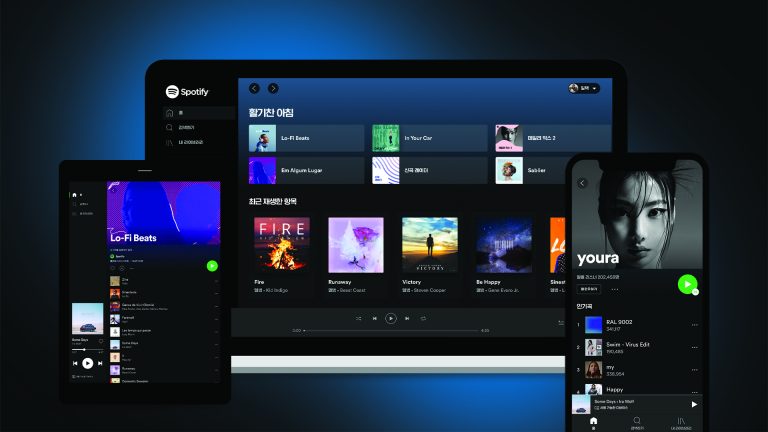 What is Spotify? It is a streaming platform that offers curated playlists and unlimited access to music from all around the world for a small monthly fee. While there are other music streaming platforms, Spotify's music catalog is extensive (over 50 million songs). However, what makes Spotify so popular is its curated playlists and recommendation feature. Spotify playlists are very popular. It is so popular that the platform promotes their own playlist more than the actual album or singles. 
New Way path for Independent Musicians in Korea
RADAR Korea is a playlist that looks for new K-music artists and is a part of Spotify's global emerging artist program. This opens the door for independent musicians in Korea to get their music to a wider audience. Currently, many independent musicians in Korea are finding it difficult to get their music out there. Their only options are to open up their social media channels such as YouTube and grow their audience organically or physically perform on the streets (busking).
Radio stations in Korea are notoriously difficult to reach unless you are one of the major Kpop Entertainment companies. In addition,  top music streaming platforms Melon, Genie, FLO, and VIBE have not been successful in showcasing smaller musicians in Korea but rather big labels in the Kpop Entertainment industry. The biggest competitor to Spotify in Korea is Melon. Melon is operated the biggest messaging platform in Korea called Kakao. 
So how can Spotify compete in Korea? Easy, the two biggest advantages that Spotify has is their new feature that allows artists to fundraise through their Spotify profiles and Spotify's recommendation algorithm that promotes new musicians. Therefore, not only can independent artists in Korea grow their fan base through Spotify but also generate income to keep their dreams alive. 
Easier Path to Global Exposure
Now with Spotify in Korea, it will be much easier for these musicians in Korea to make it onto a Spotify playlist rather than get on commercial radio stations in Korea. However, currently, artists in Korea will not be able to make a living from the streaming revenue generated from Spotify unless they have over 1 million monthly listeners. Therefore, Spotify needs to be used as a platform to grow your global audience, rather than as a source of revenue. 
The key to being successful on Spotify is understanding how Spotify promotes certain playlists to their users. On their homepage, you will be able to find personalized playlists. These playlists have been created based on your listening preferences on Spotify. With the data collected, Spotify is able to push suggested artists and playlists. Therefore, the key is to get on these curated playlists that Spotify's algorithm creates. 
Getting on these playlists is key to users around the world discovering unknown artists in Korea. How much influence Spotify has on its listeners is one of the most underrated aspects when publishing your music on Spotify. Spotify encourages users to make their own playlists, the more the better. Spotify then uses this information to develop a new personally curated playlist for their users every week. These curated algorithm playlists created by Spotify generate 30% of the streaming that takes place on the platform. Therefore, Spotify's algorithm is what attracts many followers to the platform. Features like "Fans Also Like" aspect which pushes similar genre songs to their listeners. 
How to Get Your Music on Spotify
If you have a record label or distributor in Korea, they will take care of getting your music on Spotify Korea themselves.
If you are independent, your first step will be to find distribution. Spotify can help find you a distributor in Korea.
Independent musicians in Korea that want to pitch their songs to Spotify's playlist editors need to make sure the songs are unreleased. Therefore pick a distributor in Korea that will allow you to select a release date at least a week in advance. This way, you can deliver the song to the editors early enough to pitch it.
Can Spotify in Korea Generate Enough Revenue for Kpop Entertainment Companies?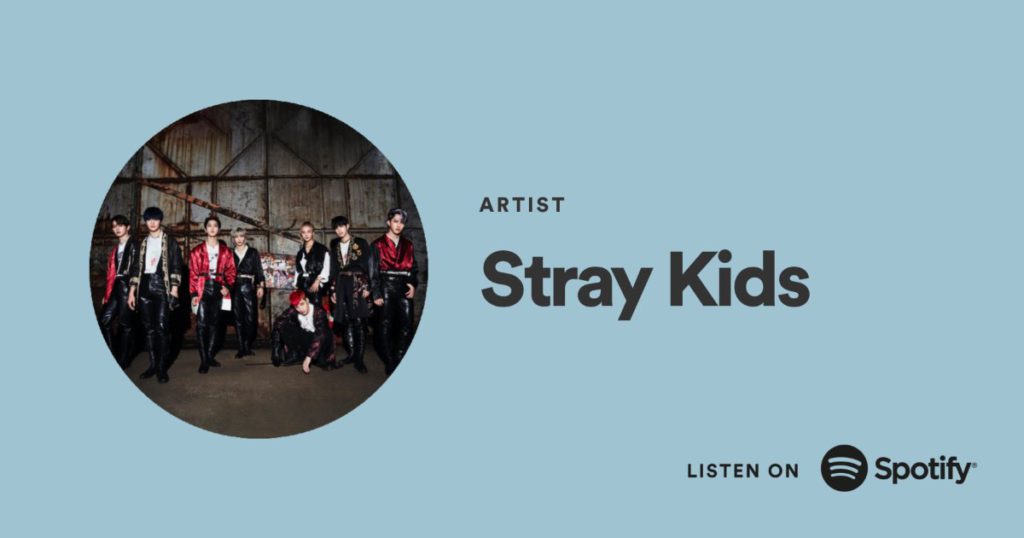 We know that independent musicians will benefit from Spotify in Korea but what about the big label Kpop Entertainment companies? Not much. Kpop Entertainment companies have already been benefiting from Spotify since 2014. They have played a major role in spreading Kpop to the global market. Spotify coming to Korea really does very little for Kpop Entertainment companies. The reason is that the target market will be Koreans who already listen to Kpop.
Streaming services like Spotify have seen their user base increase significantly due to the coronavirus outbreak. Many live K-pop concerts and events were canceled in South Korea and around the world. This left many of the top Kpop Entertainment companies looking at different ways to generate revenue. It is estimated that the Kpop concert industry has lost over $500 million in 2020. This does not take into account the countless jobs lost due to the fact that these concerts have been canceled. 
Biggest Global Promotion for K-Pop
With Live performances and concerts on hold, how can Kpop Entertainment companies generate sales? Spotify offers high-traffic playlists called 'Today's Top Hits" or "New Music Friday" which many Kpop Entertainment Companies will target. They will pitch their latest releases to their editors at Spotify and if selected to be on these playlists, the Kpop Entertainment companies will have massive global exposure. This kind of global promotion would typically cost over $1 million. 
People living in Korea can now download the Spotify app via the Android or iOS app store or by heading to their homepage. In addition, the Spotify app is available to download for both Premium Individual and Duo plans. New Spotify listeners can try out Spotify Premium for seven days on their mobile phones for free. They don't have to enter their credit card information. However, to enjoy three months of free Spotify Premium, add your credit card information by the end of June 2021. 
---
John is the Founder of Seoulz. He has covered the startup, tech & blockchain scene for over 7 years and has written over 700 articles regarding the Korean startup ecosystem. John is also a Web Developer and certified AWS Solutions Architect. Email him at john@seoulz.com
All author posts