Seoul is one of the most developed cities in the world. Thanks to telecommunications companies like SK and KT who have spent over $40 billion setting up key infrastructure for their high-speed 5G networks there are new innovative solutions offered up by Proptech startups in Korea. The South Korean government has played a major role in the rise of Proptech startups in Korea. They have made policies and lowered regulations on the Proptech industry for easier transactions and better transparency.
The real estate industry has been late to adopt new innovative technologies and digitalization. Only recently has there been a move towards incorporating tech to offer customers a better experience. Much of this has been brought on by COVID-19 which raised the demand for a one-stop real estate service. These days many real estate companies in Korea are using new digital technologies in their business processes. Below are some innovative Proptech startups in Korea digitizing the real estate industry. 
Proptech Startups in Korea in Real Estate
Zigbang

Zigbang is Korea's first and only startup unicorn by offering Koreans a better way to facilitate real estate transactions. The startup is valued at $1 billion and has incorporated the latest technologies into its services. Zigbang now offers 3D and VR immersive tour experiences for customers so they do not have to leave their homes to view the property. In addition, any floor plan can be converted into a 3D virtual tour. Their focus for 2022 will be on integrating AI and big data into their chatbot to offer customers consultation. 
Rsquare 

Rsquare of one of the fastest-growing Proptech startups in Korea. They are the creators of a data-driven platform that digitizes the process of comparing multiple properties when finding an office. They help startups and SMEs in Korea find office space at the best possible price. In addition, they have Rsquare Design which offers interior design services. Since 2015, the startup has been able to get massive data in regards to commercial buildings in Korea. This includes office landlords and tenant information. They have over 120,000 commercial building data across 50 locations in South Korea. 
Rsquare has raised over $95 million to date with $72 million coming from STIC Investments. Their focus for 2022 will be to advance their AI-based Proptech platform and expand into Southeast Asia. 
Dongnae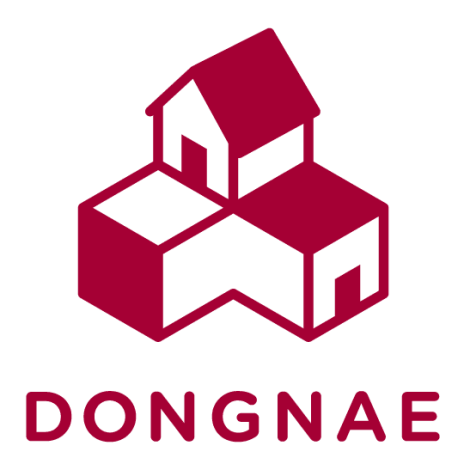 Dongnae was founded by a former WeWork executive who wanted to create a centralized base for brokers. The platform helps tenants find premium apartment rentals in Korea. It is common for Koreans to go through many brokers before they find a home. Dongnae has over 75 brokerage partners in Korea. In addition, the startup released its app for both iOS and Android which lets renters and buyers look at listings and book tours of properties in Seoul. Dongnae offers more than 8,000 listings.
Two of the top series are Dongnae FLEX and Dongnae PLUS. Dongnae FLEX provides premium apartments to renters with a low deposit and fixed monthly rent. Dongnae PLUS allows tenants to access home services such as appliances/furniture to monthly bills. In addition, it offers 3D virtual tours for units and renters can sign the lease via an e-contract.
Dongnae has raised over $34 million in funding to date. Their focus for 2022 will be to continue to grow Dongnae's brokerage network across Seoul and continue developing their technology and brokerage teams. 
Ziptoss
Ziptoss is a tech real estate startup that operates offline real estate offices and real estate apps. They have over 20 offices across Seoul that offer real estate services without a brokerage fee. Renters looking for small studios or a 1/2 bedroom space do not have to pay a commission fee. Ziptoss helps renters through consultation, diagnosis, coordination, and the contract. Through the app, renters can find available space, as well as various price ranges and properties for each region. In addition, they can find detailed information such as the floor, structure, area, and heating type of the building.
A brokerage manager who has received specialized service training is always on standby for both online and offline issues.
---
John is the Co-Founder of Seoulz. He has covered the startup, tech & blockchain scene for over 7 years and has written over 700 articles regarding the Korean startup ecosystem. Using Google SEO, he has brought global attention to Korea's tech scene. Email him at john@seoulz.com
All author posts