An innovative funding model is starting to build momentum in South Korea for industries art, collectibles, media, gaming, and even music. This funding model is called NFT which stands for non-fungible token. Think of NFTs as a digital certificate of authenticity for anything from an object, video game, or even songs. It is a unique digital file that is stored on a blockchain network. Therefore any changes in the ownership need to be verified by a global public network. This means that every chain of ownership is fully documented permanently making it impossible to fake.
The coronavirus pandemic has played a major role in the NFT boom of late. As more people stayed home and spent more time on the internet, they started to spend their extra spare cash on digital assets as cryptocurrencies like Bitcoin and Etherum started to explode. In 2020 alone, the total value of NFT transactions quadrupled to $250 million. This number is expected to increase even more by the end of 2021. Therefore, expect to see NFTs in Korea starting this year as industries look to cash in on the newest cryptocurrency craze.
NFTs Starting to Explode Globally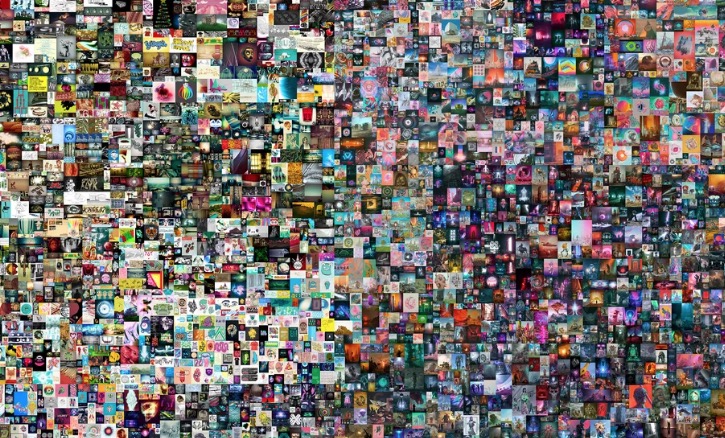 Collectors have always been interested in buying unique items such as paintings, baseball cards, vintage cars, and etc. However, recently, a graphic artist named Mike Winkelmann (Beeple) sold a digital collage at Christie's auction for $69 million. The is to date, the most famous case of someone using NFTs to sell art. The NFT file itself does not contain the digital piece of art, it is just a kind of certificate saying that the owner of this NFT is the owner of this particular asset. Therefore all they are are one-of-a-kind bits of code that have the authentication code in the NFT file itself.
A Blockchain startup called NBA Top Shot has used NFTs to sell collectible clips of NBA highlights. They sold $230 million worth of basketball highlight NFTs in a span of 3 months. This is very interesting as the highlights themselves can be seen by anyone. Therefore technically these NFTs should have no value at all, but they do.
The value comes from the demand. Many NFTs are bought because they feel they will hold a higher value at some point in the future. They are betting there will be new buyers who will see the NFT as a valuable financial asset. Therefore, the value of NFTs derives largely from the people or communities involved in their creation. NFTs, prove that anything that is a) unique and b) verifiable can become a store of value and even reap huge amounts of profit. However, there is a risk that NFTs will hold no value in the long term. 
The increased interest in NFTs is partly driven by the COVID-19 pandemic that has forced most cancellations of in-person events. Artists, celebrities, and other media have started to look into innovative ways to generate sales.
Top 10 NFTs to date
Digital Collage named "The First 5,000 Days" by graphic artist Beeple sold for $69.3 million
Electronic music producer 3lau sold 33 NTS for a combined $11 million.
CryptoPunk #3100 and #7804, are each worth $7.85 million (4,200 ETH). These are digital characters on the CryptoPunks Art Platform.
9 Genesis Land plot on Axie Infinity is worth $1.66 million (888.25 ETH)
The third CryptoPunk on this list is #6965. It is worth $1.5 million (800 ETH).
CryptoPunk #4156 is worth $1.2 million (650 ETH)
CryptoPunk on #6487 is worth $1.13 million (605ETH).
A digital cat on the CryptoKitties game called Dragon is worth $1.12 million (600ETH).
CryptoPunk #6487 is worth $1.02 million (550 ETH)
Decentraland a decentralized virtual reality platform on the Ethereum Platform, a 12600 ㎡ piece of digital land is worth $961,000 (514 ETH)
Jack Dorsey the CEO of Twitter auctioned off an NFT linked to his very first tweet for $2.9 million to Sina Estavi, a Malaysia-based crypto entrepreneur. 
What is the appeal of NFTs?

 
On a fundamental level without taking about the speculative aspect of owning digital assets, NFTs offer a way for anyone to easily identify true ownership. Therefore, naturally, it has been applied to collectibles. Fraud is still the top problem when it comes to the collectibles industry. However, since true ownership is stored on a blockchain that is public, it is impossible to corrupt.
Industries that can Benefit from NFTs in Korea
How Kpop can Benefit from NFTs in Korea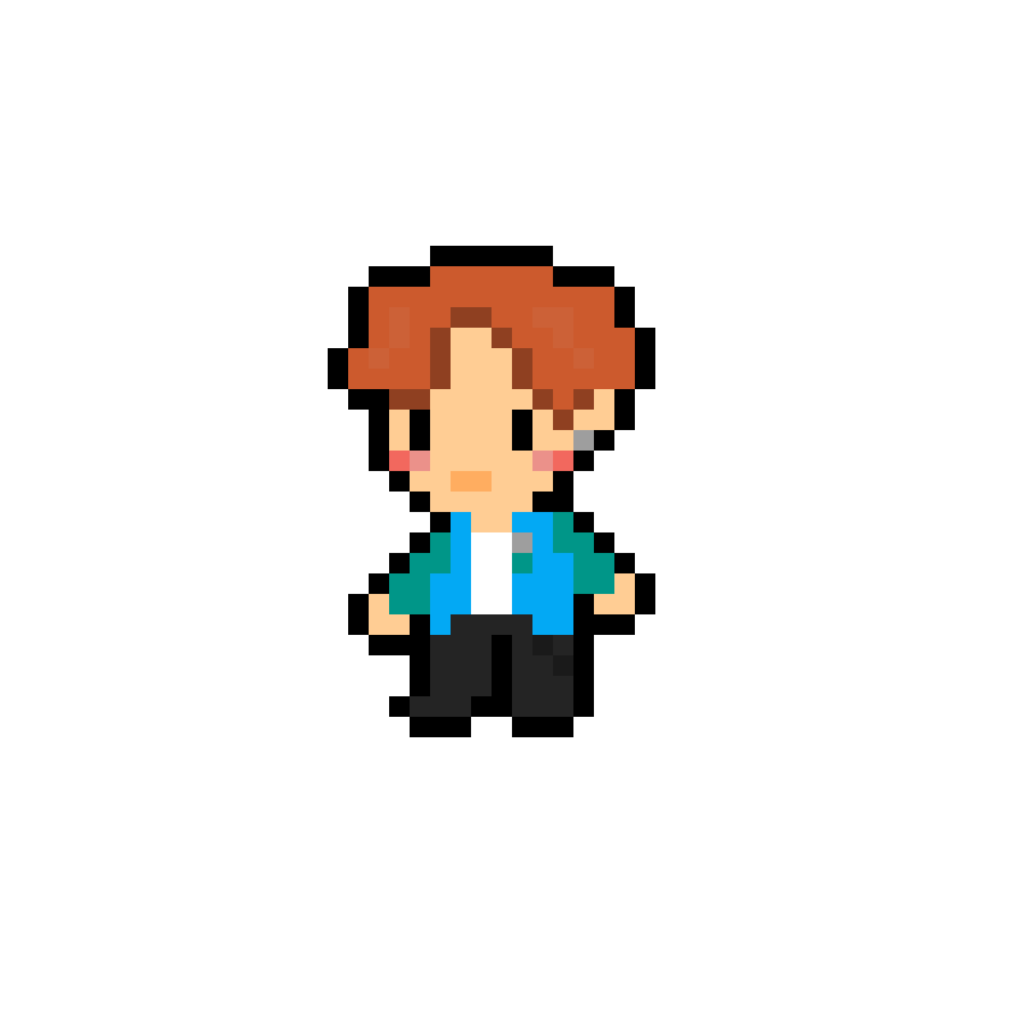 NFTs have the potential to change the Kpop industry in Korea. It is possible to now launch a single in parallel with an NFT. Therefore fans will be able to have ownership of a song created by their favorite Kpop artist or group. In addition, NFTs can be used as unforgeable digital tickets to events. K-pop fans will soon be able to buy digital one-of-a-kind products from their favorite Kpop artists or groups using blockchain technology. 
How the Gaming Industry can Benefit from NFTs in Korea
NFTs in Korea will have a major effect on South Korea's gaming industry. South Korea has the 4th largest gaming market in the world. Their customers are very tech-savvy and open to digital assets which shows huge potential for NFTs in Korea. The only issue at the moment is in regards to regulation. One of the first gaming companies that are looking to incorporate NFTs into their games is Kakao Games. Kakao Games has developed an NFT game called Five Stars.
An NFT game means that players can sell, buy, and trade items within the game for cryptocurrency. While this was big news in the cryptocurrency community in Korea, it has its issues. For example, The Game Rating and Administration Committee (GRAC) has postponed applications for all NFT-based games.
The reason for this could be that NFT-based games will need a requirement of KYC to allow players to trade with one another. Therefore, it is highly likely that signing up for NFTs games in Korea will require the same process as signing up for a cryptocurrency exchange in Korea. Once NFTs for gaming are regulated in South Korea, the possibilities are vast. NFTs can be created for in-game items which can then be transferred to other players even across games. The process would be seamless and the verification of ownership of these gaming items will be possible for them to be redeemed for value. The best part is that it does not have to be items or characters. NFTs can be used to sell pieces of land in virtual worlds. Therefore the possibilities are endless. 
How the Art Industry can Benefit from NFTs in Korea
NFTs could a huge boost for artists in Korea who have been looking to generate income from their work. The key however is that these artists will need to have some level of following. Similar to the other cases above, NFTs can be used to prove authenticity and ownership. In addition, artists can enforce copyrights and lower the risk of their work being used without their consent. Now artists can release their limited edition works of art on the Blockchain. 
Startup Funding Through NFTs in Korea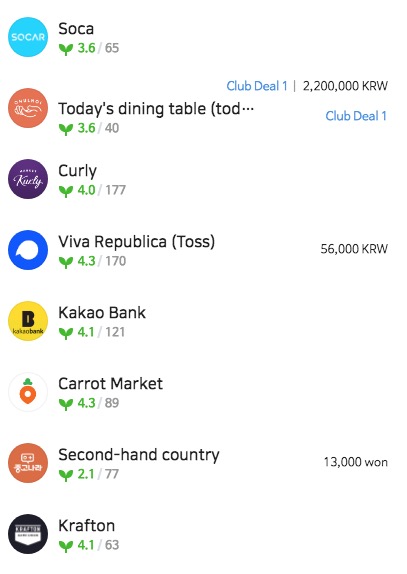 Kakao's main blockchain arm Ground X is storing and verifying unlisted investments as NFTs on its public blockchain. These investments are for shares of startups that have not yet gone public. These NFTs can be bought, sold, and traded by both local and foreign investors in Korea. The information about the unlisted shares such as the number of shares and the shareholder's name will be permanently stored in the blockchain platform of the chat application Klaytn. Once an NFT-based digital card is issued, members can then trade it on the platform. Therefore the transfer of ownership will only take place through Klaytn.
Ground X has also made partnerships with Korean equity management platform QuotaBook and trading platform Angel League. Angel League allows investors to buy shares of promising unlisted startups. The record is then minted as an NFT and offered as a digital card through Kakao's digital wallet Klip. KakaoTalk has 50 million users worldwide and is available and Klip is available to all Kakaotalk users. Anyone interested in investing in these unlisted startups can do so through Angel League. 
NFTs on Ethereum
Of the top NFT lines, the vast majority are done on Ethereum, which has the advantage of age and broad adoption. It offers total decentralization however, it is expensive to use. There are hopes that incoming Ethereum patches will address the problem of the cost. Currently, the cost to mint an NFT is a minimum of $75. Therefore, the token would need to start at least $100. The reason being is that online sales platforms will take on average 10% of the transaction for the initial sale. 
How to do an NFT on Ethereum (OpenSea)
First, you will need an Ethereum wallet that supports ERC-721. Most use MetaMask.
You will need $100 worth of ether (ETH).
Find an NFT-centric platform that will allow you to connect your wallet and upload your chosen "digital asset" or file that you want to turn into an NFT. Some of the more popular NFT marketplaces are OpenSea (currently the largest Ethereum-based NFT marketplace), Mintable, or Rarible.
On these marketplaces, there will be a "create" button on the top right-hand corner. This will take you to a screen that will allow you to connect your Metamask (Etehreum-based wallet).
Enter your wallet password when requested and your wallet will be automatically connected to your wallet with the marketplace.
There will be a process that allows you to digitally sign a message to prove you are the true owner of the wallet.
Then hover over the "create" button on the top right corner and you will see "my collections".
Click on the blue "create" button and a window will appear that will allow you to upload your artwork image. Make sure to add a name and a description.
Then add a banner image to the page by clicking on the red pencil icon that is located in the top right-hand corner.
Then click the "Add New Item" button and sign another message using your wallet.
You will see a new window where you can upload your NFT image, audio, GIF, or 3D model. From here you will have additional options for your NFT such as adding an unlockable function that allows only the buyer to view the content.
When you are ready click "create" at the bottom and sign another message in your wallet to confirm the creation of your NFT!
Your NFT will appear in your collection.
---
John is the Founder of Seoulz. He has covered the startup, tech & blockchain scene for over 7 years and has written over 700 articles regarding the Korean startup ecosystem. John is also a Web Developer and certified AWS Solutions Architect. Email him at john@seoulz.com
All author posts