2020 was a big year for the Korean startup ecosystem in spite of COVID-19. CB Insights shows that Korea now has 13 Korean Unicorn Startups. To qualify as a unicorn, a privately owned startup has to have a valuation of over $1 billion. These startup unicorns in Korea shows that Korea is growing as one of the leading tech hubs in the world. Korea is now in 4th place among the countries with the most startup unicorns at 12. The United States comes in at #1 with 206, then China at 174. Among the 13 unicorn startups in Korea, 7 are looking to do their IPO in 2021 according to the Ministry of SMEs and Startups.
South Korea is estimated to raise over $11 billion which would be a record through more than 120 IPOs in 2021. Korea's biggest IPO of all time was the $4.3 billion offerings of Samsung Life Insurance Co. in 2010. That was followed by the $2.4 billion offerings of Netmarble Corp., a Seoul-based gaming company, in 2017.
Korea's Rise in the Startup Unicorn Ranking
Korea's rise in the startup unicorns rankings is due to the strong mobile infrastructure, venture boom, and government support in Korea. There are many new Korean VC firms looking to find the next Korean unicorn and the Korean government hopes to push the number of unicorns to 20 by 2022. Soon you will see some of the founders of these unicorn startups in Korea becoming one of the top richest people in South Korea. 
The rankings were comprised by the Seoulz staff and are based on 4 factors:
Funding
Market Valuation
The innovation of service or product
Growth Potential/Scalability
Here is the complete list of the top 10 Korean Startup Unicorns
1. Coupang

Coupang is the Amazon of Korea. It has been the most successful e-commerce platform in Korea. Korea is poised to be the 3rd biggest e-commerce market after China and the United States. Coupang is backed by Japan's SoftBank Group and has already filed to go public on the New York Stock Exchange in 2021. They are aiming for a $50 billion valuation for their IPO which would make it the largest IPO in New York by a company outside the United States since Alibaba in 2014. Their total revenue almost doubled in 2020 to a little under $12 billion while lowering their yearly losses to $480 million. Coupang has been one of the few companies that have benefited during the COVID-19 pandemic. 
Coupang will list their company under the symbol CPNG.
Name to Fast Company's List of the World's Most Innovative Companies for 2020
Coupang was named to Fast Company's annual list of the World's Most Innovative Companies (MCI) for 2020. The list honors businesses around the world that are making the most profound impact on both industry and culture. Coupang ranked as the top Korean company overall and second on the list for the Asia Pacific region. The list had over 430 businesses from 39 countries.
"We're scaling very rapidly, have made aggressive investments and now we're scaling the investments that we've made," said CEO of Coupang Bom Kim. 
Founded: 2010
Valuation: $9 Billion 
Investors: Softbank, Vision Fund, Sequoia Capital, Founder Collective, Wellington Management, Black Rock, Fidelity, and Bill Ackman
Funding Raised: $3.4 Billion
2. Krafton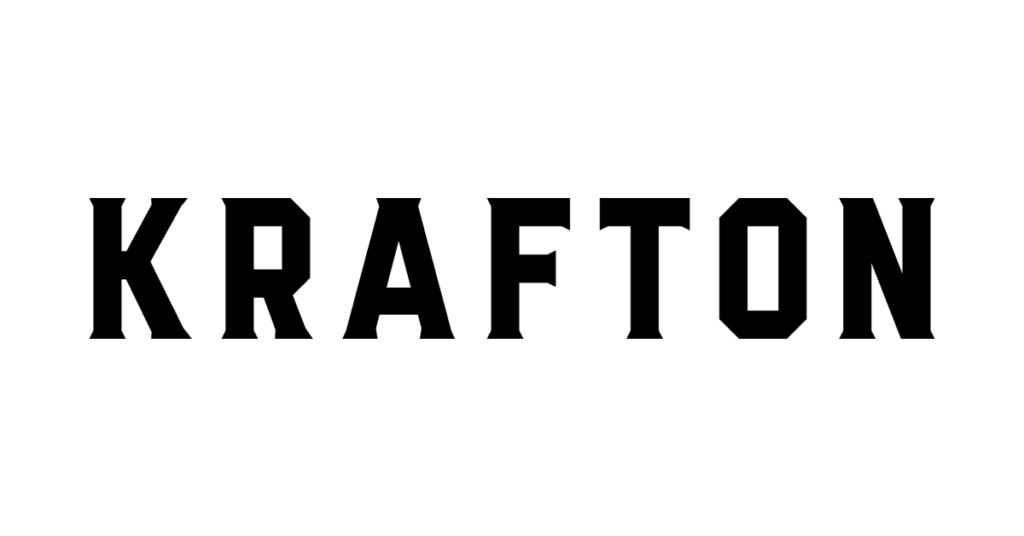 Korean game developer company Bluehole is the creators of the mega-hit computer game PUBG (PlayerUnknown's Battlegrounds). It is considered the "Fortnite" of Korea. The game has sold over 70 million copies across PS4, Xbox One, and PC. In addition, a free-to-play mobile version that was launched in 2018, became the first mobile battle royale to do over $1 billion in revenue.
Krafton is the lone gaming startup unicorn in Korea. Krafton represents a group of game-developing units. Therefore, these units not only include PUBG, but Bluehole Pnix, Bluehole Squall, Delusion Studio, and Red Sahara Studios. This alliance works together while at the same time having their independence. Furthermore, Tencent acquired 1.5% of Bluehole back in 2017 and is planning to further acquire 10% ownership for a total of 11.5%.
"The creations of the new alliance shows the goal of the company to become a game developing powerhouse and grow together in the global market," said CEO of Bluehole, Kim Hyo-sub.
IPO in 2021
The plan for Krafton is to do an IPO at some point in 2021. The IPO could value the company at $27 billion which would make it one of the biggest gaming firms in the world. However, Krafton is also creating an animated show for streaming platforms, as well as a web cartoon. Their aim is to eventually make movies and dramas. Therefore, their aim for 2021 along with their IPO is to expand the company's game repertoire beyond its initial success.
Founded: 2007
Valuation: $5 Billion (Tencent Holdings, Stonebridge Capital, IMM Investment)
Investors: Tencent Holdings, Stonebridge Captial, IMM Investment
Funding Raised: $500 Million
3. Woowa Brothers (Acquired by Delivery Hero)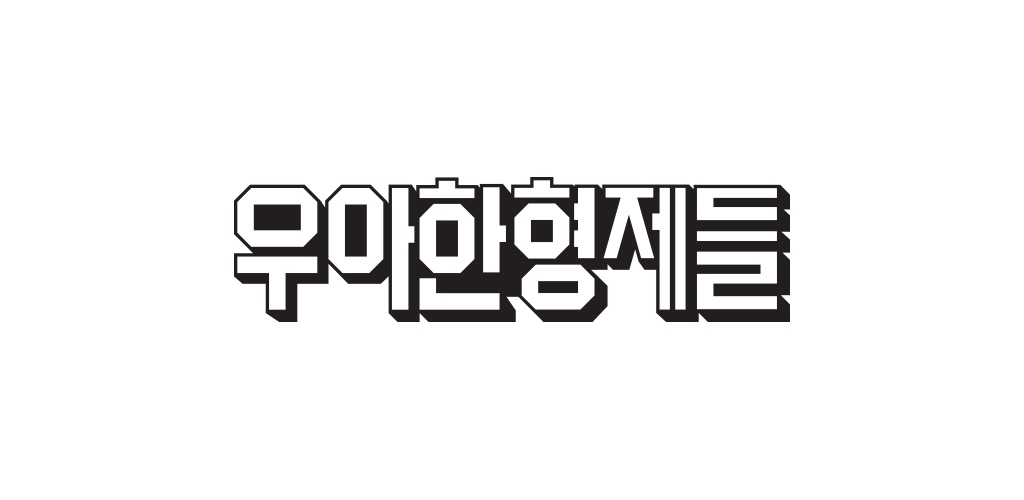 Korean unicorn Woowa Brothers are the operator of Korea's biggest food delivery app called Baedal Minjok. Baedal Minjok allows restaurants that do not have a delivery option an option to deliver. This is how Baedal Minjok is able to increase its wide selection of food choices. Woowa Brothers were recently bought by Germany's Delivery Hero for $4 billion. In addition, Korea due to its high population and high smartphone adoption is now the world's 4th largest market for online food delivery. Delivery Hero will now look to not only break into the Korean market but also the Southeast Asian market. 
"The food delivery market has been flooded with gigantic Japan-backed capital and influential online platforms, leading Woowa to factor in partnership as a survival strategy, " said Woowa Brothers spokesman.
Founded: 2011
Valuation: $4 Billion
Investors: Goldman Sachs, Singapore Fund GIC, Hillhouse Capital, Sequoia Capital
Funding Raised: $460 Million
4. Yello Mobile
Korean IT startup unicorn Yello Mobile started out as a marketing company in Korea. Yello Mobile soon became an integrated data platform company that provided B2C services and B2B solutions. They focused early on by collecting promising startups in the IT space. From the start, Yello Mobile has been aggressive in its mergers and acquisitions. Furthermore, their core business sectors include healthcare, advertising, smart city, and media commerce. The startup soon became a tech giant with over 90 venture firms in early 2016. Soon Yello Mobile became a major shareholder in Dayli Financial Group, which runs companies in Fintech technology, AI, and cryptocurrency (Coinone). In addition, some of the other notable subsidiaries include Carelabs, an O2O healthcare platform company, and Future Stream Networks, an integrated digital marketing company. 
"Based on our solid cooperation with various stakeholders, we will leap forward as a leading company in the era of the 4th Industrial Revolution," said CEO of Yello Mobile Lee Sang-hyuk. 
Founded: 2012
Valuation:$4 Billion
Investors: Formation 8, Macquarie, SBI Group
Funding Raised: $187 Million
5. Viva Republica (Toss)

Korean Fintech Unicorn Viva Republica is the maker of the mobile payment solution app Toss. They launched as a simple Korean P2P money transfer service. However, it has now become a platform that provides a wide range of financial services through its app. Therefore, users can not only transfer money but they can also see their bank and credit card transactions. In addition, it offers various investment services, loan/insurance plans, and the ability to manage its credit score. Furthermore, Toss has over 13 million active users and has already processed over $45 billion worth of transactions. For their Series F round, they were able to raise $173 million. 
"Our mission is to provide the best possible financial service experience to users, and we will continue to do our best for Toss to become the only service needed for user's safe and easy day-to-day financial lives," said CEO of Viva Republica, SG Lee. 
Founded: 2011
Valuation: $2.6 Billion 
Investors: Bessemer Venture Partners, Qualcomm Ventures, Kleiner Perkins Caufield, Byers, Altos Ventures, Goodwater Capital, Paypal, GIC, Sequoia China, Ribbit Capital
Funding Raised: $250 Million
6. WeMakePrice

WeMakePrice is an e-commerce platform that is the rival to Coupang. They are focusing on creating a collaborative environment between the consumer and the online platform. They do this by creating a more social and customized shopping experience for the consumer. Therefore, WeMakePrice has shut down unprofitable units and focused more on selling goods sourced directly from wholesalers. Last year, they reported $48 million in operating loss which is 29% lower than in 2019. However, sales were down 17% to $344 million.
New CEO in 2021
WeMakePrice named its former vice president as its new CEO. Ha Song joined WeMakePrice back in 2015. He has been in charge of marketing and business strategies to logistics.
"We plan to strengthen our industry-leading curation service and invest in technology advancement in order to become a competitive platform strictly from the user's perspective," said Ha Song, CEO at WeMakePrice.
Founded: 2010
Valuation: $2.33 Billion 
Investors: IMM Investment, NXC
Funding Raised: $85 Million
7. MUSINSA

Korean startup unicorns – Online fashion platform Musinsa has become a huge success with the young generation in Korea. Therefore, 45% of their users are aged between 18 and 24. What separates Musinsa from other online fashion platforms is that they do not handle traditional or top-name brands as key brands. Instead, famous brands are provided through collaboration or special event promotion. In addition, Musinsa has its own magazine (MUSINSA Magazine) which allows them to create new information and content regarding fashion. Their magazine and their online platform create a perfect synergy. They are able to create and post their latest content very quickly for strong viral marketing campaigns. 
Founded: 2001
Valuation: $1.89 Billion 
Investors: Sequoia Capital, LB Investment, IMM Investment
Funding Raised: $167 Million
8. L&P Cosmetic

Korean Startup Unicorns – Korean beauty startup unicorn L&P Cosmetic is the owner of the top-selling sheet mask brand Mediheal. Mediheal became famous after getting BTS as its main model. L&P Cosmetic has done a great job of using celebrities like BTS, Hyun Bin, and other Kpop stars to promote their products. They have been successful in carving out a niche for higher-end masks. In addition, they have had great success in the Chinese market as well. In total, they have sold close to 1 billion masks to date. Furthermore, all their products are produced in Korea. Their focus will be to break into the Southeast Asian, US, and European markets. 
"I think the facial mask is part of progress in Korean cosmetics, from the BB cream several years ago to the air cushion makeup and now the facial mask," said CEO of L&P Cosmetic, Kwon Oh-sub.
Founded: 1969
Valuation: $1.78 Billion 
Investors: CDIB Capital
Funding Raised: N/A
9. GPClub

K-beauty startup unicorns –  GPClub comes in at #9 on our list of Korean startup unicorns. GPClub is the maker of creams, lipsticks, and other beauty products. Their products are a huge hit in China. They have sold over 1 billion skincare masks, mostly in China. It is the top seller in China. This was because of the boycott of Korean products in China back in 2016. Therefore, GPClub was able to promote its medium-sized brand via social media influencers on Weibo and TikTok (Bytedance). This helped GPClub grab a large market share from the big-brand Korean beauty brands. GPClub's profits rose over 30x during this time. 
Founded: 2003
Valuation: $1.32 Billion
Investors: Goldman Sachs
Funding Raised: N/A
10. Socar
Korean Startup Unicorns – Socar is Korea's top car-sharing platform and Korea's first mobility startup to be valued at over $ billion. They got $42 million from their Series F round. This puts their post-money evaluation at $1.1 billion. Socar was founded in 2011 and started out as a business that only had 100 vehicles. Now, the business has over 6 million users and over 12,000 vehicles. In addition, Socar has an enterprise client-dedicated service called Socar Business which has over 25,000 enterprises. Year over year, their revenue has increased. In 2020, their revenue rose 38% to $228 million, but operating loss expanded 53% to $64 million.
Socar will continue to look for new forms of revenue. They will look to enter the used car market as well as a proxy driver call service. Proxy driving is a business model popular in South Korea where people can call a proxy driver to drive their car for them when they are drunk. The proxy driver market size stands at $2.5 billion.
Founded: 2011
Valuation: $1.1 Billion 
Investors: SG Private Equity, Songhyun Investment, LB Private Equity, KB Investment, Altos Ventures, Softbank Ventures, Stonebridge Ventures, IMM Private Equity, Bain Capital
Funding Raised: $250 Million
HONORABLE MENTION
Aprogen

Korean Startup Unicorns – Aprogen became the first Korean biotech startup unicorn in Korea. They hold proprietary technologies in antibody engineering and recombinant protein engineering. It developed a biosimilar but has also been developing new biologics. In addition, it has technologies to create antibody-based new drug candidates, including those for macular degeneration, erectile dysfunction, and immunotherapies. The company was founded by a professor at KAIST.
Founded: 2000
Valuation: $1.04 Billion
Investors: Linderman Asia Investment, Nichi-lko Pharmaceutical
Funding Raised: $167 Million
Yanolja

Korean Startup Unicorns – Korean travel startup unicorn Yanolja turns seedy hotels in Korea into top-end short-term rental options for young people and travelers. It originally started out as an advertising platform for "love" hotels before adding its own app-based booking service. In addition, Yanolja helped love hotels upgrade their image with their Yanolja renovation services. Furthermore, it has over 250 hotels in Korea and has already expanded overseas. They have also developed their own range of software services to help hotels automate their check-in processes and other services. 
"The hotel is one of the items, but we are pursuing to realize a total package for the users. Yanolja is providing restaurant and activity, leisure tickets, transportation, and other," said CEO of Yanolja, Jong Yoon Kim.
Founded: 2005
Valuation: $1 Billion 
Investors: SBI Investment Korea, Partners Investment, GIC
Funding Raised: $240 Million
---
John is the Founder of Seoulz. He has covered the startup, tech & blockchain scene for over 7 years and has written over 700 articles regarding the Korean startup ecosystem. John is also a Web Developer and certified AWS Solutions Architect. Email him at john@seoulz.com
All author posts