More and more businesses in Korea are becoming digital and shifting to online platforms. Therefore, there has been a rise in innovative Korean fintech payments startups offering effective digital solutions and efficient tools to help the fintech industry in Korea. They provide seamless and secure payment experiences for Koreans which has led South Korea to be one of the innovators in the industry. As far as payments go, South Korea is the top testbed for fintech startups. Electronic payments dominate Korea's financial systems and the global pandemic has increased the demand for more digital services. Here are some of the top Fintech Startups in Korea changing the way Koreans pay.
Korean Fintech Payments Startups
Viva Republica (Toss)

Viva Republica is the leading South Korean fintech startup. They are the operator of mobile financial super app Toss, a Korean startup Unicorn. Toss has over 20 million users in Korea and Viva Republica has been aggressively looking to expand its operations beyond the financial sector. They already cover P2P payments, money transfers, cards, and many more financial services. They are valued at over $7 billion and will look to expand their footprint in Asia until their potential IPO in 2025.
Toss Securities
Viva Republica launched Toss Securities which makes stock trading accessible to new investors. It has over 3.5 million users to date
Toss Bank
Vivia Republica launched Toss Bank which focuses on lending in addition to offering savings accounts with competitive interest rates. Through Toss Bank, the startup can now focus on loans, unsecured loans, and mortgages. They will use their risk-scoring model to leverage data from its millions of users. In addition, Toss Bank offers information from South Korea's main credit rating agencies with its own data about user transactions.
CHAI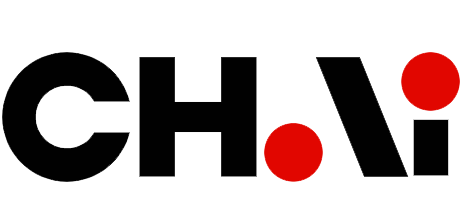 Next on our list of the best Korean fintech startups is CHAI. There has been a rise in demand for contactless payment solutions in Korea for merchants. CHAI offers an API that allows businesses to accept over 20 payment systems including cryptocurrencies. This is a great solution for eCommerce companies and startups. The API is called I'mport and it allows businesses to accept debit/credit cards through local payment gateways, digital wallets, wire transfers, and even PayPal. Currently, it is used by over 2,500 merchants.
The CHAI Card
CHAI offers its own digital wallet and debit card called CHAI card. It has over 2.5 million users as it offers merchants a lower transaction fee than other cards. There are also new cashback offers and other rewards based on how often they pay with their cards or digital wallet.
"We've digitized the plastic card experience, and this is the first step towards creating a robust online rewards platform," said the CEO of CHAI, Daniel Shin.
CHAI has raised over $60 million through their Series B round led by Hanhwa Investment & Securities and SoftBank Ventures just to name a few. Their total investments to date stand at $75 million.
WireBarley

Korean fin-tech startup WireBarley is a leading money transfer startup that provides mobile/online-based cross-border remittance services in the Asia-Pacific region. WireBarley is one of the very first pioneers that started the business in Australia. Now they are quickly expanding into other countries in the Asia-Pacific.
WireBarley has certified remittance licenses in Australia, New Zealand, the U.S., and Hong Kong as well as Korea. This means WireBarley is providing the remittance service for customers in many countries. Therefore they have a competitive cost structure from the sophisticated financial skills by an "aggregator" model.
WireBarley has a treasury center in Hong Kong for optimizing the fund flow among countries. Therefore they have competitiveness of fund flow, liquidity management, and forex hedging. They have more than 400,000 app downloads and a total transaction amount of $400 million. Recently they entered the US market for the Koreans and other Asians living there who want to send money back to their home countries. Therefore, this means their compliance standards are satisfactory to US regulatory authorities, which are the most strict in the world. In the future, they have plans to expand into Canada and Singapore.  In addition, they plan to enter into B2B markets and become the leading cross-border Fintech platform.
"One of our core design principles is terrific money service capabilities that are easy to use," said John Joongwon Yoo, the CEO at WireBarley.
They were able to raise $8.5 million for their Series B funding round bringing their total investment to $14.5 million.
Partnership with SSGPay
South Korea's retail giant Shinsegae has its very own mobile payment service unit called SSGPay. In addition, they will be introducing an overseas remittance service in partnership with WireBarley. SSGPay mobile wallet users will be able to wire money to 16 countries around the world including the United States, Europe, Japan, and Singapore to name a few.
payhere

Payhere is the creator of a mobile point-of-sale system maker that provides a cloud-based mobile POS service that can be downloaded to smartphones and tablets. Therefore there is no need for physical equipment for merchants to take orders and offer payments. There are no monthly fees, transactions fees, or penalty charges. The startup was able to raise over $10 million to date from Softbank Ventures Asia and Hashed just to name a few.

Korean payment startup BrilliantTS is the creator of a smart multi-ecard called Fuze Card. Fuze Card allows users to select and pay for each payment of 30 or more cards. This includes credit cards, check cards, and membership cards. It was able to raise over $2.3 million on Indiegogo. They have since expanded into the cryptocurrency industry by creating a cryptocurrency hardware wallet called FuzeW. It can store more than 1,000 cryptocurrencies including Bitcoin, Ethereum, XRP, BitcoinCash, and Litecoin. What separates FuzeW from other hardware crypto wallets is that it has adopted multiple security layers. These include FIPS and EAL-5 certified SE, fingerprint recognition module, and OTP authentication.
FuzeW can support more than 30 cryptocurrencies and can generate more than 30 address accounts per device. In addition, it also has a digital signature functionality through Bluetooth.
Mobiletoong – Travel Wallet

Korean Fintech Startups Mobiletoong operates the mobile exchange service called Travel Wallet. Travel Wallet solves the issue of offline currency exchange which has high fees. Through Travel Wallet, the amount can be exchanged at a customized low exchange rate from prepared check cards and payment of the card can be made from abroad. These currency requests are available 24/7. In addition, the Travel Wallet offers foreign currency payment and foreign currency transfer in addition to foreign currency exchange. These services are available for 9 countries, 30 banks, and 60,000 branch offices in Southeast Asia. They were able to raise $6.2 million from their Series A round.
Sentbe

Korean Fintech startups Sentbe makes it easy to send money overseas. This is a huge problem for many Koreans that want to send money abroad. Sentbe is a remittance company that offers quick delivery times (24 hr average), low fees (95% cheaper than banks), and easy-to-use functions. Currently, Sentbe remits to 14 countries including the US and China. They have over 10,000 monthly active users and 30,000 remittances from Korea every month. Customers have collectively saved $10.5M USD (12B KRW) in transfer commission fees. Sentbe takes up to 2% of the remitted amount on average.
Foreigners working and living in Korea will get the most benefit out of Sentbe. Most of their users are Philippinos living in Korea. Therefore, 40% of their remittance goes to the Philippines.
They use a pooling method which means they send a large amount of money overseas to save on currency exchange and processing fees. So far they have been able to raise $3.5 million in funding. Moreover, in 2021 they look to focus on helping Korean startups and enterprises easily accept payments from companies abroad at low costs.
Partnership with MoneyGram
Sentbe became the first MoneyGram virtual agent in South Korea. They will work together to further improve financial inclusion in South Korea.
"We are now in an even better position to meet the demand for tech-savvy solutions within this space and look forward to the change this will bring to the diverse community we serve," said Alex Choi, CEO of Sentbe.
Mobidoo

Korean Fintech startup Mobidoo's SmartSound technology sends data over a sound wave that cannot be heard by humans. This is done to enable contactless mobile payment on any phone. This technology solves the connectivity problems of existing technologies and enriches the experience in everyday life. SmartSound utilizes existing speakers of payment devices, and thus connects devices without requiring extra hardware. Therefore, this makes it perfect for mobile payments. In the past, this form of payment required retailers to install machines to read the QR Codes.  What makes Mobidoo so innovative is that they use ultrasonic sound waves that allow all machines to attach speakers into credit card readers.
Current network technologies like Wi-Fi, NFC, and Bluetooth have limitations in connecting the devices due to high costs. Using ultrasonic technology will make the connections easier and secure. Furthermore, Mobidoo's solution has already been deployed in Lotte Group's mobile payment solution L.Pay. It will be used at the retail giant's department and supermarket stores across the nation. In addition, they are making more than 150,000 transactions per month. In 2022 they will focus on overseas markets such as Finland and Indonesia.
Moin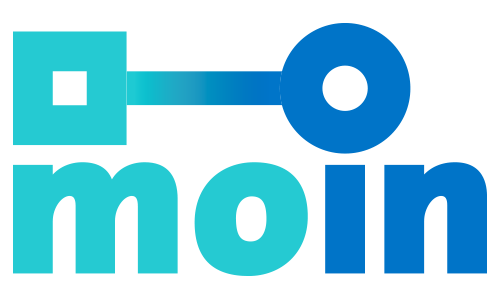 Korean Fintech Startup Moin focuses on the problems in interbank remittance. Conventional interbank wire transfers have high commission fees and take a long time to process. Moin has a license as a remittance service provider from the Financial Supervisory Service. They provide their services using either pooling or pairing schemes. Therefore, a pooling scheme uses a pool of money made up of both Korean and partner nations' respective local currencies. In addition, a pairing scheme is a way to settle the outgoing and incoming amount of money by pairing them.
Moin users can remit up to $30,000 per year and $3,000 per transfer. The volume of money remitted through Moin's platform has increased by about 140 percent each quarter. Furthermore, their focus for 2022 will be cryptocurrencies devoted to remittances (Ripple or Stellar). In addition, they will look to partner with countries in Southeast Asia.
---
John is the Co-Founder of Seoulz. He has covered the startup, tech & blockchain scene for over 7 years and has written over 700 articles regarding the Korean startup ecosystem. Using Google SEO, he has brought global attention to Korea's tech scene. Email him at john@seoulz.com
All author posts