The 21st century will be technology-driven and filled with web applications. COVID-19 has proved the need for Edtech companies that teach students how to code. There are some innovative Korean Edtech startups that teach coding, AI, app development, and even automation. It is estimated that coding jobs will grow by 80% globally in the next decade. As new jobs will be invented requiring a new set of skills, Korean Edtech startups are creating programs to help students write code even if they are a beginner. Coding is also great for sharpening the mind and inculcating problem-solving and analytical skills.
Those interested in Edtech startups in Korea for English Learning can check out that article as well.
Korean Edtech Startups that Teach you how to Code
elice
Coding skills are regarded as essential abilities of the 21st century. As technology became a huge part of our lives, technical & digital literacy are key components of competitiveness. Therefore, Korean EdTech startup elice focuses on bringing coding skills to students, job seekers, and employees. The startup provides an online coding platform "elice" and an online learning platform called "elice academy." Users can select from a wide variety of subjects, including programming basics, data analysis, deep learning, and more. What sets the online learning platform apart from traditional learning, is its strong emphasis on interaction. The platform guides students through classes and exercises while analyzing their learning progress. Furthermore, all training sessions offer real-time chats with instructors who check your answers and can respond to questions immediately.
The Founding of elice
The CEO, Kim Jae Won who graduated from KAIST with a Computer Science degree, founded the company in 2015. During his research at KAIST, he saw that students faced a lot of difficulties and limitations in coding classes. Classrooms were crowded and usually lead by only one instructor which made it hard for them to ask questions or receive critical feedback. The learning process was slow due to the lack of interaction and refrained students from enjoying their studies.
Kim introduced his idea of an online learning platform to his fellow students who liked his idea and helped him establish the company. Since then, the company has received recognition and attention from various institutions and universities for its innovative platform. Schools like KAIST, DGIST, and Yonsei University have implemented the online learning platform into their curriculum. Additionally, reputable companies like SK, Hyundai Card, Netmarble, and many more have been using elice to provide software education to their employees.
After receiving investments from KAIST Ventures and Naver D2 Factory, the business secured a $2.8 million investment from Altos Ventures last year and has raised $9 million to date.
WCODING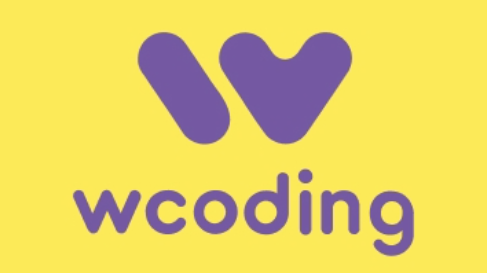 Korean coding education startup WCODING aims to make South Korea the leader in the software industry through coding education. They offer a world-class curriculum to create programmers with strong technical programming skills. Their instructors and mentors have many years of experience and not only teach their students how to program but what it means to be a programmer. WCODING offers all its courses onsite to make sure learners get the personal attention they need. What separates WCODING apart from others is that they actually help you find employment in Korea and abroad. Therefore, they have a strong network of employers and sources of opportunities.
Coding Program for International Students in Korea
WCODING offers a special package for international students in South Korea. The 12-week Foreign Package Program is designed for English-speaking students and teaches both front-end and back-end programming.
LUXROBO (MODI)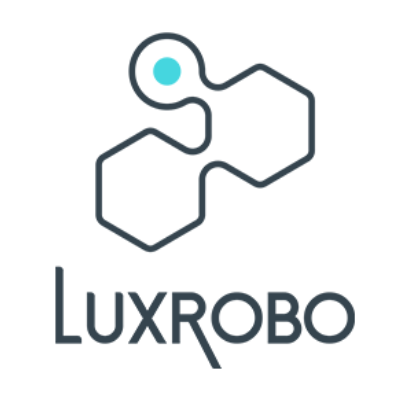 LUXROBO is the creator of MODI a set of modules that help people learn to code. They offer modules from basic to advanced coding through MODI Studio. It is a graphic-based "drag and drop": block coding software that uses MODI hardware. Another product by LUXROBO is Code Sketch, an application that provides a block coding program as well as a video guide to let users create their own coding projects. The Code Sketch app includes their MODI Play function which lets users control and move their creations using a joystick (only compatible with tablets).
LUXROBO also offers coding education services such as corporate training, teacher training, coding camps, and coding workshops. They have a dedicated coding training team with over 6 years of knowledge and experience.
CODEIT

CODEIT is an online coding Edtech startup in Korea that has over 10,000 members on its platform. Most of their members are from some of the top companies in Korea such as Lotte, Shinhan, Hyundai, etc. They offer courses for the general public as well as corporations. All of the courses online are 100% produced by CODEIT. They also offer bite-sized lessons that last 5-minutes. This allows for quick learning of complex concepts. In addition, the platform offers videos, exercises, quizzes, and more. Members have access to their updated and expanding course library. If members have questions, they offer the CODEIT Comunity where you can ask questions to other members.
---
John is the Co-Founder of Seoulz. He has covered the startup, tech & blockchain scene for over 7 years and has written over 700 articles regarding the Korean startup ecosystem. Using Google SEO, he has brought global attention to Korea's tech scene. Email him at john@seoulz.com
All author posts