Korean Conglomerates Continue to Focus on the US Market in 2020
This is not the best news for the Korean startup scene. Korean conglomerates like Samsung, SK, Lotte, LG, and others have already started building plants in the United States and have started investing in US companies. This plan is to expand into the world's biggest customer market. Since Donald Trump has got elected 4 years ago, he has hurt the trade policies between the US and Korea. Trump wants to bring more international companies into the US. Therefore he placed import tariffs and barriers. Now you are starting to see many Korean conglomerates building plants in the US. Ultimately this will mean even less support from Korean conglomerates for the Korean startups in Korea.
Lotte enters Louisiana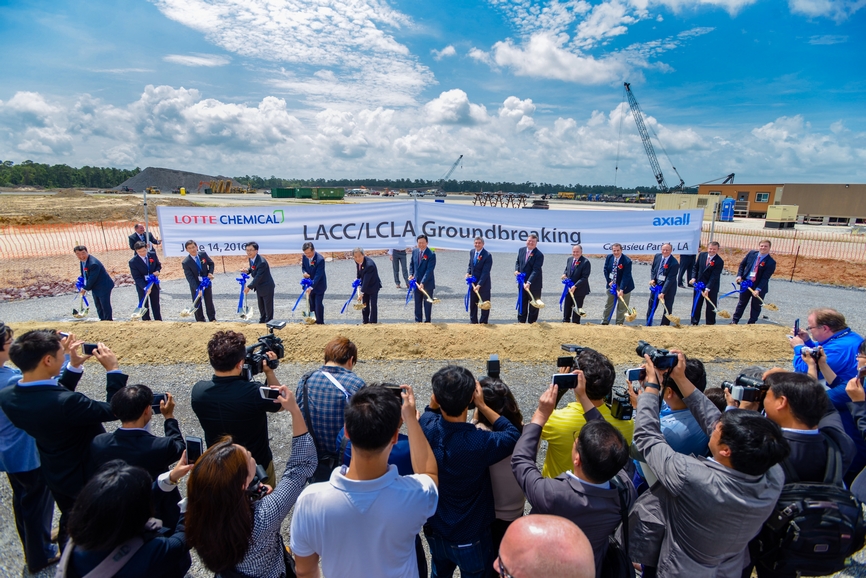 Lotte Chemical Group completed a $3 billion plant in Louisiana, becoming the first Korean chemical firm in the US. This move got Lotte Group Chairman Shin Dong-bin a meeting with Trump. This was the first Korean Chaebol to have a sit down meeting with a US President. Trump even tweeted a photo of himself with the Chairman.
Trump wants to show the American people he is bringing jobs to America. This plant in Louisiana is going to create thousands of jobs in the city. For Lotte, this move expands its brand into the US market and will allow Lotte to expand other ventures so they can also enter the United States. It will only be a matter of time before you start seeing Lotte Hotels in a city near you.
Lotte Chemical USA and Eagle US 2 have formed the LACC which is a joint venture that is dedicated to a petrochemical project in Louisiana. LACC has been funning ethane crackers in early 2019. The facility can produce around 1 million tons of ethylene per year. 
SK enters Georgia
SK Innovation, another chemical firm is now building a $1.7 billion chemical plant in Georgia where they will create batteries for electric automobiles by 2022. They will invest $650 million into this project by 2025. The plant is expected to bring in over 2,000 jobs to Jackson County by 2025. This is now the largest development deal in Georgia. The facility aims to be the leading manufacturer for the newest electric cars. Therefore, look for SK innovation to form some kind of partnership with Tesla moving forward or with Kia Motors which runs a manufacturing plant in Georgia. 
The governor of Georgia, Brian Kemp, visited Korea in 2019 to thank SK Group for their investment in his state. He also hoped for future cooperation on cultivating engineers and specialists in the EV battery field. In addition, Kemp visited automotive brak maker Sangshin Brakes in Daegu. Sangshin Brakes already has a presence in Georgia and already pledged a further investment of $20 million which will create 200 new jobs in Georgia. 
LG enters Tennessee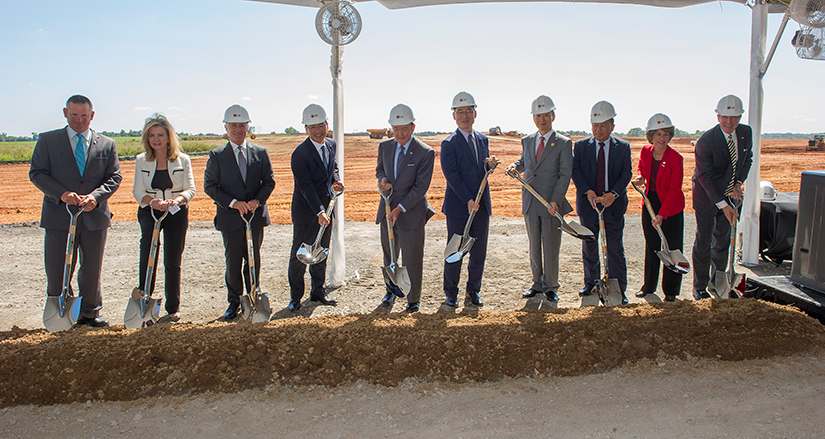 LG Electronics has built a $250 million manufacturing plant that created more than 600 jobs. The plant will manufacture appliances such as washing machines and refrigerators. They are looking to turn out 1.2 million washing machines a year. This factory represents a $360 million investment in total by LG. 
"We are proud to bring state-of-the-art home appliance production technology and even more U.S. jobs to the great state of Tennessee. Thanks to the support of local officials and the Montgomery County community. LG is expanding our business investments in the US to better serve our customers and, ultimately, American consumers seeking the best washing machines in the market," said the president of LG Home Appliance and Air Solutions Company, Dan Song. 
Samsung enters South Carolina
Samsung has built a $380 million home appliance manufacturing facility in South Carolina. They were able to hire 650 full-time employees to their facility. The US is one of the fastest-growing markets for home appliances so it was an easy decision for Samsung to build a plant in America. Samsung plans to hire an additional 400 employees by 2020. Most of the employees are from Clemson University and the University of South Carolina. Therefore Samsung is helping the next generation of manufacturing workers in the region.
Koreans are left behind
All this growth means that Koreans living in Korea will not have as much support as before. New plants in Korea are not being built. This means fewer and fewer jobs for Koreans. Korean startups looking to partner with Conglomerates will now have to compete with American startups. There will need to be a movement in Korea for these big companies to give back to the Korean startup ecosystem. As more and more jobs are going abroad and automation is coming in. Koreans will need to embrace entrepreneurship more than ever and Korean conglomerates need to help with this transition even more than they are currently doing.
---
John is the Founder of Seoulz. He has covered the startup, tech & blockchain scene for over 7 years and has written over 700 articles regarding the Korean startup ecosystem. John is also a Web Developer and certified AWS Solutions Architect. Email him at john@seoulz.com
All author posts