The Internet of Things (IoT) is an emerging technology that healthcare startups are leveraging. IoT is perfect for exchanging data & information between devices and systems which is why there has been a rise in Innovative IoT Healthcare startups in Korea over the last decade. Thanks to this technology, many physicians in Korea are now able to offer quality care. IoT is shaping the future of the healthcare industry. It offers real-time patient care and monitoring using cutting-edge solutions developed by startups in Korea.
Some examples of IoT Healthcare devices include:
Biometric scanners
 Bioprinters
Air quality sensors
Glucose/blood monitoring devices
Remote temperature monitors
Fitness wearables
Sleep monitors
Robotic surgical equipment
and more…
The list can go on and on. Now many of the IoT Healthcare startups in Korea are incorporating AI technology into their devices for better patient care and engagement. Below is a list of IoT Healthcare startups creating devices that have the potential to revolutionize the healthcare industry not just in South Korea but in the world.
IoT Healthcare Startups in Korea to Know
ROKIT Healthcare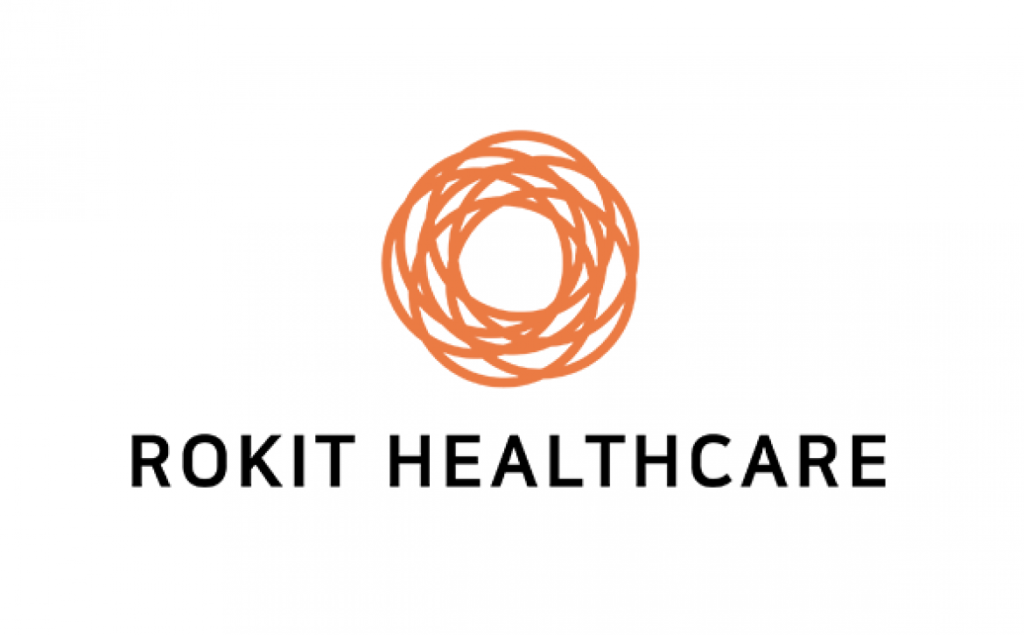 The top IoT Healthcare startup in Korea is ROKIT Healthcare. They develop safe and effective organ regeneration platform services. They are the developers of a 4D bio-printer/organ regenerator called Dr. INVIVO 4D, which is the world's first sterile, all-in-one 4D organ regenerator, used to regenerate the skin as a treatment for diabetic foot ulcers. It was developed for biomedical researchers and material engineers to pattern cells, biomolecules, and polymers to explore multi-material 3D composite structures, from tissues to novel biocompatible materials. ROKIT Healthcare received a series C funding round from DRADS capital, a biotech-specialized investor based in the US and Canada.
"With our extensive experiences in the biomedical industry, ROKIT Healthcare will make every effort to continue growing as an innovative global company by expanding its business domain ranging from personalized organ regeneration to anti-aging markets," said the CEO of ROKIT Healthcare, Seokhwan You.
Rokit Healthcare already finished its series C funding round bringing its total funding and will look to go public in 2022. Their focus now is to continue to conduct more clinical trials in not only South Korea, but the US, Europe, and Asia.
MEDI FUTURES

Korean Biotech Startup MEDI FUTURES is an ultrasound company. They commercialized ultrasonic endoscopic disk surgical instruments and enzyme-free ultrasound stem cell separators based on ultrasonic platform technology. Moreover, these devices minimize tissue damage and help patients recover faster. MEDI FUTURES does 80% of its sales overseas. The startup has been able to raise over $10 million in funding from Korean VC firms such as ST Capital and Samho Green Investment. In addition, MEDI FUTURES is a part of the Future Unicorn program conducted by the Ministry of Science and ICT.
DAVINCI COG
MEDI FUTURES are the creators of DAVINCI COG, an absorbable medical-use barbed suture that is highly precise and safe. In one year they have been able to do over $2 million in sales. They have obtained CE certification in 2020 and will look to increase their sales in the European market. Furthermore, they will also collaborate with American companies to expand their exports of surgical devices.
"MEDI FUTURES is able to develop medical devices at a micrometer scale that can be absorbed by the body. We will be working to make our products applicable not only for surgery and beauty care but also in other areas of medical treatment such as ophthalmology and dentistry," said the CEO of MEDI FUTURES, Kim Ji-min.
Healcerion

Korean MedTech startup Healcerion offers a mobile-based ultrasound system that offers physicians and patients a portable handheld ultrasound device. Their device called the SONON 300L recently got FDA approval and can now enter the US market. Their flexible handheld device is 1/10 the cost of a traditional ultrasound machine. Moreover, it is an advanced imaging device that can be used anywhere as long as you also download the app from Google Play or the App Store. Therefore, the tablet or smartphone will then act as a display for the device.
The SONON 300L is rechargeable (3-hour battery life) and only weighs 13 ounces. It can also support medical imaging protocols such as DICOM (Digital Imaging and Communications in Medicine) and PACS (Picture Archiving and Communication System). In addition, it also provides a new diagnostic ultrasound option for retail clinics, urgent care centers, mini-hospitals, home health care providers. Furthermore, it will help rural and third-world regions where cost, space, and mobility requirements had previously put traditional ultrasound out of reach.
"New Healcerion ultrasound scanners will take advantage of the next-generation technology, making them more compact and easier to use," said CEO of Healcerion, Dr. Benjamin Ryu.
Algocare

Algocare is an IoT healthcare/wellness startup that provides personalized nutrition as a service (NaaS) through an IoT nutrition management device and application. The startup plans to expand from personalized nutrition management services to chronic disease medication management and non-face-to-face medical services. Algocare has an AI doctor developed by full-time doctors and pharmacists and researchers. In addition, they recently won the CES Innovation Awards at CES 2022 in a total of 3 categories for the 2nd consecutive year. Some of their Key Products include:
AI Doctor – Analyzes the user's health data and provides solutions
IoT Device – Provides a combination of personalized nutritional supplements
Millimeter nutritional supplements – 4mm-sized nutrient supplements
Healthcare app – The app manages your health status and record your dosage
Sky Labs


IoT Healthcare Startups in Korea – Sky Labs is known for a ring-type Cardio Tracker called CART. It helps with the continuous monitoring of atrial fibrillation. Atrial fibrillation is an irregular heart rhythm that can cause blood clots and even lead to heart failure or stroke. Atrial fibrillation occurs in 25% of people in their 40s or older.  Customers can wear the CART ring daily. In addition, it is both waterproof and dust-proof. Furthermore, the collected atrial fibrillation data can help doctors diagnose atrial fibrillation.
They are doing clinical trials at Seoul National University Hospital and working with global pharmaceutical companies like Bayer and Sanofi.
Their focus for 2022 will be to seek sales licenses in the US and Europe to expand their share in the global market. Sky Labs was established in 2015, they first saw its potential in the European market when it was picked at the startup program Grants4Apps Accelerator by Bayer in 2017. Furthermore, in 2018, the company won the top award for the digital health care sector at the European Society of Cardiology Congress, the world's largest cardiovascular congress. In addition, in 2019 Sky Labs got selected for the YIA (Young Investigator Awards) from HRS (Heart Rhythm Society). This was the first time a Korean team has won the award and was selected as a Tech pioneer from the World Economic Forum for the second time in Korea. 
"From the beginning, our goal was to penetrate Europe and the US. We will also launch the product in South Korea so we have applied for the Ministry of Food and Drug Safety's approval, but it is only for limited usage due to government regulations here," said Sky Labs CEO Lee Byung-hwan.
Nu Eyne
Korean medical device startup Nu Eyne is one of the few IoT Healthcare startups in Korea to go to CES 2022. The startup focuses on treating ophthalmological disorders. These disorders could be dry eye syndrome or simple eye discomfort. Furthermore, they treat these disorders by applying tissue engineering and neuro-modulation technology.
Some of their other devices include:
Personal wearable medical device to treat corneal diseases, such as DES, by inducing nerve normalization.
Wearable medical devices to promote nerve generation for treating retinal diseases, such as glaucoma and macular dystrophy.
Personal wearable medical device to induce and maintain sleep for ASD and ADHD patients.
A wearable medical device that induces a strong electric field to inhibit unregulated proliferation.
WellsCare

Korean IoT Healthcare startup WellsCare manufactures and sells home smart healthcare devices. Their main product is the IASO which is a wrist-sized, cold laser device that helps with pain relief. Therefore, think of IASO as a stylish, comfortable, and safe home-care laser pain therapist. It uses Low-Level Laser Therapy (LLLT) which is a type of light therapy technology, that is safe and has a number of verified pain-relieving effects. In addition, it provides a customized healthcare service that connects with its smartphone app.
WellsCare was able to raise its series A from the Credit Guarantee Fund. The investment will go towards clinical research at Korea's top university hospitals. Furthermore, they will also look to expand into the global market and partner with pain-related cream and sports marketing companies.
---
John is the Co-Founder of Seoulz. He has covered the startup, tech & blockchain scene for over 7 years and has written over 700 articles regarding the Korean startup ecosystem. Using Google SEO, he has brought global attention to Korea's tech scene. Email him at john@seoulz.com
All author posts