Interview on South Korean Legal Services for Foreign Entrepreneurs
It is crucial to review local laws and regulations to avoid unnecessary risks before entering the local market by supplying a pre-existing product or service from oversea startups or establishing a new business in South Korea as a foreign entrepreneur. There are a lot of great lawyers in Korea who speak English and have helped foreign entrepreneurs establish a business in Korea. There are some free South Korean legal services (Helpline: 1345) offered by the Korean government for foreigners. However, the free legal service deals with counseling on disputes on domestic, civic, criminal, and labor issues only.
These services were started by the Ministry of Justice in partnership with the Korean Bar Association and the Ministry of the Interior. Therefore this is a great place to go for lease contract disputes or criminal cases. 
What about a lawyer for doing business in Korea?
Information on South Korean legal services for foreign entrepreneurs is very limited. If done incorrectly it is very possible a foreign business in Korea will have to shut down. The same is the case for foreign investors looking to invest in startups in Korea. Any investments that are made disregarding any legal revision, it may diminish the profitability of the investment.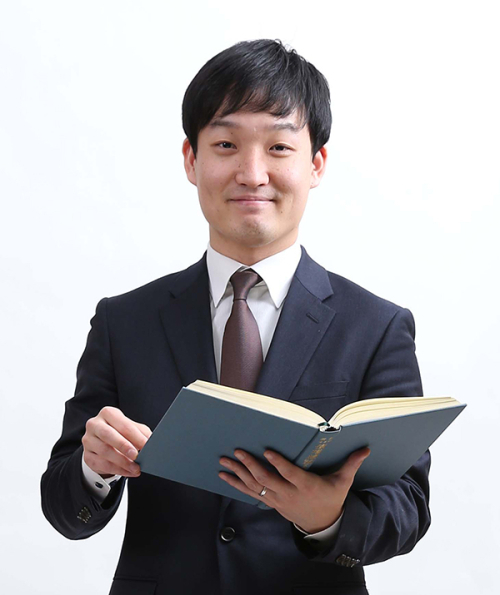 To prevent these types of issues, we have conducted an interview with Ted Park(Sang oh, Park) from Barun Law LLC.
2007 Graduated, Ritsumeikan AP University
2013 Graduated, Law school of Sungkyunkwan University
2013 Passed, 2nd Bar Exam
2019 UCLA School of Law (LL.M.) – Majored Media, Entertainment, and Technology Law and Policy
2019 Passed, Bar Exam of New York State of America
Barun Law LLC
Barun Law LLC is South Korea's fastest-growing and most dynamic full-service law firm. It was founded back in 1998 and is considered one of Korea's top law firms today. Their office is located in Gangnam and is comprised of over 200 attorneys who along with highly qualified support staff, provide a full range of legal services for foreign entrepreneurs/investors looking to do business in Korea. 
The firm's partners include some of the most prominent and well-respected members of the Korean Bar. In addition, they have a highly experienced team of foreign lawyers who adds international savvy and recognized expertise, creating a substantial comfort factor for international clients.
South Korean Legal Services for Foreigners
Riso: Commonly, it is expected that foreign entrepreneurs would not take any illegal actions. Would it be still necessary for them to be legally advised?
Ted: On the oversea startups or investors' side, it is difficult to have knowledge about relevant law and regulation, most of them receive legal support from local law firms or legal experts.
Riso: We have very little knowledge of Korean law firms or the legal market in Korea, would you briefly introduce us to it?
Ted: Forms of legal experts in South Korea can be categorized into "Large", "Small-Medium(including Boutique Law firms)" law firms, and "private attorney".
Large Law Firms in Korea
We generally distinguish it as "Large Law Firms" when they have over 200 lawyers with various expert teams that can respond to diverse areas of expertise, which is considered to be the biggest advantage of theirs. Additionally, the majority of "Large Law Firms" are comprised of accountants, labor attorneys, and numerous professionals from diverse legal and regulatory sectors. As they compensate with high income and quality work conditions, top tier lawyers tend to work with them and because of that, large law firms get a positive overall reputation on their performance and evaluation from customers. But the demerit of large law firms is that they charge high price for their services.
Boutique Law Firms in Korea
On the other hand, there are also Small-Medium law firms specialized in particular fields, so-called "Boutique Law Firms", that offer a similar or superior performance than the large law firms. In contrast, there are some Small Medium law firms that have numerous lawyers gathered but incapable of working in harmony, which practically makes them lawyers working in a co-working space.
Private Lawyers in Korea
With Private lawyers, it is obvious to have gap between each individual on experience and capability, and since it is impossible to cover experience and expertise in all spheres, although private lawyers may have great reputation on their performance, they would inevitably have weakness on the other areas out of their expertise. Instead, Small Medium law firms and private lawyers would request for fewer fees on legal consulting and cases than large-sized law firms.
Riso: Thanks for the discrete explanation of the Korean legal consulting market. What are the things foreigners should be careful about when it comes to hiring a professional lawyer in Korea?
Ted: When it comes to hiring an attorney, it should be considered synthetically consisting of these types of criteria.
Career experience of the Lawyer

Field of issue

Number of Identical or Similar case he/she handled.

Price for service (legal fee, consulting fee)
Working with large-sized law firms, it would be comparatively convenient to designate an eligible lawyer. They have lawyers with above-average level performances. When it is small-medium sized law firms or private lawyers, as said, they have a significant gap of qualities. Though there are good lawyers, you would want to spend enough time to prudently review the candidates.
Rise: How are consulting fees assessed?
Ted: There are two methods of calculating consulting fees. First is the "time charge" method, after signing a consulting contract, multiplying time input with price per hour. Second is a fixed rate per case, consulting fee (often divided into down payment + contingent fee) charged regardless of time spent on the case such as contract review or M&A deals.
Riso: What about lawsuit cases? Is it the same?
Ted: Generally, when it's a lawsuit case, it is paid with a down payment with contingent fees. Depending on the circumstance, time-charge can be applied even though it is a lawsuit case. But, if the lawsuit gets longer than expected it would cost beyond your initial estimates. So time charging may not be rational as it looks like since it is charged per time spent.
Finding the Right South Korean Attorney
It is vital foreigners find the right South Korean legal firm or attorney for their business. Those that have businesses in Korea know the sheer amount of paperwork involved in setting up a business, getting investment, and filing corporate taxes. In addition, the skills and experience of a Korean lawyer are critical because some laws apply differently to foreigners. It can be more complex, unique, and involve different documents/certifications. There are also individuals in Korea that market themselves as Korean attorneys but not actually attorneys. They do not have the ability to take cases to the Korean court if need be. That is why most use large law firms, because the lower you go, the greater the chance of getting scammed.
---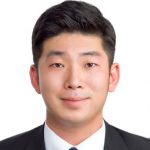 Riso Ahn is the CEO of Terminal Korea. Since Oct, 2019 he successfully mediated numerous businesses, operated few projects, signed distributorships with local & international startups. He has partnered with local & International startups & SMEs. Specializing in distributing Goods & Services of overseas startups.
All author posts