There has been a rise in Edtech startups in Korea focusing on students due to the COVID-19 pandemic. We covered Edtech startups in Korea for the English language and coding. However, for this article, we wanted to focus on startups that are teaching math and any other subject we have not covered. As the world shifts to a more remote learning process, Koreans are looking for tools to help their children learn from home. Thanks to the internet, education is limitless and the thing we learn as children both inside and outside schools play an important role in the people they become. In the digital age, education has become more accessible than ever before. Furthermore, children in Korea have one of the strongest broadband connections, mobile phones, and some even have their own tablets.
Edtech Startups in Korea Focusing on Students
Mathpresso
Korean EdTech Startup Mathpresso is the creator of QANDA which is a tutoring app for students that need help with math and science. The app is available in Korean English, Japanese, Vietnamese, and Indonesian. It helps students search for solutions to math problems just by taking a picture of the math problem. Therefore, it can recognize the text and mathematical formulas in a photo with optical character recognition (OCR) technology. Then it provides detailed solutions and personalized learning content for each user. In addition, the app has over 45 million registered users. In addition, QANDA provides video lectures through their Premium subscription model. 
Furthermore, users can ask direct questions to school tutors. The queries are then added to the app's database so that other users can find the solution through the app's search engine.
Mathpresso has raised over $105 million in funding from Google, SoftBank Venture Asia, Smilegate Investment, Mirae Asset Venture Investment, Legend Capital, InterVest, and NP Investments. Their focus for 2022 will be to continue to be active outside of Korea, in countries such as Singapore, Vietnam, and Indonesia.
"Our mission is to provide equal opportunities for education through technology. We plan to bolster our presence in the Asian market beyond Korea and Japan," said the CEO of Mathpresso, Jongheun Lee
Class101

One of the hottest Korean SaaS startups in the education sector is Class101  a hobby-focused social networking/e-learning platform. Users can subscribe to Class101 to share their hobbies with others on the platform. The platform offers online classes for a variety of hobbies from calligraphy, crafts, illustrations, cooking, and many more. Teach online video class is created by a top-trending artist or influencer in their industry. Think of Class101 as MasterClass for Korea. They have over 10,000 creators teaching classes and have a satisfaction of over 98%. Moreover, most of the subscribers are those aged 20-30 who are looking to create a work/life balance in Korea. 
English and Japanese Classes Available
Class101 is now offering English and Japanese classes. They have a dedicated section for international learners in such categories as digital drawing, music, and illustration. Some of the most popular classes include a hip-hop class by Korean rapper Gray. Class101 also offers kits that contain all the materials necessary for learners to complete a class. Furthermore, there is an online feedback community where instructors and learners exchange feedback on the process and progress they are making.
They have raised over $35 in funding from Korean VC firms SoftBank Ventures Asia, KT Investment, and others. Their focus for 2022 will be on content production and platform development.
"This funding will help Class101 build a stronger economic foundation for the creation of more diverse classes and content creators. We also have aspirations to become the best-known image of hobby learning platform that represents the nation the best," said CEO of Class101, Ji Yeon Ko.
Enuma

Enuma creates learning solutions that allow all children to gain confidence and independence while building foundational skills. They are committed to every child's individual success, including children with special needs or without resources. Some of the most popular products include Todo Math and Todo English. Combined they have over 8 million downloads worldwide. With Todo Match learners can solve mathematical problems as if it were a game. Enuma won the 1st prize during the Global Learning Xprize competition back in 2019. The competition was sponsored by Elon Musk. To date, Enuma has gotten over $22 million in venture capital funding to date.
TagHive

Edtech startup in Korea TagHive offers clicker-based classroom response systems and AI-powered at-home learning apps under the "Class Saathi" brand in India and under the "ClassKey" brand elsewhere. They were accelerated by Samsung C-Lab. They now cater to over 400 schools in South Korea. Last year they were able to enter the Indian Market by collaborating with the Indian Government.
"In India, we have already onboarded close to 50 schools in less than a year and are looking at expanding our operations across 10,000 schools by 2022." said the Founder of TagHive, Pankaj Agarwal.
After a Series A investment from Joon Hyon the Managing Partner at Korean VC Firm Complement Capital. The valuation of the EdTech startup stands at $10 million. Joon Hyon saw that going forward teachers and students will need to embrace e-learning due to social distancing measures since COVID-19. Class Saathi is intuitively designed to create an interactive and immersive learning experience for the students, making them confident about their subjects.
Classting

Korean Education Technology Startup Classting uses AI deep learning technology and big data to create an education social community platform. Therefore their app allows for easy communication between students, parents, and teachers. The platform supports study management, effective communication, and personalized service that offers tailored information and functions. The Classting app is now a common app in the public education sector in Korea. They currently have over 4.5 million users in over 15,000 schools and educational institutions worldwide.
Classting has partnered with UCLA, Boston College, and the University of Washington on using AI and big data for better-personalized education for students. They have already raised over $5.5 million dollars. With that, they will look to expand into other Asian markets such as Taiwan in 2022. Furthermore, the Classting app supports 12 different languages and will look to add SEA countries like Malaysia, Indonesia, and Vietnam. They will focus on the Asian market before moving on to the United States and the European market.
"Classting uses IT technology, including Big Data and Artificial Intelligence, to create a new educational service that connects teachers, students, and parents. We will continue efforts to create a more pleasant learning environment and a more reasonable education market as an ed-tech company in Asia and beyond," said CEO of Classting Cho Hyun-gu.
Jaranda

Korean EdTech Startup Jaranda is a platform that offers one-on-one private teaching for children in Korea. Jaranda uses data analysis to make sure they have the highest quality instructors on their platform. In addition, they have over 17,000 after-school instructors called "Jaranda Planners". Jaranda Planners teach kids ranging from 4 to 13 years old. Customers arrange a time for the instructor to come to their home for private one-to-one teaching.
Just under 80% of their customers are repeat customers. They were able to get $750,000 in funding from Kakao Ventures and 500 Startups putting their total funding to $2.5 million for their series A round.
Wemath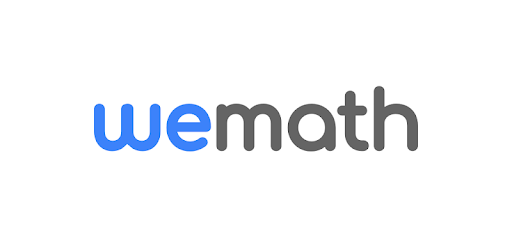 Korean EdTech startup the KEII platform are the creators of Wemath. Wemath focuses on student-centered learning (peer teaching) for learning math. Their community offers a place for anyone to watch, make, upload, and share his or her own math videos. In addition, they also offer MoTu which is a 1 to 1 video tutoring solution. Their focus moving forward will be to create a VR Creator Studio platform for educators.
---
John is the Founder of Seoulz. He has covered the startup, tech & blockchain scene for over 7 years and has written over 700 articles regarding the Korean startup ecosystem. John is also a Web Developer and certified AWS Solutions Architect. Email him at john@seoulz.com
All author posts