Have you ever heard of "Class101"?
Class101 is a Korean educational startup that offers online courses where you can learn a wide variety of things. From drawing, cooking, photography, and crafts to business skills for your career, it offers a wide range of kinds. If you are looking for a new hobby or want to develop skills that can help you with your work, this is a perfect website that you must pay attention to. Currently, an English website has been set up for foreigners, which can be paid in dollars and is explained English. Even if you are not confident, you can challenge yourself if you are interested. Online classes on Class101 provides an easy and friendly curriculum for beginners.
However, the English website does not have as many courses as the Korean site. But with its growing popularity, the number is increasing. Furthermore, if there is a class that you have interested in, you can vote to cheer for the next class on the English website. From the menu, press 'Support your next course' to see what is not yet open. Take a look at it, choose what you like, and then press 'support this course' to vote. This will helps to make richer content.
Here are 10 cool online classes that unlock your creativity on Class101
1. Dive into the World of Animation with Disney-Inspired iPad Drawing Course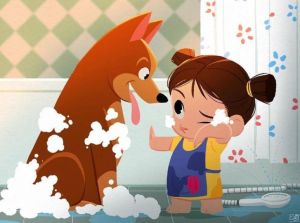 Anyone who has an iPad and is interested in drawing should try this online class. This course is provided by freelance illustrator Eunbi and is for beginners. The original audio is in Korean but subtitled in English. The satisfaction level of the students who took the class reached 97 percent. Illustrator teaches you how to draw characters from the basics of knowing Disney and Pixar style paintings. There is no need to worry about it as it provides 1:1 feedback to students who are struggling. With 42 lectures and a running time of 11h 41m, the course can be enrolled for $119. If you want to make your memories and precious things as unique works, apply now!
2. Travel & Lifestyle Illustrations – Learn Marker & Pen Drawing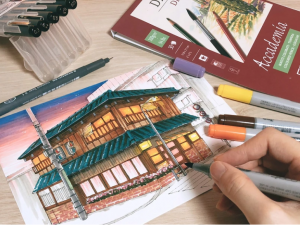 In a world where digital has become daily life, sometimes we miss something analog. If you want to draw something on paper yourself without using an iPad or smartphone, I recommend this class. Through this drawing course, you can feel the ink spreading and hear the scratching of pens. Instructor Rini uses this course to teach you how to use liner pens, how to use the color of the marker naturally, and gradation. You can also have about 10 artworks after all classes are over. The main themes he deals with are travel and lifestyle. It would be very cool to record a memorable place as a drawing while traveling. This will also help refresh your mood and make your daily life more special.
3. Transform Still Images into Moving Stories with the "Beats to Relax/Study to" Animator
Do you listen to music when you study or relax? If you've searched for relaxing music on YouTube, you'll probably be familiar with this picture. Even at the time of writing this article, I'm listening to music with this Animator's work. You can take a look at the artwork of instructor Juan Pablo Machado on YouTube channel "ChilledCow". The class begins on August 17, 2020, and is offered for $115. Students will master the tools first, and then move on to the next step to learn character design. He will help you understand how to translate your ideas into your original illustrations. Then use Photoshop to bring a still image to life with movement. If you wanted to try something more interesting than ordinary paintings, nothing is more suitable than this course. It is also selling fast among online classes in Class101.
4. An Online Beaurit Class: Home Training and Pilates for Correcting Body Posture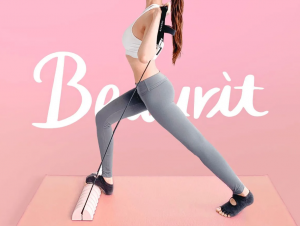 When you look at your laptop for a long time, you may have experienced a tense neck or shoulder problem. Sometimes we find it hard to fix our posture even though we realize that it is wrong. Many workout videos are more about building muscles and consuming calories than postural correction. If you want to understand your body correctly and make changes, I recommend this Online beaurit class.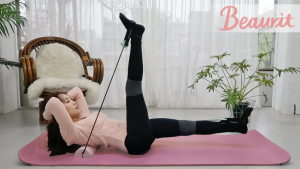 Perhaps the word "beaurit" is unfamiliar. Beaurit is a tool that helps you to do pilates easily at home. It is developed by instructors Byul and Sol. Although it is an online lecture, it is close to personal training because of the detailed explanation. Instructor Byul teaches the theory part, and Sol teaches exercise to help you get a better understanding. You can purchase beaurit tool and lecture video together in the package.
5. For Ultimate Beginners: Jenny's Korean Alphabet & Practical Writing with Seemile Korea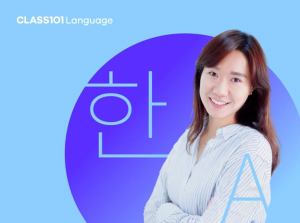 This online class is a course for foreigners who want to learn Korean. This class starts on September 3rd this year and is offered as English audio and English subtitles. If you've ever wanted to learn Korean, but felt difficult to start, take this class. You can access to the lecture for one year, compared to other classes offering 20 weeks of access. Instructor Jenny will make you master the Korean alphabet Hangeul and pronunciation. She has 15 years of experience in Korean language education. If you want to see how the class works, the preview is offered on YouTube.
6. Create Beautiful Letterings on Your iPad: Online Calligraphy Class
No matter how easy the course is if you feel like drawing is too difficult for you, try calligraphy. This class welcomes students by saying "Add Special Touch to Your Life". It helps you practice in detail from A to Z. Calligraphy artist Kim20 will lead you to an interesting calligraphy world. She was fascinated by the charm of writing and has been teaching this for about 5 years. This online calligraphy class will not only help you write beautifully but also allows you to take your feelings and experiences into it. You can make your moments as a special record through her curriculum.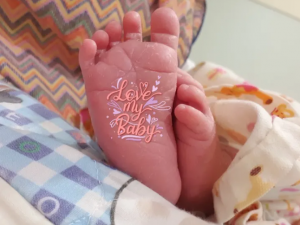 7. Café-Style Baking, At home: Online Class for Beginners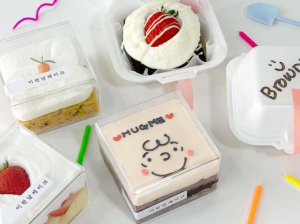 Let's make a sweet dessert for a special person or yourself on an ordinary day. Patissier Ileonnal provides easy recipes for beginners. Ingredients and materials are in the class package. The things you can learn from this curriculum starts with the basics include lemon madeleines, cheese tart, cream cheese brownies, chocolate raspberry cupcake, vanilla cube cake with seasonal fruits, and chocolate character cube cakes. The instructor not only teaches you how to make it delicious but also how to make it as pretty as if you've just brought it from a famous dessert shop.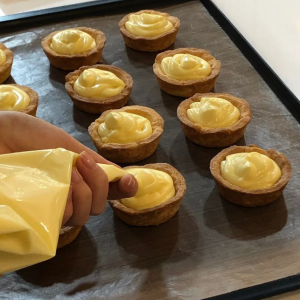 Also, this class offers information for those who want to make baking for a living. For example, for the business owners, she teaches the metrics for mass production and how to store your ingredients and products.
8. From Filming to Editing, All on Your Smartphone: A Vlogging Class by Sueddu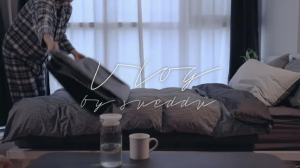 Did you know that your repetitive daily life can be interesting content for others? Vlog allows people to experience various lifestyles while filming and sharing their daily lives. However, when we try to make a video, it is often shaky and full of small and big mistakes. Instructor Sueddu's Vlogging class does not require professional equipment. You can just shoot Vlogs on your smartphone. In this online class, you can easily learn how to capture the beautiful moment and edit it using VLLO. After the whole curriculum is over, you will be able to record your day like a movie. You can also find other online classes in Class101 made by Sueddu.
9. Digital Photography & Editing with Lightroom: A Beginner's Course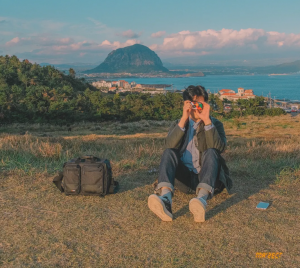 Photographer MAZECT has been teaching an offline photography class for 7 years and now does online classes on Class101. There are 748 reviews for this course, and 94% of the students said they were satisfied with it. In this curriculum, the students learn the aperture, shutter speed, and usage of each mode of the camera. Also, MAZECT will teach you how to edit the photos with Lightroom. He helps students to find their style, not just follow his instructions. If you bought a camera recently and don't know how to use it, or if you have a camera at home, take it out right away and enroll in this class.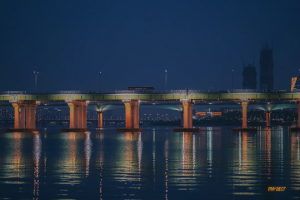 10. Learn Music Production with GRAY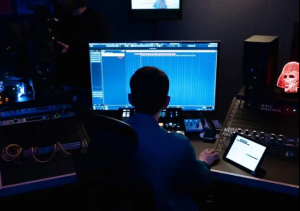 South Korea's famous musician GRAY opens his online music production class. He is a creative music producer who has made hit songs such as Hold tight(2014)-Loco, MOMMAE(2015)-Jay Park, Just do it(2015)-GRAY. In his online class, you can learn how to layer new tracks and create hooks that stick. If you want to make your own music, enroll now. Here is an interesting Q&A with the instructor.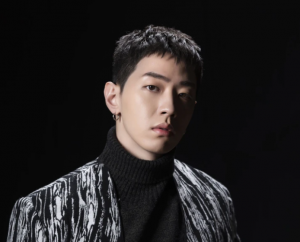 Q: Can beginners take and follow this course as well?
A: Yes, of course. I never majored in music, and I am a self-taught artist myself. That's why I am confident that I can guide you through the beginning of production.
---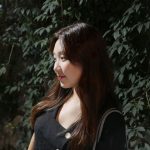 Yunju Oh is a content marketing manager at Seoulz. She introduces the latest Korean tech to the global audience through high-quality and engaging content. She researches the most relevant articles on Naver to create guides for foreigners in Korea. She studies at Kyonggi University in Art management and Marketing.
All author posts