WeGO – Transforming Cities Into Smart Sustainable Cities
How WeGO is facilitating the world's transition during the "fourth industrial revolution" 
Trending towards urbanization
Nearly half of the world now chooses to live in metropolitan areas.
"The UN stated that nearly 70 percent of the world's population will be migrating to cities for economic opportunity by 2050."
Why is this important? "With this influx of people comes concerns about efficiency and liveability with increasing population densities." (Seoul Ripe for Startups) A global dialogue has emerged as a consequence of these concerns, principally pointing towards the introduction and further development of smart cities globally.
Smart cities have surfaced as connected urban networks. These networks seamlessly integrate advancements in digital technology and big data. Therefore, this produces city structures that are more responsive, efficient, and liveable. These cities will be more open to new government policies such as UBI in Korea and creating sustainable cities. On the forefront of the dissemination of knowledge and steering the conversation towards increasingly more receptive municipal governments is WeGO.
WeGO has "smarter" solutions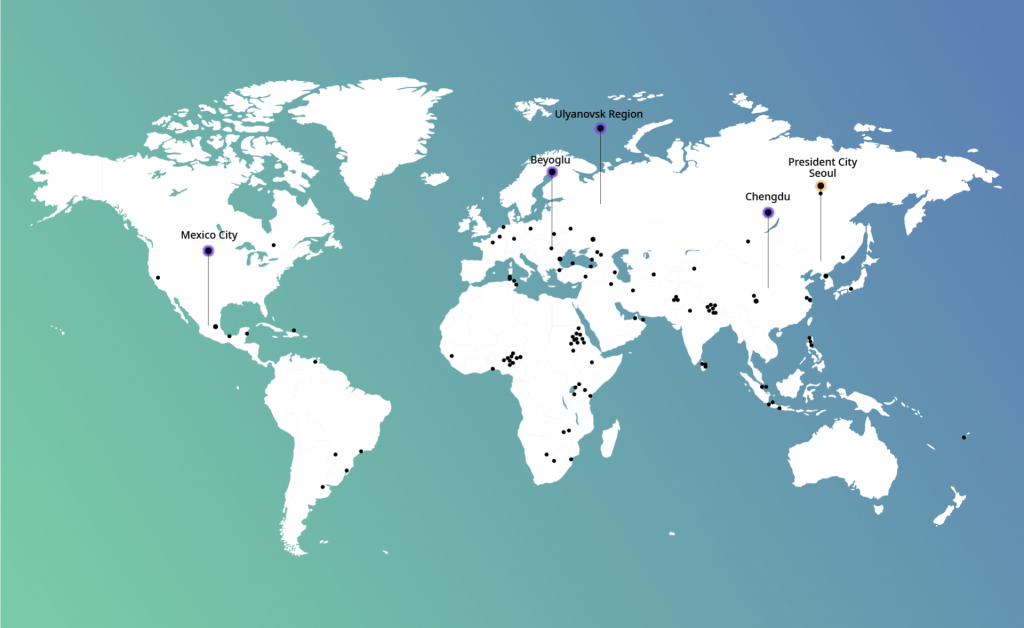 The World Smart Sustainable Cities Organization (WeGO), founded in 2010 by its 50 original members.
"WeGO is an international association of city and other local governments, smart tech solution providers, and national and regional institutions committed to the transformation of cities into smart sustainable cities."
WeGo has taken on a leadership role in this space. The organization connects more than 190 cities through international communication and cooperation. In addition, they are ultimately working towards bringing their vision into fruition, "Smart Sustainable Cities for All." The organization's diverse cultural employee base is reflective of its mission to build diverse cultural communities. Furthermore, these communities will be united by common goals of "long-term economic, social, and environmental growth."
Empowering through education and community interaction
In addition to WeGO's hopes to foster impactful dialogue and encourage a reformation and optimization of robust municipal centers, WeGO has dedicated resources towards educating key members of municipalities through seminars, forums, and workshops. Throughout 2019 alone, the organization hosted over 30 events across the globe reaching a range of locations such as Medellin, Colombia, and Taipei, Taiwan.

In addition, WeGO has introduced an award system where through a regular competition, formally known as The WeGO Smart Sustainable City Awards, exemplary displays of information and communication technology (ICT) and e-Government implementation are recognized and praised. The WeGO Smart Sustainable City Awards Panel of Judges chooses winners in specific WeGO Awards categories such as:
Open City
Digital Inclusion
Innovative Smart City
Sustainable City
e-Government Service
Cooperative City
This award ceremony offers winners the opportunity to receive global recognition, publishable achievements, and exposure in WeGO's extensive network. WeGO has created and continues to develop an engaging brand and model which furthers the conversation and brings to light global concerns for a need to transition to "smarter" cities.
In addition, WeGO was the co-host of the annual startup competition called Citypreneurs in Seoul. Citypreneurs is an international startups platform that seeks to build the capacity of young entrepreneurs. It offers revenue-generating solutions that help solve urban challenges. WeGO co-hosted the event with the Seoul Digital Foundation, the United Nations Development Programme (UNDP), the United Nations Economic and Social Commission for Asia and the Pacific (UNESCAP), Seoul Metropolitan Government, and the World Federation of United Nations Associations (WFUNA). Furthermore, they awarded $10,000 in prizes to Korean and German startups.
Facilitating a global transition
There is hardly a universal template for how to acclimate traditional cityscapes with advancements in technology and ICT. In addition, globally, the change will take time. However, with organizations like WeGO taking the stand and challenging governments to evolve current city structures, progress will be rapid.
---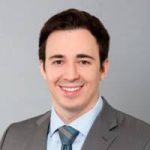 Anthony Brady is a contributor at Seoulz specializing in Public Relations and Social Media Marketing. He covers the latest marketing trends in Korea and the significance of these developments on a global scale.
Anthony's experience in international marketing and recruitment has bolstered his unique world view.
All author posts