Biotech startups can be a high risk/high reward venture for investors. There are many Korean BioTech startups that can compete with some of the best biotech companies in Asia. But they can be risky due to the ever-changing landscape in the healthcare industry. A typical biotech startup in Korea requires several years of research, tests, and passing regulations before its first product reaches the market. However, with the advancement in technology and new discoveries in the healthcare industry, the room for innovation in the biotech sector is very bright. In addition, due to the coronavirus outbreak, many investors realize the importance of research and development in the medical field.
Seoul Bio Hub
Seoul Bio Hub which opened in 2017 has already produced over 70 alumni companies and has attracted over $90 million in investment. They recently opened the Seoul Bio-Innovation Community Center to strengthen their infrastructure in the post-COVID era. It will support early-stage biotech startups by providing office space and networking opportunities. In addition, there is a shared laboratory and a space for small-scale product production. There are also support programs such as professional education, consulting, global connections, and investment opportunities. These startups should be in the bio-medical industry based on the infrastructure of hospitals, universities, and research institutes. Their focus should be on medicine, digital health, or medical devices.
The Next Celltrion
Korean biotech company Celltrion is considered the most successful Korean BioTech and health tech startup. It is well on its way to becoming a Korean startup unicorn. The company was founded in 2002 and has since gone public and is one of the top companies on the Kosdaq market for startups in terms of market capitalization. So which Korean biotech startup will be the next Celltrion or Genexine? For those interested in Biotech startups incorporating AI technology. Check out our separate list for Korean AI Medical Startups.
The rankings were comprised by the Seoulz staff and are based on 4 factors:
Funding
Market Opportunity
The innovation of service or product
Growth Potential/Scalability
Here is our list of the top 20 biotech startups in Korea
1. ROKIT Healthcare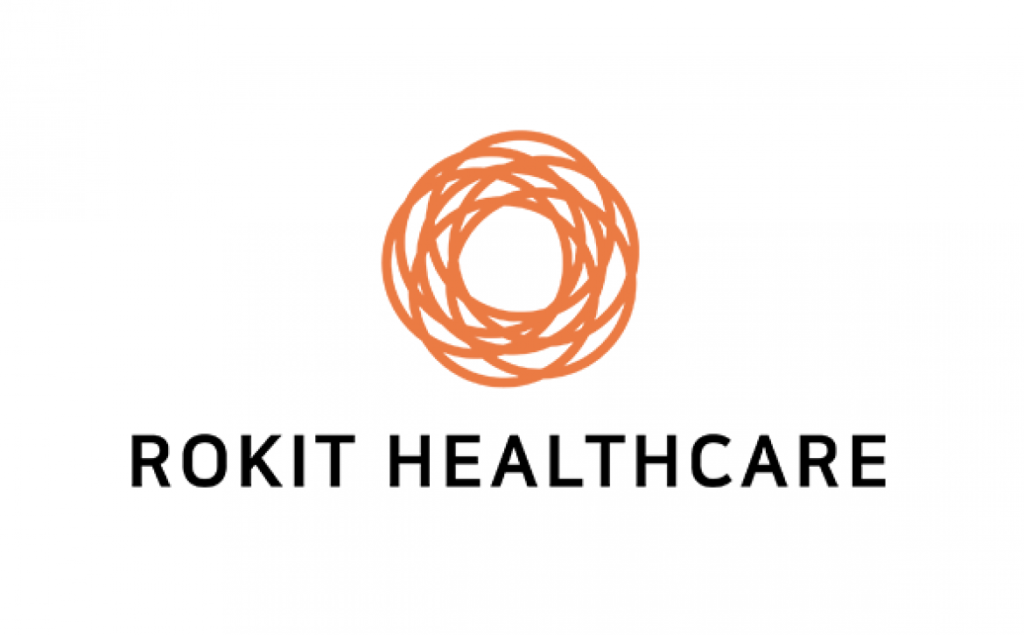 The top biotech startup in Korea is ROKIT Healthcare. They develop safe and effective organ regeneration platform services. They are the developers of a 4D bio-printer/organ regenerator called Dr. INVIVO 4D, which is the world's first sterile, all-in-one 4D organ regenerator, used to regenerate the skin as a treatment for diabetic foot ulcers. It was developed for biomedical researchers and material engineers to pattern cells, biomolecules, and polymers to explore multi-material 3D composite structures, from tissues to novel biocompatible materials. ROKIT Healthcare received a series C funding round from DRADS capital, a biotech-specialized investor based in the US and Canada.
"With our extensive experiences in the biomedical industry, ROKIT Healthcare will make every effort to continue growing as an innovative global company by expanding its business domain ranging from personalized organ regeneration to anti-aging markets," said the CEO of ROKIT Healthcare, Seokhwan You.
Rokit Healthcare already finished its series C funding round bringing its total funding and will look to go public in 2021. Their focus now is to continue to conduct more clinical trials in not only South Korea, but the US, Europe, and Asia.
2. CareLabs

Korean Healthcare Startup Carelabs offers optimal software and content services based on IT innovation. They are the makers of Babitalk which is a healthcare service that shares Korean cosmetics, skincare, and diet reviews. In addition, they produced the best hospital information application called Goodoc. It is an app that offers referral hospital information to users. In addition, it offers community features for shared reviews. Furthermore, they have over 250,000 reviews online and have partnered with over 500 hospitals in Korea. The app now has a feature for real-time face mask inventory tracking due to the coronavirus outbreak. 
CareLabs also invested close to $10 million into BNK Lab, which is a social dating app, to strengthen its services in the beauty industry. 
CareLabs is also looking to expand outside of Korea by launching its own beauty and dating app in other countries. In addition, they invested in healthcare data startup Life Semantics. Carelabs sales increased from $7 million dollars in 2014 to $47 million in 2018. In 2021, it will continue to expand its business across the Korean market and into the global healthcare market.  
Carelabs acquires online beauty startup Eunogo
Carelabs acquired a majority stake in Eunogo, an online beauty concierge startup located in Indonesia and Singapore. Therefore, this will be Carelabs path to expanding their business into the Southeast Asian market.
"While the number of inbound medical tourists to Korea has been continuously increasing, there hasn't been a leading platform that understands and caters to the customer's pain points. The plan is to lead the growth of the Korean medical tourism industry through this acquisition and Carelabs will collaborate with Eunogo as the No.1 Beauty platform company in Korea." Said Kim Dong Soo, CEO of Carelabs.
3. Noom

Health coaching app developer Noom raised $58 million led by Sequoia Capital. The app offers eating plans designed by registered dietitians. Therefore, users can record their meals, get workout plans, and track their exercise progress. Furthermore, there is also access to health/exercise articles, healthy food recipes, and support/consulting through your dietitian. When you first log in you will need to answer a series of questions to address your current weight and lifestyle. Then the app will assign you a coach. Then it will give eating recommendations. Furthermore, there are built-in tools to help you track your fitness, exercise, blood pressure, and diet. 
The best part about Noom is that you can eat whatever you want to eat. Users will get a note on their food tracker telling them that they have gone over a certain daily level. In addition, the app is free to download but if you want the full experience it will cost the user around $50 a month. To go through the full program users must stick with the membership for four months. Therefore, this will likely cost less than working individually with a dietitian. In addition, according to Noom, 64% of users lose 5% or more of their body weight, and 60% maintain the loss for one year or more.
Noom recently received funding from Serena Ventures to help fund the company's continued growth. In addition, Noom will have access to the firm's network and portfolio companies.
"Noom's mix of empathetic human support paired with modern technology and science makes it possible for people to achieve significant, lasting behavior change," said Serena Williams, Founder of Serena Ventures.
4. ExoCoBio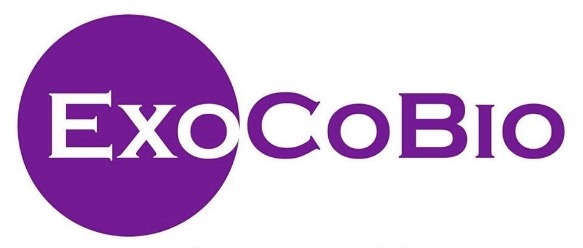 Korean BioTech startup ExoCoBio is a globally promising company that targets various unmet medical & cosmeceutical needs in skin regeneration, tissue repair, inflammatory diseases, and anti-aging. Its focus is on exosomes. Exosomes are nano-vesicles secreted by cells for intercellular signaling. Exosomes secreted by stem cells have been found to stimulate cellular. As well as aids in tissue regeneration and can be used for a wide range of applications such as skin and hair.
They have raised a total of $46 million in funding from Korean VC firms. Some of these firms include Seven Tree Equity Partners, TS Investment Partners, K2 Investment, KDB Capital, Atinum Investment, just to name a few. Their focus for 2020 will be to continue to build GMP-compliant exosome manufacturing facilities to produce exosome pharmaceuticals to secure additional business opportunities for commercialization in the cosmetics industry.
"We are going to step up our R&D and business so that ExoCoBio will be one of the leaders in the global exosome industry," said the CEO of ExoCoBio Byong Cho.
ExoCoBio has its own brands and products called EXOMAGE, Celltweet, and ASCE.
5. GI Innovation

Korean BioTech Startup GI Innovation develops new drugs through the combination of microbiome and protein drugs. They have signed a contract with Samsung Biologics where Samsung Biologics will provide a range of services including cell line, process, and analytical method development. They will also manufacture materials for the Phase 1 clinical trial. In addition, they will support IND filing support for GI's drug pipeline.
"We are very positive that global pharmaceutical companies interested in the R&D pipeline of GI Innovation will be able to access global new drug licensing (BLA) and biotech drug business through Samsung Biologics' CDMO service. Through this collaboration, we wish to demonstrate the win-win model of venture firms and large corporations that the people and the government want," said the CEO of GI innovation, Soo Yeon Nam.
Licensing out Immunotherapy Drug Candidates to Chinese Firm Simcere
GI Innovation licensed out GI-101, a bispecific fusion protein for treating solid tumors, to a Chinese pharmaceutical company, Simcere. Therefore Simcere will acquire exclusive rights for developing and commercializing GI-101 in China, Hong Kong, Taiwan, and Macau. GI Innovation got $6 million for licensing out GI-101.
To date, GI Innovation has raised $31 million for its series B round.
GI-301 License & Co-Development Agreement with Yuhan
Yuhan Corp. one of the biggest pharmaceutical companies in Korea licensed GI Innovation's next-generation allergy treatment GI-301. They will collaborate with GI Innovation to develop treatments for allergic asthma, chronic urticaria, atopic dermatitis, and food allergy. Yuhan will have global rights, excluding Japan, to develop and commercialize GI-301. GI Innovation got $17 million upfront and will get additional royalties upon milestone achievements. The deal has the potential to reach over $1 billion in the long-term. GI-301 will enter phase 1 clinical trials in Korea in September of 2020. Therefore, GI Innovation is strongly considering an IPO on Kosdaq by the end of 2020.

Korean BioTech Startup Genoplan is a genetic testing company with big ambitions to use its cutting-edge technology, expertise, and experience to revolutionize health and wellness. Genoplan is Korea's first startup to enter the direct-to-consumer DNA testing market. They use the latest up-to-date facilities to provide the fastest and most accurate DNA analysis results. In addition, they have raised $14 million through their series B round. Their total investment so far is $23 million. They are focusing on the Asian population with an office presence in Korea, Singapore, and Japan. Their affordable home-based saliva testing kit includes a life-long membership, free update of the latest research, and a detailed analysis of over 450 categories.
Customers send their saliva collection kit to Genoplan, and they will receive an online analysis report in 10 business days. Furthermore, this report incorporates both genetic and non-genetic factors. This provides combinational predispositions to various diseases and tendencies to interesting traits. Therefore, as their business grows, the startup hopes to build a platform where people can easily access their genetic information and therefore, take early preventive measures.
DNA Test Kit now out in Singapore ($199)
The DNA Test Kit allows users to decode their DNA so that they can take measures to prevent health issues like obesity or stroke. Users will need to register an account on Genoplan's website. Then they need to enter the serial key code located on the side of their test kit collection tube. In addition, users will be asked to complete a questionnaire about their daily habits and lifestyle. They will then need to spit into the tube and pour in the blue saliva stabilization buffer liquid and shake the tube.
"We want to expand in Asia to collect Asia genome data for the development of cancer treatment, the right cosmetics, or obesity treatments for the Asian population," said Founder of Genoplan, Brain Kang.
Users will need to mail the sealed tubes in the bags provided. A few weeks later, they will get an email notifying them about their genetic analysis which has over 460 health data. Users can log into their Genoplan account and check out their personalized reports.
7. Huray Positive
Huray Positive is a digital healthcare startup that aims to bring well-being and value to people's lives. They are known for their kidney disease management service called HID. HID provides self-management services for dialysis, blood pressure, and weight, focusing on dietary and nutrition management. Furthermore, Huray Positive provides policyholders with health care services to achieve improved customer health care and long-term financial outcome. The startup has raised over $20 million in funding to date from IMM Investment, Samsung Venture Investment, TimeWise Investment, StoneBridge Ventures, and Shinhan Bank. In 2021, they will focus on expanding the business of healthcare for large enterprise staff.
8. APRILBIO

APRILBIO is a protein drug-based biotechnology startup that develops long-acting bio-better therapeutics and antibody drugs. The company's technology is based on an Ex-12 helper phage antibody library technology. It uses human Fab antibody fragments that can bind specifically to serum albumin for developing human monoclonal antibodies with desired antigen-binding specificity. This enables medical professionals to stimulate the innate antiviral response in the treatment of hepatitis B and C viruses. They have an anti-Serum Albumin Fab-Associated (SAFA) platform source technology and antibody conjugation technology. The biotech startup has been able to raise over $17 million in funding to date.
"SAFA technology is a platform technology applicable to various drugs and mechanisms, so the effectiveness of SAFA technology can be highly appreciated through the joint development of innovative new drugs for IBD," said Sang Hoon Cha, the CEO at APRILBIO.
9. Bionetix

Korean Biotech startup Bionetix develops new medical therapies to fight refractory/relapsed cancer, glaucoma, and other incurable diseases. The startup focuses on developing novel drugs that would block, or inhibit, certain epigenetic processes linked to changes in tumor cell DNA that allows those cells to survive and begin spreading. They have their own research and development department. It is focused on developing new epigenetic enzyme inhibitors that are more effective than existing drugs. Therefore their use can be expanded to successfully treat a broader range of cancers. In addition, Bionetix uses comprehensive study results of public research organizations to develop new medicines and then generate preclinical and clinical studies.
They have collaborated with Birmingham-based Southern Research to produce life-saving anti-cancer agents and the identification of novel therapeutics.
"I believe that this collaborative research program will help to expedite the development of novel inhibitors into the clinic so that we can contribute benefits to cancer patients," said the CEO of Bionetix, Doo Young Jung.
Bionetix has raised over $10 million in funding from Ost Investment, Mirae Asset Venture Investment, Ost Investment, and Company K Partners.
10. Novelty Nobility

Korean biotech startup Novelty Nobility challenges the development of therapeutic agents targeting c-KIT which is capable of curing macular degeneration. c-KIT is instrumental in the generation of new vessels and increases vascular permeability under pathological situations. It increases in endothelial cells under states of hypoxia, which increases the generation of new vessels in endothelial cells by SCF. Novelty Nobility intends to develop the c-KIT inhibitors as an anticancer agent applicable to diverse kinds of cancers. The startup has been able to raise $9 million in its series A funding round.
11. THE.WAVE.TALK

Korean Biotech sensor startup THE.WAVE.TALK developed a laser sensor that is 10,000 times more sensitive than the conventional options out there. The current method for bacteriological analysis requires an expert to collect the sample or samples. Then it the expert needs to culture it or use expensive precise equipment that can take days. The technology created by THE.WAVE.TALK can detect a low concentration of bacteria on much larger samples. By working on much larger samples, it takes only seconds to identify different species of bacteria through their deep learning system. Their bacteria sensor can be attached to IV solutions tubing. Therefore, this technology will ultimately decrease the total costs for diagnosis by cutting down the time and the labor efforts required to test nano and micro-particles.
THE.WAVE.TALK is backed by KAIST and VC firms such as Naver's D2Startup Factory, Estech Pharma, and Bluepoint Partners, Big Basin Capital, and LB Investments just to name a few. They have an accumulated total of approximately $6 million in funding to date.
"The likelihood of survial from a bacterial infection drops by the hour. By diagnosing a given bacteria quicker, we can help find the right antibiotic for the infection faster, said Kim Young-dug, Co-founder and CEO of THE.WAVE.TALK
12. Life Semantics

Life Semantics is a Korean MedTech Tech startup that focuses on developing software platforms and systems for the medical industry. Their main platform is called Life Record. It is a fully integrated information system. It provides healthcare organizations with the tools to improve hospital management, patient administration, and clinical tasks. Therefore, the platform integrates health record data from hospitals for their disease prognosis prediction algorithm. The data collected through their platform can provide substantial information to set up a self-health management program and provide pre-emptive healthcare services.
Life Semantics is planning to launch a mobile solution that offers forecasting, prevention, and management of various serious disease outbreaks soon. Life Semantics got a $5.5 million investment from CareLabs in 2018.
13. MEDI FUTURES

Korean BioMedical Startup MEDI FUTURES is an ultrasound company that has commercialized ultrasonic endoscopic disk surgical instruments and enzyme-free ultrasound stem cell separators based on ultrasonic platform technology. These devices minimize tissue damage and help patients recover faster. MEDI FUTURES does 80% of its sales overseas. The startup has been able to raise over $5 million in funding from Korean VC firms such as ST Capital and Samho Green Investment. In addition, MEDI FUTURES is a part of the Future Unicorn program conducted by the Ministry of Science and ICT.
DAVINCI COG
MEDI FUTURES are the creators of DAVINCI COG, an absorbable medical-use barbed suture that is highly precise and safe. In one year they have been able to do over $2 million in sales. They have obtained CE certification in 2020 and will look to increase their sales in the European market. Furthermore, they will also collaborate with American companies to expand their exports of surgical devices.
"MEDI FUTURES is able to develop medical devices at a micrometer scale that can be absorbed by the body. We will be working to make our products applicable not only for surgery and beauty care but also in other areas of medical treatment such as ophthalmology and dentistry," said the CEO of MEDI FUTURES, Kim Ji-min.
14. LISCure

Korean BioTech startup LISCure researches and develops bacteria-mediated immunotherapy. It is used to detect tumors, autoimmune diseases, metabolic diseases, degenerative neurological diseases, and etc. Furthermore, the startup has 7 pipelines of medicine and two pipelines of health-functioning food. LISCure has been able to raise $5 million from seed funding investment. The seed funding round included NHN Investment, KB Securities, and Shinhan Investment.
15. Nunaps

Korean therapeutics startups Nunap develops and tests its software-based treatments for neurological disorders. They are currently building out their platform while developing their first product called Nunap Vision. It is a VR headset that helps with perception training. This technology aims to help treat visual field defects that are caused by brain damage, such as from strokes. They have raised over $4.2 million from Korean VC firms such as Company K Partners and K2 Investment Partners just to name a few. In 2019, The Ministry of Food and Drug Safety approved Nunap's clinical trial of Nunap Vision. They were able to do their clinical trials at Asan Medical Center, Seoul National University Hospital, Seoul National University Bundang Hospital, and Samsung Medical Center.
"The approval of the new clinical trial will become the first step in securing the local market dominance for digital therapy," said the CEO of Nunaps, Kwang Dong-hwa.
16. Bisichem
Korean BioTech startup BiSiChem is a cancer treatment therapy developer that was founded in 2017. They develop top of the line cancer therapies. More specifically the development of molecule targets for immune-oncology therapy or targeted cancer therapy. Furthermore, their research team is very global with many having years of experience in the global drug development market. They have a large network of hospitals and biotech companies all around the world. Furthermore, their platform went global in 2019 and expanded out of Korea and into the U.S. and Japanese markets.
BiSiChem got a $1.8 million investment from the Israeli VC Yozma Group.
17. Healcerion

Korean MedTech startup Healcerion offers a mobile-based ultrasound system that offers physicians and patients a portable handheld ultrasound device. Their device called the SONON 300L recently got FDA approval and can now enter the US market. Their flexible handheld device is 1/10 the cost of a traditional ultrasound machine. Furthermore, it is an advanced imaging device that can be used anywhere as long as you also download the app from Google Play or the App Store. Therefore, the tablet or smartphone will then act as a display for the device.
The SONON 300L is rechargeable (3-hour battery life) and only weighs 13 ounces. It can also support medical imaging protocols such as DICOM (Digital Imaging and Communications in Medicine) and PACS (Picture Archiving and Communication System). In addition, it also provides a new diagnostic ultrasound option for retail clinics, urgent care centers, mini-hospitals, home health care providers. Furthermore, it will help rural and third-world regions where cost, space, and mobility requirements had previously put traditional ultrasound out of reach.
"New Healcerion ultrasound scanners will take advantage of the next-generation technology, making them more compact and easier to use," said CEO of Healcerion, Dr. Benjamin Ryu.
18. Olive Union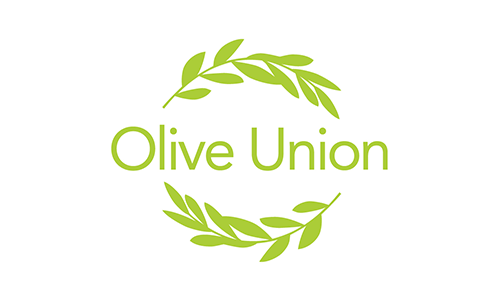 Korean Health Tech Startup Olive Union makes hearing aids that are both high quality and sold at a low price. Currently, the average hearing aid costs between $2,000 to $6,000. The cost of an Olive Union hearing aid will be $200.  In addition, most hearing aids are not fashionable. Therefore Olive hearing aids look more like wireless earbuds. Furthermore, users can listen to music as well as receive phone calls because the hearing aids come with Bluetooth.
Back in 2019, Olive Union partnered with Litalico Inc, a Japanese social enterprise to enter the Japanese market. Furthermore, in 2019, they focused mainly on Korea and the US market with some presence in Japan.
They came out with new hearing devices last year.
"We expect to post around $1.5 Million to $2.5 million in sales this year (2019). And we hope to reach $8.5 million in sales with our new smart ear device by 2020," said CEO Owen Song of Olive Union.
19. Sky Labs

Korean Health-tech startup Sky Labs is known for a ring-type Cardio Tracker called CART. It helps with the continuous monitoring of atrial fibrillation which is an irregular heart rhythm that can cause blood clots and even lead to heart failure or stroke. Atrial fibrillation occurs in 25% of people in their 40s or older.  Customers can wear the CART ring daily. In addition, it is both waterproof and dust-proof. Furthermore, the collected atrial fibrillation data can help doctors diagnose atrial fibrillation.
They are doing clinical trials at Seoul National University Hospital and working with global pharmaceutical companies like Bayer and Sanofi.
Their focus for 2021 will be to seek sales licenses in the US and Europe to expand their share in the global market. Sky Labs was established in 2015, they first saw its potential in the European market when it was picked at the startup program Grants4Apps Accelerator by Bayer in 2017. Furthermore, in 2018, the company won the top award for the digital health care sector at the European Society of Cardiology Congress, the world's largest cardiovascular congress. In addition, in 2019 Sky Labs got selected for the YIA (Young Investigator Awards) from HRS (Heart Rhythm Society). This was the first time a Korean team has won the award and was selected as a Tech pioneer from the World Economic Forum for the second time in Korea. 
"From the beginning, our goal was to penetrate Europe and the US. We will also launch the product in South Korea so we have applied for the Ministry of Food and Drug Safety's approval, but it is only for limited usage due to government regulations here," said Sky Labs CEO Lee Byung-hwan.
20. Jivaka Care

Korean healthcare startup Jivaka Care offers booking services and healthcare information for overseas patients. Therefore, they connect overseas patients with Korean plastic surgeons, optometrists, dermatologists, dentists, and offer help when making reservations at these Korean clinics. Traditional medical tourism relies on offline brokers. However, Jivaka Care offers an online platform that uses Google to market overseas. In addition, they have raised over $500,000 from Spring Camp an investment arm of Naver.
"We plan to use the investment funds for creating quality content to better introduce Korean healthcare services and for beefing up online marketing to reach foreign patients. We are determined to connect foreign patients to the best healthcare services in Korea," said the CEO of Jivaka Care, Lee Ji-hong.
HONORABLE MENTION
Nu Eyne
Korean medical device startup Nu Eyne focuses on treating ophthalmological disorders. These disorders could be dry eye syndrome or simple eye discomfort. They treat these disorders by applying tissue engineering and neuro-modulation technology.
SKIA

Korean startup SKIA develops technology enabling the projection of lesions from CT/MRI directly onto a patient's body accurately. Their technology allows doctors to virtually visualize the lesion's location on the body as if you are watching a sci-fi movie. Their AR solution reduces surgical deviations and provides a safe surgical environment for patients. Therefore, by scanning the patient's body with a 3D depth camera, they are able to create a 3D image of the patient's body. This technology will be very effective in operations that need to avoid blood vessels, like in an emergency operation or biopsy on organs. Furthermore, their future focus will be on applying this technology to future medical devices such as robot surgery, MND, projectors, and more.
VPIX Medical
Korean medical startup VPIX Medical provides a different way of observing cells through an innovative scanning method. Therefore, they are developing a research instrument that can enhance biological and medical research. This is done by providing a solution for in-vivo imaging. In addition, they are looking to create a handheld microscope that can be used during cancer surgery. Therefore cells can be visualized in real-time without cutting tumor tissues. In addition, surgeries will be completed faster, which will lead to faster recovery for the patients.
---
John is the Founder of Seoulz. He has covered the startup, tech & blockchain scene for over 7 years and has written over 700 articles regarding the Korean startup ecosystem. John is also a Web Developer and certified AWS Solutions Architect. Email him at john@seoulz.com
All author posts