Startups in Korea are looking to incorporate AI technology into their existing products or service. The reason is that a lot of Korean investors are very interested in investing in Korean AI startups. The Korean government said that it will invest over $330 million in the development of processing-in-memory (PIM) chips. This is in addition to their pledge of $830 million into AI semiconductors from 2020 to 2029.
The Korean government has already built 6 new AI schools in 2020/2021 to educate Korean engineers in AI technology. In addition, corporations are also looking to get into AI technology. Furthermore, Samsung, LG, Naver, Kakao, and Hyundai have shown great interest to invest in AI technologies. Therefore, it is clear that both the Korean government, investors, and companies think AI is an important technology for Korea.
For this list, we have excluded Medical AI startups as we have another page for that. The same goes for mobility AI startups in Korea which can be found using the link.
The rankings were comprised by the Seoulz staff and are based on 4 factors:
Funding
Market Opportunity
The innovation of service or product
Growth Potential/Scalability
Here are the top 20 AI startups in Korea to keep an eye on for 2022
1. Deepbrain AI

Deepbrain AI is a Korean AI startup that researches and develops conversational AI technology. They offer a wide range of AI-powered customer service products. However, their specialty is in synthetic humans that are able to respond to natural language questions. They use AI technology to offer video and speech synthesis and chatbot solutions to enterprise customers such as MBN, Metro News, LG, and KB Kookmin Bank. They showcased their AI human imbedded "AI Kiosks" at CES 2022. It leveraged the power of AI with its human-based AI avatars.
AI Human Avatars
In order to create AI Human avatars, Deepbrain first captures a video of a human model in a studio and then uses AI to analyze the model's lip, mouth, and head movement. Therefore, it is great for creating virtual AI bankers, teachers, and even news anchors. Their revenue in 2021 was $5 million due to the rise in demand due to COVID. Moreover, Deepbrain AI has been able to raise over $50 million to date led by Korea Development Bank. The startup is currently valued at $180 million.
"There is only a very limited number of companies both locally and globally with high-quality deep learning-based voice synthesis technology. We will achieve excellent performances in diversified business domains with our competitive technology, which is at par with those of global companies," said CEO of Deepbrain AI, Eric Jang.
2. Rebellions

Former employees of Samsung, IBM, Space X, Morgan Stanley, and Lunit created an AI startup in Korea called Rebellions. They have created an AI semiconductor chip called Aion that can process thousands of calculations simultaneously compared to current semiconductors. The startup has already completed the design of an AI core which is crucial for AI semiconductors. The chips they create will focus on sectors such as autonomous driving, data centers, and financial institutions. Rebellions have raised over $54 million for their series A round. This pushes their company's valuation past $200 million.
3. Skelter Labs

Korean AI startups –  Skelter Labs licenses out its AI technology to companies and corporations. They specialize in vocal vision, conversational recognition, and context recognition. They have expanded outside of Korea and into Japan and Southeast Asia. Furthermore, Skelter Labs focuses on conversation including speech and NLU, and Hyper-personalization. Therefore, they target industries like manufacturing, customer service, advertising, and marketing.
The startup has raised over $32 million in total funding to date from Kakao Brain, KDB Bank, Korea Investment and Securities, Golden Gate Ventures, and Kakao Ventures. In 2022, they will focus on the manufacturing market, customer operations, and consumer marketing. Their aim is to bring virtual assistants that can be used in various devices such as smartphones, wearables, speakers, and even cars.
Partnership with INNOCEAN Worldwide
Skelter Labs partnered with one of the biggest marketing agencies in Korea INNOCEAN worldwide. It was the first case of a joint project between an advertising company and an AI company in Korea. Therefore, they will work together on a data Ad-tech training program, developing smart wearable devices, implementing customized vehicle test systems, and building an Ad campaign automation platform. Furthermore, they will work together to expand the functionality of Smart Sunglasses by utilizing the core AI technology of Skelter Labs.
"AI is a life-changing opportunity for Skelter Labs. I think our current projects will be worth millions of dollars in the future. However, the numbers are now meaningless. Our main priority is developing core AI technology. Money is secondary," said the CEO of Skelter Labs, Ted Cho.
4. Upstage 

Upstage is the developer of AI Pack which serves as an AI solution that standardizes and automates key tasks such as data annotation and feedback. Their aim is to help companies around the world establish AI services using their own data through AI Pack. Therefore, Upstage can become a leader in the AI market based on its AI-based development and infrastructure management capabilities.
They raised over $27 million for their Series A round from investors such as Company K Partners TBT Premier, Stonebridge Ventures, and SoftBank Ventures. Their aim for 2022 is to hire more developers to advance AI Pack-based technology innovation.
In 2022, Upstage won 2nd place at the Kaggle competition. They placed first in 2021. Kaggle is a global competition platform owned by Google for data scientists and engineers.
5. Voyager X

Korean AI startup Voyager X produces products such as video editing software (Vrew), and a scanning app called vFlat. Both these products are powered by AI technology. Vrew allows users to edit videos quickly and easily. It can even analyze the audio from a video to automatically create subtitles alongside translating foreign languages. vFlat can automatically even out curved surfaces of documents and books that are being scanned. Combined the products have over 1 million monthly active users. Voyager X raised $26.4 million for their Series A round from VC firms SoftBank Ventures, Altos Ventures, and Yellowdog.
6. NOTA AI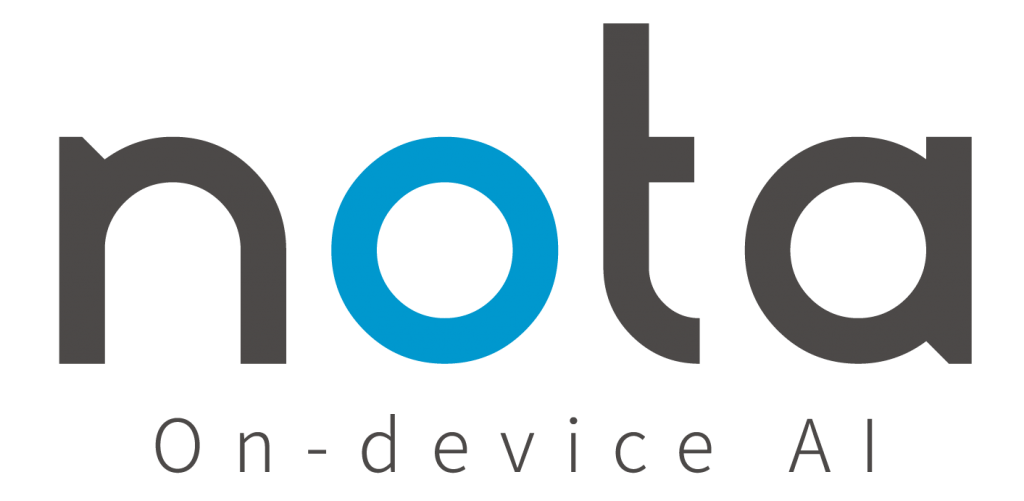 Korean AI startup NOTA AI specializes in AI and machine learning to create a soft keyboard technology to reduce typos. In addition, they have developed a model compression technology that can be applied for mobile, IoT, drones, and robotics. The issue with AI is its high server cost and latency issues. Therefore, NOTA's AI solution solves these issues with its core model compression technology. Therefore they work well for real-time object detection as well as detecting human emotions in real-time.
NOTA is supported by KAIST which is the top technical institute in Korea. Their focus for 2022 will be to research new solutions such as image segmentation and object recognition. They have raised a total of $23 million to date from Stonebridge ventures, LB Investment, LG CNS, DS Asset, Company K Partners, Intervest, and Samsung SDS.
7. ADRIEL

Korean AI startups – ADRIEL is a digital advertising platform that uses AI technology to run ads on social media platforms. Users will need to input certain information about their business and upload the image they would like to use for their ad. Then ADRIEL will use AI technology to create an online ad to reach more relevant customers for their budget. It will monitor and optimize the ads for maximum performance. In addition, users will have an online dashboard to monitor the results of the ad. ADRIEL is great for startups because it saves money on marketing costs and saves time on creating marketing campaigns. Moreover, Adriel was a part of Facebook Accelerator Seoul.
How do these AI-based digital ads work?
ADRIEL gets the data from a client's website. These include product images and text information. Therefore they can easily create and run ads across multiple platforms such as Instagram, Facebook, Amazon, LinkedIn, and Google in around 5 minutes. In addition, ARIEL is able to collect and analyze data and guide advertisers in the best way to launch a digital ad campaign. Furthermore, they have already worked with clients from Korea, Singapore, the UK, and the United States. Currently, they provide services in English, Korean, Japanese, and French. ADRIEL has over 20,000 business accounts in over 20 countries, running over 7,200 advertisement campaigns on global online platforms.
Raised over $19 million in funding
ADRIEL has raised over $19 million in funding to date. They have gotten investments from Naver's D2 Startup Factory, Woowa Brothers Corp., a startup that operates Korea's most popular food delivery app, Baedal Minjok, and Shinhan Venture Investment. Furthermore, Adriel has already opened up offices in the U.S. (Silicon Valley) and London. However, their focus for 2022 will be to continue their growth in the Southeast Asian market.
"We are currently mapping out a blueprint to expand Adriel as a "total solution" platform that provides not only marketing campaigns but other services such as website management and customer relations," said the CEO of Adriel, Sophie Eom.
8. OnePredict

OnePredict is a Korean AI startup that provides industrial AI solutions to different industries such as energy, utilities, and manufacturing. Their main product is called GuardiOne. It estimates an equipment or facility's chance of needing repairs. It also calculates the remaining product cycle based on big data and IoT. Moreover, it is used by LG Electronics, POSCO, and Lotte Chemical to keep production costs down. OnePredict was able to raise $13 million for their series B round and will look to raise an additional $25 million for their series C round.
9. MakinaRocks
MakinaRocks is a startup that uses AI technology to revolutionize the manufacturing industry. By applying AI to the high-tech manufacturing sector they will make manufacturing more productive by using the power of big data and AI. They want to focus on manufacturing companies in the semiconductor space, as well as, in the automobile, steel, and specialty chemicals sectors. The startup collects and analyzes machine data from sensors. Therefore this allows manufacturers to detect errors early to prevent defects and improve production efficiency. Moreover, MakinaRocks has raised $10 million for its Series A round from KDB Bank, Hyundai Motors, Daesung Private Equity, HB Investment, Shinhan Financial Investment, Applied Ventures, and LG Technology Ventures. This takes its total funding to a little over $12.1 million.
"In the semiconductor industry, complexity of high-tech processes is enormously increasing with the rising number of new technical methods by around 50 to 100 each year," said the Co-founder of MakinaRocks, Lee Jae-Hyuk.
10. SNUAILAB

Korean AI startup SNUAILAB was founded in 2019 by 6 professors from Seoul National University. These professors were researchers in the fields of computer vision technology and big data processing. Therefore, the startup is an official subsidiary of Korea's top university. The startup combines deep learning technology and big data to create products that extract data from videos. Their main product is a video surveillance solution called AutoCare MX and an AI video security solution called AutoCare VX. Some of their clients include POSCO, Samsung Electronics, and LG CNS just to name a few. Their aim for 2022 is to raise $12 million.
11. CrowdWorks

Korean AI startup CrowdWorks is a crowdsourcing marketplace where freelance workers review the data and add annotations for AI developers. Therefore, every time a task is completed, freelancers will be paid. Therefore groups of individuals can divide the work on an open platform to achieve a cumulative result. CrowdWorks is the first and largest AI crowdsourcing platform and some of their big-name clients include Samsung and Naver. They can provide training data sets with near-perfect accuracy through their unique management know-how to help their clients reduce time and money related to AI development.
"We have a pool of some 500 so-called "supervisors", chosen from a pool of workers with high credibility, who examine each labeled data at the final stage of the workflow. We manage the entire process, which is what sets us apart from other similar companies overseas," said the CEO of CrowdWorks Park Mi-nu.
CrowdWorks raised $8 million for their series A round. Their focus for 2022 will be to transition into labeling video data to compete in the imagery and voice data labeling space.
12. SelectStar

Korean AI Startup SelectStar is the developer of a mobile-based AI Data Crowdsourcing Platform to solve the issues related to AI data production. It allows users to sign up as crowd workers on the platform for the mobile app Cash Mission to do data work and get rewards. This way, AI companies can acquire data collection pools and large sets of data quickly and in an accurate manner through this form of outsourcing. The data platform allows for not only text but also images and voice data. Selectstar has worked for over 130 companies such as Samsung, LG, and Naver.
Currently, they have close to 100 clients on their data platform. To date, Select star has raised $4 million from Kolon Investment, Company K Partners, and Kakao Ventures.
13. 42Maru

Korean AI Startups – 42 Maru is the creators of a QA (Question Answering) system based on AI (Deep Learning) that understands a question and delivers a single correct answer from a large unstructured data-set in less than a second. 42Maru can find an answer in real-time using MRC (Machine Reading Comprehension) and as a public reference, they have co-ranked #1 in Standford University's MRC competition (SquAD 2.0) with the Google AI team (as of Nov. 2018).
Their patented QA system is the only deep-learning-based commercial version in Korea. It is already used in over 50% of the smart speakers in Korea. Furthermore, they are working with major Korean companies like LG U+, Daewoo Shipbuilding, KIA Motors, and KT just to name a few. The platform accurately understands the intention of a user's question and gives a correct answer based on their data. So far, they have raised $1.7 million in seed funding from KDB Bank.
Their focus moving forward will be to improve their deep learning system and partner with companies dealing with smart speakers, chatbots, connected cars, and data warehouses.
"42Maru is preparing for expansion into European markets, bringing its technology to life for new and exciting customer experiences," said the CEO of 42 Maru, D.K. Donghwan Kim.
14. Scatter Lab

Scatter Lab is one of the few Korean AI startups dealing with interactions between people and machines. It is the developer of mobile application software that aims to humanize interactions between people and AI. Therefore, the focus is on developing open-domain conversation technology that allows AI to communicate freely with people. Their aim is to create a conversational AI that is indistinguishable from humans. They have an exclusive database of 10 billion Korean KakaoTalk chat messages and 1 billion Japanese Line chat messages. Using this data, they created an open-domain chatbot called Luda.
"Our goal is to make Luda the AI that has the most conversations with people in the world, and we're pursuing our tech and product development with that goal in mind," said the founder of Scatter Lab, Jongyoun Kim.
15. Roborus
Korean Robotics AI startup Roborus is using AI and machine learning technology to facial recognition to enhance customer experiences at retail stores, restaurants, coffee shops, and hotels. Roborus creates robots and kiosks that use AI and facial recognition to store data and identify customers. In addition, they use machine learning to better understand their customer and offer personalized recommendations. Their two main products are Tune and Poca. Tune is a facial recognition system and Poca is a smart ordering system robot that can recognize customers and take their orders. The interesting aspect of Poca is that it can detect customers' emotions and react to them.
Roborus has already formed a partnership with 7-Eleven and is looking to partner up with other retail stores. They also signed an MOU with I-ON Communications, a leading sports data software provider for amateur and youth sports in Korea. They will look to work on IT projects related to the sports tech sector in the future. Furthermore, they are looking to partner with restaurants and coffee shops because Roborus can provide quicker service with higher customer satisfaction.
16. Who's Good

Korean startup Who's Good is Asia's first AI-driven ESG (environmental, social, and governance) insight, provider. Using AI technology and public data, Who's Good provides objectives and up-to-date corporate ESG insights on Asian companies. Currently, ESG analysis products are costly and the results are too subjective. Therefore Who's Good uses AI and big data to deliver fact-oriented, real-time corporate ESG analysis. Their AI offers real-time/in-depth corporate ESG analysis without compromising its quality. Furthermore, they leverage 350 public big data sources and 93 news data sources in Korea to uncover insights.
17. GDFLab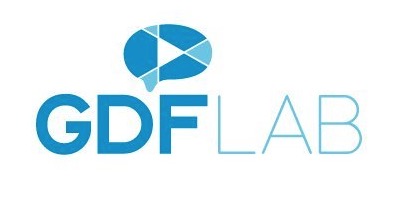 Korean AI startup GDFLab is an AI-based video quality enhancement company that increases the resolution and quality up to 4x the size and to 4K UHD. In addition, they use AI to develop IT solutions for various purposes such as image and video upscaling, recognition, and compression technologies. Their app, pikaVue is an AI-deep technology-based image and video Upscaler. It allows users to Upscale images up to 4x and restore images to high resolution. AI technology is used to eliminate noise and restore details that were not clearly visible in the original image. Furthermore, users can convert their low-definition videos to FHD (1080P).
"Our AI-based real-time video quality enhancement quality would allow video streaming much smoother and faster. Our technology can save a lot network time and costs and can be used for surveillance cameras or video streaming services such as Netflix," said the CEO of GDFLab, Kang Kyoung-ik.
18. SmartMind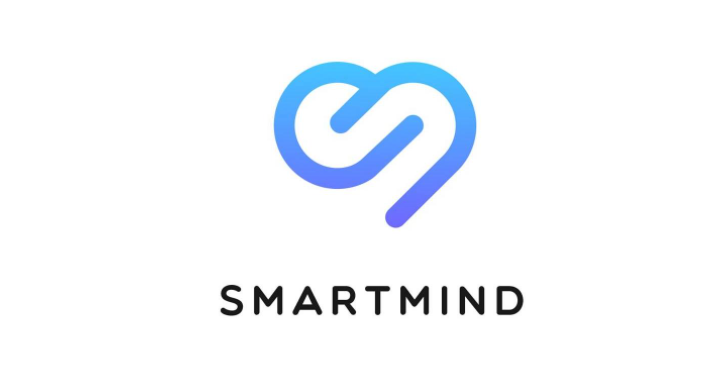 SmartMind develops digital transformation customer-oriented solutions. The startup offers a full-stack digital transformation service for companies of any size to increase revenue, save time, and solve maintenance issues. SmartMind is now building ThanoSQL which allows users to query and even train machines using all types of data (both structured and unstructured) directly on SQL. Therefore customers can develop AI models using only SQL. They are also focused on a real-time customer behavior management system that provides a customized experience by understanding changes in customer intent in real-time.
SmartMind aims to provide smart AI solutions for the solar industry by utilizing SmartMind's AI-based technology. Therefore, clients will be able to experience all the AI solutions needed in the energy industry. This includes power generation forecasting to failure and defect detection.
19. FastPong

FastPong is the creator of an interactive table tennis trading device that uses AI technology for real-time feedback. It is a smart table tennis training board that uses a lighting system that divides the board into eight squares. When a target lights up, it instructs the user on where to send the ball on the other end of the table. This innovative technology will be able to each new generation of students the foundations of table tennis in their language. In addition, players will be able to track their performance on their mobile app so they can analyze their performance.
Their AI technology collects data on the player and figures out their strengths and weaknesses. Then they are able to recommend the ideal training program. Furthermore, players and coaches will be able to create their own customized training programs or choose from the FastPong library.
20. ENERZAi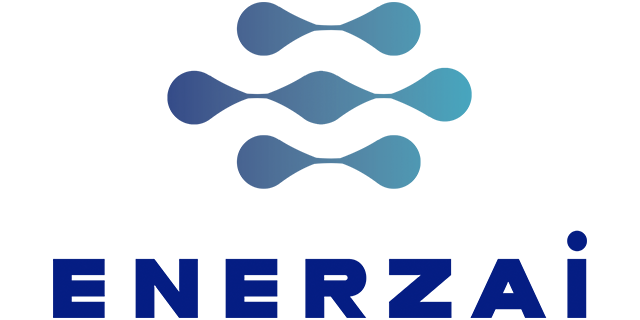 ENERZAi, is a Korean startup that provides AI-based solutions for the energy sector. They focus on the inefficiency problem during drilling. The cost of drilling costs hundreds of millions of dollars. Therefore ENERZAi is developing an autonomous drilling system for better efficiency and safety. Their aim for 2022 is to become a global leading energy company based on AI technology. ENERZAi is currently discussing collaboration with government-funded research institutes and drilling players and is planning to promote field tests.
"We plan to interpret oilfield data based on machine learning algorithms to suggest optimum parameters which could eventually minimize inefficiency. These parameters will then be applied to the autonomous drilling system, which is expected to reduce drilling costs and casualty accidents. Our goal is to become a global leading energy company based on AI technology," said the CEO of ENERZAi, Chang Han-him.
---
John is the Co-Founder of Seoulz. He has covered the startup, tech & blockchain scene for over 7 years and has written over 700 articles regarding the Korean startup ecosystem. Using Google SEO, he has brought global attention to Korea's tech scene. Email him at john@seoulz.com
All author posts