Investors are not just concerned about making money. Many have already made all the money they could need and are looking to generate social and environmental value. Korea's impact investing sector is growing and there are many Korean VC firms and impact investors looking at social ventures that can change the world. Social impact startups drive positive social and environmental impact while at the same time generating potential financial returns. Therefore social impact startups can be in industries such as health, education, affordable housing, clean energy, and etc. While startups in Korea usually tend to focus on growing quickly and generating profits immediately, social impact startups in Korea don't purely focus on financial gain. Their main focus lies in acting charitably and having a positive impact.
Social Impact Startup Fund in Korea
Korea Development Bank (KDB) and SK Group have partnered to create a $44 million fund (50 million won) to help social impact startups in Korea. This is the largest fund that focuses on startups that address social issues. To qualify as a social startup, startups must align with the 17 Sustainable Development Goals laid out by the UN. The startups will not only get investments but also have access to consulting on business operations. The social impact fund aims to create an ecosystem for startups in Korea aiming to benefit society.
There are many great social impact startups in Korea that are operating in the fields of social innovation, social change, and social entrepreneurship. These startups are devoted to doing a good deed and coming up with new strategies, concepts, and ideas to meet social needs.
The rankings were comprised by the Seoulz staff and are based on 4 factors:
Funding
Market Opportunity
The innovation of service or product
Growth Potential/Scalability
Here at the Top 10 Social Impact Startups in Korea
1. SuperBin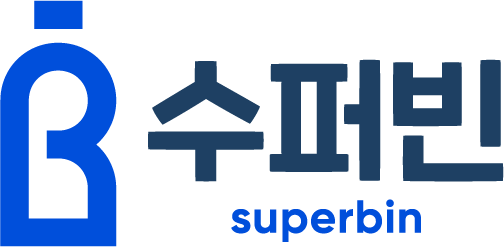 The top social impact startup in Korea is SuperBin. They develop solutions for recycling plastic debris. Their main product is a reverse vending machine called Nephron which offers a financial reward for people who recycle plastics. Therefore SuperBin allows people to make money from doing what they do every day, which is throwing away plastic. In addition, their bins not only take plastic bottles but also aluminum cans. Nephron uses AI technology to identify, sort, and collect, and process trash.
SuperBin raised over $16 million in series B funding, putting its total valuation at over $80 million. The series B funding round included Naver-backed investment firm TBT Partners and Fine Investment, just to name a few.
"To build a robust collection system, a sense of environmental responsibility is not enough. Financial incentives are needed to change people's behaviors," said the CEO of SuperBin, Kim Jeong-bin. 
2. DOT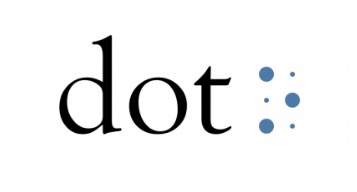 Korean Social impact startup DOT is the creator of Dot Watch, a digital smart braille watch. Over 400 million people around the world can't read a watch face. Dot Watch uses braille by having their "Dots" rise and fall to spell out braille words four characters at a time. Furthermore, it gives real-time updates from whatever device it is connected to. Therefore users can get social media alerts, texts, and emails instantly.
It can display the time/date, has a timer, a stopwatch, an alarm, and a bit of braille technology. Furthermore, the Dot Watch Braille learning program is a simple, intuitive, and entertaining way to learn and practice Braille letters and words. The Dot Watch which is made of light aluminum weighs 60 grams. It can run on one battery charge for up to 10 days.
To date, Dot has gotten $13 million in investments and has over 120 technology patents.
Winner of the UN World Summit Awards 2020
Dot won the UN World Summit Awards 2020 in Vienna, Austria. The WSA Awards focused on startups that add social value. There were 9 winners selected from 8 categories. Over 180 countries participated in the event. Dot won in the category of Inclusion and Empowerment. Dot was the only startup from Asia to be one of the 9 winners and the first Korean startup ever to win the award.
Winner of the TechCrunch's XTC Global Final
The XTC Global Final is a social innovation startup competition that brought in over 3,700 startups from 92 countries. It is a yearly global competition between startups aimed at solving problems outlined in the UN's 17 Sustainable Development Goals (SDGs).  Dot got first place in the preliminaries under the category, Enabling Technology, before going to the finals. They were named the overall winners of the entire competition along with Hillridge Technology from Australia.
"We aim to launch a tablet for education and set up public braille signs which provide up-to-date messages to the blind. We strive to reduce the invisible discrimination against people living with blindness in information accessibility," said CEO of DOT, Kim Ju-yoon.
3. YOLK (Solar Cow)

Korean startup YOLK is the maker of Solar Cow, a solar-powered charging station that is shaped like a cow. YOLK won the Aid Innovation Challenge at the 2018 AidEx in Brussels for using solar PV in a fun and innovative way. YOLK is targeting under-developed countries to provide free electricity for parents who allow their children to attend school instead of working. The "Solar Cow" is "milked" by the children who can take the detachable portable batteries to their homes for free electricity. Furthermore, each battery can store up to 10 watts of electricity.
The Power Milk batteries as they are called can only be charged at the school. Therefore, by providing free access to electricity, families can save 20% of their monthly income. The Solar Cow project's goal is to bring 2.5 million children to schools in Africa. In addition, YOLK got a humanitarian fund from P4G and KOICA(Korean aid government) projects to install more Solar Cows in Kenya and Tanzania.
YOLK has been able to get over US$1 million in crowdfunding on its initial Kickstarter campaign. They are continuing to look for scale-up funding for their mass production. In addition, they are expecting to start a new Kickstarter campaign at the end of this year. For email alerts, subscribe to their newsletter on their homepage.
"Donated products last only a few years while education can change their whole lives. We tried to create a good cycle of a system rather than just donating products. That's how we came up with Solar Cow, to stop child labor and provide education opportunities," said CEO of YOLK, Sungun Chang.
4. DamoGO
Korean social impact startup DamoGO is looking to make a difference in the food waste problem in Korea. Their goal is to become the leader not just in Korea, but in Asia when it comes to reducing food waste. Their app offers people in Korea to get food from restaurants, cafes, and grocery stores at discounted prices. This is great for businesses in Korea because they will get additional revenue streams and it is great for users because they will be able to great food at a fraction of the cost. All this will lead to the reduction of food waste in Korea.
DamoGO is one of the fastest-rising startups in Korea. They have already partnered with over 65 stores and have mobilized several charities, organizations, and homeless shelters. They were recently nominated as the top Digital Solution at the World Summit Award Korea. DamoGO raised $130,000 in late 2018 in its pre-seed funding stage and an undisclosed amount in early 2020.
"We are a social impact startup to reduce waste, and the half-price discounts are a secondary but great benefit. There's nothing not to love about being able to save 50% on perfectly good food and helping to reduce waste," said Co-Founder of DamoGO, Lin Hwang.
5. Lineable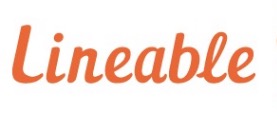 Korean IoT startup Lineable creates smart solutions that help families protect and prevent potential problems. They use the most advanced technologies such as Bluetooth, GPS, and LPWAN to create the most effective and price-competitive gadgets to the market. Lineable specializes in connected wearables to keep families connected to their loved ones at all times by a push of a button. Their most popular product is Lineable One. It is a smart wearable band that locates your child (aged 3-7) in case of an emergency. In addition to the child's location, it can monitor the child's health status and activity history through the Lineable App. Therefore, in case of an emergency, the parents and the caretakers can use Lineable App to track the child's location in real-time. 
Lineable V for COVID-19 Containment
Lineable launched Lineable V which tracks those that are under self-quarantine. The interval of the location updates can be sped up when necessary. It is a very cost-effective solution that can be deployed on a large scale. It has a long battery life and has enhanced sensors that can monitor body temperature, heart rate, oxygen saturation levels, geolocation, and any abnormalities in the wearer's regular activity pattern. In addition, it can detect when the device is worn and when it is removed. In case of removal or if the device leaves the pre-determined quarantine zone, the monitoring system will get alerted
Lineable gets $2 Million Investment from Semtech
Lineable got a $2 million investment from Semtech. They will partner up and work together to do business with all wireless operators across the world. In addition, Lineable has also partnered with IoTeX to connect over a million Lineable smart devices to the IoTeX Blockchain.
"Lineable's mission of creating a crowdsourced safety network for families has finally found a perfect complement in IoTeX's Blockchain Technology," said CEO of Lineable, Tyler Moon.
6. Montsenu

Fashion social impact startup Montsenu is a fashion brand that uses PET bottles to produce clothes and accessories. People around the world produce millions of tons of plastic waste every year. Plastic waste that does not get recycled ends up in landfills or in the ocean. This creates a massive problem for the environment, especially for animals in the ocean. Therefore Montsenu's mission is to reduce plastic waste by converting PET bottles into fashion items. In addition, Montsenu has recycled over 1,000 kg of 500ml plastic bottles. Therefore, they aim to be the leader of a sustainable lifestyle for women and men not just in Korea but in Asia.
Monstenu got a grant of 100 million Korean won from the Environmental Social Enterprise Startup Ideas Contest which was launched by SK Innovation.
7.  Eone

Korean social impact startup Eone is the creator of Bradley Timepieces which are timepieces designed for people with low visibility. Their design allows for anyone to see the time through touch. It allows you to keep track of the time during meetings, interviews, dates, and dark theaters. They were able to raise over $600,000 on Kickstarter from over 3.800 sponsors.
"Users, whether visually impaired or sighted, fell in love with the fashionable design and innovative function of the timepiece first, then learning the motivation behind it later only boosted their interest," said Founder of Eone, Hyungsoo Kim.
8. Oysterable

Oysterable created a smart IoT recycling solution for businesses and local governments. People can participate in recycling and get various rewards through their smart recycling bin. The bin works with a mobile app so people can keep track of their rewards. The bins can be installed anywhere and so far have been installed in over 180 locations across Korea. Some of these locations include residential complexes, public offices, community centers, markets, and tourist attractions. The bins have increased recycling by up to 68% in the area. Furthermore, it is easy for people to use. Just download the app, scan the QR code located on the bins, and scan the barcode from the recycled item. Furthermore, users will be able to keep track of their points through the app.
9. Rewind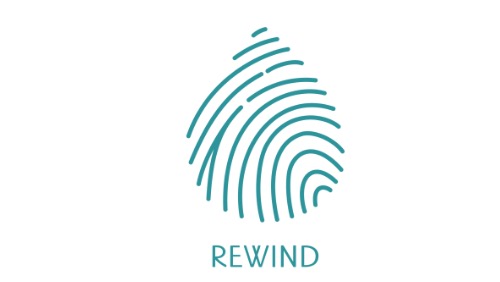 Social Impact/Sustainability startup Rewind aims to reduce the production of plastic use for takeout cups and straws. In Korea, an average person uses over 500 takeout coffee cups per year. Of these 500 over 450 are not fully recycled. Therefore Rewind focuses on biodegradable products that are made out of straw, corn, and sugar cane. These products only take 6 months to naturally decompose. Therefore cafes and restaurants in Korea now will have an eco-friendly alternative. Rewind will target cafes, restaurants, hotels, and markets in Korea to turn them "Green".
10. HireChance

Korean social impact startup HireChance sells delicious, impactful coffee to help refugees in Korea build their future careers. HireChance sources sustainable, ethical, and delicious single-origin coffee from refugee-producing regions. Furthermore, they help bring it to the market through online & offline B2B and B2C channels with fairer than Fair Trade support for their coffee farmers. In addition, the startup invests 25% of its sales to provide refugees with access to online education courses through their partners in order to provide a clear path to their career development. Therefore this is a win-win scenario for refugees, employers, and society at large.
"These days, there are a lot of jobs that can give refugees a basic income to survive but not necessarily a chance to build their career. I'm trying to focus on figuring out what can help asylum seekers get jobs that will sustain their future careers," said HireChance CEO Craig LaTouche.
HONORABLE MENTION
DAZAYO
DAZAYO offers a home-sharing service by remodeling empty houses in rural villages to offer them lodging facilities. Due to government regulations, DAZAYO can have a maximum of 50 houses up for rent in 5 regions across Korea, including tourist area Jeju. They use houses that have been empty for more than a year and are less than 230 square meters in size. They return a percentage of their profits to the community.  This is a very innovative business model that raised over 200 million won through the crowdfunding platform Wadiz.
Gugugaga

Gugugaga is an eco-friendly clothing brand for babies. Their products are made from 100% sustainable materials and are made in Korea. They do not use any chemicals that are harmful to the environment. Therefore, their fabrics are hypoallergenic and 100% organic. They offer a parenting box that comes with free shipping. There are 6 types of parenting boxes that range from smart configurations to premium configurations. Even their packaging is eco-friendly!
Social Impact Operations

Social Impact Operations helps sustainability with professional advice on management and organizational operations to create social impact. Besides management support consulting, Social Impact Operations offers business counseling and practical coaching. They help social impact startups through coaching, training, and education for young changemakers. Therefore, they can assist with cooperation between companies and organizations. In addition, they can plan and operate a competition for companies and foundations.  
CRAFTLINK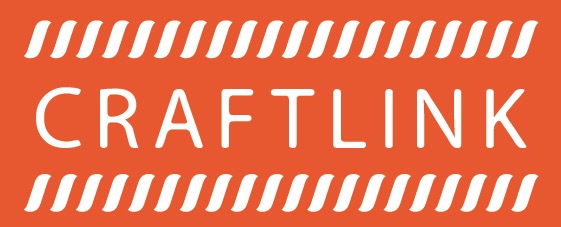 Korean Social Impact startup CRAFTLINK helps single mothers in Korea, as well as South America, produce and develop handicrafts. Currently, there is not enough support for single mothers in Korea. Therefore CRAFTLINK created the CraftLink Korea Collection which allows mothers to work at home for flexibility. CRAFTLINK provides the training and will supply the materials and be in charge of the cost, design, and branding to minimize the burden on single mothers. CRAFTLINK is a social venture that connects the world and makes a difference through handicrafts.
The Big Issue (Korea)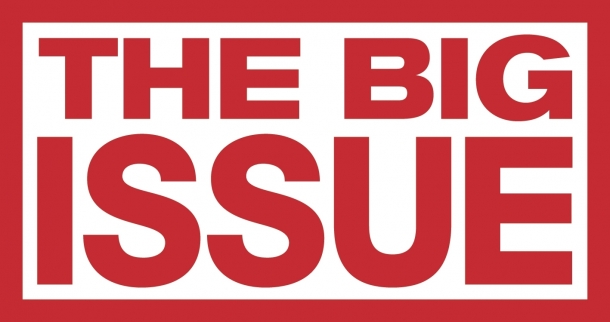 Korean social impact startup The Big Issue is an online magazine created by the participation of talent donors from various fields. Its mission is to end poverty by creating opportunities through self-help, social transactions, and business solutions.  The Big Issue provides homeless workers with legal jobs in cooperation with Seoul Metropolitan Government and Seoul Metro. The homeless can become a Big Issue Salesman after a two-week training session. Furthermore, If they are a salesman for 6 months they will be eligible for a rental housing application. The Big Issue publishes 10,000-15,000 copies every other week.  Over 100 homeless people register to become a Big Issue salesman every year.
The Big Issue Korea was awarded the Prime Minister's Offical Commendation at the 2016 Social Enterprise Week and Social Economy Expo. In addition, The Big Issue Korea won the grand prize at the Korea Marketing Association's 2016 Marketing Grand Prize Award ceremony.
VolunCulture

Korean social impact startup VolunCulture offers social contribution programs to corporations. Therefore, on their site, people can sign up for a variety of volunteer programs whether they are short-term or long-term. In addition, VolunCuture wants to create a fun and voluntary culture of volunteering and increase the participation rate of volunteers to create a better world.
The Test Kitchen

Korean social impact startup The Test Kitchen makes healthy and tasty crackers with local Koreans without using any additives. They employ the elderly living in Korea and allow people from different generations a place to sit together, have conversations, and create good healthy snacks. Their first project was to develop these simple and easy-to-store handmade crackers.
MYSC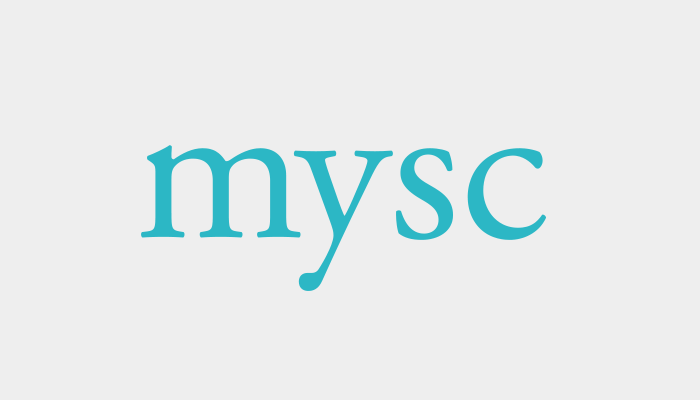 MYSC is a consulting and impact investment organization that specializes in social innovation. Therefore, their aim is to solve complex social problems through social innovative ideas and business models. In addition, MYSC plans and operates cross-sectoral cooperative projects through consulting, incubation, training, and investment while understanding the unique language and values of each sector. Their clients include large corporations, public institutions, international organizations, and NPOs. Therefore they can provide consulting to help customers define problems. As well as, develop human-centric solutions based on a human-centered approach. Furthermore, MYSC provides investment and advice to large companies and social ventures seeking both financial value and social impact.
---
John is the Founder of Seoulz. He has covered the startup, tech & blockchain scene for over 7 years and has written over 700 articles regarding the Korean startup ecosystem. John is also a Web Developer and certified AWS Solutions Architect. Email him at john@seoulz.com
All author posts