Kpop fans all around the world are very loyal. They are so loyal they will buy almost anything online related to their favorite Kpop group or star. South Korean Kpop merchandise sales were at an all-time high in 2019 at over $140 million. As more and more people are staying home due to COVID-19, sales of K-pop merchandise is sure to go up in 2020. SM Entertainment, Big Hit Entertainment, JYP Entertainment, YG Entertainment, and many other Kpop Entertainment companies have ramped up the production of Kpop merchandise over the years. With the success of BTS, BLACKPINK, EXO, and others, it doesn't seem like this will slow down anytime soon. Kpop fans will enthusiastically spend their money getting whatever merchandise they can. Even if they can be useless. Sure there are useful products like slippers, tumblers, bags, pens, notebooks, mugs, etc. However, there are also a lot of useless products and even more counterfeit/unofficial goods.
Here is our list of the top 10 most useless Kpop merchandise online.
10 Most Useless Kpop Merchandise (Excluding Lightsticks)
10. EXO Milk Memo Pads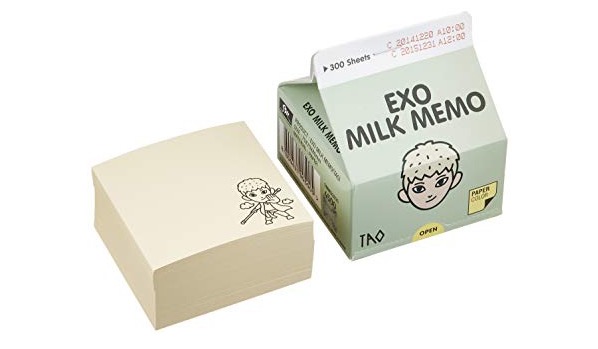 People do realize that you can buy post-it notes for less than a dollar right? Not saying this is totally useless which is why it is #10 on this list but do we really need to put Kpop stars on everything? There is really no need to have Tao taking up about 20% space on the note pad. This is the perfect example of how putting Kpop on anything helps it sell. Might as well sell Kpop A4 printing paper…it will be coming soon.
9. SHINee letter sealing kit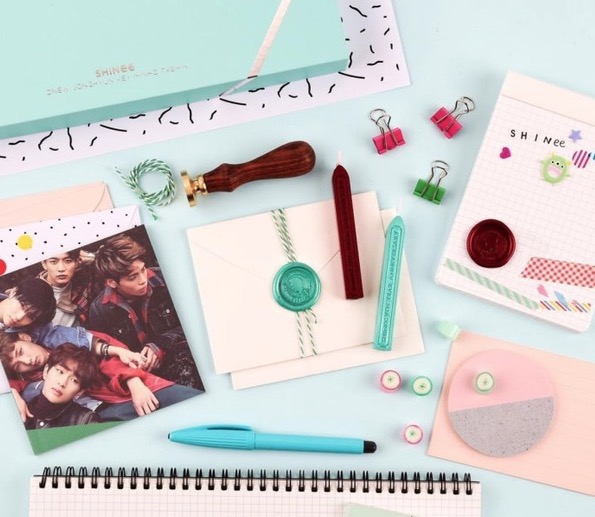 This is 2020, no one really writes letters anymore. The last handwritten letter I got I thought someone in my family was kidnapped. Seriously, when was the last time you got a letter or even mailed a letter. SHINee text emojis are probably more useful than this letter sealing kit. The only one that would appreciate these handwritten letters are fellow K-pop fans who will probably not even what to ruin all the work you put into sealing the letter by opening it.
8. EXO Cube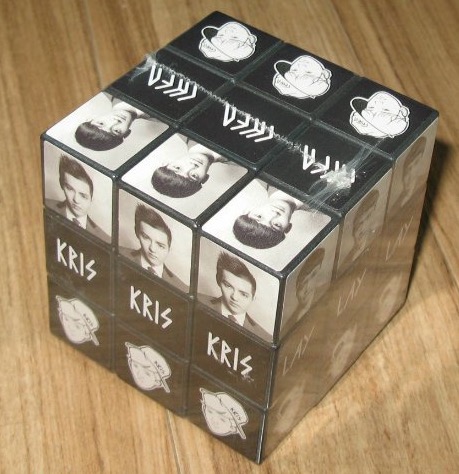 I don't think Kpop fans are big Rubik's cube fans. Unless they are trying to solve a Rubix cube while they are waiting hours in line to buy tickets or enter stadiums. I could be wrong but no one is listening to EXO and thinking…you know what…I want to solve a puzzle. Totally useless and if EXO can get a Kpop fan to try and solve a Rubik's cube then Kpop needs to incorporated into Korean education.
7. BTS Necklace Ring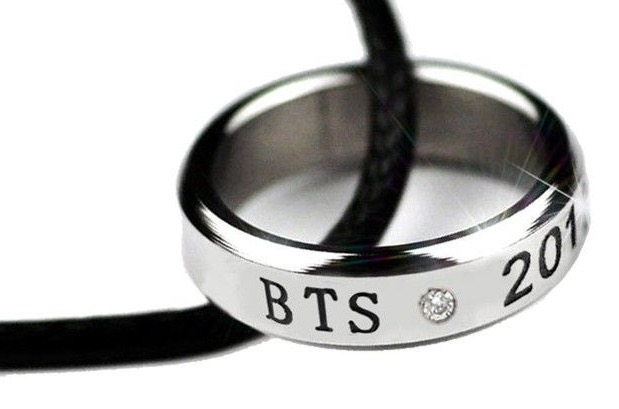 I just don't get it. At least with a ring, you can wear it. However, this is a necklace ring. Why not make a necklace earring…that would be just as useless. Could someone explain why a Kpop fan would by this? Maybe I am missing something here. If you are going to buy a necklace, buy a necklace.
6. EXO Rings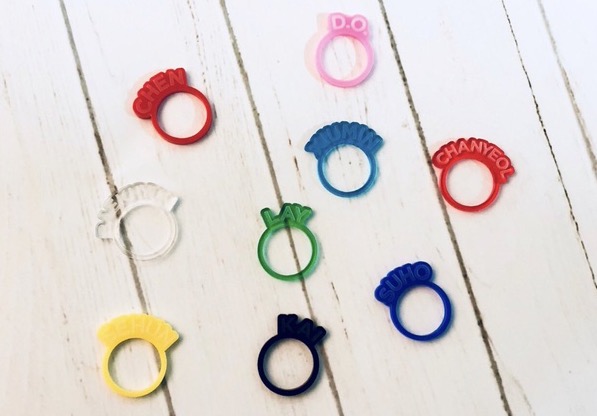 I am all for jewelry and I feel if you are going to buy Kpop merchandise, you can't go wrong with jewelry. However, these rings are clearly made for children. This would be great for EXO fans in Elementary school, but the average age of EXO fans are 16 and above. These are made for children under 10. If these children are asking for EXO rings…their parents need to be looked at. Not fully sure how much these cost but spending more than a few dollars is criminal. My best guess is that it costs less than 50 cents to produce them all.
5. Jeongyeon Pot Stand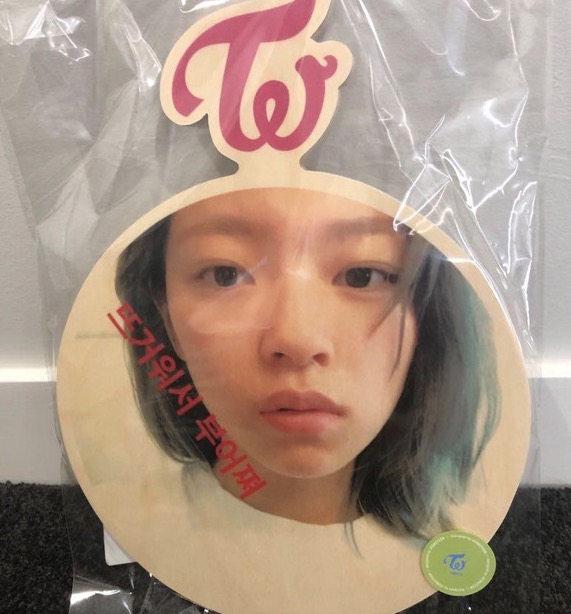 Not sure if this Kpop merchandise for Jeongyeon fans or anti-fans. Has anyone wanted to put a hot pot on Jeongyeon's face? Now they can….imagine after multiple uses….her face will probably melt. Trust me I use these pot stands often and it only takes a few uses before it gets filled with stains or burnt. I wonder if other Twice members have their own pot stand or this was only made for Jeongyeon.
4. Taemin Shower Curtain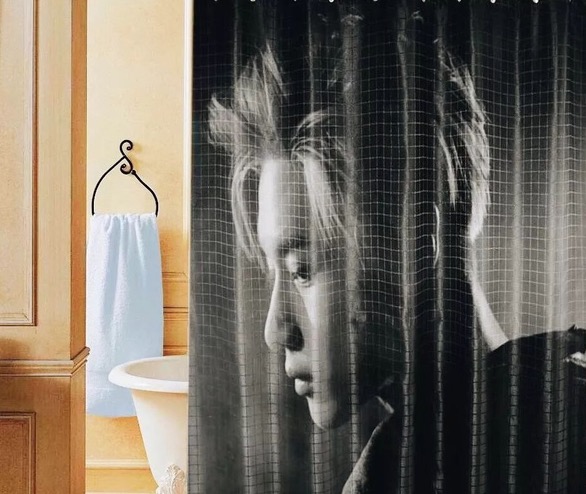 There is nothing more romantic than Taemin looking at you as you wash your body. Also, check out his expression! Not disturbing at all. Could you imagine people visiting and walking into the bathroom only to see the gigantic head of an Asian man? How can you use the toilet in that situation? Could you imagine having guests over and them seeing this as they walk into the restroom?
3. Super Junior Ramen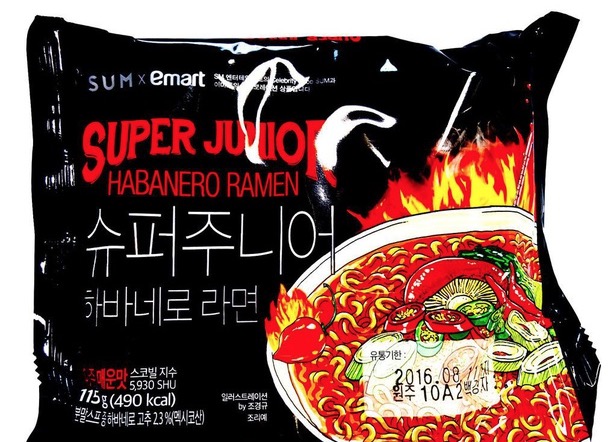 Well, at least this is Kpop merchandise you can actually eat. But seriously, why was this created? Was Super Junior behind the recipe of this product? Did they have any roll it in? If it tastes like Super Junior then I am sure it will be a top seller. But you have to wonder as an advertiser, would a K-pop fan skip their usually ramen and go with this, strictly because it is branded by Super Junior?
2. BTOB Body Pillow
Lifesize body pillow of BTOB. Nothing inappropriate about this at all…they would never make these pillows for a female Kpop group because that would be controversial. This is highly inappropriate for young girls to have in their beds.
1. Daesung Ice Tray – Worst Kpop Merchandise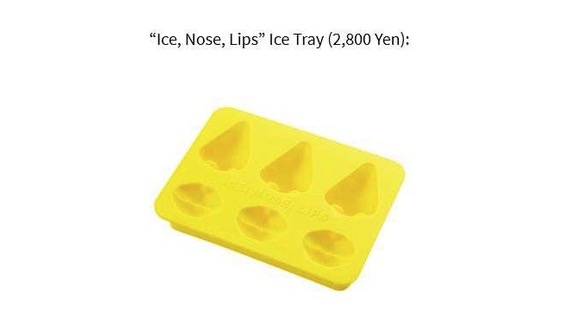 You can find some interesting items on Chinese online sites. However, this has to be a joke right? I mean at no point in my life did I ever think to myself….you know what would go great with this cold drink? Daesung's body parts…Nothing makes more coke takes better than Daesung's nose….
Did I miss anything? If you find other useless Kpop merchandise online please let me know so I can review it and add it to this list!
---
John is the Founder of Seoulz. He has covered the startup, tech & blockchain scene for over 7 years and has written over 700 articles regarding the Korean startup ecosystem. John is also a Web Developer and certified AWS Solutions Architect. Email him at john@seoulz.com
All author posts