If you are a mobility startup, it is vital to incorporate AI, self-driving, or some kind of autonomous tech into your business. Mobility AI startups in Korea have gotten a lot of attention in 2021 and more and more startups are being formed in this space. However, there are new startups that are bringing machine learning, predictive action, and detection software, to other areas of mobility.
Major automobile companies in Korea like Hyundai are already incorporating AI and autonomous driving technology into their vehicles. Hyundai Motor Company already began a test operation of its RoboShuttle service in 2021. It is powered by autonomous driving and AI technology and operates a 6km route in Sejong Smart City. However, driverless cars guided by AI are still many years away. However, there is a lot of potentials for AI to help solve many critical transportation and mobility challenges now and in the future. Who will develop these new innovative AI solutions? Here are the top 10 Mobility AI Startups developing AI solutions that are driving change in South Korea.
For articles on mobility startups in Korea, you can see our article here.
The rankings were comprised by the Seoulz staff and are based on 4 factors:
Funding
Market Opportunity
The innovation of service or product
Growth Potential/Scalability
Top 10 Mobility AI Startups in Korea
1. SOCAR

Korean mobility startup SOCAR is an eco-friendly car-sharing company. They offer their service through their mobile app. In addition, they are currently the largest car-sharing company in South Korea. Already they have over 12,000 vehicles and 4,000 Socar Zones in 103 cities. In addition, they have 6 million registered users and their revenue in 2019 was over $220 million. Seoul's ride-hailing space is still largely untapped with user penetration at only 10%. SOCAR is open 24/7.
Self-driving Shuttle service using AI technology
In 2020, Socar gave a demonstration of its autonomous shuttle service using a modified Hyundai EV on the island of Jeju. The self-driving shuttle service carried customers from an airport in Jeju to the company's rental car parking lot. The autonomous vehicle based on Hyundai's full-electric vehicle Ioniq uses technologies developed by RideFlux, an autonomous driving technology company based in Jeju which can also be found on this list. Furthermore, the shuttle is embedded with artificial intelligence (AI) technology that allows the vehicle to plan its course on the streets while recognizing other on-road traffic.
South Korea's 12th Startup Unicorn
In 2018 SOCAR acquired a messenger app startup VCNC which operates the ride-sharing app Tada. Recently they got a $42 million investment for their Series F round putting them as Korea's 12th Startup Unicorn. Some of the investors of SOCAR include KB Investment, Stonebridge Ventures, Softbank Ventures, Altos Ventures, and Bain Capital to name a few. Therefore, so far their total funding to date at $250 million from four funding rounds. SOCAR's post-money evaluation stands at $1.1 billion.
Their focus in 2021 will be on R&D and improving their mobility services through their platform. Therefore, they will look to improve their app's user experience, support more payment options, add new modes of car sharing, and speed up the processing of license approvals for new users.
In addition, they will look to expand into the used car market as well as the proxy driver market. Proxy drivers are drivers who will drive your car for you when you are too drunk to drive yourself. Proxy drivers have been very popular in South Korea and they will look to create a platform for it much like how Kakao has.
"Socar and Tada aim to make their cars easier to move without having to own them. We will establish a foundation for a Korean mobility platform so that we can provide optimized mobility," said Lee Jae-Woong, CEO of SOCAR.
2. ThorDrive
Korean mobility startup ThorDrive is a self-driving car platform that also has its own self-driving delivery service. They finished their pilot run of deploring driverless delivery vans in Silicon Valley. It is not totally driverless as there is still a safety operator in the front seat. E-Mart, Korea's largest discount chain signed a partnership deal with ThorDrive for self-driving delivery services. They began testing towards the end of 2019. Now, E-Mart hopes to use ThorDrive to deliver packed products on the same day of the purchase.
ThorDrive was established by key researchers from Seoul National University. They were the ones who launched Korea's first self-driving car SNUver. They showcased their technology at CES 2019 in Las Vegas this year and are looking to test an autonomous shuttle to transport people across Seoul. It has raised $150 in funding from Ford and Chinese tech giant Baidu and has a current valuation of $900 million.
Partnership with E-Mart Inc.
ThorDrive partnered with E-Mart, one of the biggest big-box store chains in Korea to test out autonomous delivery vans. The autonomous delivery van will drive pre-mapped routes and a human will driver will take over driving once the van is inside the apartment building. Therefore, It will only be a matter of time before E-Mart incorporates driverless cars for delivery services in the near future.
3. 42dot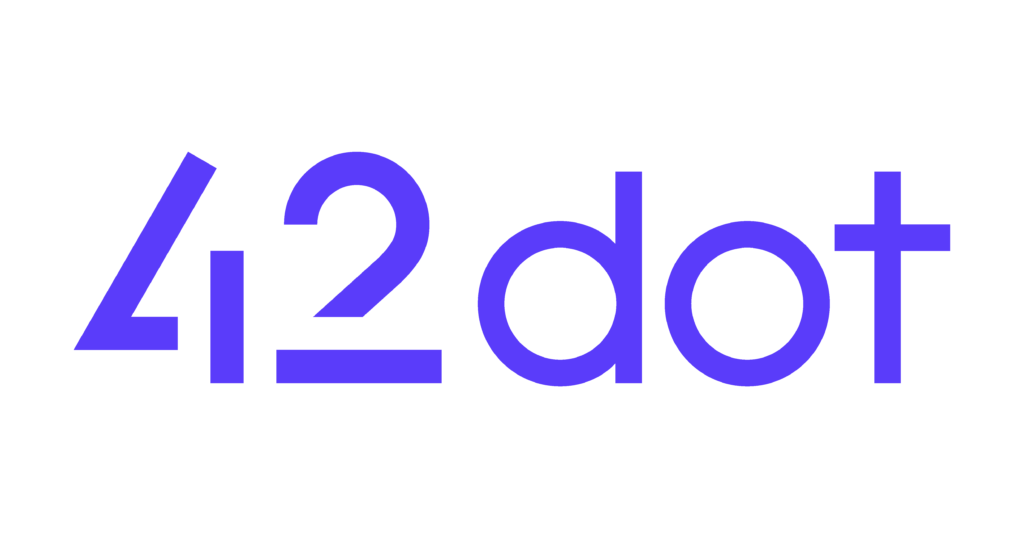 42dot is a mobility startup that focuses on autonomous transportation-as-a-service(TaaS). The startup was founded in 2019 and created a lidar-free self-driving company that developed an autonomous driving software and hardware solution called AKit. Akit uses two types of sensors such as cameras and imaging sensor radar in order to perform all aspects of sensing the environment surrounding the autonomous vehicle. Furthermore, the startup also created an autonomous mobility/logistics platform called "TAP!" that offers services such as fleet management, ride-hailing, demand-responsive transport, smart logistics, and more. These two main core solutions are expected to be commercialized in 2023.
42dot raised $88.5 million in their series A round of funding from investors such as Shinhan Financial Group, Lotte Ventures, STIC Ventures, We Ventures, DA Value Investment, and others. Previous investors included many Korean conglomerates such as Hyundai Motor, Kia Motors, LG Electronics, SK Telecom, and CJ Logistics. The investment will be used to advance its urban mobility operating system. To date, they have raised over $130 million and have a valuation of $425 million.
4. StradVision

StradVision is a Korean AI startup that uses deep learning camera image detection technology. They aim to become the first self-driving solution company to go public in South Korea. Their plans are to go public at some point in 2022. For the rest of 2021, StradVision will focus on developing advanced camera detection technology for self-driving automobiles. In addition, StradVision developed a software solution that uses deep learning to recognize people and even road signs. It is excellent at recognizing distant objects but overlapping objects. They are able to distinguish between, people, cars, bicycles, and objects. Therefore, the camera can even read movement patterns and predict safety measures in advance.
SVNet Software
SVNet is StradVision's deep-learning camera software. StradVision currently provides level 2 technology for ADAS (Advanced driver-assistance systems. Therefore, it not only saves power but is compatible with target hardware systems.
StradVision's SVNet Software allows vehicles to execute ADAS and self-driving functions, including:
Pedestrian Collision Warning
Pedestrian and Cyclist Warning
Forward Collision Warning
Traffic Sign Recognition
Lane Departure Warning
Intelligent Speed Assistance
Blind Spot Detection
Their software also allows for internal detection to ensure safe driving. These functions include:
Drowsiness Detection
Age & Gender Detection
Gaze Detection
The algorithm allows both internal and external technology to work at the same time. The aim is to have more than 6 million automobiles on the road using SVNet in 2021.
StradVision Raises $27 Million for their Series B Round
StadVision raised $27 million in its series B funding round led by Posco Capital. Therefore, its total funding stands at $45 million to date and is now valued at over $160 million. They are currently doing mass production projects in China and Europe. In addition, they opened a new office in Germany in February, which will allow the startup to directly assist its German automotive partners with mass production projects. Moreover, they have also partnered with global OEMs and Tier 1 suppliers. Therefore StradVision will have millions of cars on the streets using its software for autonomous vehicles and ADAS systems within the next 2 years.
"StradVision's software solutions for Autonomous Vehicles and ADAS systems are proving successful and attractive to leading automakers and suppliers, as our latest round of funding strongly confirms. StradVision will use this funding to take our groundbreaking products to the next level as we lead the advancement of camera technology in Autonomous Vehicles," said the CEO of StradVision Junhwan Kim.
5. FuriosaAI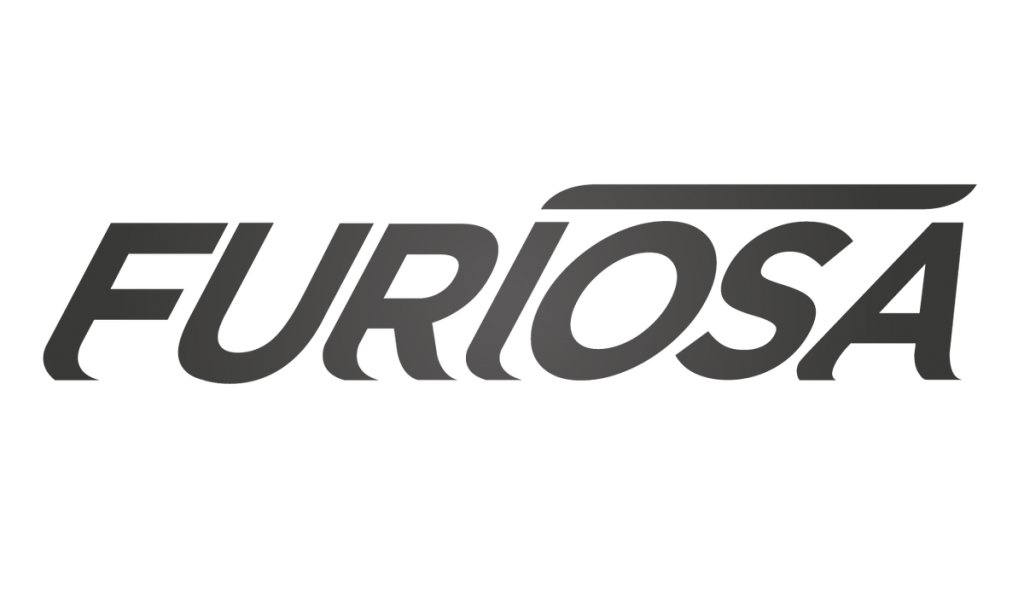 Korean AI startup FurisoaAI builds high-performance AI inference coprocessors that can be integrated into computing platforms. Therefore, this includes data centers, servers, desktops, automobiles, and robots. These semiconductor chips improve the performance of AI in big data and autonomous driving. They were able to get $9 million in investments from Naver D2 Startup Factory and DSC Investment. The founders of FurisoaAI are Kim Han-joon and Baek Jun-ho who were both researchers at Samsung Electronics who designed semiconductors. Now FurisoAI is Korea's only fabless semiconductor startup that makes neural processing units (NPUs).
"AI chips are actually the market that is worth a shot for startups. The central processing unit (CPU) market led by Intel may be impossible to break into, but data center and self-driving chips are a whole new domain. We're at the same starting point as Nvidia and Google," said the Co-Founder of FurisoaAI, Baek Jun-ho.
Their focus moving forward will be to cooperate with domestic and overseas universities, companies, and research institutes as well as the Korean government.
6. bitsensing

Korean mobility startup bitsensing develops products & solutions using radar technology for autonomous driving and surveillance. Furthermore, their radar has a 4D imaging system that allows for a greater area of weather detection for vehicles. Sensors are placed along roads to offer drivers early detection in regards to traffic.
They raised $5.8 million in their Pre-Series A funding round which was led by LB Investment and Mando Corporation. Moreover, they will use the funds to develop radar-based sensing technology that is not only reliable but also affordable.
"I believe receiving strategic investment from Mando Corp., a global Tier 1 automotive manufacturer, means that our technology has been recognized in the autonomous vehicle market. It will help us grow much faster," said the CEO of bitsensing, Jae-eun Lee.
bitsensing joined the NVIDA Inception program, and the Plug and Play for Mobility and Smart cities in Japan and Thailand.
7. Seoul Robotics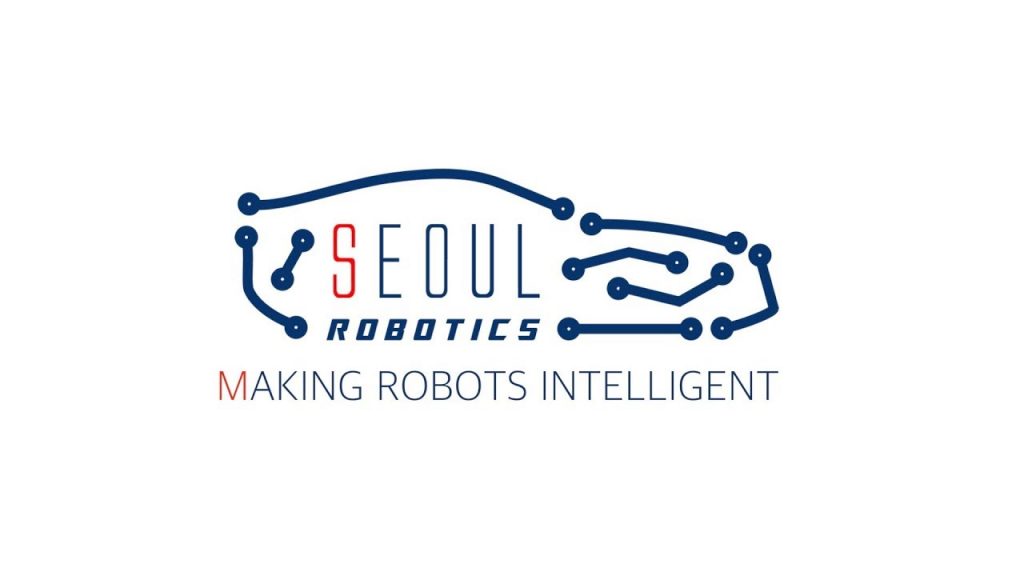 Korean mobility startup Seoul Robotics specializes in 3D computer vision AI that enables intelligent and safer mobility technology. Therefore, they work with autonomous vehicle companies to help them utilize their 3D sensors. Therefore, their aim is to create an automotive-grade 3D computer vision for lidar sensors. Seoul Robotics is a leading provider of reliable and robust Lidar Vision Software for OEMs, Tier1, and startups. In addition, they created a high-performance 3D perception software solution called SENSR to enable automotive-grade perception AI for any industry with any Lidar.
Furthermore, Seoul Robotics has raised $5 million led by the venture arm of the largest bank in Korea – KB Investment. Others included in the funding round were KDB Capital, Access Ventures, and Artesian VC which is the 3rd largest VC firm in Australia.
8. RideFlux
The top car-sharing operator in South Korea, Socar invested in RideFlux for their autonomous driving technology. South Korea will have self-driving cars on its streets thanks to RideFlux who are leading the way in South Korea in autonomous driving. RideFlux has a strong team of highly talented R&D engineers along with South Korea's strong telecommunications infrastructure, and 5G networks. Moreover, they already have a working self-driving car shuttling customers back and forth from Jeju airport. The five-kilometer route includes a U-turn, 11 pedestrian crossings, and bustling airport traffic. It is an optimal location to continue to develop and improve their AI systems.
9. Dalgo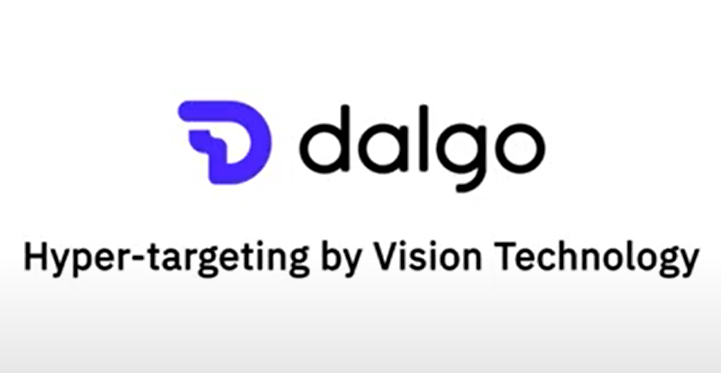 Korean AI startup addd is the creator of Dalgo, an artificial intelligence (AI) mobility advertising platform that utilizes the idle space of all means of transportation (vehicles, motorcycles, trucks, etc.) to conduct marketing in a new way for advertisers and drivers to accumulate cashpoints. In addition, users can see the main metrics (quantitative and qualitative) of Dalgo ads on the dashboard. Therefore, they can create their own ads, and they can conveniently manage their ads. Real-time AI reporting is provided to advertisers based on systematic and optimized data using an AI engine.
10. 3SECONDZ

Korean startup 3SECONDZ is the world's first AI-based motorsports coach. 3SECONDZ is a fully automated racing data analysis service. Therefore, drivers will be able to review their driving to find out their strengths and weaknesses. Users will need to upload their driving logs to get feedback from the AI-based driving coach. In addition, users will be able to review their driving by real-time animation. Moreover, 3SECONDZ supports most logging systems, web browsers, and smartphones.
---
John is the Founder of Seoulz. He has covered the startup, tech & blockchain scene for over 7 years and has written over 700 articles regarding the Korean startup ecosystem. John is also a Web Developer and certified AWS Solutions Architect. Email him at john@seoulz.com
All author posts