Mobile Gaming Companies in South Korea had an amazing 2019-2021 and their outlook for 2022 looks very positive. Especially with COVID-19 forcing people to stay home with nothing else to do except go online, play games, and watch movies. South Korea ranks #4 in the world for mobile gaming revenue behind China, the US, and Japan. It is estimated that around 36 million people in Korea play mobile games. The average paying gamer spends around $75 per mobile game. Therefore, many global gaming companies are looking to enter the mobile gaming market in South Korea. However, the South Korean gaming market is very difficult to break into if you don't understand the Korean gaming culture. Having a game on Korea's app stores is not enough to ensure success. The type of mobile game really matters in Korea. MMOs are very popular in South Korea, especially MMORPGs like Lineage.
With virtually all South Koreans having smartphones it is easy to see why many gaming companies in Korea are focusing a lot on mobile games. The average Korean spends around 2 hours a day commuting. Most use the Seoul Metro or the bus which is why many Koreans use mobile games to pass the time. The best part is that most mobile games are free to download.
South Korean Mobile Gaming Companies Thriving During COVID-19
South Korean mobile gaming companies have not only seen a huge gain in South Korea but also around the world. Global mobile game usage has gone up 20% since the first quarter of 2021 when compared to 2020. In addition, global app downloads have increased by 18% during the same period. This is especially true for the United States and the United Kingdom where the average time spent on gaming increased 35% on average following the COVID-19 outbreak.
So who are the top players in the mobile gaming industry in South Korea?
The Top 10 Mobile Gaming Companies in South Korea
1. NCSoft

The top mobile gaming company in Korea is NCSoft. This is because they produced the massively popular mobile game in Korea Lineage. Their launch of Lineage 2M was a massive hit in late 2019. It was able to get over 3 million preorders in the first 5 days of its presale. As of the first quarter of 2020, Lineage 2M brought in sales of $250 million. Lineage 2M is the mobile version of Lineage 2. In addition, the mobile game comes with full 3D graphics and has a bigger map. In fact, it is currently the largest map for any mobile RPGs that have been developed by a Korean company.
NCSoft has seen its stock rise by more than 40% since the launch of Lineage 2M. Their mobile game sales rose 9% to a little over $750 million. Mobile games make up 60% of NCSoft's total sales.
UNIVERSE – A Kpop Mobile Entertainment Platform
NCSoft recently launched the Kpop Entertainment Platform UNIVERSE in 134 countries. It is an all-in-one technology platform that offers different fandom activities through their mobile devices. This allows fans to build a stronger connection between them and their favorite artists. The app offers exclusive media content such as music videos, photos, and podcasts. In addition, fans can produce and share fan art and videos of their favorite Kpop artists which can then be voted by other fans. However, the best feature is the AI speech feature that sends voice messages to fans based on the artist's actual voices.
Best Mobile Games: Lineage M, Lineage 2 Revolution, Lineage 2M
2. Netmarble

Netmarble would be above NCSoft in terms of global appeal. But in Korea, Lineage is just too popular. However, Netmarble develops some of the best mobile games around such as Marvel Future Fight which has around $2 billion in sales globally. In addition, they have partnerships with Korean K-pop band BTS and Lucas films. Netmarble's Korean mobile games are also very popular. Lineage 2: Revolution is not as popular as the other Lineage mobile games developed by NCSoft but still have a strong fan base. In addition, Blade & Soul: Revolution has gotten very positive reviews among the Korean mobile gaming community. Furthermore, some of the mobile games that found great success in 2020 include A3: Still Alive, Magic: Mana Strike, Second Country, and Seven Knight Revolution.
Marvel Future Revolution
Netmarble launched the sequel to Marvel: Future Fight called Marvel Future Revolution in 2020. It is an open-world RPG that has been kept secret for some time now and fans eagerly awaited its release. In addition, Marvel Realm of Champions rolled out in December of 2020. This game has been their plan for the global market since the Marvel Contest of Champions has done so well globally.
Best Mobile Games: The Seven Deadly Sins: Grand Cross, Seven Knights 2, The King of Fighters, and MARVEL Future Fight
3. Nexon

Korean game company Nexon is rising up in the mobile gaming sector because of their popular hit V4. They are very active in launching a lot of mobile games but V4 which was developed by Nexon affiliate NAT Games has gotten a lot of attention from to Korean mobile gaming community. It is not surprising because NAT Games is run by Park Yong-hyun who worked on Lineage 2 at NCSoft and Tera at Bluehole.
Nexon integrated its online and mobile division and got Huh Min, the president of the Korean e-commerce platform WeMakePrice, as their game development advisor. Their focus for 2021 will be one of their hit mobile RPG game called Counter Side. The game allows players to fight between the real world and the virtual world. In addition, look for Dungeon and Fighter, The Kingdom of the Winds, KartRider, and Mabinogi to continue to do well for them in 2021.
KartRider Rush has been gaining a lot of popularity in the US and European markets. It has already surpassed 4.5 million downloads. Dungeon and Fighter will be launching on mobile in China later this year. It already has over 34 million early registrations.
Nexon Buys $100 million worth of Bitcoin
Recently, Nexon made headlines for buying $100 million worth of Bitcoin. The same strategy used by Tesla who also used corporate cash to load up on Bitcoin. NEXON purchased 1,717 bitcoins for $58,226. This only represents around 2% of Nexon's total cash supply.
"Our purchase of Bitcoin reflects a disciplined strategy for protecting shareholder value and for maintaining the purchasing power of our cash assets," said Owen Mahoney, President, and CEO of Nexon.
Best Mobile Games: Dungeon and Fighter, MapleStory, V4, Counter Side, Kart Rider Rush
4. Gamevil Com2uS

Com2uS is a South Korean mobile and online game developer/publisher. Their most successful mobile game is Summoners War which has gotten over $1 billion in revenue to date. In addition, it has gotten over 100 million worldwide downloads since its release in 2014. Com2uS and US-based Sky Entertainment announced a partnership in 2017 to franchise Summoners War. They will create an animated TV series based on the game. In addition, the trailer came out in 2019 and now has over 66 million views on Youtube. Furthermore, since COVID-19, the revenue from Summoners War: Sky Arena (2014) reached a record high with 90% coming from overseas.
The Walking Dead Coming to Mobile?
Com2Us invested in Skybound Entertainment which is owned by The Walking Dead creator Robert Kirkman. Therefore it is highly likely that they will work together to create a mobile game based on The Walking Dead.
"The Walking Dead is a huge franchise. I don't think only one series could explain the whole narrative for that world. And I know that Walking Dead has mulitple mobile games but I think there's also multiple things to deliver to the users," said the president of Gamevil Com2Us, Kyu Lee.
Best Mobile Games: Summoners War, Inotia 4, Ace Fishing
5. Pearl Abyss

Korean gaming company Pearl Abyss came on the mobile gaming map with its popular mobile game Black Desert Mobile and Eve Echoes. Black Desert Mobile is an MMORPG game that has found success in Korea and went global in 2020. Black Desert Online is a very popular online PG game in Korea. Therefore Pearl Abyss decided to make their mobile version of the game mimic much of the gameplay found in Black Desert Online.
Best Mobile Games: Black Desert Mobile, Eve Echoes, Mobile Royale
6. Kakao Games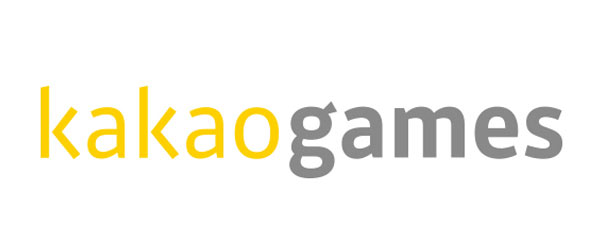 Kakao Games is the game unit of Korea's mobile giant Kakao. They have followed the model of other top mobile gaming companies in Korea by capitalizing on Korea's love for MMORPG games. While they are still looked at as more of a game publisher than a game developer but that could all change with Kakao Games. Kakao is the largest shareholder in Kakao Games with close to 59% stake in the company.
Kakao Games are looking to create innovative games using the latest technology. They published TERA Classic, a mobile game developed by Lantu Games Ltd. Furthermore, this is the first MMORPG published by Kakao Games since its foundation in 2013. They will look to go public towards the end of 2021 and are looking to raise around $250 million through the IPO. Kakao Games will be the first Kakao subsidiary to go public.
Best Mobile Games: The War of Genesis: Battle of Antaira, Friends Racing, Lookism
7. Webzen

Korean gaming company Webzen is known for its mobile series MU Origin series. It is an MMORPG game that has a loyal following among Korean mobile gamers. Furthermore, MU Origin 2 which is the sequel to MU Origin has been optimized for mobile devices and has improved the content in terms of competition and cooperation among users. Webzen's business mainly involves collecting royalties from MU IP licenses from China and publishing MU IP-based games developed by game developers in the Korean market.
Best Mobile Games: MU Origin 2, MU Origin, Reign of Revolution Mobile, and Shot Online Golf
8. NHN Entertainment Corporation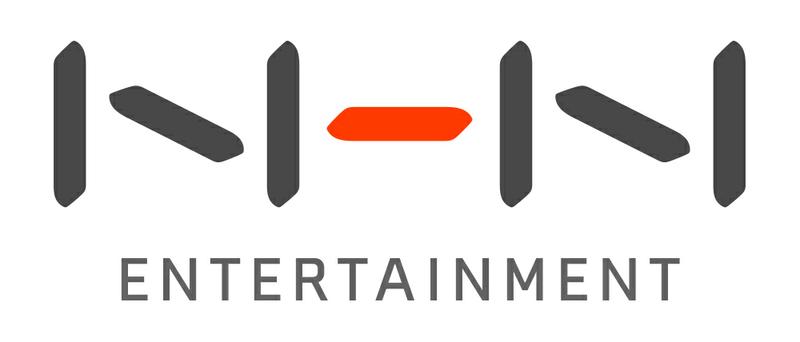 NHN Entertainment Corporation is a South Korean gaming company is made news in the past for partnering up with Nintendo to develop and run mobile games for Dr. Mario World. NHN Entertainment is responsible for content development. The gaming company is transitioning into becoming an IT company. Therefore, they will now also focus on fintech, the cloud, AI, and big data.
"In the fast-paced global business environment, NHN will try to put more focus on its core values to develop new technologies and expand its operations," said CEO of NHN Entertainment, Chung U-Jin.
Best Mobile Games: Dr. Mario World, Crusaders Quest, Baseball 9ers
9. PUBG Corporation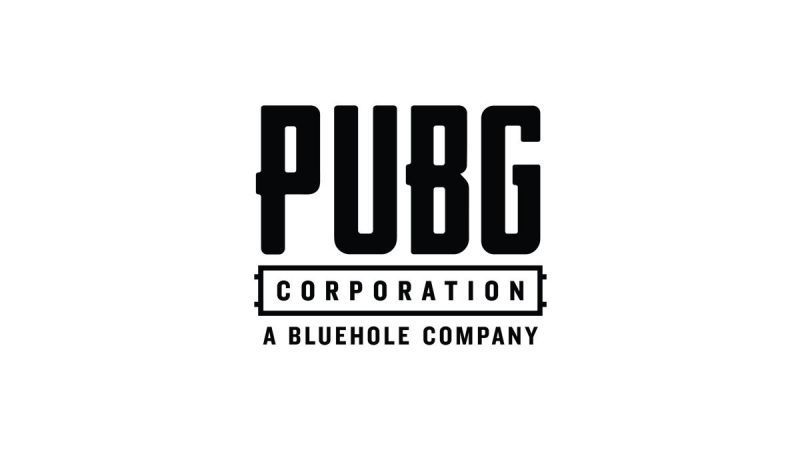 PUBG stands for PlayerUnknown's Battlegrounds and it is one of the most popular online games in Korea. It was developed and published by PUBG Corporation which is a subsidiary of Korean video game company unicorn startup Bluehole. Two free-to-play mobile versions for Android and iOS were released in 2018. The first, PUBG: Exhilarating Battlefield, is an abridged version of the original game, and was developed by Lightspeed & Quantum Studio, an internal division of Tencent Games. In addition, the second, PUBG: Army Attack, includes more arcade-style elements, including activities taking place on warships, and was developed by Tencent's Timi Studio.
Best Mobile Games: PlayerUnknown's Battlegrounds, Golf King: World Tour, Warth of Belial
10. 4399 Korea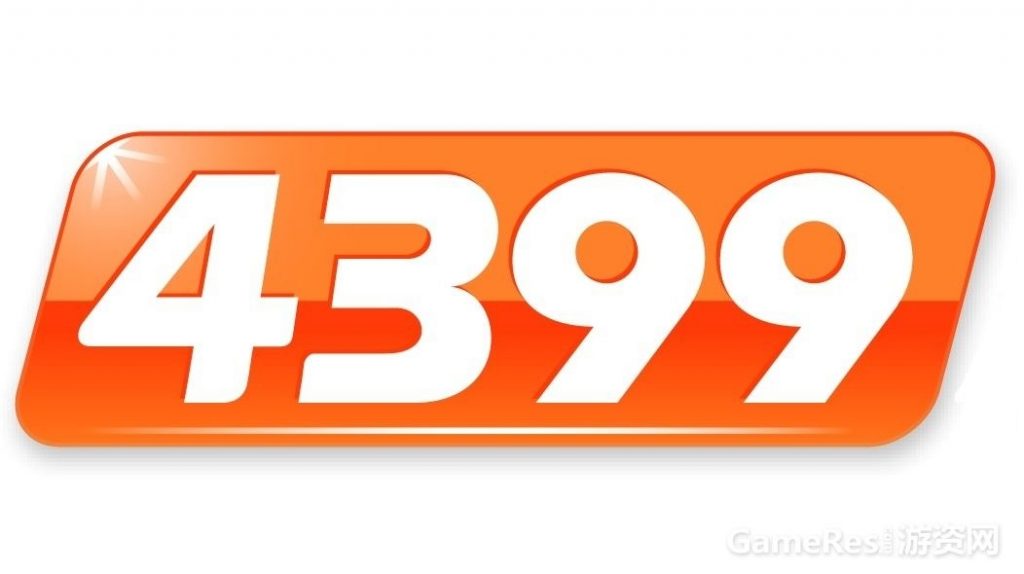 4399 Korea is the first overseas subsidiary of 4399. They provide Korean mobile gamers with easy and enjoyable games such as the Mystery Hero Exhibition. Furthermore, their most popular mobile game in Korea is Miracle Sword.
---
John is the Founder of Seoulz. He has covered the startup, tech & blockchain scene for over 7 years and has written over 700 articles regarding the Korean startup ecosystem. John is also a Web Developer and certified AWS Solutions Architect. Email him at john@seoulz.com
All author posts