Mobility startups are rising all across the globe and it is no different in South Korea. For example, ride-hailing, car sharing, bike sharing, and even electric scooters have allowed people living inside busy cities to rethink their transportation decisions. Seoul is such a technology-driven city that it is no wonder that there are many Korean mobility startups that offer alternative solutions to going from place to place. Moreover, the future of transportation will be about connectivity and the ability to share. There will also be a heavy focus on the use of electricity and the incorporation of autonomous technology.
Therefore, technology and data analytics, an increase in app usage, and ease of payment have significantly transformed the mobility services industry in recent years. In addition, it is expected to continue driving the growth of app-based ride-hailing penetration in South Korea, as well as other mobility services.
The ZER01NE Fund No.2
Hyundai Motor Group, KIA, Shinhan Bank, and KDB Bank have created a fund called ZER01NE Fund No.2 which will invest close to $70 million in mobility and AI startups that can make synergy with Hyundai Motor Group. ZER01NE is the open innovation program operated by Hyundai Motor Group and was launched back in 2018. The first ZER01NE fund invested in 19 startups from 2018-2020 for a total amount of $33 million. Many of the startups are listed on this list below.
Transportation in Korea
Transportation plays an important role for many people living in Seoul. For example, Koreans can take the subway or bus, hail a cab, or even ride the Seoul city bike. In addition, recent technological advances have enabled Seoul to become more connected, convenient, and most of all, shared. However, regulations and protests from Korean taxi companies and unions have slowed the process for many mobility startups in Korea. In addition, regulations also prohibit VC investments in FinTech, real-estate, accommodation, and restaurant industries in South Korea.
There is growing optimism that the Korean government will limit regulations and move towards innovation.
The rankings were comprised by the Seoulz staff and are based on 4 factors:
Funding
Market Opportunity
The innovation of service or product
Growth Potential/Scalability
Here is our list of the top 10 mobility startups in Korea
1. Kakao Mobility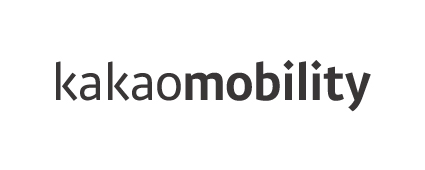 Kakao Mobility is the top startup in the mobility industry in Korea. It is hard to call them a startup since they are backed by Kakao. They spun off from Kakao in 2017 as Kakao Mobility.  Kakao Mobility is now the largest MaaS platform in South Korea and has close to 30 million registered users. They are headquartered in Pangyo and has over 500 employees. Kakao Mobility offers a wide range of mobility services through its Kakao T mobile app platform. This includes taxi-hailing, designated driver, electric bike hire, parking, and navigation.  The company is also developing its autonomous driving technology.
They have gotten a $200 million investment from Carlye Group and a $50 million investment from Google in 2021. These investments have increased the value of the company to over $3 billion.
Kakao Mobility Acquires Taxi Company in Gangnam
Kakao Mobility signed a contract to acquire a taxi company located in the Gangnam area. The taxi company has over 200 employees and 90 taxi-driving licenses. Therefore, this move is a clear sign that Kakao Mobility wants to have mutual growth between ride-sharing platform operators and taxi companies.
"We signed this contract in a bid to conduct a test trial to see the effects of integrating IT and platform technologies with taxies," said a Kakao Mobility official.
2. SOCAR

Korean mobility startup SOCAR is an eco-friendly car-sharing company. They offer their service through their mobile app. They are currently the largest car-sharing company in South Korea. Already they have over 12,000 vehicles and 4,000 Socar Zones in 103 cities. In addition, they have 6 million registered users and their revenue in 2019 was over $220 million. Seoul's ride-hailing space is still largely untapped with user penetration at only 10%. SOCAR is open 24/7.
South Korea's 12th Startup Unicorn
In 2018 SOCAR acquired a messenger app startup VCNC which operates the ride-sharing app Tada. Recently they got a $42 million investment for their Series F round putting them as Korea's 12th Startup Unicorn. Some of the investors of SOCAR include KB Investment, Stonebridge Ventures, Softbank Ventures, Altos Ventures, and Bain Capital to name a few. So far their total funding to date at $250 million from four funding rounds. SOCAR's post-money evaluation stands at $1.1 billion.
Their focus in 2021 will be on R&D and improving their mobility services through their platform. They will look to improve their app's user experience, support more payment options, add new modes of car sharing, and speed up the processing of license approvals for new users.
In addition, they will look to expand into the used car market as well as the proxy driver market. Proxy drivers are drivers who will drive your car for you when you are too drunk to drive yourself. Proxy drivers have been very popular in South Korea and they will look to create a platform for it much like how Kakao has.
"Socar and Tada aim to make their cars easier to move without having to own them. We will establish a foundation for a Korean mobility platform so that we can provide optimized mobility," said Lee Jae-Woong, CEO of SOCAR.
Socar Malaysia Raises $18 Million in series A Funding
Socar Malaysia was founded in 2018 by Socar. It was Socar's first expansion overseas. The car-sharing startup in Malaysia was able to raise $18 million in series A funding. They have raised a total of $40 million at a valuation of $118 million. Therefore, the startup was able to implement its door-to-door car delivery service called Socar2U. This service allows its users to reserve their preferred car and have it delivered to their desired pickup location. After the successful launch of Socar Malaysia, Socar will be looking to enter the Indonesian market.
3.  ThorDrive
Korean mobility startup ThorDrive is a self-driving car platform that also has its own self-driving delivery service. They finished their pilot run of deploring driverless delivery vans in Silicon Valley. It is not totally driverless as there is still a safety operator in the front seat. E-Mart, Korea's largest discount chain signed a partnership deal with ThorDrive for self-driving delivery services. They began testing towards the end of 2019. Now, E-Mart hopes to use ThorDrive to deliver packed products on the same day of the purchase.
ThorDrive was established by key researchers from Seoul National University. They were the ones who launched Korea's first self-driving car SNUver. They showcased their technology at CES 2019 in Las Vegas this year and are looking to test an autonomous shuttle to transport people across Seoul. It has raised $150 in funding from Ford and Chinese tech giant Baidu and has a current valuation of $900 million.
Partnership with E-Mart Inc.
ThorDrive partnered with E-Mart, one of the biggest big-box store chains in Korea to test out autonomous delivery vans. The autonomous delivery van will drive pre-mapped routes and a human will driver will take over driving once the van is inside the apartment building. Therefore, It will only be a matter of time before E-Mart incorporates driverless cars for delivery services in the near future.
"E-Mart being Korea's biggest supermarket chain and actively leading the "smart shopping" era where IT is merged into shopping, the collaboration with them to provide an autonomous delivery service holds great meaning for us. Through close cooperation, we will do our best to develop autonomous driving technology that can become a part of the daily lives of the people," said Dongkoung Gye, CEO of ThorDrive.
4. Code42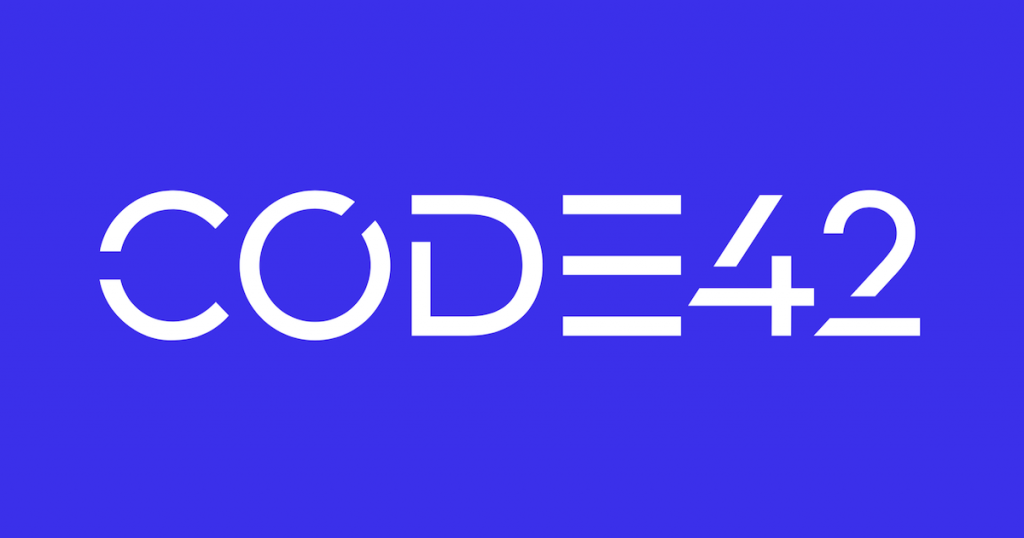 Korean Mobility startup Code42.ai is autonomous transportation as a service or TAAS company. Most of the team comes from Naver where they lead many AI projects. At Code42 they work on AI, autonomous driving, and mobility for both Korean and global tech companies. They help these companies develop the best solutions to attract investors. Their top project is the Urban Mobility Operating System called UMOS. Therefore, the UMOS platform is an integrated autonomous platform that provides comprehensive solutions for future mobility industries. These industries include ride-hailing, car-sharing, smart logistics, food delivery, robot taxi, and eCommerce.
Code42 was able to get a total of $25 million in funding from Kia Motors, SK, LG, and CJ during their pre-series A round. It also raised over $13 million from LIG Next, KTB Network, and Shinhan Bank. In addition, they have partnered with Hyundai Motors to develop its self-driving technology. This was the largest amount raised in the first round of financing for any venture enterprise in Korea. Their focus for 2021 will be to continue to develop UMOS and set up a global mobility system called UMOS Connect.
Partnership with Kia Motors
Code42 has partnered with Kia Motors to launch an app-based EV Mobility service. It will offer customized mobility services based on Kia's EV fleet. The service will be called Purple M and will provide various shared services based on the Urban Mobility Operating System. It is a technology-integrated mobility platform created by Code42. The Urban Mobility Operating System is an integrated platform that offers full mobility services including car-sharing, car-hailing, on-demand taxi services, as well as food/online delivery for autonomous vehicles, drones, or delivery robots.
5. TADA

Korean mobility startup Tada is a van-hailing service that is operated by VCNC and recently acquired by SOCAR. Tada quickly became popular in Korea as it reached over 200,000 downloads in just two months. 160,000 users were repeating customers. While Tada is about 15-20% more expensive than a taxi, they are praised for their service and the fact that they do not refuse any passengers. In addition, they also offer mid-sized taxis under the name Tada Light. To use Tada, simply download the app and input your destination. A van or Taxi (Tada Light) will arrive equipped with WiFi and mobile phone chargers.
VCNC has started to hire taxi drivers and will soon apply for a regulatory sandbox review for their GPS-based app metering system. The App metering system is a taxi fare charging terminal that is able to calculate the time and distance based on GPS data.
6. Buxi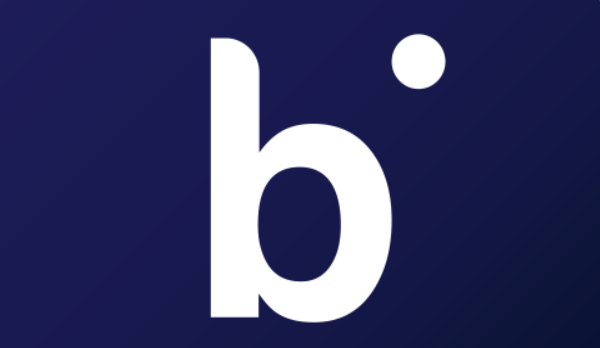 Korean mobility startup Buxi is an airport ridesharing service that ensures that travelers to Seoul will arrive and depart easily. When you land at Incheon International Airport you have only a couple of options. You can either have someone pick you up, take the subway, take the bus, or take a taxi. Now there is another option. Buxi passengers can input their desired pick-up location and time through the Buxi app which will then group them with other passengers. An average ride from Incheon to Seoul is around $20.
Their service transports people who are going in the same direction. Therefore by using Buxi, passengers will not lose much time. Buxi is great for family members visiting Seoul or coworkers coming to Seoul on a business trip. Up to five people can ride in one van, and the van must be reserved 2 days in advance on the app.
Korean Logistics Firm Cariskukbo Acquires 37.55% Stake in Buxi
Buxi took steps to expand into the logistics industry with an investment from logistics firm Cariskukbo. Cariskukbo will now have a 37.55% stake in Buxi. They will work together to drive innovation in supply chain logistics. Cariskukbo will look to use Buxi's technology to develop an algorithm system that is able to calculate the best route possible based on real-time traffic data. Moreover, their goal is to work on boosting operational efficiency by saving time and costs. Buxi's focus for 2021 will be to invest in big data and AI to be at the forefront of the mobility-as-a-service market.
7. bitsensing

Korean mobility startup bitsensing develops products & solutions using radar technology for autonomous driving and surveillance. Furthermore, their radar has a 4D imaging system that allows for a greater area of weather detection for vehicles. Sensors are placed along roads to offer drivers early detection in regards to traffic.
They raised $5.8 million in their Pre-Series A funding round which was led by LB Investment and Mando Corporation. Moreover, they will use the funds to develop radar-based sensing technology that is not only reliable but also affordable.
"I believe receiving strategic investment from Mando Corp., a global Tier 1 automotive manufacturer, means that our technology has been recognized in the autonomous vehicle market. It will help us grow much faster," said the CEO of bitsensing, Jae-eun Lee.
Bitsensing joined the NVIDA Inception program, and the Plug and Play for Mobility and Smart cities in Japan and Thailand.
8. Seoul Robotics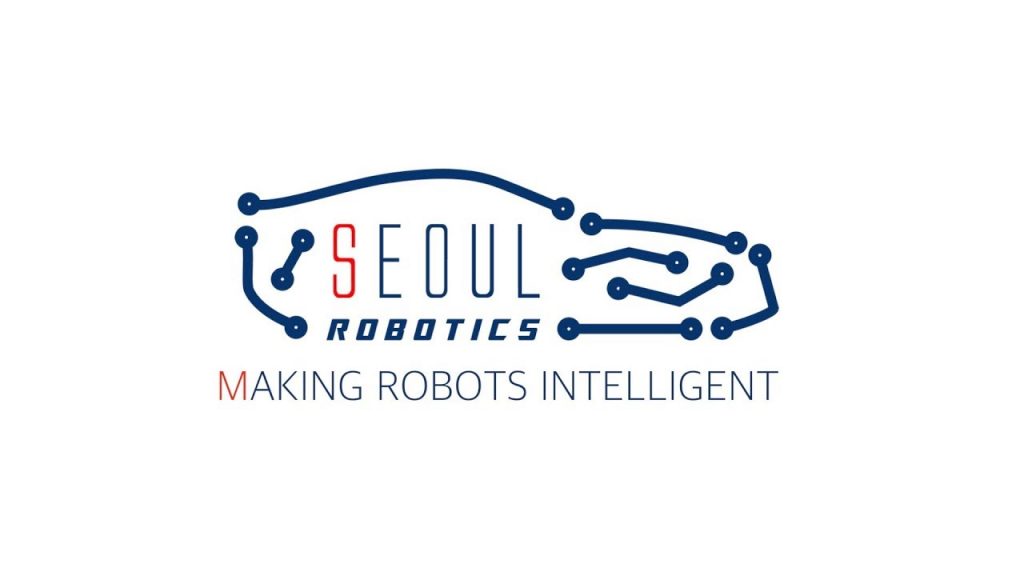 Korean mobility startup Seoul Robotics specializes in 3D computer vision AI that enables intelligent and safer mobility technology. Therefore, they work with autonomous vehicle companies to help them utilize their 3D sensors. Therefore, their aim is to create an automotive-grade 3D computer vision for lidar sensors. Seoul Robotics is a leading provider of reliable and robust Lidar Vision Software for OEMs, Tier1, and startups. In addition, they created a high-performance 3D perception software solution called SENSR to enable automotive-grade perception AI for any industry with any Lidar.
"Seoul Robotics was founded to help the automotive industry realize the full potential of LiDAR sensors with our advanced AI software, and now we are actively helping other LiDAR-enabled industries such as smart city and last-mile robotics," said CEO of Seoul Robotics, Han Bin Lee.
Seoul Robotics has raised $5 million led by the venture arm of the largest bank in Korea – KB Investment. Others included in the funding round were KDB Capital, Access Ventures, and Artesian VC which is the 3rd largest VC firm in Australia.
9. PUMP – Xingxing
Korean mobility startup PUMP is the operator of Xingxing, an e-scooter sharing service. It first launched in the Gangnam district and now has over 8,000 e-scooters and 50,000 weekly riders. For their part in fighting COVID-19, Xingxing sprays ethanol on all parts of the e-scooter, especially the handles every time they change its batteries.
PUMP has raised $5.2 million for its Series A round.
10. Kornatus (Banbantaxi)

Korean mobility startup Kornatus is a taxi-sharing service that offers riders an opportunity to split their fares. Kornatus already got a regulatory exemption from the Korean government as part of its regulatory sandbox program. The sandbox program allows for the development of new technologies or innovative services. Now taxi commuters in Seoul can share their taxi rides and split the costs. Therefore, the startup can now operate its taxi-sharing service in some parts of Seoul. In addition, they will only operate during peak night hours between 10 p.m. and 4 a.m.
Users can download the Kornatus app called Banbantaxi and hail a cab by paying 4,000 won (6,000 won after midnight). However, if two customers are within 1 kilometer of each other, the taxi will make a slight change to its original route to pick up the additional passenger. In addition, the app will accept payments only through preregistered cards. The riders can then split the fare.
So far Kornatus has gotten $4 million in funding from SparkLab Ventures, BonAngels Venture Partners, SK Gas, and Seoul Business Agency just to name a few.
HONORABLE MENTION
Olulo – Kickgoing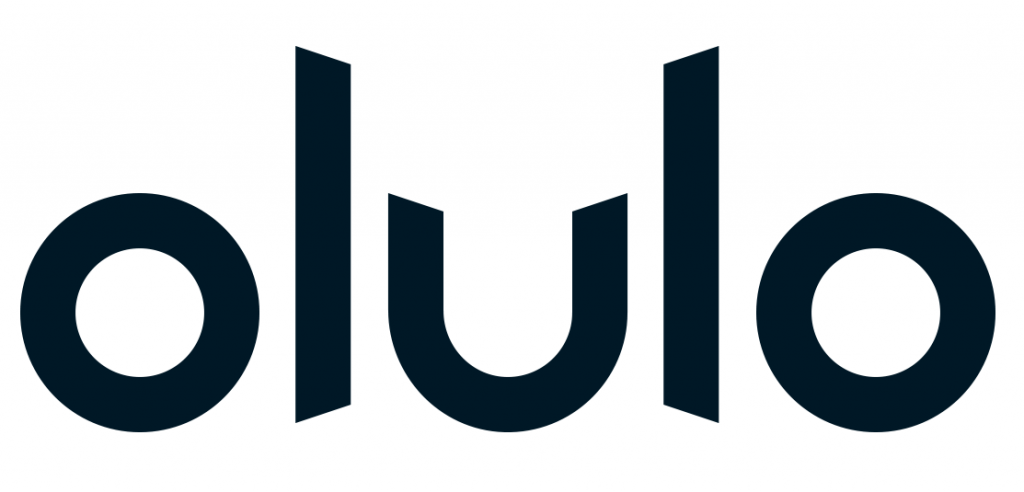 Korean mobility startup Olulo is the operator of the e-scooter sharing service Kickgoing. Users can download the Kickgoing app and create an account by inputting their phone numbers and credit card information. Furthermore, Kickgoing has over 600,000 users and operates over 8,000 e-scooters in Seoul.  However, in order to access the e-scooter, users will need to have a Korean driver's license.
Once users download the app, there will be a QR code located near the handle of the scooter. A 5-minute ride costs 1,000 won. An additional minute costs 100 won. Furthermore, they got an investment of $2.5 million from Hyundai Motor Company and Magna Investment.
The electric scooters can be used from 7 am until 8 pm. At night the company picks up the scooters for recharging, replacement, and relocation.
Partnership with SparkPlus
SparkPlus will cooperate with Olulo to provide a service that allows its tenants and visitors to transport in an economical and convenient manner. Therefore, together they will launch "Kickgoing Business" which will allow SparkPlus tenants to use the startup's scooter at a discounted price.
Modoo Shuttle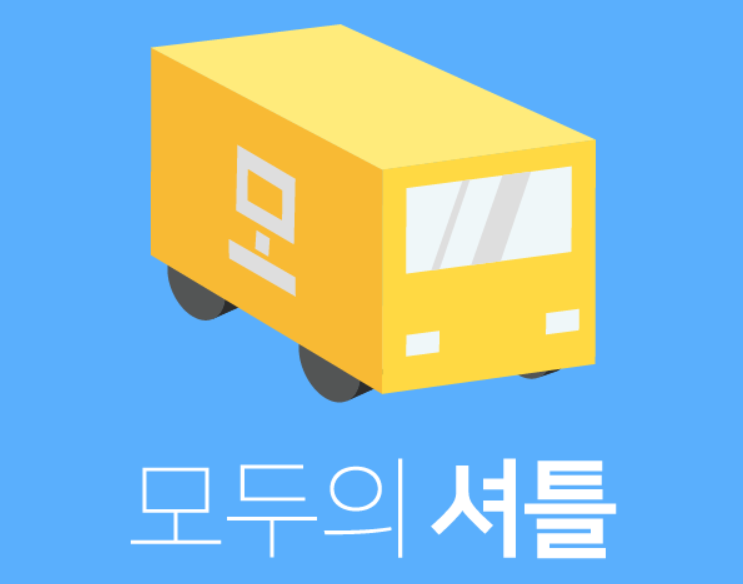 Korean mobility startup Modoo Shuttle operates commuter buses for people in areas where public transportation systems are underdeveloped. Modoo Shuttle connects rental bus operators and drivers through its platform. Their platform also recommends the best shuttle routes when commuting to work. All the user has to do is input their home and work address into their platform. If their service does not go to a particular area just input your requests. The more requests Modoo Shuttle gets the faster their service will come to your area. Furthermore, they also offer services for private events.
Todo Works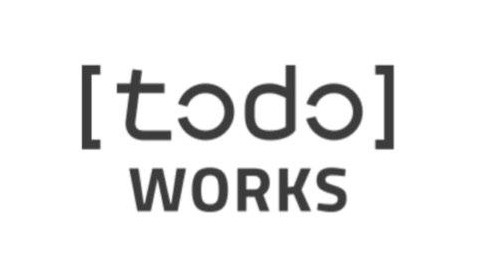 Korean mobility startup Todo Works solves problems wheelchair users face every single day. They are a tech-based total solutions company for people with reduced mobility. Therefore, they are a hardware supplier, service provider, and social impact creator. 100 people around the world need wheelchairs. Todo Works turns manual wheelchairs into electric wheelchairs (Todo-drive). They can even be controlled via your smartphone. Therefore, it is not only an electric kit for users who push wheelchairs manually, but Todo-drive is also the first solution for the disabled using IT technologies. To get Todo-drive, just fill out their order page, speak with a representative, make a reservation for installation, and make the payment after the installation is complete.
Nine2One

Korean mobility startup Nine2One is the operator of the e-bike sharing service Elecle. They got an investment from SOCAR and will look to launch Elecle in Seoul this year. They started with 350 e-bikes then expanded that number to 2,000 by the end of 2019. Therefore look for an alternative to the Seoul Bike as well as E-Scooters in Seoul for many years to come. Their main competitor could be Kakao's own e-bike sharing service called Kakoa T.
CID Auto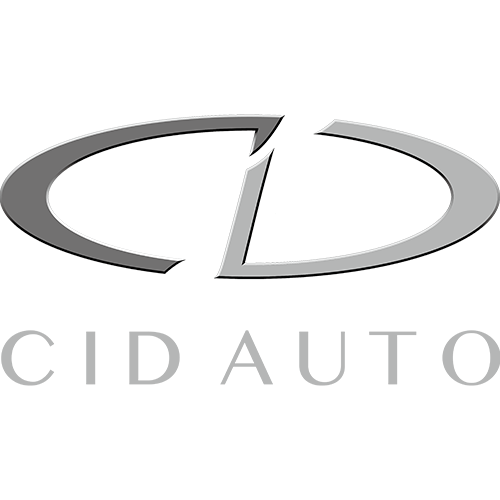 Korean mobility startup CID Auto provides a buy and sell video commerce platform for used cars powered by AI technology. Users just take a picture and video of the used car they want to sell. Therefore, once uploaded to CID Auto, additional information will be added automatically to give prospective buyers a better buying experience.
---
John is the Founder of Seoulz. He has covered the startup, tech & blockchain scene for over 7 years and has written over 700 articles regarding the Korean startup ecosystem. John is also a Web Developer and certified AWS Solutions Architect. Email him at john@seoulz.com
All author posts