Mobility startups are rising all across the globe and it is no different in South Korea. For example, ride-hailing, car sharing, bike sharing, and even electric scooters have allowed people living inside busy cities to rethink their transportation decisions. Seoul is such a technology-driven city that it is no wonder that there are many Korean mobility startups that offer alternative solutions to going from place to place. Moreover, the future of transportation will be about connectivity and the ability to share. There will also be a heavy focus on the use of electricity and the incorporation of autonomous technology.
Therefore, technology and data analytics, an increase in app usage, and ease of payment have significantly transformed the mobility services industry in recent years. In addition, it is expected to continue driving the growth of app-based ride-hailing penetration in South Korea, as well as other mobility services.
The ZER01NE Fund No.2
Hyundai Motor Group, KIA, Shinhan Bank, and KDB Bank have created a fund called ZER01NE Fund No.2 which will invest close to $70 million in mobility and AI startups that can make synergy with Hyundai Motor Group. ZER01NE is the open innovation program operated by Hyundai Motor Group and was launched back in 2018. The first ZER01NE fund invested in 19 startups from 2018-2020 for a total amount of $33 million. Many of the startups are listed on this list below.
Transportation in Korea
Transportation plays an important role for many people living in Seoul. For example, Koreans can take the subway or bus, hail a cab, or even ride the Seoul city bike. In addition, recent technological advances have enabled Seoul to become more connected, convenient, and most of all, shared. However, regulations and protests from Korean taxi companies and unions have slowed the process for many mobility startups in Korea. In addition, regulations also prohibit VC investments in FinTech, real-estate, accommodation, and restaurant industries in South Korea.
There is growing optimism that the Korean government will limit regulations and move towards innovation. We made a separate article on mobility AI startups in Korea so make sure to check that out as well.
The rankings were comprised by the Seoulz staff and are based on 4 factors:
Funding
Market Opportunity
The innovation of service or product
Growth Potential/Scalability
Here is our list of the top 10 mobility startups in Korea
1. Kakao Mobility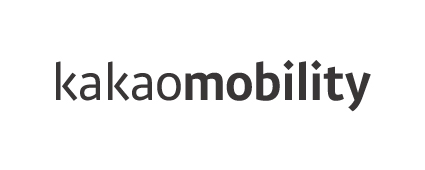 Kakao Mobility is the top startup in the mobility industry in Korea. It is hard to call them a startup since they are backed by Kakao. They spun off from Kakao in 2017 as Kakao Mobility.  Kakao Mobility is now the largest MaaS platform in South Korea and has close to 30 million registered users. They are headquartered in Pangyo and has over 500 employees. Kakao Mobility offers a wide range of mobility services through its Kakao T mobile app platform. This includes taxi-hailing, designated driver, electric bike hire, parking, and navigation.  The company is also developing its autonomous driving technology.
They have gotten a $200 million investment from Carlye Group, a $50 million investment from Google, and an additional $55 million from GS Retail. This brings its total raised to $940 million which has increased the value of the company to over $4.2 billion.
Kakao Mobility Acquires Taxi Company in Gangnam
Kakao Mobility signed a contract to acquire a taxi company located in the Gangnam area. The taxi company has over 200 employees and 90 taxi-driving licenses. Therefore, this move is a clear sign that Kakao Mobility wants to have mutual growth between ride-sharing platform operators and taxi companies.
"We signed this contract in a bid to conduct a test trial to see the effects of integrating IT and platform technologies with taxies," said a Kakao Mobility official.
2. TADA

Korean mobility startup Tada is a van-hailing service that is operated by VCNC and recently acquired by SOCAR. Tada quickly became popular in Korea as it reached over 200,000 downloads in just two months. 160,000 users were repeating customers. While Tada is about 15-20% more expensive than a taxi, they are praised for their service and the fact that they do not refuse any passengers. In addition, they also offer mid-sized taxis under the name Tada Light. To use Tada, simply download the app and input your destination. A van or Taxi (Tada Light) will arrive equipped with WiFi and mobile phone chargers.
VCNC has started to hire taxi drivers and will soon apply for a regulatory sandbox review for their GPS-based app metering system. The App metering system is a taxi fare charging terminal that is able to calculate the time and distance based on GPS data.
3. BlueWing Motors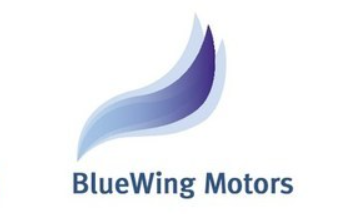 Korean green mobility startup BlueWing Motors converts two-wheelers into EVs by installing traditional two-wheelers with a special controller. In addition, a GPS tracker is used for measuring and tracking carbon footprints. They are aggressively taking part in electric bike conversion projects in Southeast Asia.
4. Buxi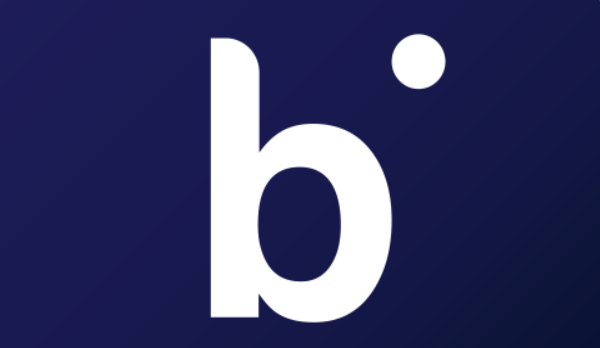 Korean mobility startup Buxi is an airport ridesharing service that ensures that travelers to Seoul will arrive and depart easily. When you land at Incheon International Airport you have only a couple of options. You can either have someone pick you up, take the subway, take the bus, or take a taxi. Now there is another option. Buxi passengers can input their desired pick-up location and time through the Buxi app which will then group them with other passengers. An average ride from Incheon to Seoul is around $20.
Their service transports people who are going in the same direction. Therefore by using Buxi, passengers will not lose much time. Buxi is great for family members visiting Seoul or coworkers coming to Seoul on a business trip. Up to five people can ride in one van.
Korean Logistics Firm Cariskukbo Acquires 37.55% Stake in Buxi
Buxi took steps to expand into the logistics industry with an investment from logistics firm Cariskukbo. Cariskukbo will now have a 37.55% stake in Buxi. They will work together to drive innovation in supply chain logistics. Cariskukbo will look to use Buxi's technology to develop an algorithm system that is able to calculate the best route possible based on real-time traffic data. Moreover, their goal is to work on boosting operational efficiency by saving time and costs. Buxi's focus for 2021 will be to invest in big data and AI to be at the forefront of the mobility-as-a-service market.
5. PUMP – Xingxing
Korean mobility startup PUMP is the operator of Xingxing, an e-scooter sharing service. It first launched in the Gangnam district and now has over 8,000 e-scooters and 50,000 weekly riders. For their part in fighting COVID-19, Xingxing sprays ethanol on all parts of the e-scooter, especially the handles every time they change its batteries.
PUMP has raised $5.2 million for its Series A round.
6. Kornatus (Banbantaxi)

Korean mobility startup Kornatus is a taxi-sharing service that offers riders an opportunity to split their fares. Kornatus already got a regulatory exemption from the Korean government as part of its regulatory sandbox program. The sandbox program allows for the development of new technologies or innovative services. Now taxi commuters in Seoul can share their taxi rides and split the costs. Therefore, the startup can now operate its taxi-sharing service in some parts of Seoul. In addition, they will only operate during peak night hours between 10 p.m. and 4 a.m.
Users can download the Kornatus app called Banbantaxi and hail a cab by paying 4,000 won (6,000 won after midnight). However, if two customers are within 1 kilometer of each other, the taxi will make a slight change to its original route to pick up the additional passenger. In addition, the app will accept payments only through preregistered cards. The riders can then split the fare.
So far Kornatus has gotten $4 million in funding from SparkLab Ventures, BonAngels Venture Partners, SK Gas, and Seoul Business Agency just to name a few.
7. SWING Mobility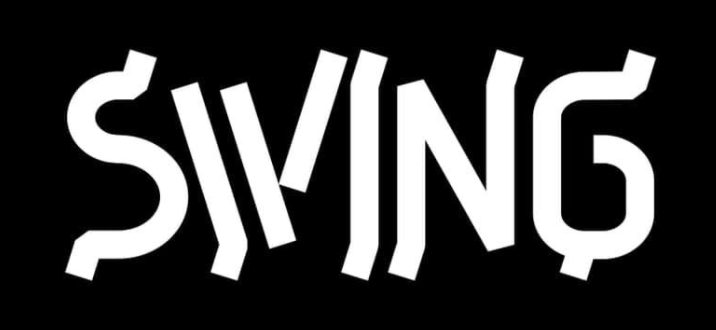 SWING Mobility is considered the leading last-mile mobility service provider in South Korea. They have already deployed over 28,000 e-scooters in South Korea as their service is now in more than 70 cities. All users have to do is download the SWING app and scan the QR code located on the e-scooter to ride it. They also created DAYRIDGE which offers an e-scooter and e-bike sharing service for delivery riders. For 2022, SWING mobility will focus on the Japanese market.
8. Olulo – Kickgoing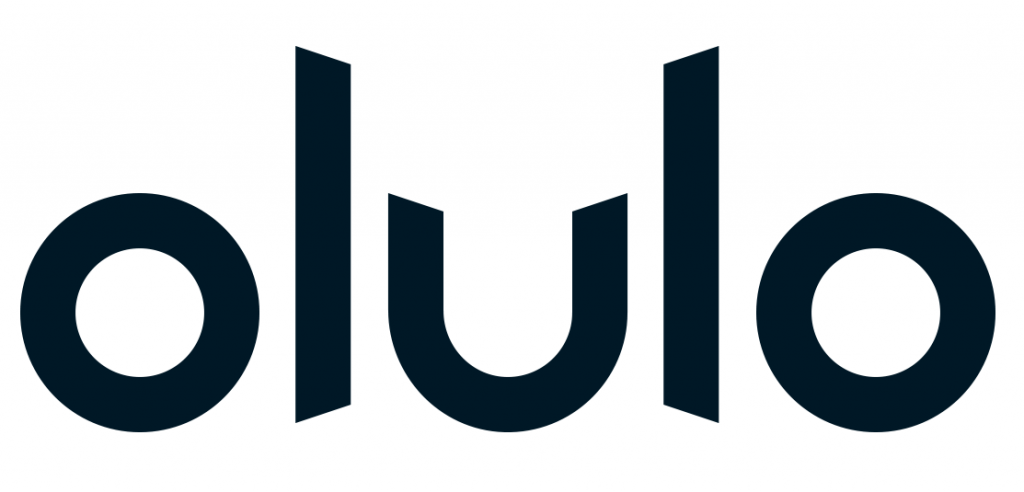 Korean mobility startup Olulo is the operator of the e-scooter sharing service Kickgoing. Users can download the Kickgoing app and create an account by inputting their phone numbers and credit card information. Furthermore, Kickgoing has over 600,000 users and operates over 8,000 e-scooters in Seoul.  However, in order to access the e-scooter, users will need to have a Korean driver's license.
Once users download the app, there will be a QR code located near the handle of the scooter. A 5-minute ride costs 1,000 won. An additional minute costs 100 won. Furthermore, they got an investment of $2.5 million from Hyundai Motor Company and Magna Investment.
At night the company picks up the scooters for recharging, replacement, and relocation.
Partnership with SparkPlus
SparkPlus will cooperate with Olulo to provide a service that allows its tenants and visitors to transport in an economical and convenient manner. Therefore, together they will launch "Kickgoing Business" which will allow SparkPlus tenants to use the startup's scooter at a discounted price.
9. Modoo Shuttle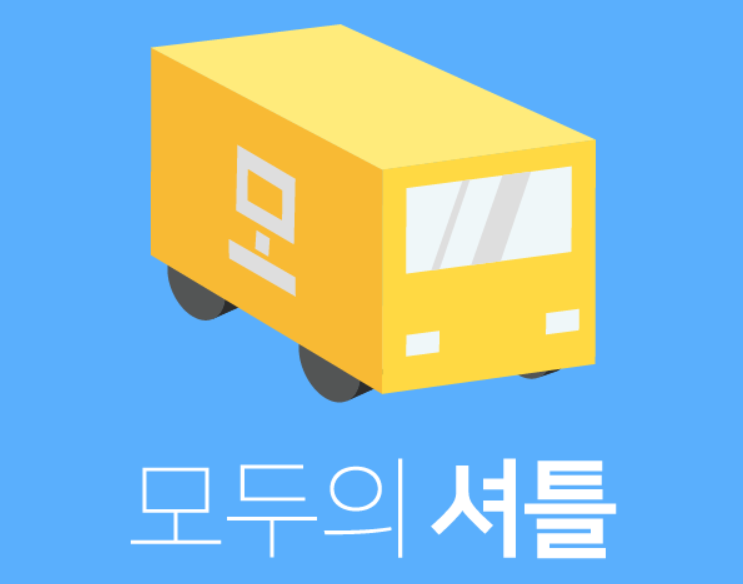 Korean mobility startup Modoo Shuttle operates commuter buses for people in areas where public transportation systems are underdeveloped. Modoo Shuttle connects rental bus operators and drivers through its platform. Their platform also recommends the best shuttle routes when commuting to work. If their service does not go to a particular area just input your requests. The more requests Modoo Shuttle gets the faster their service will come to your area. Furthermore, they also offer services for private events.
10. Todo Works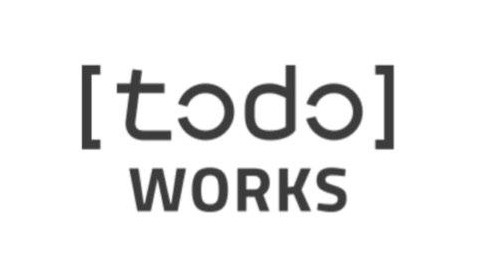 Korean mobility startup Todo Works solves problems wheelchair users face every single day. They are a tech-based total solutions company for people with reduced mobility. Therefore, they are a hardware supplier, service provider, and social impact creator. 100 people around the world need wheelchairs. Todo Works turns manual wheelchairs into electric wheelchairs (Todo-drive). Therefore, it is not only an electric kit for users who push wheelchairs manually, but Todo-drive is also the first solution for the disabled using IT technologies. To get Todo-drive, just fill out their order page, speak with a representative, make a reservation for installation, and make the payment after the installation is complete.
---
John is the Co-Founder of Seoulz. He has covered the startup, tech & blockchain scene for over 7 years and has written over 700 articles regarding the Korean startup ecosystem. Using Google SEO, he has brought global attention to Korea's tech scene. Email him at john@seoulz.com
All author posts