Koreans love gadgets. Korea's high-speed internet service allows users to download a 2-hour movie in just 2 minutes. This is due to South Korea's support of many of Korea's top telecommunications companies like SK and KT. They made faster internet a priority in South Korea. This allows for IoT to gain ground in Seoul. The demand for connected device technology increases year after year. Korea has a number of emerging and innovative IoT startups. These Korean IoT startups are taking a unique approach to solving challenging problems.
The interconnectivity between the digital world and the real world is greater than ever. IoT is one of the main factors fueling innovation in our daily lives.
The rankings were comprised by the Seoulz staff and are based on 4 factors:
Funding
Market Opportunity
The innovation of service or product
Growth Potential/Scalability
Here are the top 10 IoT Startups in Korea that are paving the way for IoT innovation
1. n.thing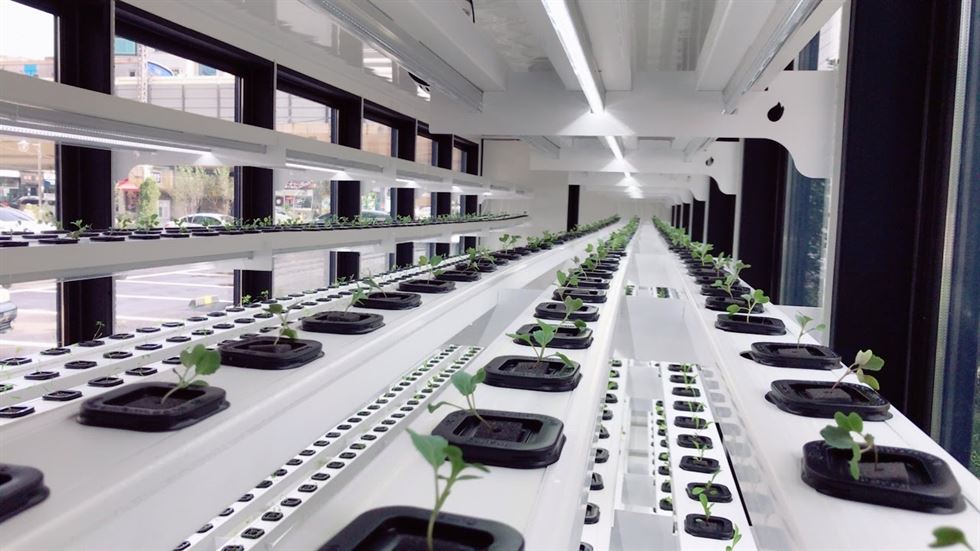 Korean agriculture IoT startup n.thing are the creators of Planty Cube. It is a vertical farm that cultivates vegetables in a fully controlled environment. Planty Cube allows users to start a vertical farming business that takes up less space. To expand, all the user has to do is add more cubes as needed. Therefore they can grow gradually along with their business. It is shaped like a shipping container. Seeds are sown through their smart seed capsules. Furthermore, a computerized system controls the environment, therefore it does not require much human attention. It is equipped with LED lights (photosynthesis) and internet-connected sensors.
The computer within Planty Cube controls the temperature, humidity, and protects against pests through a sealed environment. All the data collected by Planty Cube is logged into a database called CUBE Cloud. Therefore it can easily manage the farm for you. This is perfect for restaurants, hotels, schools, and even companies that want a steady supply of fresh vegetables. Furthermore, n.thing's Planty Cube was a winner of the CES 2020 best of Innovation Award.
Over $16 Million in funding to date
For their Series A round, n.thing has been able to raise $2.1 million from Naver affiliated VC firm SpringCamp. For their Series B round, they raised an additional $10 million from EUGENE Investment & Securities, TBT, E-Mart, Woowa Bros, and Samsung Venture Investment. This puts their total funding to around $16 million to date. Their focus moving forward will be to expand into global markets such as the US and Southeast Asian markets. 
"Today's Indoor farming focuses on efficiency and profitability, but in the end, I think cleaner, safer, fresher, and diverse crops should be raised in a way that is less burdensome to the environment. So we think that farmers in the future should be Food Contents Creators that will grow more diverse crops in a safer, cleaner, and more delicious way and Indoor Farm will be creatin a studio for those content creators," said the CEO of n.thing, Leo Kim.
2. Linkflow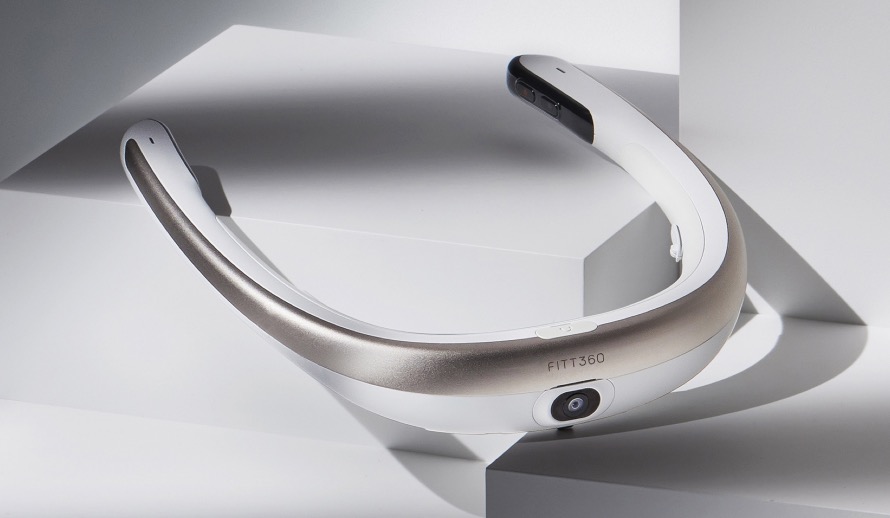 Linkflow is a Samsung C-Lab spin-off and the creators of the first-ever 360 degrees Neckband Wearable Camera. Their product "FITT360" is expanding the camera market with its ability to capture and share moments in 360 degrees. It was selected as a CES 2018 Innovation Award Honoree in the Digital Imaging & Photography category. Linkflow got a lot of attention from security companies who were intrigued by the ability of FITT360 to record in 360 degrees. In addition, it has raised over $400,000 on Kickstarter. Their goal for 2020 is to target the global market. They plan to sell both the FITT360 and NEXX360 to China's G Cube. The combined contract for these two products alone was over $20 million.
Real-Time Video Conference using Linkflow Devices
Linkflow was able to showcase the NEXX360 and FITT360 to demonstrate real-time video conferences using the devices. FITT360 is able to not only record in 360 degrees at 4K resolution. It also supports 5G communication. The IoT startup was has gotten over $10 million in funding to date from Samsung Ventures and Lotte Accelerator just to name a few.
"People only ever get to see what is in front of their eyes. But seeing the scene from all directions is a totally new experience. It records the sky and the clouds in it. It captures all the little moments you may have missed," said the CEO of Linkflow, Yong-guk Kim.
3. Olive Healthcare Inc. (Bello)
Korean IoT startup Olive Healthcare Inc. is the maker of a portable scanner called Bello. Bello uses infrared spectroscopy to measure belly fat. Abdominal fat is one of the key markers for a variety of diseases. A kind of infrared light is shined into the abdomen. Then Bello calculates the amount of light that gets absorbed. These measurements are analyzed by AI algorithms to measure abdominal fat density. The density reading will appear after just three seconds. Bello received FDA approval to sell the device in the United States.
Their target market is people who care about strict body-fat monitoring. These people could be bodybuilders and those suffering from obesity, diabetes, and hypertension. Therefore, they will look to sell directly to customers via Amazon in 2020. The device plus the app will cost $249. In addition, their focus for 2020 will be to seek partnerships with insurance companies, fitness professionals, and companies looking for employee wellness programs.
Olive Healthcare Inc. has already gotten over $4 million in funding from Korea Investment Partners and Partners Investment.
"The next generation of digital healthcare is all about providing reliable data on a health marker and to encourage people to adopt healthier habits and routines. In this respect, we hope to become a leading company on a global scale," said CEO of Olive Healthcare, Han Sung-ho.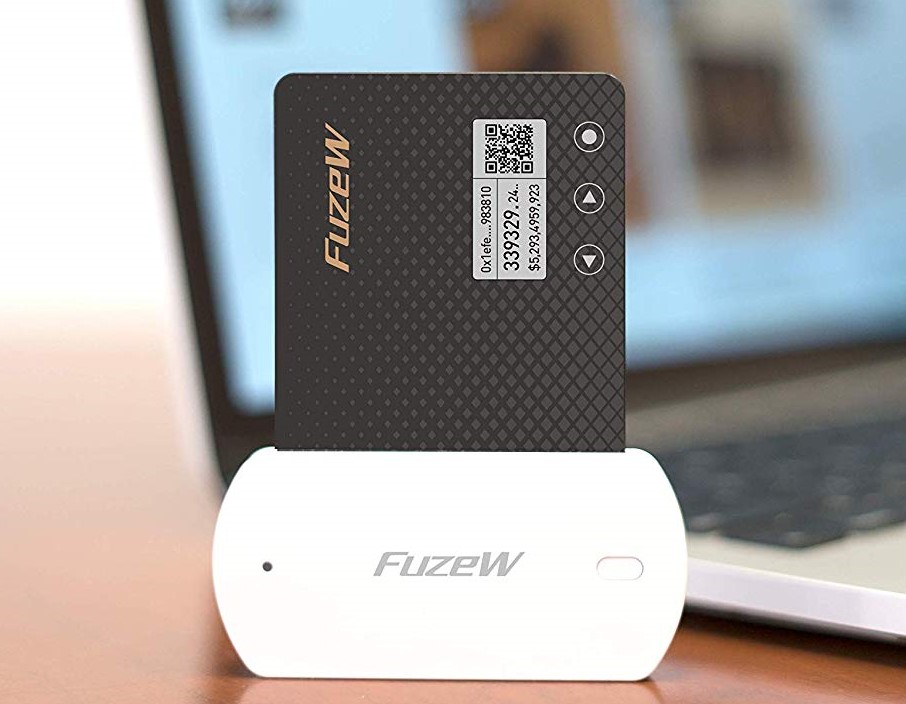 Korean IoT startup BrilliantTS is the creator of a smart multi-ecard called Fuze Card. Fuze Card allows users to select and pay for each payment of 30 or more cards. This includes credit cards, check cards, and membership cards. It was able to raise over $2.3 million on Indiegogo. They have since expanded into the cryptocurrency industry by creating a cryptocurrency hardware wallet called FuzeW. It can store more than 1,000 cryptocurrencies including Bitcoin, Ethereum, XRP, BitcoinCash, and Litecoin. What separates FuzeW from other hardware crypto wallets is that it has adopted multiple security layers. These include FIPS and EAL-5 certified SE, fingerprint recognition module, and OTP authentication.
FuzeW can support more than 30 cryptocurrencies and can generate more than 30 address accounts per device. In addition, it also has a digital signature functionality through Bluetooth.
5. Perfitt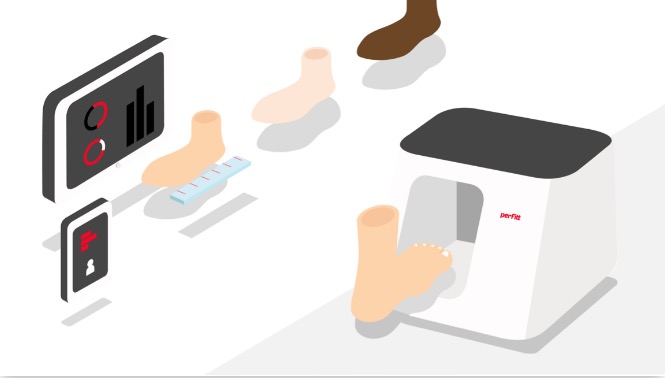 Perfitt is a device that measures your shoe size using the Perfitt R analyzer. Their machine-learning algorithm called Perfitt AI matches the user's feet measurements to the millimeter. By using AI machine learning technology based on data on 140,000 shoe sizes and 20,000 shoes, Perfitt is able to give customers the best shoe size recommendation. Therefore Perfitt R will have a complete profile of the user's foot size to match with their internal database. Therefore both the customer and the store save time and energy.
Customers simply place their feet on top of a paper kit sent by Perfitt. They then take a picture using the Perfitt app which is able to measure the foot's length, width, height, and ball of the foot. Over 90% of the users are satisfied with their shoe size recommendation by Perfitt AI. There are over 40 global shoe brands such as Adidas and New Balance that are on Perfett's platform. Perfitt has registered two patents related to its technology in South Korea and the United States.
They have been able to raise $2.7 million in total funding which they will use to expand into the global market.
6. Brunt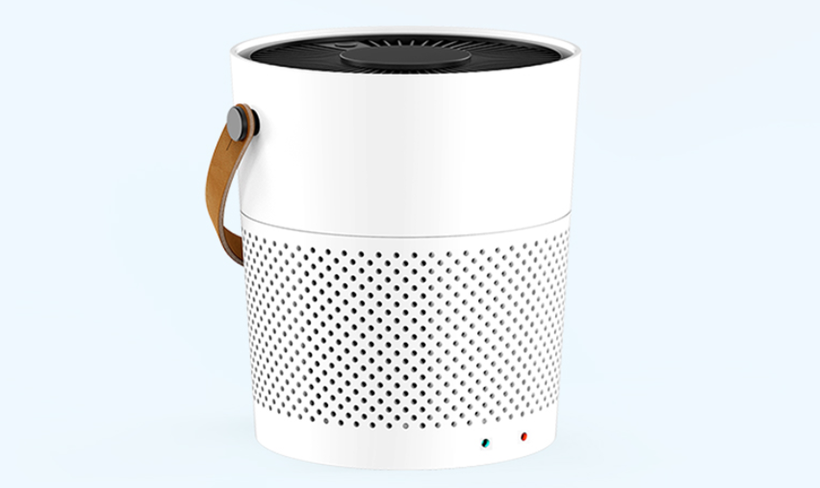 Korean IoT startup Brunt develops IoT smart home software and hardware. Some of their key products are electric outlets, air purifiers, automatic window blinds, and a mobile app that controls all devices. The Brunt Airjet which is a uniquely designed air purifier, uses a high-quality HEPA13 Filter that can remove 99.95% of micro-particles in the air.  In addition, the future is bright for Brunt as the smart home industry is on the rise and the demands for these products will continue to accelerate.
Brunt got over $1.3 million in seed funding from Naver and Kakao Ventures. Their plans for 2021 will be to raise consumer awareness and expand outside of Korea.
7. Bagel Labs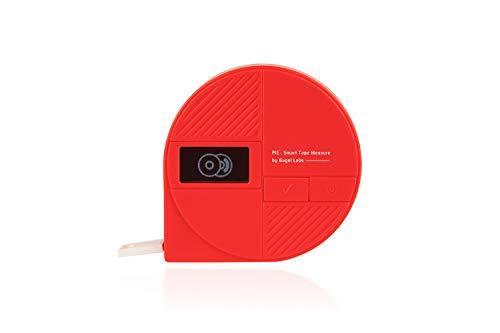 Korean IoT Startup Bagel Labs is the creator of PIE a smart tape measure. PIE is used to measure a person's body size and then transfer that data to its smartphone app. They can track and analyze changes to their body for fitness and health purposes. PIE launched on Kickstarter at a price of $39 and within a day they were able to hit their goal of $30,000.
Their first product Bagel which was a digital tape measure was a huge hit globally. It raised $1.35 million on Kickstarter to over 100 countries. The hope of PIE is that body measurements will be prized data in the future. Therefore, there is a lot of potential to partner with the fashion industry as well as the e-commerce industry as more people shop online and need data to improve customer satisfaction.
The data collected will be used by Bagel Labs to create a new platform to provide body measurement services for customers.
"Our goal is to innovate the way we measure size," said CEO of Bagel Labs, Park Soo-Hong."
8. GLAMOS (CoreDAR)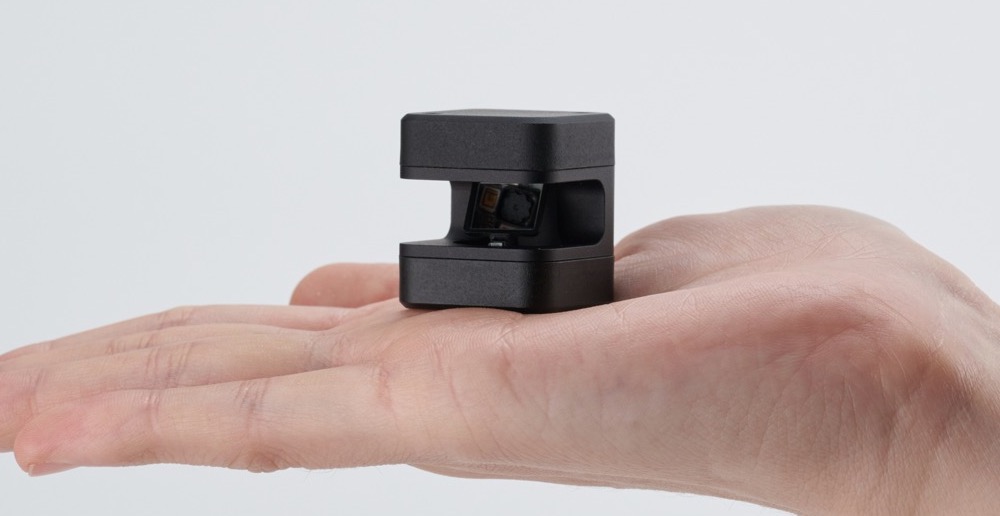 Korean startup CoreDAR created GLAMOS, a tiny lidar sensor that lets users control their TV, laptop, or projector using gestures. Therefore users can create a virtual touchscreen anywhere they want. Users will be able to effortlessly cycle through presentations by waving through the air. It works by creating a motion-sensing field by rapidly firing a laser at a constantly rotating mirror. The device has the ability to detect at a rate of 40 times per second. Therefore users no longer need a mouse or a cursor to click and scroll. GLAMOS has been able to raise over $350,000 on crowdfunding platforms to date.
9. WellsCare
Korean IoT startup WellsCare manufactures and sells home smart healthcare devices. Their main product is the IASO which is a wrist-sized, cold laser device that helps with pain relief. Think of IASO as a stylish, comfortable, and safe home-care laser pain therapist. It uses Low-Level Laser Therapy (LLLT) which is a type of light therapy technology, that is safe and has a number of verified pain-relieving effects. In addition, it provides a customized healthcare service that connects with their smartphone app.
WellsCare was able to raise their series A from the Credit Guarantee Fund. The investment will go towards clinical research at Korea's top university hospitals. They will also look to expand into the global market and partner with pain-related cream and sports marketing companies.
10. Lumir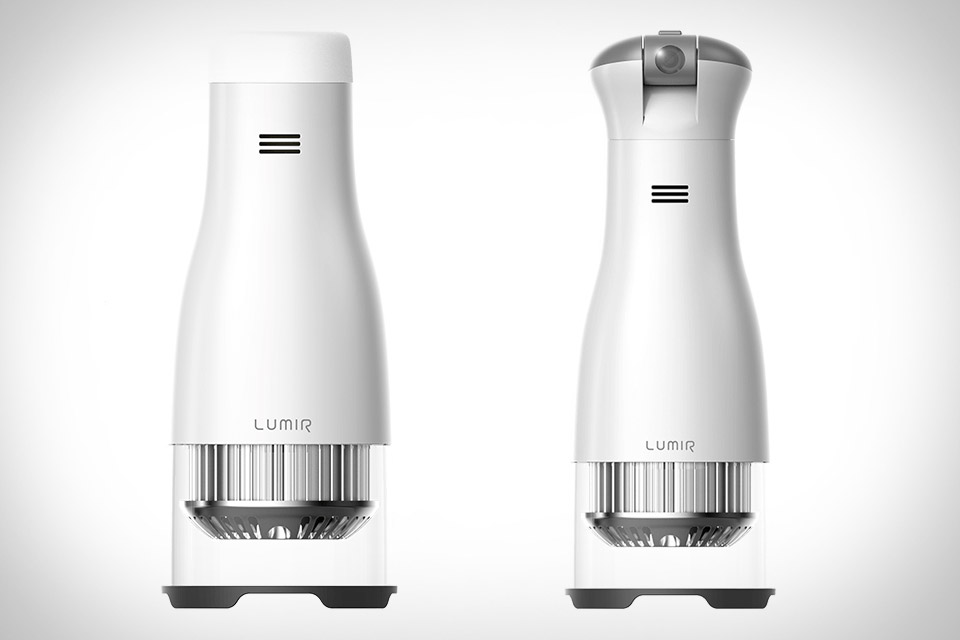 Korean IoT startup Lumir is the maker of a candle-powered light-emitting diode lamp called Lumir C. They were a hit on Kickstarter back in 2016. Through Kickstarter, they were able to raise a little over $130,000 from 1,000 backers from over 50 countries. The Lumir C ($80) is a LED lamp powered by a candle, without any external power supply.
Soon Lumir was able to come out with Lumir K ($20) which was much cheaper and efficient. Unlike Lumir C, Lumir K uses affordable cooking oil. Therefore, Lumir K would allow people in underdeveloped countries to have this device. It can be almost 100 times brighter than a traditional candle. It only consumes 5ml of oil per hour. They also have the Lumir S ($70) which is a glass table lamp powered by a USB or regular power source. Furthermore, check out their design bulbs Lumir B and Lumir 4E.
Winner of the James Dyson Award
They received over $275,000 in seed money and were a part of KOICA's startup acceleration program CTS. Furthermore, Lumir was the winner of the James Dyson Award and has also won many design awards for its innovation and sustainability. The Lumir series could improve the lives of tens of millions of people around the world that are living without electricity. Currently, Lumir is working with many organizations to bring light to countries like Indonesia, Cambodia, Laos, and Brunei just to name a few.
"We are producing in both Korea and China, working with local partners. In the future, we would like to build the Lumir K product in Indonesia, as that will help reach the market easier and faster while creating more jobs in the area," said CEO of Lumir, Park Je-hwan.
HONORABLE MENTION
Welt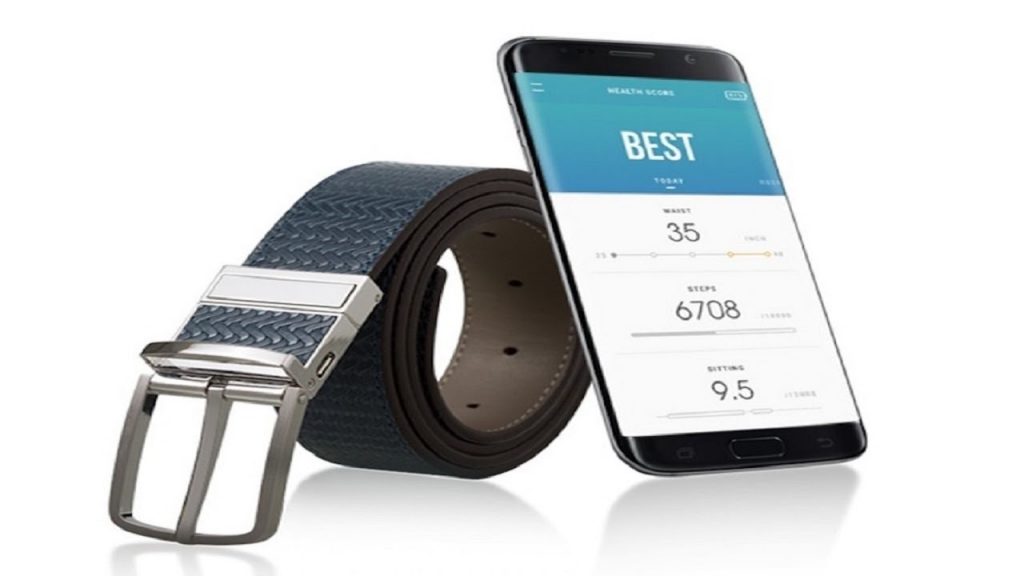 Korean IoT Startup Welt is the creator of WELT a wellness belt that has sensors and an accelerometer embedded in the buckle. Therefore, WELT can track the wearer's waist circumference, posture, and movement. In addition, it will let you know when your posture needs improvement by alerting you via your smartphone. They were able to raise over $72,000 on Kickstarter and have gotten seed funding from Samsung Ventures and Born2Global.
It has won awards from the Korean Medical Academic Association. Their target is office workers that care about their health. Furthermore, they are also working on software algorithms that can help the elderly with fall detection and prevention. In addition, WELT has a 20-day battery life and comes in burgundy, light brown, beige, black, and blue. It has a starting price of $69 and is available to buy in Korea, Japan, and the United States.
"Welt takes the health tech industry to an entirely new level with its customized plans for fitness goals," said CEO of Welt, Sean Kang.
10Minds (Motion Pillow)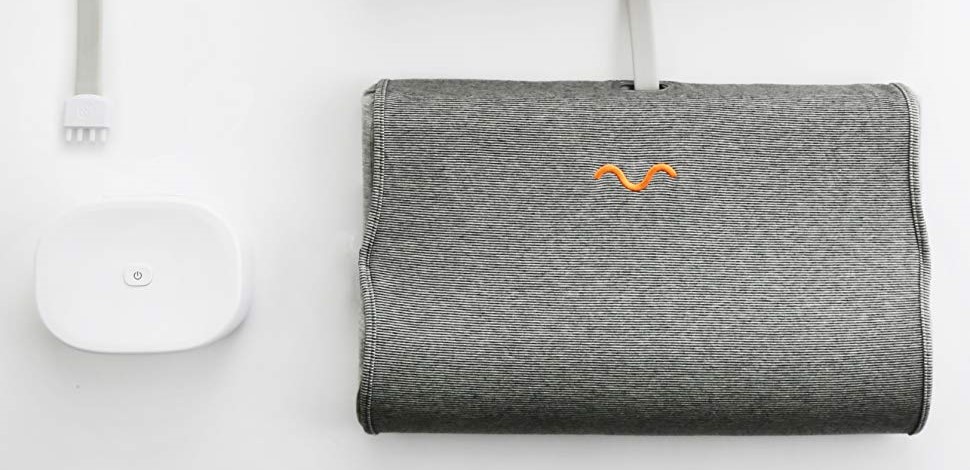 Korean IoT startup 10Minds is the creator of a smart pillow called The Motion Pillow. The Solution Box which comes with The Motion Pillow detects, records, and analyzes snoring patterns. Therefore, based on the data the airbag pillow inflates or deflates to create a sleeping posture for better breathing.
Users can also monitor their data on sleeping patterns and trends daily, weekly, and monthly. In addition, 10Minds also came out with an eye massager called Breo. It brings relief to eye fatigue, stress, puffiness, and other ailments that hurt eye performance. It comes with built-in music and can heat up to 107 degrees Fahrenheit. One treatment lasts just 15 minutes.
Bloomengine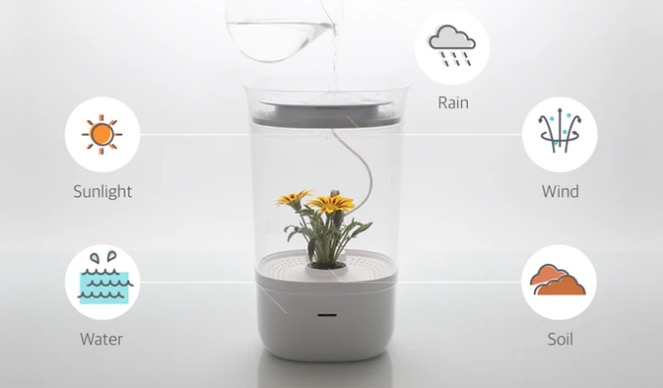 Bloomengine has created an indoor gardening smart pot for people who live in big cities. It offers many functions including flower cultivation. In addition, it is connected to your smartphone which guides the user through the growing process. Users put a peat pellet in some water and this causes it to expand. Then it is placed into the growing chamber. A seed is planted, then the chamber automates much of the process from that point forward.
The chamber provides the right amount of light, water, and aeration. Furthermore, the device has a built-in LED, water pump, and a small fan for flower cultivation. The Bloomengine app will notify users if anything in the system has gone wrong. Small plants that work the best include rose periwinkle, gazanias, and boxwood basil.
The Bloomengine retails for $140 and they have already raised over $60,000 on crowdfunding sites to date.
8Cups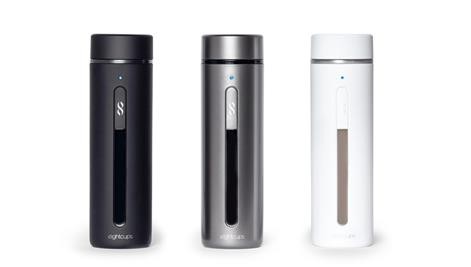 Korean IoT startup 8Cups is a smart bottle that keeps track of your water intake. It also sends reminders to when to drink and stores the data in a smartphone app. In addition, it is dishwasher safe. You can also simply turn the bottle upside down for 3 seconds and it will go to dish wash mode. It takes 3 hours to charge and can last for 3-4 days. Furthermore, drinking plenty of water can help to lose weight as well as earn money. Yes, you heard that right. 8Cups offers a program that allows users to earn up to 200 won a day.
Their focus for 2021 will be to work on improving the smart bottle to count calories as well as caffeine and sugar intake.

Korean IoT Startup Neopop created a smart LED collar for pets called Pet Band. They recently came out with Smart Pet Band 2.0 which has a beacon that will trigger an alarm when their pet is too far away (5-10m). Furthermore, it comes with an app that allows the users to easily enter and edit the information they want. The Pet Band comes with a rechargeable battery which can last up to 18 hours. Therefore, the collar is perfect for those that take their pets outside for walks.
LiBEST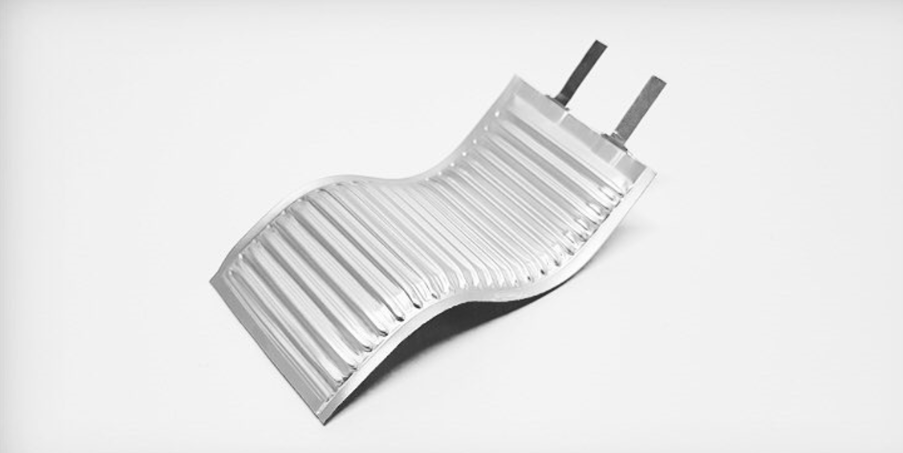 Korean IoT Startup LiBEST is the creator of a smartwatch accessory called Artenix Band which has a built-in flexible lithium-ion battery. The Artenix Band comes with a normal strap and a charging band.  It can charge the Apple Watch and other smartwatches through a wireless connection. Furthermore, It can extend the battery life for up to 16 hours. Bands come in red, blue, black, or brown. It is compatible with Apple Watch Series 1, 2, 3, and 4. In addition, the flexible battery is compatible with other wearables such as fitness trackers, AR/VR glasses, wireless headphones, etc.
---
John is the Founder of Seoulz. He has covered the startup, tech & blockchain scene for over 7 years and has written over 700 articles regarding the Korean startup ecosystem. John is also a Web Developer and certified AWS Solutions Architect. Email him at john@seoulz.com
All author posts