The hottest industry for the last few years has been the Korean beauty and skincare industry. South Korea has been the trendsetter in makeup and skincare in Asia. However, they have gotten a lot of attention from the west as well. Korean beauty startups have found great success in Korea and many have been able to go global. So what makes Korean beauty so special? Young girls and even boys in Korea learn the proper techniques in regard to skin care such as moisturizing, exfoliating, and using SPF. Since skincare shops are all around Seoul, Koreans approach skincare differently than most countries. Therefore Korean consumers are well educated and focus more on products that help with the root causes of skin problems.
Korean beauty startups are looking to bring a lot of innovation into their beauty products. Their focus is not just on affordability but effectiveness as well. Therefore they put a lot of time into research and development, as well as acquiring the best ingredients. Lastly, they focus on branding and making sure the packaging is attractive to buyers. Since Korean beauty startups have a lot of competition, they need to great the consumer's attention right off the bat.
Korean Beauty Becoming Popular in the US
Korean beauty exports were at $60 million in 2012, however, in 2019 it was over $6 billion. There were many Korean beauty importers in the US like Peach & Lily and Soko Glam which showcased Korean beauty to the states. Many Korean beauty startups were able to show the 10-step skincare routine which involved serums and essences. Soon Amazon started to pick up the Korean beauty trend and has been the main driver of Korean beauty brand sales in the US.
Which Beauty Startup Will Become the Next AmorePacific?
The most successful Korean beauty startup so far has been Amorepacific which has over $5.5 billion in global sales and sells six brands in the United States. They were recently added to the FORBES' annual list of the World's Most Innovative Companies. The company was launched back in 1997 and now is the world's 14th largest cosmetics company and has over 30 brands under its portfolio.
So which Korean beauty startup will become the next Amorepacific? Who will become the next generation of Korean cosmetic conglomerates? We will leave Peach & Lily and Soko Glam off the list as they were technically launched in the US (New York). Here are the top 10 Hottest Korean Beauty Startups to watch in 2020.
The rankings were comprised by the Seoulz staff and are based on 4 factors:
Funding
Market Opportunity
The innovation of service or product
Growth Potential/Scalability
Beauty Startups in Korea – Best of 2020
1. MBX (MEMEBOX)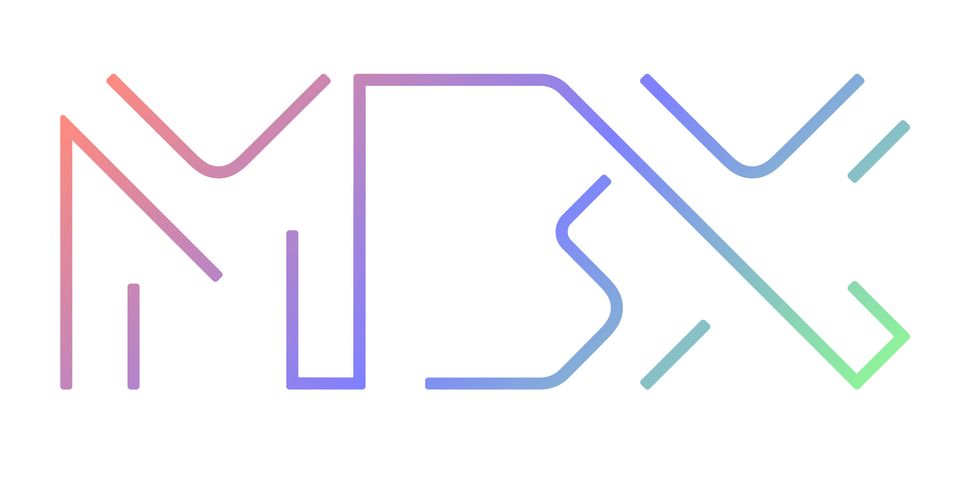 Korean beauty startup Memebox which is recently rebranded as MBX is one of the most successful Korean beauty startups to date. Their focus has now been on the United States and their e-commerce platform. They are alumni of Y-Combinator the top startup accelerator in the world. They are known for their short development cycle due to their massive database on skin types, trends, and preferences from their 5 million monthly active users. Memebox became a household name in Korea due to its focus on targeting beauty influencers. They are in collaboration with Hye-Min Park (Pony), she is Korea's top beauty vlogger.
Memebox started out in 2012 as a subscription box service for Korean beauty products. A few years later they branched out into the United States and were one of the first stores that sold Korean beauty products to American consumers. Their focus has been on community building since then, as well as transitioning from a subscription-based service to an e-commerce business. The company has since transformed itself into a mobile e-commerce platform that sells around 170,000 cosmetics and beauty products. Now more than 50% of their revenue comes from outside of Korea. In addition, Memebox which is now referred to as MBX has partnered with Sephora and Johnson & Johnson. Some of their in-house product lines include Kaja, Nooni, Pony Effect, I'M MEME, I Dew Care, and Shine Easy Glam.
Innovative K-Beauty Brand Incubator
MBX has been able to get around $200 million in funding so far. Their focus for 2020 will be to build the next generation of personal care brands by leveraging Korean technology across beauty sectors. They will continue to focus on innovation and R&D as they look to expand globally. This will be done through their K-Beauty brand incubator which specializes in the latest trends and driving innovation in the K-beauty industry. They will continue to build unique brands that serve niche consumer bases.
"MBX today is the evolution of our company's approach to personalization through data into the development of unique brands that target niche groups," said CEO of Memebox, Hyungseok Dino Ha.
2.  L&P Cosmetic (MediHeal)
Korean Beauty Startup MediHeal has become a household name due to its partnership with global K-pop group BTS. Global K-pop superstar group BTS will provide the new faces behind the Mediheal line of moisturizing masks from L&P Cosmetic. They have been collaborating with BTS since 2017 on their face masks which feature BTS singers. Before they landed BTS, they have Korean movie star Hyun Bin as their spokesperson. Currently, MediHeal is one of South Korea's leading sheet mask brands. They have sold over 1.7 billion sheet masks since late 2017.
Mediheal now sold at Walgreens
Mediheal has taken off in America and it is now being sold on Amazon, Soko Glam, and Walgreens.
"As the K-Beauty phenomenon spread globally, many Korean beauty brands rushed to the US market. We waited until we understood the market enough to offer the right products and chose distribution partners who embraced our core value-making the most cutting edge, effective beauty products accessible to all," said Sunjoo Lee, Mediheal U.S. CEO.
3. Baram International – Dear Dahlia

Korean beauty startup Dear Dahlia is a vegan cosmetic brand. It promotes clean beauty makeup products. They are known for their lipsticks, eye shadows, and blushers. Dear Dahlia is continuing to expand outside of Korea. They have raised $10 million during their Series B round from Quad Asset Management. They have already gotten investment from Amore Pacific Group and ES Investment. In total, they have raised over $24 million to date. Now, Dear Dharlia is valued at $75 million.
4.  B2LiNK

Korean beauty startup B2LiNK works with over 85 cosmetics makers and provides beauty product retailing solutions by cooperating with over 60 different firms abroad. They work with any lesser-known Korean beauty startups and brands to provide them with the right retail platform. Furthermore, they help with marketing strategies for the global market.
They have been able to raise over $24 million to date. B2LiNK now operates branches in the United States, China, Japan, and Vietnam. The company will continue to play a bridging role for Korean skincare and makeup brands to make inroads abroad with its advanced technology and customized consulting services. In addition, they will also expand the scope of its partners beyond K-beauty manufacturers to other indie beauty brands.
"Our job is not just to provide the retail platform but to provide industrywide consulting to help firms market their products abroad," said Lee So-hyung, CEO of B2LiNK.
5. Zakdang (Zamface)

Korean Beauty Startup Zakdang is the creators of Zamface, a mobile app that helps viewers choose a streamer who offers the best beauty tips for the user's skin type, tone, and contours. It is hard to find the right Korean YouTuber or streamer and not many people have the time to watch their videos which could be up to an hour-long. Zamface recommends streamers via their face-matching function. In addition, the app uses AI and facial recognition to find the user the correct match. Once they do the app cuts the streamer's video into sections for easy step-by-step viewing. The app also shows a list of the exact products the streamer is using.
Time Jump Service
The Time Jump service offered on the Zamface app is what makes it special. Users can skip ahead to parts of a beauty YouTube video to find the information they need without having to watch the whole video. Time Jump uses AI technology to analyze a video and mark specific chapters and create the Time Jump options. AI is able to do this by recognizing the movements and objects in each video.
The beauty startup has been able to raise over $5 million to date from Korea Investment Partners, Timewise Investments, and STIC Ventures just to name a few. Their focus for 2020 will be to enter the Southeast Asian market starting with Vietnam and later to Indonesia and Thailand.
"People start learning how to apply makeup at a young age and Zamface is out to help tailor the choices for these newbies," said Yun Jung-ha, Founder of Zakdang.
6. Glow Recipe

Korean beauty startup Glow Recipe is a Korean beauty brand that focuses on sleeping masks. The masks are so popular that they are sold out constantly. Therefore they have gone to creating a waitlist that attracts more than 5,000 people. The most famous product is their watermelon mask which consists of AHAs, watermelon extract, antioxidants, hyaluronic acid, and peony root that hydrates your skin as you sleep. Glow Recipe focuses a lot on its ingredients. Most of their products have a fruit concept from Watermelon to Blueberry to even Pineapple.
"Korean products and technologies were always considered standouts at industry events where beauty execs and employees would compare hundreds of cosmetics formulas and packages from around the world," said Christine Chang, Co-Founder of Glow Recipe.
7. TOUN28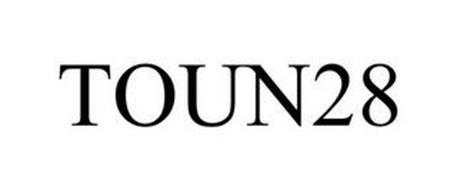 Toun28 is a Korean beauty and tech startup which has a customized monthly cosmetics subscription service. The company collects data about their customer's facial conditions, along with climate and environmental data. Customers pay a subscription fee of 50,000 won a month for access to customized organic products based on their personal data. These products are sent out to them on the 28th of every month. For those that do not wish to give up their personal data, TOUN28 offers ready-made organic cosmetics lines. They have gotten over $4 million in funding from Korean beauty company Amorepacfic. They were the first beauty startup brand that has gotten an investment from Amorepacific. Their focus for 2020 will be to enter the European market. They have already supplied their non-customized products to France.
"We understand that some young people do not prefer getting their skin checkups in person. So, we will soon provide a semi-customized subscription service, which is provided without meeting our customers, once we accumulate enough data. Once that service is out, we will aggressively stretch our business," said the CEO of TOUN28, Jung Maria.
8. LYCL Inc. (UNPA)

Korean beauty Startup UNPA operates one of the largest cosmetics social media and review sites in Korea. They have attracted over 2 million Android and iOS downloads and have more than 1.5 million daily pageviews from their mobile apps and their website. They also develop their own products with the data collected from their site. Their products are sold in cosmetics retail stores like Olive Young and Aritaum across Korea. Google Play named them one of the top 30 best Apps in the Beauty Category sector.
LYCL Inc. has gotten over $5.2 million in investments to date from Lotte Home Shopping, Lotte Accelerator, Beiersdorf, and Woori Homeshopping. They were able to partner with Olive Young and their most popular product Bubi Bubi Lip has sold over 200,000 units. Their focus for 2020 will be building up exports to countries like Singapore and the United States.
LYCL Inc. gets investment from Beiersdorf AG
German consumer goods firm Beiersdorf AG became the 2nd largest shareholder of LYCL Inc. Beiersdorf AG is known for its personal care brand Nivea. LYCL Inc. was one of 5 startups that were selected by Beiersdorf AG for its K-beauty accelerator program (NX). Therefore, they will continue to help LYCL Inc. by providing marketing, retail, and financial support.
"We'll keep up efforts to create synergy by cooperating with Beiersdorf AG with various sales channels at home and abroad," said Jeon Ji-hoon, CEO of LYCL Inc.
9. lululab

Korean AI Beauty startup lululab is the creators of LUMNI, a customized skincare solution that uses AI technology. It uses AI real-time face detection and lighting correction technology to accurately measure the entire face of each face and even the skin in a single shot. Then it uses AI technology and deep learning to analyze six skin concerns such as wrinkles, pigmentations, redness, pores, sebum, and skin age. Therefore, based on the results of the skin analysis through AI-based big data analysis, LUMNI recommends products that are optimized for individuals considering not only product information but also consumer reviews.
"We want to create solutions that, through skin data, can also make recommendations for people's health and lifestyles," said the Founder and CEO of Lululab, Yongjoon Choe.
LUMINI Home wins the CES Innovation Award for Health and Wellness
LUMINI Home won the CES Innovation Awards in Heath and Wellness category. It is a tabletop smart mirror version of the product for general consumers. It is able to analyze and manage data for users, making it easy for them to enjoy customized skincare and lifestyle in the comfort of their homes.
10. Wishtrend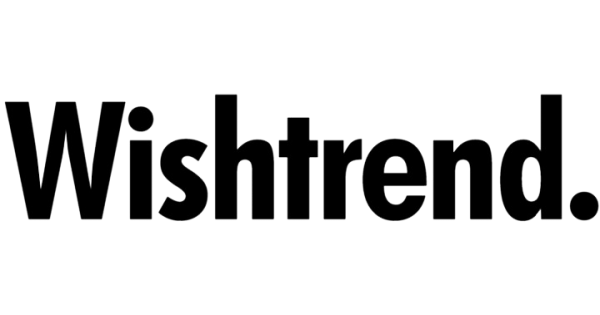 Korean eCommerce Beauty Startup Wishtrend provides customers effective skincare solutions through a hand-selected collection of products and brands. They do a great job of utilizing content through their social media to share a positive vision of true beauty to their customers. Their YouTube channel WishTrendTV has over 1.3 million subscribers. They produce daily content on skincare and tutorials on K-beauty. In addition, they develop high-quality skincare brands that reflect their unique know-how and philosophy. They review customer input and reflect them in the development of future products to create products that customers actually need.
HONORABLE MENTION
Reziena

Korean beauty startup Reziena develops personal homecare beauty IoT devices that use intense focused ultrasound (IFU) technology. They showcased their product (Young & Be) at CES 2019 in Las Vegas. Most of their products are customizable and handheld, so consumers can use them at home. Currently, they are developing a smart sheet mask with LED and iontophoresis technology. After their test trial, they will look to enter the North American market.
Their focus in 2020 will be to continue to develop their Big Data platform based on the user's personal data so they can have a personalized beauty care service at home.
"We thrive to deliver customized skincare treatment of professional efficacy through at-home dermatological care," said CEO of Rezinea, Conner Shin.
Limese

Korean beauty startup Limese is the No.1 K-beauty platform that sells Korean beauty products to the Indian market. They continue to partner with cosmetic brands in South Korea and are setting themselves up as the main middleman for helping Korean brands enter the Indian market. Limese handpicks its Korean products to suit Indian beauty requirements. Furthermore, their site offers real reviews from people in India so Indian consumers can make the right decision. They even have their own blog and podcast to showcase the latest Korean beauty trends.
Limese got an investment of $900,000 from Kakao Ventures, closing their seed round.
"Through the latest investment, we would like the number of brands to increase to 50 by next year and strengthen influence of the platform," said Dale Deungcheon Han, CEO of Limese.
For 2019 Limese will focus on its own skincare brand called "Limese" and continue to develop its existing products. They will continue to bridge the beauty-gap between India and Korea. In addition to bringing the latest, and high-quality products Korean beauty brands and startups.
CODE FOR (BEAUTY)

Code for Beauty is a Korean beauty startup that creates hair care products that use only the ingredients with actual efficacy. This cosmetic brand does not contain concept raw materials for marketing purposes. Their shampoos and conditioners come in 300ml or 700ml. In addition, their packaging has been simplified to reduce the burden on the environment. Furthermore, the startup has a team of AI developers, chemists, and cosmetic researchers to directly control all the process in regards to research, production, and planning.
Merry Monde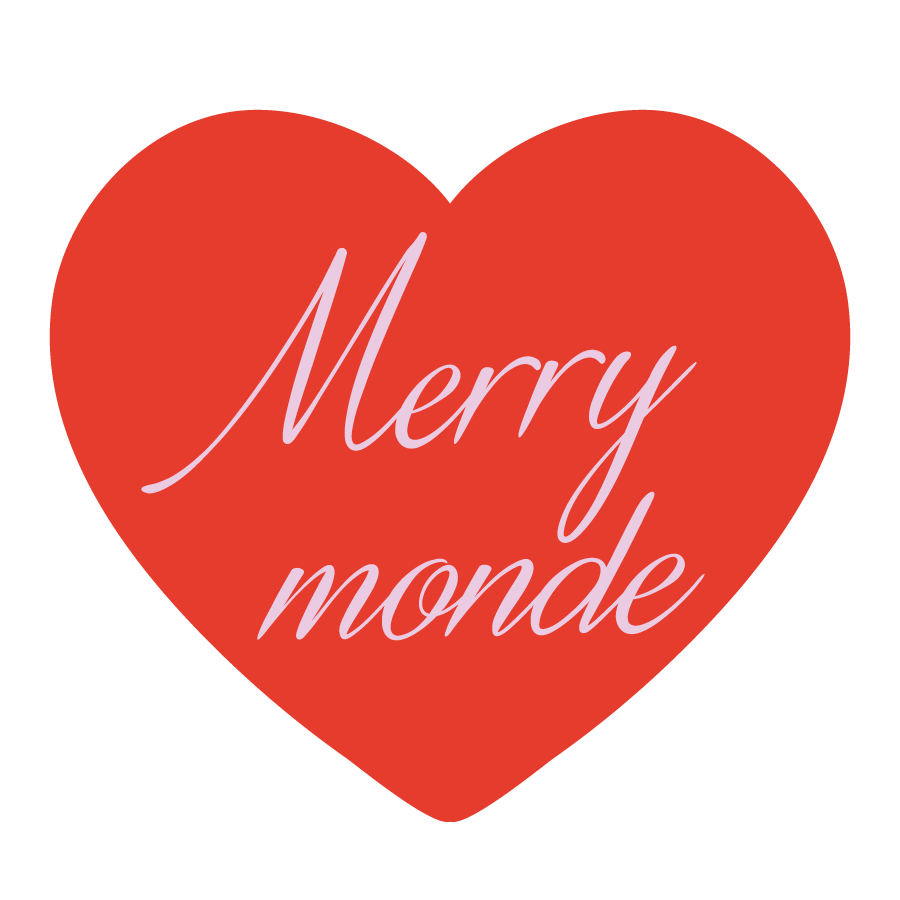 Korean beauty startup Merry Monde is a K-Beauty brand that began with the culture of young Korean women showing great interest in cosmetics. They aim to make a typical makeup routine, fun. Therefore, Merry Monde offers vintage girl-like designs that provoke reminisces of the past, enabling users to feel happier. They have designed such as hologram pearl designs and red heart logos. In addition, Merry Monde is against animal testing and does not use animal-derived ingredients. They use natural-derived ingredients of EWG Green Grade.
"I want to develop products that can showcase professional colors as a color makeup brand. Based on research data accumulated during the course of conducting personal color classes, I plan to focus on developing products. I want to enable users to enjoy the process of makeup by helping them find the look that suits them instead of spending money and time consulting with experts," said the CEO of Merry Monde, Noh Hye-soo.
LOVBOD
Korean Beauty startup LOVBOD creates beauty products for women of every form. Therefore, their products are not just for the face but the body (including the butt). They offer moisturizing masks for your elbows, knees, and butt. However, their top seller is their moisturizing stick which can be applied to all parts of the body. Their "Love Your Body" stick has a great scent and is easy to carry. It is great for those that have dry skin. In addition, it also utilizes a whitening functional ingredient. In addition, it has sunflower seed oil, shea butter, and sweet almond oil.
Virtualive (Hairfit)
Korean startup Virtualive is the creator of the AR fair and fashion app Hairfit. Hairfit is an AR-enabled virtual hairstylist that can take selfies and apply different types of hairstyles to it. Now users can see how different types of hairstyles will look at them. Hairfit allows users to try out many different looks through their smartphones. The app takes into account the user's head shape to provide a realistic look. There are looks for both men and women. In addition, they also provide articles and advice on the latest hairstyle and fashion trends.
HAIRFIT recently launched the global version. Just type HAIRFIT on the Google Play Store and users will have access to a unique experience about Hallyu hairstyles such as K-pop and K-Drama.
"(HAIRFIT) will secure the most satisfactory hairstyle and the relationship between a customer and a hair designer to let the customer check hair designer's style books, choose one style and complete his or her hair," said Lee Jae-yeol, CEO at Virtualive.
SOAK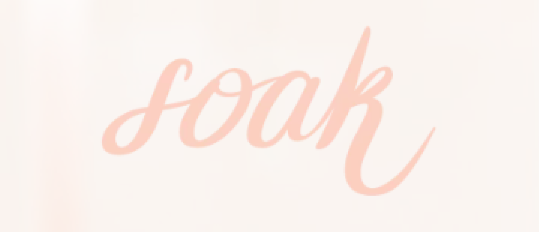 Korean Beauty Media Startup Soak, is a Korean beauty & Lifestyle media site/marketing company. They have a great network of bloggers, YouTubers, and content creators in Korea. They hold brunches to connect foreigners in Korea that have the same likes and interests. Their articles go behind the scenes of the latest Korean beauty trends as well as the latest Korean brand launches. They offer deep insight into Korean clinics, stores, and celebrities. Furthermore, they also do product reviews and comprehensive guides for Korean brands. Furthermore, Soak's goal is to make K-beauty mainstream. The site is new but could become a major player in the Korean beauty content space for years to come.
---
Sue is the Co-Founder of Seoulz. She is the mind behind all of Seoulz' creative direction and visuals.
All author posts