Seoul Blockchain Support Center
The Korean government has been focused on exploring ways to use Blockchain technology to address some public sector challenges. Blockchain technologies can offer the Korean government a quick, efficient, secure, and most of all transparent means for government services for the public. Therefore, the Seoul Metropolitan Government will launch a Seoul Blockchain Support Center in Mapo. They accept both Korean and Foreign startups in the blockchain industry. Through the program, they will be able the startups with not only global market entry but also talent development. 
The center will nurture Blockchain startups and find new Blockchain technologies that can be used in Seoul. In addition, they will provide education and talent development programs and provide office space. The operation and management of the center will be done by an external contractor. 
Ways the Korean government can utilize Blockchain technology:
supply chain

medical records

voting

taxation

transportation

real estate

tokenized social welfare

city digital currencies 
There are still certain hurdles to overcome for Blockchain startups in Korea. The Korean government has not come out with regulations regarding cryptocurrencies. Furthermore, the pathway to adoption could be both complex and costly. Therefore, in order to help with the transition process, the Korean government will be starting out by running these support centers that can demonstrate success to attract support for further applications.  
The cryptocurrency boom in Korea brought in a lot of investment from many investors as well as the general public. Therefore, once the bubble burst, many Koreans lost their trust in cryptocurrencies. Recently, the Korean government has been focused on supporting Blockchain-related projects. For example, KISA (The Korea Internet Security Agency) has been supporting Blockchain projects for 3 years running now. Furthermore, in 2019, 12 projects were supported with a total of $11 million in funding. However, they do not support cryptocurrency projects or cryptocurrency exchanges. Therefore, the focus of the Korean government is on Blockchain technology rather than cryptocurrency. Furthermore, look for this trend of supporting Blockchain startups in Korea to continue on into 2020 and beyond.
The Seoul Blockchain Support Center Incubation Program
The Seoul Metropolitan Government will be on the lookout for companies in the Blockchain industry for the "Seoul Blockchain Support Center" program. For foreign Blockchain startups, their company needs to be less than 7 years old and must utilize technologies in Blockchain-related fields to carry out businesses. However, Blockchain-based Crypto-Asset Sale and Brokerage startups can not apply to the program. 
The application period starts in Mid February
The establishment of the Seoul Blockchain Support Center will be in accordance with the 5-year plan to activate the Blockchain industry. Seoul already announced its plans to raise a Blockchain fund worth around 100 billion won.
"We will provide customized accelerator and development environment for Blockchain companies by utilizing the characteristics of the Mapo area where Universities are concentrated," said the city of Seoul.
Which Blockchain Startups will not qualify? 
Blockchain-based crypto-asset sale and brokerage are not eligible. 

Blockchain startups that have defaulted obligations from financial institutions. In addition, those that have delinquent tax payments.  

Startups that are already getting benefits from the Seoul Metropolitan Government, local government, or any other public agency are ineligible. 

Those who have other legal and regulatory restrictions in receiving support for startups.  
The application process is very simple.  Therefore, go to their application page here 
The application form

The Business Plan

Copy of Business License 

Copy of Corporate Registration 
The Seoul Blockchain Support Center is looking to add 30 Korean Blockchain Startups and 10 International Blockchain Startups.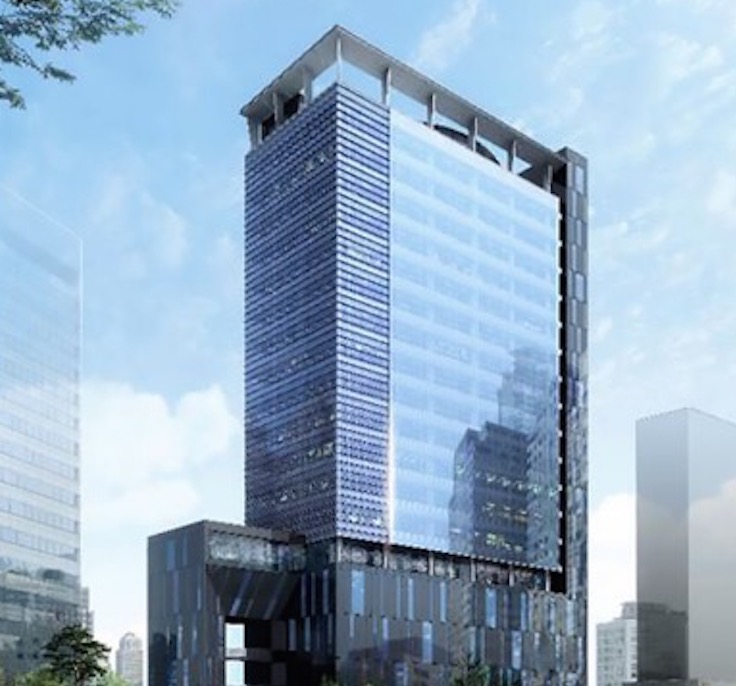 The center is located in Mapo in the Police Mutual Aid Association Jaram Buiding. Furthermore, the center will be on the 8th floor and 11th floor. In 2020, the program attracted over 70 applicants, and 25 were selected into the program. Keep an eye out on the K-Startup website for application opportunities in the future. 
Some of the benefits include:
An independent office space (4-8 person rooms)

Public meeting room, Education space, Lounge, and more. 

Blockchain Education Program 

Networking/Seminars/Forums/Growth Program
Apply now!
---
John is the Co-Founder of Seoulz. He has covered the startup, tech & blockchain scene for over 7 years and has written over 700 articles regarding the Korean startup ecosystem. Using Google SEO, he has brought global attention to Korea's tech scene. Email him at john@seoulz.com
All author posts