Having Netflix in Korea is fantastic. Who would have thought a startup from California would become the leading content platform in the world? What many might have forgotten is that Netflix first started out as only a content distributor. However, they quickly realized the importance of producing their own content. Therefore, in order to succeed moving forward, Netflix knew they had to have a massive library of original content. Not only did they spend billions of dollars on original content, but they have also gained critical acclaim for many of their shows and films. Therefore, it is not only about creating original content for Netflix but also about creating quality content. In 2020, Netflix spent a little over $17 billion dollars on content. 
Netflix's Overall International Expansion Strategy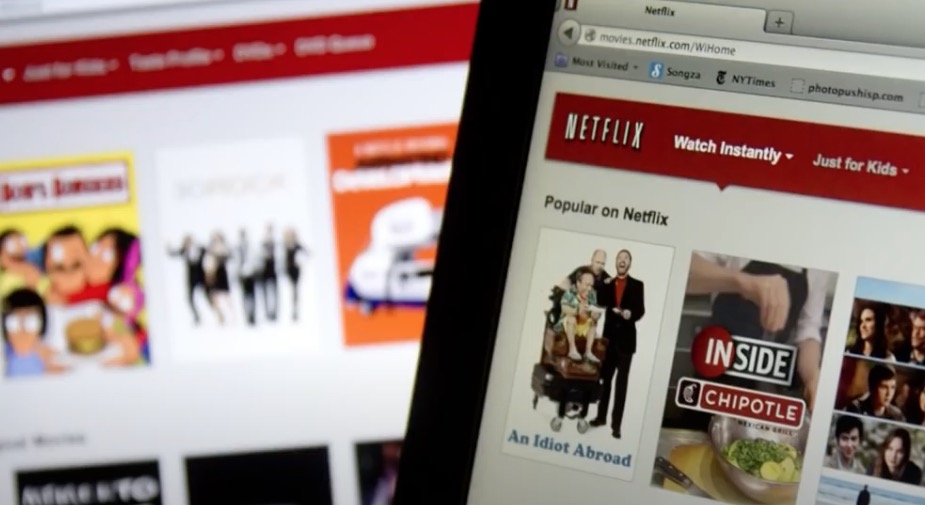 Netflix has changed the way we consume media from broadcasting to streaming. Now they have expanded outside of the United States and gone international. This was a carefully planned move that started back in 2010. As new players in the streaming space like Disney, Amazon, and Hulu brought on competition, Netflix looked to global expansion starting first with Canada, then Latin America, and eventually to Europe.
Netflix focused on these regions first because they didn't pose many regulatory or cultural challenges. They were able to mainly focus on a great user experience by gathering data and insights about their audience. This is how Netflix is able to localize and adjust its content to fit a particular region. Moreover, as Netflix's global content library continues to expand, their algorithm gets better and better at generating recommendations for their users. Today more than ever, Netflix constantly invests in international content creation. They are currently operating in more than 190 countries. 
Netflix's ability to localize very quickly is due to its ability to shape the content that is available for a particular region. This region-specific business model focuses on not only translation and cross-cultural adaptation, but also creating/licensing original regional content.
Netflix in Korea
With their international expansion into Europe, Latin America, and Canada. They used the same strategy when expanding into the Asian market. Netflix has always offered great UX for users but the key to success in Korea lies in not only having quality subtitles but creating new content tailored for Koreans. This was not easy since local streaming competitors in Korea like Wavve and Tving had an advantage in regard to Korean content. In order for Netflix to stand out, they had to create original Korean content that would appeal to Korean audiences.
In 2021, Netflix plans to invest $500 million into South Korean projects. This is in addition to the $700 million they already invested from 2015-2020. That means that by the end of 2021, Netflix will have invested close to $1.2 billion on Korean content. This includes creating original content as well as buying exclusive streaming licenses for existing Korean content. Netflix learned very early on that Korean content is not just in high demand in South Korea. They are also being heavily consumed in Japan, Southeast Asia, the United States, Latin America, and even the Middle East. 
Strategy for Entering the South Korean Market
South Korea is considered the most wired country in the world with an internet penetration rate of 97%. In addition, viewing content through smartphones is the primary way Koreans access the internet. This is why Netflix focused heavily on its mobile experience, as well as partnering with local operators to make payments easy. In addition, since Netflix is run on AWS, there have been no connectivity issues in Korea as there are currently 4 availability zones located in Korea. 
Localization is a very difficult process. It is not just about translation. There are cultural, governmental, and technical differences per country. While entering the South Korean market has been a huge success, Netflix has not had the same level of success for other Asian countries. For example, governments in China, Malaysia, Vietnam, Indonesia prevented Netflix's expansion because they did not comply with their censorship policies. India simply had too much competition, especially related to content surrounding Bollywood films. Therefore, it is no wonder Netflix is extra focused on South Korea.
"Our commitment towards Korea is strong. We will continue to invest and collaborate with Korean storytellers across a wealth of genres and formats," said the Chief Content Officer at Netflix, Ted Sarandos. 
Netflix to Cash in on the Global Demand for Korean Content
Riding on the wave of momentum from South Korean filmmaker Bong Joon-ho's Academy Awards winning film Parasite, the South Korean entertainment industry has been a global demand in their content like never before. Add this to the success of Korean dramas, webtoons, and Kpop and it is a no-brainer that Netflix wants in on the action. For example, the recent global success of Korean content on Netflix such as Korean dramas like Crash Landing on You, It's Okay Not To Be Okay, and Start-Up has proven to Netflix that Korean dramas go beyond the Korean audience. In addition, Netflix has been able to adapt popular Korean webtoons into successful Korean series. Some of the more popular Korean Netflix series adapted from webtoons in Korea include Sweet Home, Love Alarm, and Itaewon Class just to name a few. These dramas in particular have helped drive new consumers to Netflix in Korea.
Korean films have also found global success thanks to hits such as Okja, Alive, Space Sweepers, and Train to Busan. The Netflix documentary on BLACKPINK: Light Up the Sky was a worldwide hit for those looking for their Kpop fix. This shows that the investment that Netflix makes in international content isn't just to help build out its audience in these new markets. The international content they created gives additional options for their established viewers in the US. 
The Future of Netflix in Korea
Netflix has been able to raise its prices without losing customers. Netflix has increased its plans by $1-2 in the US while continuing to add new users. Currently, in Korea, Netflix plans range from 9,000 KRW to 14,500 KRW. Data shows that Netflix has room to increase its prices even higher without losing much of its users. This could be the result of the fact that people need streaming services like Netflix more than ever due to lockdowns associated with the coronavirus. However, once COVID-19 becomes under control, all streaming services are sure to lose users. Therefore, Netflix is sure to see a decrease in its rate of new subscribers.
But what about the Korean market?
Netflix currently has 3.8 million subscribers in South Korea. Overall, Netflix has over 205 million subscribers globally. Compare this to their top competitors:
Amazon Prime – 112 million

Disney Plus – 95 million 

Hulu – 39 million

Apple TV – 33 million
Room for Growth
Korea has a population of 51.7 million people. This means that Netflix has a little over 7% of the Korean population as subscribers. Therefore there is a huge opportunity to grow their subscribers in Korea over the next few years. This is why Netflix will be looking to invest half a billion dollars into Korean content for 2020. Netflix does not solely focus on original content, Netflix fully understands the importance of streaming popular Korean shows and movies that Koreans recognize. This is why they will continue to pay the license fees for these shows. 
Netflix has a 3 year deal with South Korean media conglomerate CJ ENM's Studio Dragon. Together they will create original content and Netflix will have access to their licensed titles. In addition, Netflix has a multi-year program supply deal with Korean producer JTBC Content Hub. The deal involved the two sides working together to co-develop and showcase JTBC's prime-time TV drama globally. Netflix had already been working with JTBC for 3 years. They licensed over 600 hours of JTBC's scripted and unscripted TV shows such as Sky Castle, Life, My Country: The New Age, and Something in the Rain.
While these partnerships will play a vital role for Netflix in Korea, the key will be for Netflix to create original Korean content of their own. In addition, Netflix plans to be the go-to distributor for Korean future Korean films. They have already bought the distribution rights to 5 Korean films for 2021 including Call, Time to Hunt, and the recently released Space Sweepers. This could end up being the norm for films to be distributed on Netflix rather than in theaters. 
Netflix Production Studios in Korea

Netflix signed leases on two production facilities outside of Seoul to create more original Korean series and films. These include 6 stages that span 9,000 meters at YCDSMC – Studio 139 in Paju. And 3 stages that span 7,000 square meters at Samsung Studio in Yeoncheon-gun. A vast majority of the original Korean content for Netflix will be handled at these two studios. 
"With these new studios, Netflix is better positioned than ever to increase our production of great stories from Korea while also providing a wealth of production-related jobs for talented professionals in Korea's creative community," said the Vice President of Studio Operations Amy Reinhard. 
The cost of creating a Netflix original is very high. This is the reason why Netflix has spent more money than they take in the past few years. Netflix has to put up the money to create the content, but it is worth it for them as they will own all the rights to the content that is produced. The leasing of these studios in Korea shows Netflix's commitment to creating original Korean content of their own. These studios will also produce Korean films with 2 planned for 2021. This will be the first time Netflix will be producing a Korean film in Korea. The first film will be an action film called Carter directed by Jung Byung-gil and the second will be based on the Korean webtoon romance Moral Sense by Park Hyun-jin. 
Having Netflix in Korea has been a huge boost to the Korean economy as well. They are providing hundreds of production-related jobs for talented professionals in Korea's creative community and as Netflix continues to grow, more jobs will follow.
---
John is the Founder of Seoulz. He has covered the startup, tech & blockchain scene for over 7 years and has written over 700 articles regarding the Korean startup ecosystem. John is also a Web Developer and certified AWS Solutions Architect. Email him at john@seoulz.com
All author posts