Hi, my name is Rosie! I am a writer, photographer, and UX designer in Seoul. I specialize mostly in creative writing, UX storytelling, user research, and portrait photography. I've experienced life in Korea as a holder of 6 different types of Korean Visas: D-2, D-4, H-2, D-10, E-7, and F-2. Many have probably heard of the typical "Expat Story" in Korea. It typically starts with an exchange semester at a Korean university. Perhaps it was a chapter of your own journey as well. Or if you're like me, it became your journey itself. I originally came to Korea to study in a language institute for a year, back in 2013. Years later, I'm still here, working full-time. In this article, I'll tell you about some of the things that helped me get where I am today.
How to Land a Job in Korea – Tips from a UX Designer in Seoul
1. Know your Visa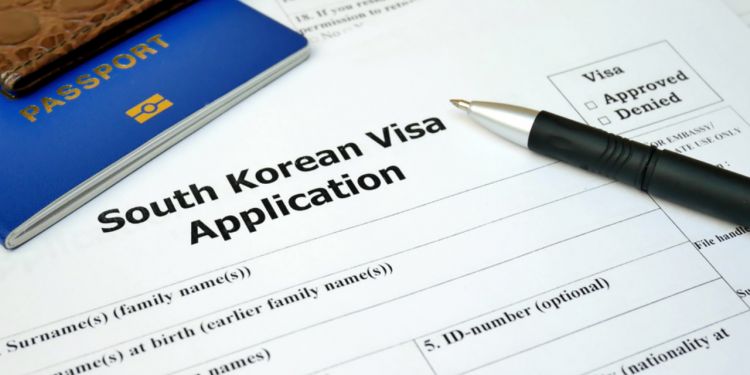 Regardless of your aspirations, your visa is going to play a crucial role in your life. Therefore you should make it your top priority to learn about it. Different visas make you eligible for different things, employment type, and field included. Moreover, visa requirements change often. Although there is a somewhat fixed system for each of them, there are countless niche exceptions in many cases. Don't think that future employers will do the job for you. It is quite the contrary. Many companies are wary of hiring foreigners, as they're equally confused about the visas. It's your responsibility to learn and stay up-to-date with everything.
2. Want to be a UX Designer in Seoul? Step up your Korean Game
Many foreigners assume that the Korean job industry is fully bilingual. This is understandable, as Korea is one of the most dynamic and modern countries of our time. However, that is not the case. Although more and more companies employ foreigners as of late, the main language of most work environments remains first and foremost Korean. Therefore the majority of jobs require at least conversational levels, if not fluency in the language.
I strongly recommend that you improve your skills as best as you can before stepping foot in the Korean job industry. Keep in mind that you will also need to prove your Korean skills somehow, not only for your company but for your visa as well. You can do this best through your TOPIK score, because it's a requirement for many visa types too, unlike language school certificates, which aren't taken into consideration by the Immigration Office.
3. Learn, Upgrade, Repeat
Korea has an excellent education system. Therefore it makes the domestic workforce extremely competitive and full of highly skilled individuals. I remember, when I was preparing for my E-7 (Foreign National of Special Ability) visa, I was told that the screening is very strict. The company sponsoring the visa has to have a good reason to hire a foreigner over a Korean person with a similar skill set. Therefore, I had to submit my portfolio along with the required documents. This is why I spent a lot of time looking through portfolios of Korean UX designers to have a better understanding of what the standards are. Then I needed to upgrade my works to meet such standards.
If you also specialize in some sort of creative field and want to be able to compete with Korean people, I suggest you do the same as well, and that you do it regularly. Make room for learning and expanding your skillset. In addition, always keep working on your portfolio. Remember, the mindset tends to be the following: no matter how skilled you are, chances are that there are at least a dozen Koreans who can do the exact same things as you. AND they probably do it ten times better. This is because they learn how to perform at 120% during their university years.
Some Extra Tips for UI/UX Designers in Korea: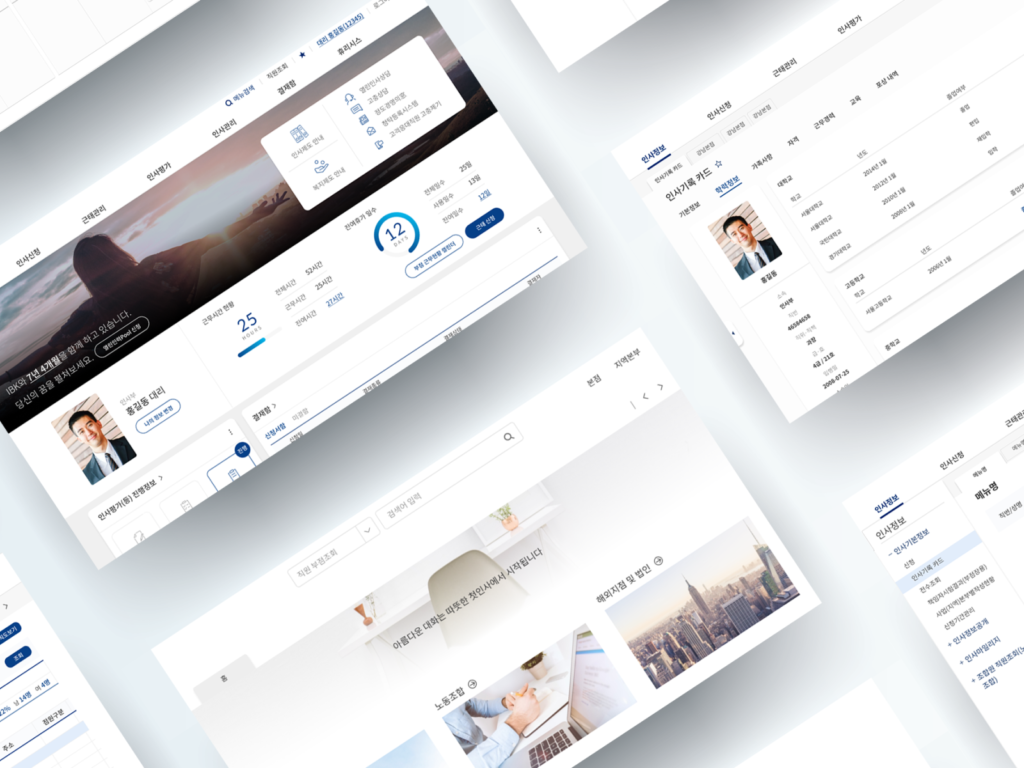 Make sure you're familiar with Korean product design. When it comes to User Interface, there is a strong preference for patterns and functions that Korean people are already used to. There were times when my designs got declined because they weren't "Korean enough".
Keeping up with the rapidly changing local trends is challenging but extremely important. The South Korea Design Community on Dribbble is a good place to look for inspiration and meet other designers.
Your portfolio is your greatest weapon. Therefore, make sure you present it in a way that shows your true colors! Personal websites, Behance profiles, or any other online presence on relevant design platforms are a great addition to any job interview.
It's important to know the industry standards, but simply "getting on Korean UX Designers "level" isn't enough. The high-quality output is a given, but having a unique and distinctive style is always desired by recruiters in Korea!
4. Networking is your Best Friend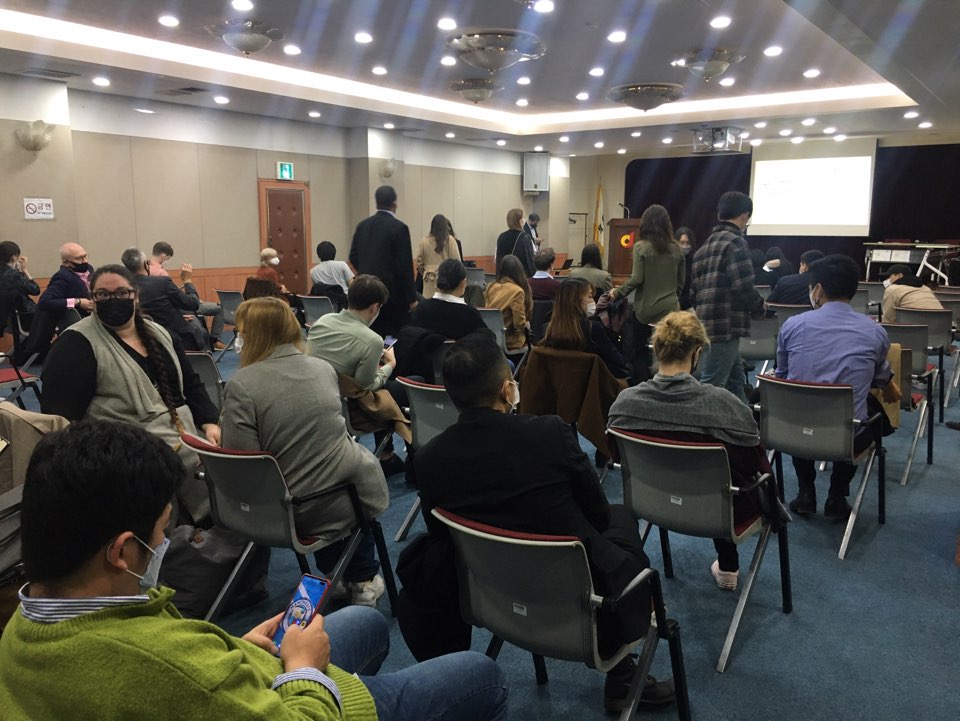 It goes without saying that networking is one of the most important activities you'll need to make time for if you'd like to build a professional career in Korea. Especially if you are a UX designer in Seoul, it is hard to meet other UX designers without going to networking events. Whether it's online or offline, make sure you are as present often as you can. It is vital to try and connect with like-minded people.
If you're a student, try looking for other international students on your campus to form a group and stick together with. In addition, having international connections at companies (especially startups) can give you a nice kickstart, so make sure you help each other out!
Online communities are also a great source of help for both newcomers and long-time foreign residents. Facebook groups are a dime a dozen. However, the community I found most helpful so far was the r/Korea subreddit on Reddit. This is the best platform to turn to when you have burning questions about basically anything related to life in Korea.
---
Rosie is a creative writer currently working in UX as a storyteller, researcher, and designer. Besides creative writing and UX design, She has 7+ years of experience in photography, event planning, and social media management & marketing.
All author posts