Naver is a South Korean online platform that launched in 1999 becoming the first web portal in Korea to develop and use its own search engine. Naver is basically the "Google of Korea". In 2021 Naver will focus on their live video streaming service V Live. Thanks to the popularity of K Pop and the explosion of BTS in the last 3 years, there is a very high demand for realistic and immersive viewing experiences. Especially in the era of 5G networks. V Live will focus on going global and becoming a global entertainment platform by the year's end. It is often called V App and is available online or on iOS and Android mobile devices. V Live was launched in late 2015 and is one of the top live video streaming services in South Korea. 
What is V Live?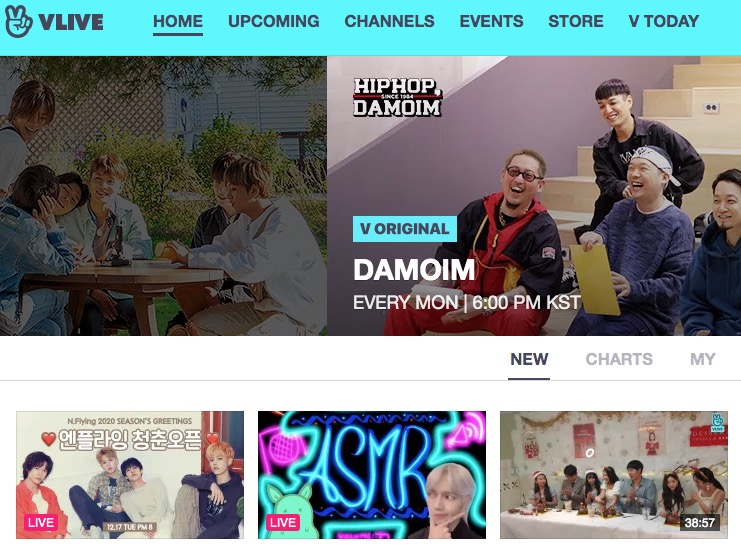 V Live is a live video streaming service that allows Kpop groups to broadcast live videos on the internet and live chat with fans. Many of these videos are behind-the-scenes episodes that give Kpop fans exclusive access to their favorite Kpop group. In addition, V Live broadcasts performances, reality shows, and award shows. Streaming is available online or via iOS/Android mobile devices. So far, V Live has had over 100 million downloads from around the world.
Currently, 18% of users come from South Korea. China comes in second at 9% and the US at 8%. Therefore, V Live will be a gateway for Kpop groups to reach a global audience and allow non-Korean speaking fans around the world to connect with their favorite Kpop idols. This is because V Live has an online community of fan translators who create the subtitles. Translators are ranked by the number of words they have translated. There are contests and events that reward fans with V coins for writing the subtitles for the videos. This is why some videos have over 15 subtitle options.
How to sign up for V Live?
Making an account on V Live is very easy. First, just install the VLive app via the App Store. Change the language setting to your preferred language. Then you can sign up via your Facebook, Line, WeChat, Twitter, Weibo, QQ, or Naver account. It is recommended that you have one of these accounts. If not you will need to sign in with your Gmail account. You can sign up through the website using the same process. After you sign up you will be able to create a username and profile.
The Rise of K-Pop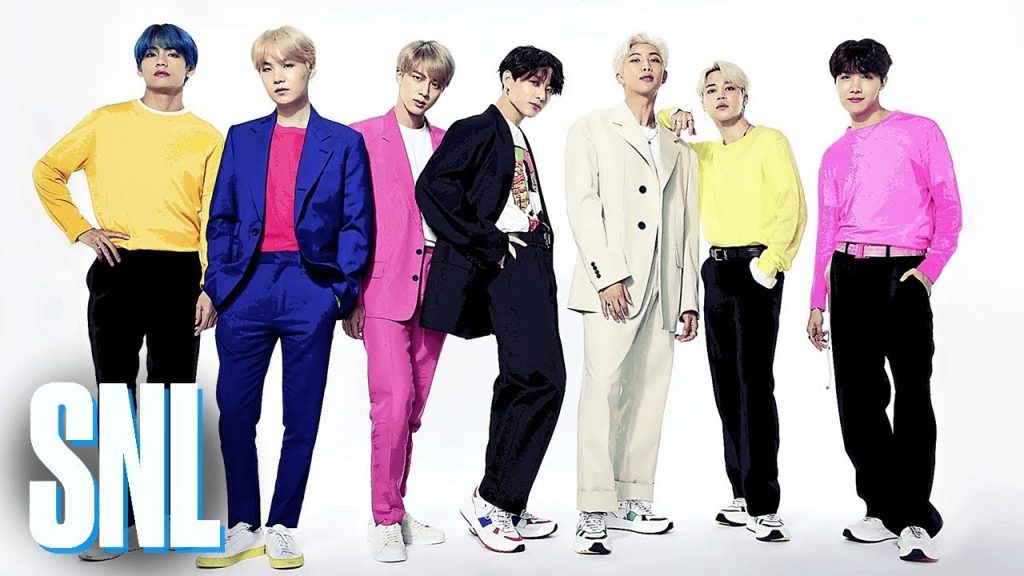 K-Pop started in South Korea during the early 1990s. The sound was a mixture of Asian and Western music. It brought parts of R&B, Rap, Pop, and Hip-Hop. What separated them was their focus on awesome music videos. The K-Pop music videos produced were very well produced and the talents were well trained in dance and choreography. In 2019 K-Pop is worth billions of dollars with bands gaining mass followings all around the world. What many might not know is that the Korean government has a department dedicated just to K-Pop. They offer support because the K-Pop industry is so valuable for Korea's economy and culture.
K-Pop officially hit the mainstream with Psy and Gangnam style in 2012 but since then records have continued to break with K-Pop groups like BIG BANG, BLACKPINK,  and BTS.
V Live Going Global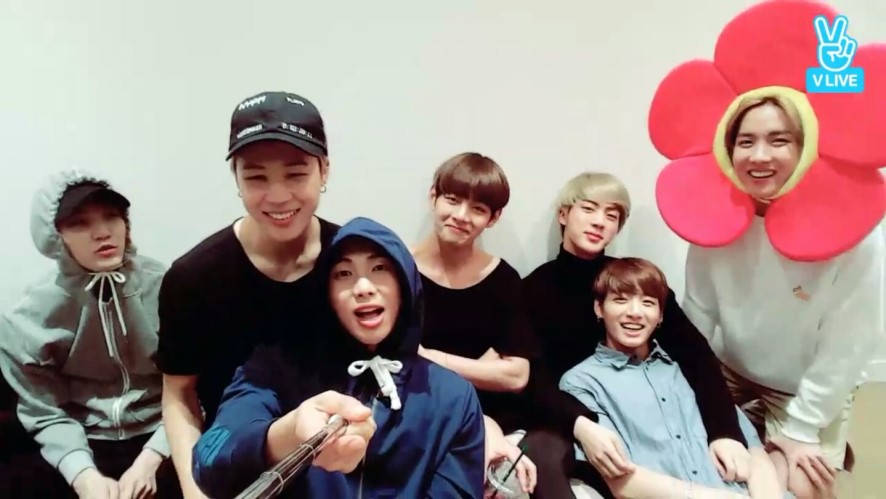 Naver is Korea's biggest web portal operator and they will help V Live go global in 2021. In 2020, they saw the number of paid memberships increase by 2% compared to 2019, mainly due to the fact that more people are looking for content at home during COVID-19. As their audience continues to grow they will look to go global by first targeting Vietnam, Indonesia, Thailand, and Japan to start because there is a massive K-Pop following in each of those countries. Since V Live launched four years ago it has grown to over 35 million visitors a month with over 85% being non-Koreans.
V Live is not just a live video streaming platform, it is a kind of community where people from all around the world can talk about their favorite K-Pop stars. They can even engage with the artist themselves who regularly engage with their fans. Their newly launched "Fanship" platform will feature live interactive streaming and big data technology. Fanship is a combination of Fan and membership. It is a place where fans can pay to connect with their favorite celebrities and influencers. Therefore V Live will create new value in the global entertainment market.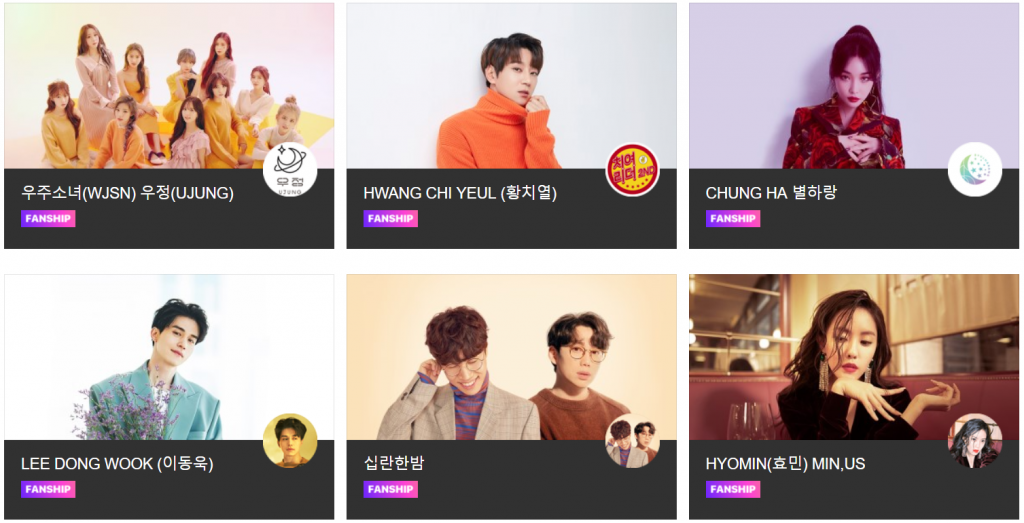 Expanding into Vietnam, Indonesia, Thailand, and Japan is a no-brainer. Not only are they crazy about K-Pop but they all have high smartphone penetration rates.
The Popularity of BTS
BTS has exploded in the West. They already pretty much took over Asia. Now in 2021, they are looking to further conquer the US and UK markets. Their single Boy with LUV featuring American pop star Halsey brought all sales records and youtube views in 2020. Their 2021 hit Dynamite has continued their success. In addition, they even appeared on Saturday Night Live and became the first Korean musical group to perform on the show.
V Live did a live broadcast of BTS's performance on June 2nd, 2019 at Wembley Stadium in London. The tickets sold out in just 90 minutes! This is amazing because Wembley Stadium can hold 90,000 people. Furthermore, this was the first time an Asian musical artist or group sold out Wembley Stadium. Ticket prices ranged from $70 to $250. However, scalpers were already reselling tickets on StubHub for more than $4,000.
BTS was formed by Big Hit Entertainment in 2013. They are now the most successful K-Pop group of all time. What separates BTS from the rest besides their music and dancing is their impact on social media. They have the largest following on Youtube, Facebook, Twitter, etc. They also engage with fans and talked about taboo subjects such as cultural politics. BTS has been a strong supporter of LGBTQ rights.
V Breaks Solo Video Record
BTS V video became the fastest solo video to reach 300 million views and 1 billion hearts. It only took 146 days to break the record for most views. The video title is translated in English to "Long Time No See" and is close to 50 minutes in length. It was the most viewed video of 2019.
V Live + 5G + VR
5G will offer new possibilities for content creation and streaming services. V Live will offer the most realistic and immersive viewing experiences as if users are actually in performance venues with their favorite stars. They will do this with VR by releasing a VR application. V Live hopes to build K-pop VR content for mass adoption. Naver has partnered with local talent agencies to provide unique content such as K-pop dance tutorials and live streaming exclusive events.
The VR infrastructure in Seoul is growing. These days it is easy to come across a VR arcade or cafe. Therefore Seoul might be ready for a full 5G VR experience. Imagine a place where K-pop fans can see their idols up close through high-quality 3D/360 videos. For this to go mainstream, VR needs to become more personal. Once VR becomes a mass consumer phenomenon, it will make it possible for K-Pop entertainment companies to sell their content directly to the consumers.
What you can do on V Live
V Live currently has over 1 million subscribers on Youtube. You can download the V Live app on the computer and smartphone. Once on V Live, you can watch videos uploaded by K Pop groups. These videos include reality shows, interviews, and behind-the-scenes videos. They even have a premium section where die-hard fans can pay for VIP content. V Live offers a store where K-pop fans can purchase emoji stickers of their favorite K Pop idols. They have a coming soon section of upcoming videos. All the user has to do is just click on the notification bell and they will get notified when the video is up. They also have a level-up system where the more you share and engage the higher you will level up.
The best feature of V Live could be their option to filter the language to communicate with fans in their preferred language. For those interested in trying V Live yourself you can download the app here.
Top 10 Channels on V Live
1. BTS – 25,370,301 Followers

2. BLACKPINK – 11,811,715 Followers

3. EXO – 11,277,691 Followers
4. GOT7 – 8,455,478 Followers
5. TWICE – 8,071,816 Followers

6. BIGBANG – 6,490,659 Followers
7. SEVENTEEN – 5,541,830 Followers

8. NCT – 5,359,894 Followers

9. iKON – 4,823,630 Followers
10. MONSTA X – 3,778,581 Followers

---
John is the Founder of Seoulz. He has covered the startup, tech & blockchain scene for over 7 years and has written over 700 articles regarding the Korean startup ecosystem. John is also a Web Developer and certified AWS Solutions Architect. Email him at john@seoulz.com
All author posts