Around the world, the industry that has been against Blockchain the most has been banks. However, in Korea, banks seem to be embracing Blockchain technologies. At first, many Korean banks saw Blockchain as a competition. Early on, many banks in Korea feared they would lose funds and customers to this new finance industry. These Korean banks have been around for decades and are known to be slow when it comes to adopting new technology. However, they have quickly turned their old way of thinking when it comes to Blockchain technologies. You see many Korean banks using Blockchain technology to improve their existing services. They understand this is the future which shows just how much potential Blockchain has, especially when it comes to the financial sector.
Blockchain technologies have the potential to simplify and shorten settlement processes, speed up cross-border payments, and develop innovative loyalty and reward systems. It is almost as if Blockchain was created to solve banking overall. Banks have always had issues with security, fraud, and transparency. Blockchain solves all these problems. 
Why Korean Banks are Looking into Blockchain Technologies 
It is safe to say that in 2021, we know that Blockchain technologies have a lot more potential than just being a cryptocurrency. Some of the main key features of Blockchain include security, immutability, efficiency, cost-saving, and most of all decentralization. Korean Banks are forming their own research and development sectors, as well as, investing in Korean startups based on Blockchain technologies. In addition, there is news every other month about Korean banks partnering with tech companies that use Blockchain. Here is a comprehensive list of Korean Banks that are using or looking into Blockchain technologies. 
List of Korean Banks using Blockchain Technology 
Bank of Korea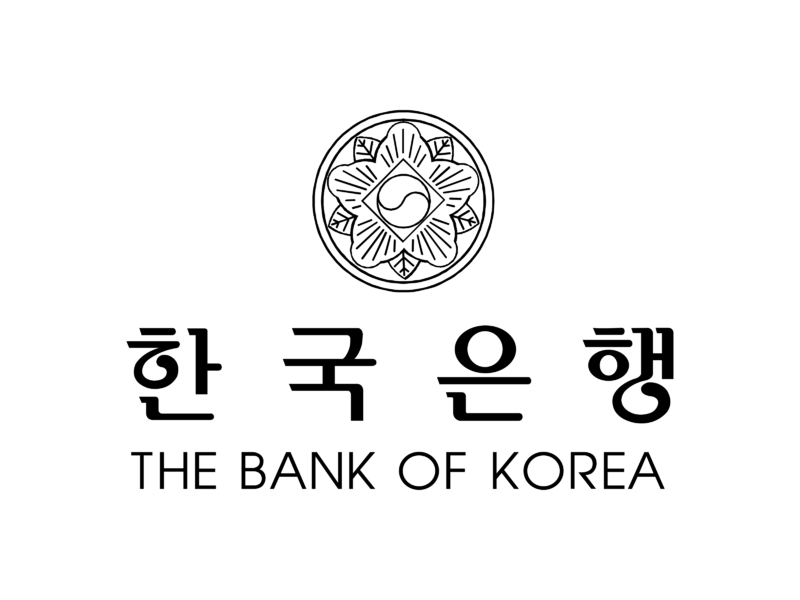 We can't talk about Banks in Korea using Blockchain Technology without first talking about the Bank of Korea. They are making huge waves in the crypto space in 2021 for looking into a central bank digital currency (CBDC) for South Korea. It was reported that the Bank of Korea has been looking into CBDCs since 2018. Last year, the Bank of Korea formed a legal panel to advise them on how a CBDC might be launched. Now in 2021, they have already started a pilot program that showed that a CBDC can be recognized as a legal fiat currency instead of a virtual asset.
Industrial Bank of Korea (IBK)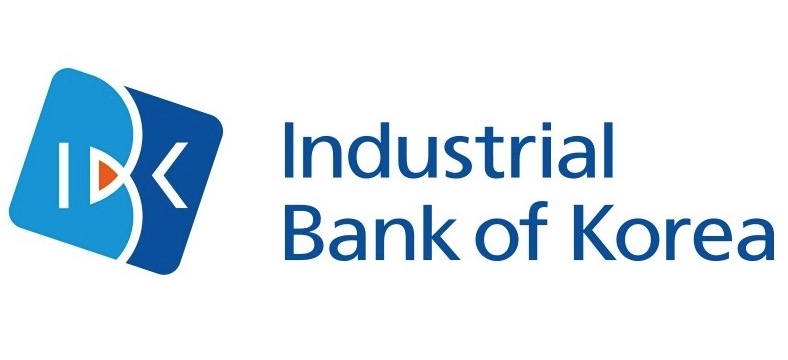 IBK partnered with KT to launch a Blockchain-based currency exchange service. The service aims to offer a faster and more secure form of transactions through its monitoring system. The hope is to have IBK customers make reservations for foreign currencies on a mobile application or their PC before they get money at unmanned kiosks at various locations such as hotels/airports. Blockchain technology will be used to help fight against double transactions and malfunctions. The service is currently being tested by IBK and its technology demonstration laboratory. They plan to commercialize the service at some point in 2021. 
Expanding their Partnerships
IBK also signed an MOU with SymVerse, a public Blockchain platform. They plan to create a supply chain operating system to improve the operation of SMEs and startups. Their aim is to authenticate identities and products via Blockchain technologies. Furthermore, they want to provide real-time information remotely and speed up approvals of contracts and settlements. 
IBK Bank has also teamed up with Terra, a Korean Blockchain startup that operates a Blockchain-based payment system. They will work together to develop payment services and financial products. IBK Bank has processed more money from South Korean cryptocurrency exchanges than any other bank in Korea. 
Nonghyup Bank 
Nonghyup Bank is a part of the R3CEV which is the world's largest Blockchain consortium. R3CEV focuses on R3 which is a Blockchain developer that is developing and testing systems that can apply Blockchain technology to financial services. In addition, in 2018, Nonghyup Bank signed an MOU with theloop to explore Blockchain projects. They have been working together to promote financial API and Blockchain use cases through Blockchain technology research, open seminars, and hackathons. Nonghyup Bank is considered Korea's first bank to start Blockchain-based services. Their app lets users get notifications on bills related to national taxes, fines, utility bills, credit cards, and insurance premiums. The app allows for quick and easy payment because it uses the main features of Blockchain technology. This allows it to be not only transparent but also fight against forgery.
Mobile Employee Card Applied with Blockchain-based ID Technology
NH Nonghyup Bank launched a mobile employee ID service using Blockchain ID technology. Therefore they are now able to manage identity authentication and protect individuals from the hacking of personal information.
Blockchain Financial Services Consortium
NH Bank signed an MOU with law firm Bae, Kim & Lee, and a Blockchain technology laboratory called Hexlant to launch a joint institution for research and development of cryptocurrency exchanges. This new consortium will look to develop digital asset-based financial services. The Korean government has introduced a permit system for cryptocurrency exchanges. To maintain a permit, cryptocurrency exchanges will have to report their operations to the Financial Intelligence Unit after getting real name-verified accounts from commercial banks in Korea.
"Through the consortium, we will step up efforts to take a lead in the local cryptocurrency industry," said Jang Seung-hyun, the senior VP at NH NongHyup Bank.
Innovation Campus Fintech Center
Their parent company Nonghyup Financial Group also opened up the biggest innovation campus fintech center. It houses over 30 startups that are looking to develop and commercialize their own business ideas, using technologies such as AI, Big data, and Blockchain technologies. Nonghyup Bank is one of the five Korean banks to join JP Morgan's IIN (Interbank Information Network). 
KEB Hana Bank 
KEB is the lead manager of the GLN Consortium. GLN is a global finance platform that allows banks, payment service providers, and distributors to collaborate so they can freely settle funds and send money. KEB Hana Bank will be able to share distributed ledgers, clear accounts, and send money easily and safely through the Blockchain. They are also a part of R3CEV and have partnered with Hyperledger and Ethernet Alliance to find new business opportunities. 
KEB Hana Bank is also a part of JPMorgan's IIN. They are a part of the Technology and Service Alliance. They have partnered with Korean Blockchain startup Kasa Korea to issue digital real estate beneficiary certificates and open user accounts for Kasa Korea's Blockchain platform. 
From Finance to Data
KEB Hana Bank is focused on becoming more of a data company than a traditional commercial bank in 2021. They are aggressively looking into the development of digital technologies such as big data, AI, and Blockchain technologies. 
"Our goal is not to adopt a digital touch while retaining our traditional banking business but to transform ourselves from a commercial bank to a data company from the core. We believe this is a path that separates our digitalization strategy from that of other banks or companies," said CEO of KEB Hana Bank, Ji Sung-kyoo. 
Nurturing the Next Generation of Blockchain Technology Experts
KEB Hana Bank is working with Korea University to foster Blockchain-based technology. They have already signed an MOU to work together on R&D projects and nurture Blockchain technology experts. In addition, they will share Blockchain-based data and develop Blockchain-oriented financial services and products. The first project is to apply Blockchain technology to the issuance of new student identification cards. They have already filed over 45 Blockchain technology patents to date. 
KEB Hana Bank is also working with the Busan Government on its new Blockchain-based currency. Busan Metropolitan City has come out with a city Blockchain-based local currency called Dongdaekjeon. It is issued by the Busan Metropolitan City and users will be able to recharge their Dongbaekjeon card with the Dongbaekjeon mobile app or at service counters at Hana Bank or Busan Bank. 
KEB Hana Bank Partners with Korea Expressway Corporation
KEB Hana Bank has partnered with a government-aided highway firm called Korea Express Corporation. They will work together to introduce a Blockchain-powered toll payment platform throughout Korea's highways. The platform will link KEB Hana's smartphone banking app called Hana One Q so drivers can make toll payments, get refunds of toll fees, and even postpone payments. Therefore this platform will do anyway with cash payments as well as credit card payments. The reason for the change is to promote more contactless solutions due to COVID-19. This partnership has been endorsed by the Ministry of Science and ICT and the Korea Internet & Security Agency.
KB Kookmin Bank 

KB Kookmin Bank is considered the largest bank in South Korea. They partnered with Atomrigs Labs in 2019. Atomrigs Labs is developing a system that secures digital assets using MPC technology. KB Kookmin Bank will work with Atomrigs Labs to launch a digital asset custody offering, explore digital asset management and protection solutions. In addition, they are a part of the Technology and Service Alliance. They have also partnered with Korean Blockchain startup Kaka Korea, along with KEB Hana Bank, to issue digital real estate beneficiary certificates. Furthermore, KB Kookmin Bank partnered with LG to develop a joint project called Magok Pay. It will allow users to pay with tokens on their smartphones without cash or a bank card. All this is KB Kookmin Bank's bigger focus for 2021 as they look to improve in many other sectors besides Blockchain technology such as AI, Cloud, and Big Data. 
Cryptocurrency Custodial Service coming in 2021
KB Kookmin Bank expressed its desire to trademark KBDAC in over 20 areas, all relating to the cryptocurrency industry. Therefore they will be allowed to trade, consult, and manage digital assets such as Bitcoin and Ethereum. This means that KB Kookmin will at some point launch a subsidiary brand to offer financial services and products that receive and manage virtual assets in investment funds.
Shinhan Bank 

Shinhan Bank signed an MOU with Korean Blockchain startup Ground X (Blockchain Unit of Kakao) and Blockchain developer Hexlant to develop a Blockchain security system. They will work together to create a private key management system (PKMS) for their banking services. The bank also signed a partnership with the Korean Blockchain startup Directional to develop a distributed ledger technology-enabled (DLT) stock lending platform. Shinhan Bank looks to develop solutions using the latest technologies like DLT and facial recognition to launch its own cryptocurrency in the future.  
Shinhan Bank also partnered with the Small Business Market Promotion Corporation (SEMAS) to build a Blockchain-based loan management platform. The platform will help the verification process for SMEs and startups in Korea that are applying for institutionally subsidized loans. 
Shinhan Bank already has a Blockchain Credentialing System for verifying loan documents for such services as credit lending. 
A Blockchain-based Decentralized ID (DID) Added to SOL
Shinhan Bank has introduced a blockchain-based decentralized ID (DID) to its banking app SOL. DID is a Blockchain technology that lets users store their identities on their smartphones. They collaborated with Iconloop to create the DID service. The service can prevent the use of fake IDs and help protect financial transactions through authentication. In addition, users will be able to use the services of other financial companies without providing additional details. When a user's name is verified by Shinhan Bank, other financial companies will only need to check the user's fingerprint.
Investment in Korean Blockchain startup Blocko
They have also helped nurture Korean startups by investing in Korean Blockchain startup Blocko. Shinhan Bank is one of the five Korean banks to join JP Morgan's IIN. They are a part of the Technology and Service Alliance 
Pilot Program Launched for a CBDC
South Korea's first CBDC (Central Bank Digital Currency) could come from the Bank of Korea and Shinhan Bank could play a major role in the distribution and the promotion of the use of the digital won. They recently launched a pilot program with the help of LG CNS in preparation for the issuance of a CBDC by the Bank of Korea. The platform will divide the CBDC's issuance into general funds for individuals and disaster support funds issued by support businesses and local government.
Woori Bank 

Woori Bank was one of the first banks in Korea to show interest in Blockchain. Back in 2017 they signed business agreements with DAYLI Intelligence and theloop to work together on a Blockchain technology ID verification system and a form of digital currency. In addition, Woori bank also tested Ripple's Blockchain technology for overseas remittance in 2018. This test helped Woori better understand Blockchain technology. They learned that overseas remittance will be more cost-effective and time-efficient using cryptocurrency. 
Woori Bank recently partnered with Ground X to co-develop relevant Blockchain services. In late 2019, Woori Bank started an initiative that allowed its customers to exchange foreign and domestic currency and make cash withdrawals of up to $850 at airport restaurants, fast-food outlets, stores, and parking lots. Woori Bank has also joined JP Morgan's IIN. They are a part of the Technology and Service Alliance.
Busan Bank 

The city of Busan is a part of Korea's Blockchain Special Zone. The Ministry of SMEs and startups designated Busan as a special-free Blockchain zone. This is why Busan Bank was able to release a local digital voucher called Busan Digital Voucher. Busan Bank will establish the digital voucher distribution platform and will be in charge of running the platform. The voucher acts as a stable coin that can be exchanged for legal currency. This is the first step in the forming of the Busan Blockchain Economy Ecosystem. 
"We are pleased to be chosen as a service provider of Blockchain regulation-free zone, and we will try our best to make the Busan Digital Voucher as a successful case of the Blockchain industry development model," said the Head of Busan Bank Digital Finance Department, Han Jeongwuk. 
Busan Bank along with Hana Bank will also work with KT to recharge Busan's Dongbaekjeon card. Furthermore, they launched the BNK Fintech Lab 1st Stage to support fintech and Blockchain startups in Busan. 
Regional Mobile Medical Tourism Platform
Busan Bank will work with local companies to launch a smartphone mobile app called the Regional Mobile Medical Tourism Platform. The bank will channel all medical tourism-based transactions through the Blockchain-powered application. This includes those looking for plastic surgery or other cosmetic procedures in Busan. In addition, the platform will offer currency exchange and account opening services.
Plans to Offer Banking Services to Cryptocurrency Exchanges in Korea
Cryptocurrency Exchanges in Korea will be required to gather real names and social security numbers from their clients through the ISMS (Information Security Management System) certification system. BNK Busan Bank is planning to offer its cryptocurrency services to small and medium-sized exchanges such as Copax. This is great news for smaller/medium-sized exchanges that could struggle to meet the ISMS certification requirements and the high cost of these compliances.
---
John is the Founder of Seoulz. He has covered the startup, tech & blockchain scene for over 7 years and has written over 700 articles regarding the Korean startup ecosystem. John is also a Web Developer and certified AWS Solutions Architect. Email him at john@seoulz.com
All author posts